G20
Get more with myNEWS
A personalised news feed of stories that matter to you
Learn more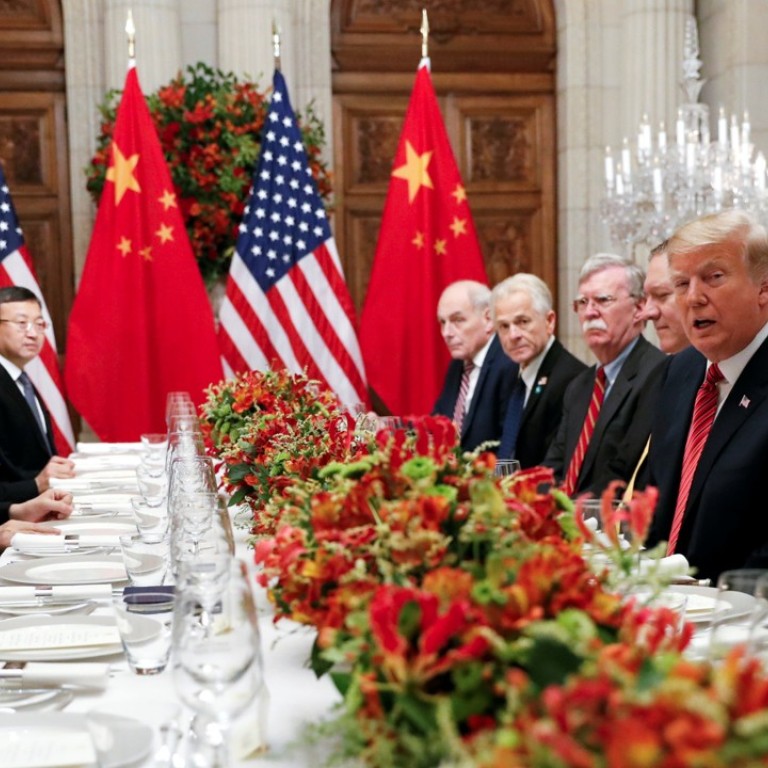 Xi Jinping and Donald Trump agree to trade truce, no additional tariffs, China state media says
US President Donald Trump and Chinese President Xi Jinping agree to a trade truce in their dinner meeting Saturday
Deal includes no trade tariffs after January 1, according to Chinese state media

US President Donald Trump and Chinese President Xi Jinping appeared to have reached a trade war truce on Saturday as they met across a dinner table at the G20 summit in Buenos Aires, Argentina.
State-run China Daily and Chinese international broadcaster CGTN both said Trump and Xi agreed to not add additional tariffs "after January 1" – when Washington was set to raise the tariff rate on US$200 billion of Chinese imports from 10 per cent to 25 per cent.
Details of trade truce agreement, including what concessions China made, were not immediately available.
The White House did not immediately comment on the outcome of the meeting on the sidelines of the summit. Senior Trump adviser Larry Kudlow said the talks went "very well", but would not elaborate.
Dinner discussions about de-escalating tensions between the world's two largest economies lasted an hour longer than expected.
Both sides appeared satisfied at the end of the gathering, with applause heard in the room as the dinner drew to a close.
As he was preparing to sit down with Trump, Xi was quoted as saying that he was "very happy" to be meeting his US counterpart after the conclusion of the Group of 20 summit, and that he saw the occasion as an "opportunity to exchange views".
"Xi Jinping said at the beginning that he was very happy to meet with the president," China's state news agency Xinhua reported shortly after the meeting began in the Argentine capital.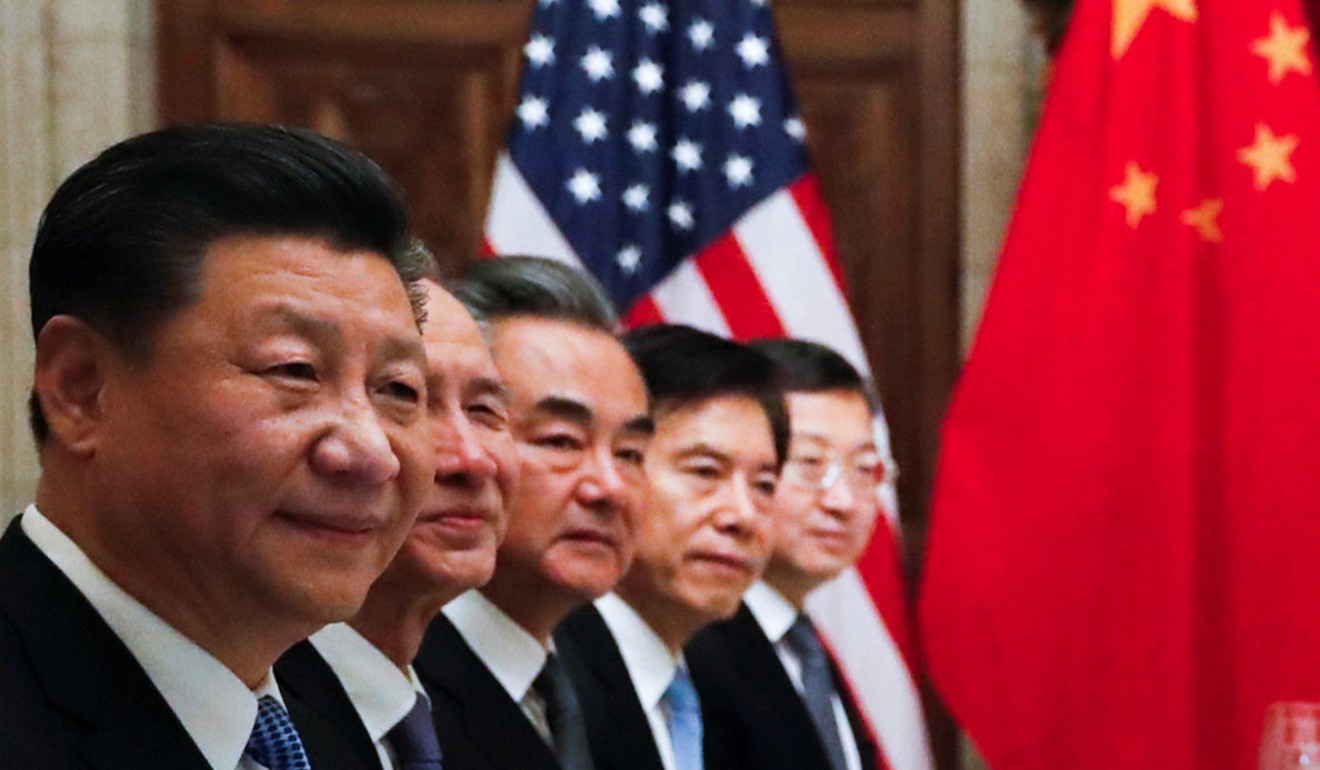 "Since the last meeting, there have been many new changes in the world situation. As two big countries, China and the United States have important influences and share important responsibilities in promoting world peace and prosperity," the report quoted Xi as saying.
"Cooperation is the best choice for both sides. I would like to take advantage of the opportunity tonight to exchange views with the president on issues of common concern and plan for the next phase of Sino-US relations."
The dinner between Trump, Xi and their top aides, who were all served grilled sirloin steaks paired with a malbec from the Argentine winery Catena Zapata, could lead to a de facto trade truce between their nations or an escalation of the months-long dispute that has roiled global markets and darkened global economic prospects.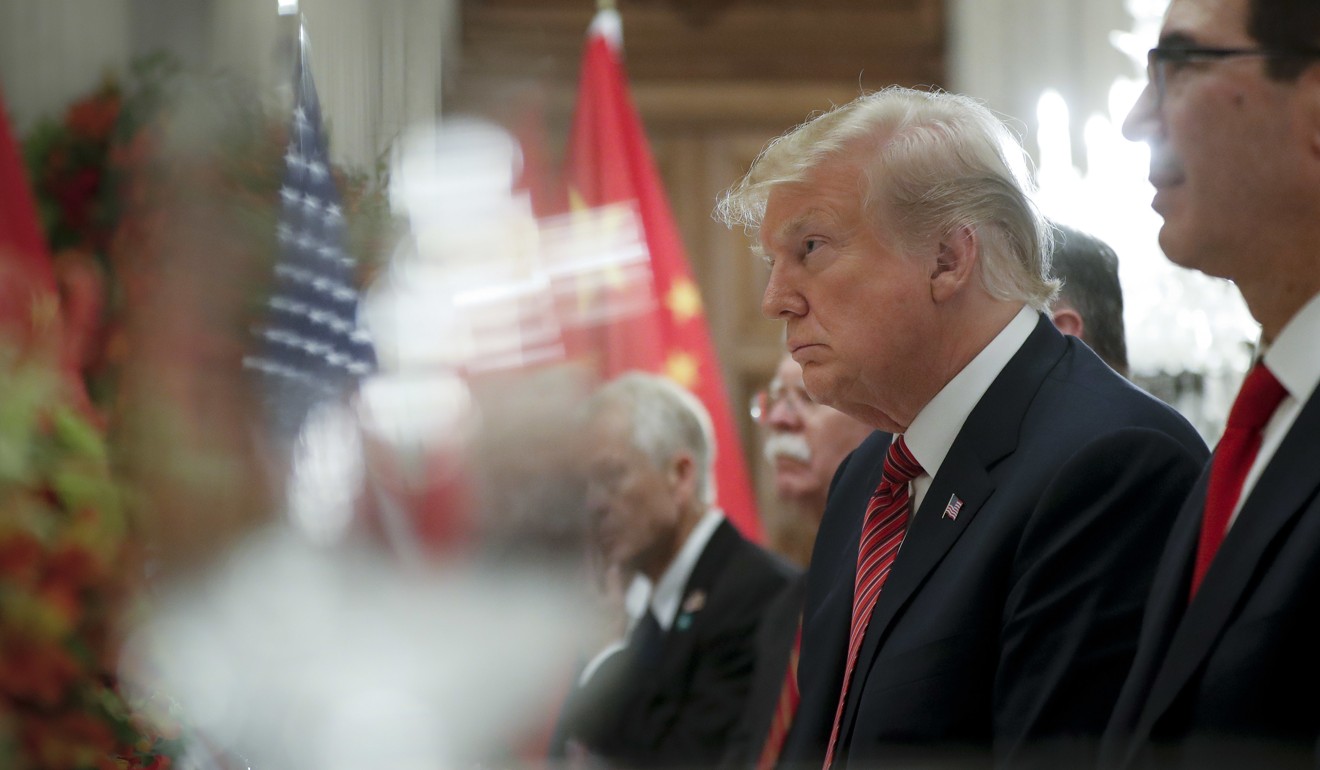 Shortly after the meal ended, the White House released a statement with comments the two presidents made before entering the dinner venue, quoting Trump as saying his relationship with Xi was "very special".
"I think that is going to be a very primary reason why we'll probably end up – ending up getting something that will be good for China and good for the United States," Trump said.
The White House statement included Xi's comments as reported by Xinhua.
The participants finished their meeting with a group photo that included both teams, underscoring a sense of cohesion that contrasted with the acrimony between the two sides since the trade war started.
After the US imposed 10 per cent tariffs on US$200 billion worth of Chinese products in late September, China responded by slapping duties ranging from 5 to 10 per cent on US$60 billion worth of American imports.
Previously, the US had imposed 25 per cent tariffs on US$50 billion worth of Chinese imports in July and August, and China retaliated in a tit-for-tat manner by levying the same tariff rate on the same amount of US products.
Trump imposed the tariffs not only to force Beijing to take measures to close a decades-old US trade deficit with China but to give US companies easier access to Chinese markets.
China's trade surplus hit a record US$375 billion last year and amounted to US$261 billion in the first eight months of 2018, according to US government data.
Beijing responded with pledges to raise foreign ownership caps in its financial sector and to import more soybeans, but Trump's team rejected these measures as inadequate.
Trump has demanded that China rescind policies that force foreign companies operating in the country to transfer technology, source code or encryption keys to their local joint-venture partners.
The G20 meeting was the leaders' first since the trade war began.
With Trump at the dinner on Saturday were Secretary of State Mike Pompeo, Treasury Secretary Steven Mnuchin, White House chief of staff John Kelly, United States Trade Representative Robert Lighthizer, national security adviser John Bolton, Trump adviser and son-in-law Jared Kushner, top economic adviser Larry Kudlow, chief trade adviser Peter Navarro and Matt Pottinger, the senior director for Asian affairs on the American National Security Council.
In the Chinese delegation were Ding Xuexiang, director of the general office of the Communist Party's Central Committee; Vice-Premier Liu He; Yang Jiechi, director of the secretariat of the Communist Party's Central Leading Group on Foreign Affairs; Wang Yi, state councillor and foreign minister; He Lifeng, head of the National Development and Reform Commission; Commerce Minister Zhong Shan; Cui Tiankai, Chinese ambassador to the US; and Wang Shouwen, vice-minister of commerce.
Additional reporting by Robert Delaney
This article appeared in the South China Morning Post print edition as: Malbec and steaks end matters on a positive note