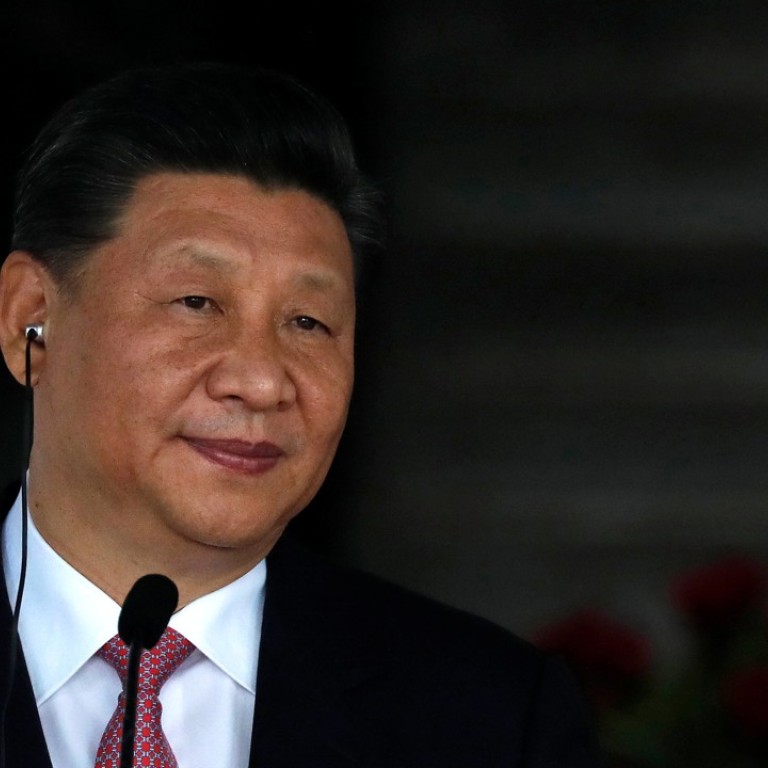 Portugal welcomes China's money as its influence worries EU partners
Xi Jinping's visit to Lisbon follows EU countries' agreement on regulation of foreign investment, particularly from China
EU-IMF bailout of Portugal in 2011 prompted privatisations that brought flood of Chinese investment
Chinese President Xi Jinping is due to arrive in Portugal on Tuesday for a two-day visit to strengthen ties, amid concern in some EU capitals over China's growing influence on the continent.
Fresh from a visit to Spain last week, Xi's two-day stay in Portugal will include a meeting with President Marcelo Rebelo de Sousa and the signing of cooperation agreements.
One of them will bring the Portuguese port of Sines, in the southwest, into China's "Belt and Road Initiative", a strategy that offers loans to build railways, roads and ports across Asia, Europe and Africa.
In an opinion editorial published on Sunday in Portuguese newspapers, Xi stressed the importance of China's relationship with Portugal as part of a broader network of trade links.
But China's growing influence in Europe, welcomed by Greece and several eastern European countries, is viewed warily by others on the continent.
At the initiative of France and Germany, EU countries last week agreed a framework regulating foreign investment, particularly from China.
Portuguese Prime Minister Antonio Costa said on Friday that Lisbon did not back the idea and was relieved that the final accord provided for only an advisory role on the part of the European Commission.
Foreign investment does not worry Portugal, and the EU should not "take the path of protectionism" in the face of globalisation, he said.
Portugal, one of western Europe's poorest countries, was open to Chinese investment after being hit hard by the 2008 global financial crisis.
Its 78 billion euro (US$89 billion) EU-IMF rescue package in 2011 came with required austerity policies – and a wide-ranging privatisation programme that opened the doors to Chinese investment.
Chinese investment accounted for 3.6 per cent of Portugal's GDP between 2010 and 2016, according to figures from Spain's ESADE business school.
China now owns a 28 per cent stake in Portuguese energy utility EDP, the country's largest firm, via China Three Gorges and China's state-owned international investment company CNIC.
It also has a stake in Portugal's biggest private bank, BCP, and its leading insurance company, Fidelidade.
Perhaps the most contentious issue is China Three Gorges' bid to take a controlling stake in EDP, of which it is already the main stakeholder. The 9 billion euro operation was launched in May.
But although it has been welcomed by the Portuguese government, it still risks falling foul of barriers imposed by regulators in around 15 countries where EDP operates, including the United States.
Luis Castro Henriques, head of Portugal's trade and investment agency Aicep, says Chinese investment in Portugal has been good for the country.
China has risen to Portugal's 11th-largest trade partner in the decade since 2008, when it was 28th on the list.
"We want now to attract large-scale industrial investment, notably in the automobile and agro-food sectors," Castro Henriques said.