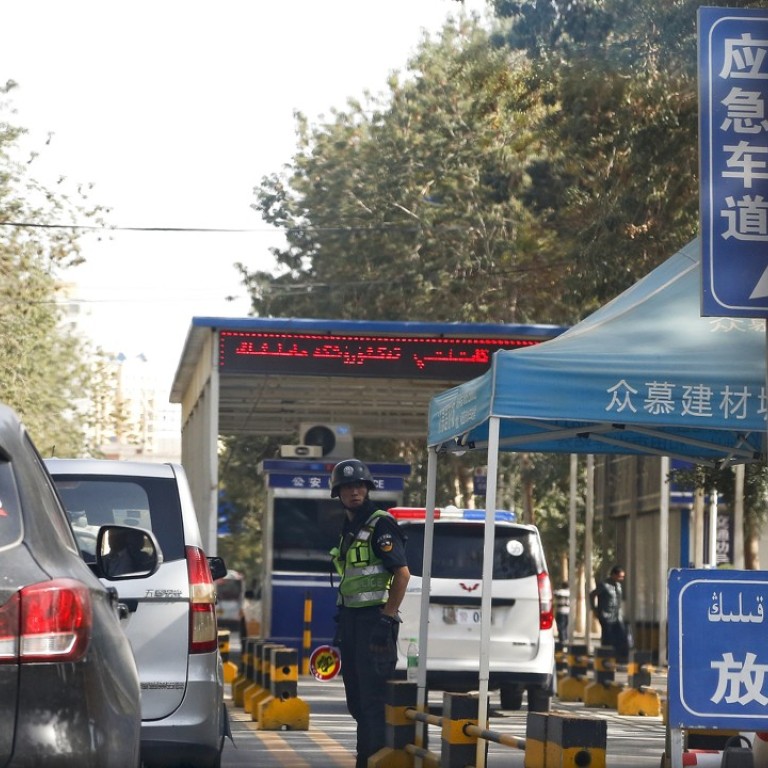 China 'rejects German human rights delegation's request' to visit Xinjiang
German official says she will continue to press to visit the far western region to investigate reports of mass internment of Uygurs
China has denied a German human rights delegation access to the far western region of Xinjiang to investigate mass detention centres for Uygurs, according to the German foreign ministry.
German Human Rights Commissioner Bärbel Kofler said on Tuesday that the request was made as part of preparations for the annual German-Chinese Human Rights Dialogue in Lhasa on Thursday and Friday.
"I am shocked by reports of the treatment of the Turkic Uygur minority, more than one million of whom are estimated to be imprisoned in internment camps in Xinjiang," Kofler said, adding that she would continue to ask for permission to travel to Xinjiang.
She said she would also raise Germany's concerns about religious freedom, civil society, and other human rights issues in China during the meeting in Tibet.
Germany has been a vocal critic of China's human rights record, including the interment camps in Xinjiang.
China says the camps are vocational training centres and part of its anti-terrorism efforts, but critics say Uygurs are forced into centres in violation of human rights.
Former inmates and monitoring groups say people in the camps are subjected to prison-like conditions and forced to renounce their religion and cultural background.
On a trip to China last month, German Foreign Minister Heiko Maas urged Beijing to be more transparent about conditions in the camps.
Germany, along with the United States and France, called on China to close the camps during a United Nations review of China's human rights record in Geneva last month.
Last week, Uygur woman Mihrigul Tursun told the United States Congress that she was tortured multiple times while detained in one of the centres, where a number of detainees died.
After the dialogue in Tibet, Kofler will return to Beijing to meet German President Frank-Walter Steinmeier, who is on a state visit.
Last year's human rights dialogue was cancelled by China, with neither China nor Germany saying why it was called off.
This article appeared in the South China Morning Post print edition as: Germanrights body barred from Xinjiang