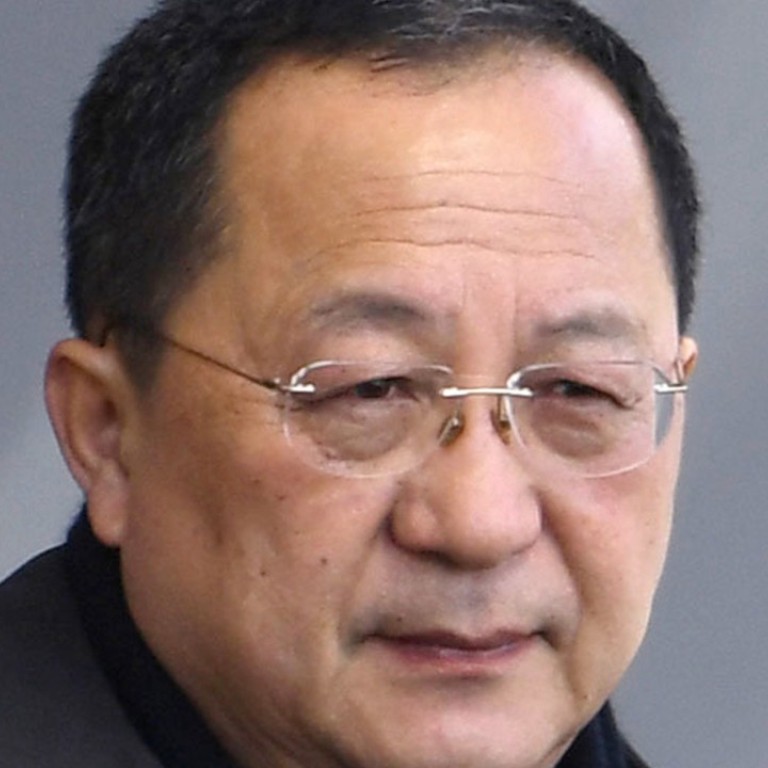 China visit by North Korean foreign minister aims to shore up support amid stalled denuclearisation talks
Surprise visit follows hard on the heels of Xi-Trump talks in Argentina
Ri Yong-ho expected to push for easing of UN sanctions
North Korean Foreign Minister Ri Yong-ho arrived in China on Thursday on a three-day trip to secure Beijing's support for an easing of sanctions amid the continuing stalemate of denuclearisation talks with the US.
China is the neighbouring hermit kingdom's biggest security guarantor and Ri will also be on a mission to solidify relations between the two countries.
The Chinese foreign ministry said on Tuesday Ri was expected to meet his Chinese counterpart Wang Yi and "exchange in-depth views" on bilateral relations; the situation on the Korean peninsula; and other issues of mutual concern. It did not elaborate.
However, Ri's visit follows hard on the heels of last week's US-China summit in Argentina, which included discussion of North Korea. Experts believe the sudden addition of Beijing to his itinerary has been prompted by the Xi-Trump meeting.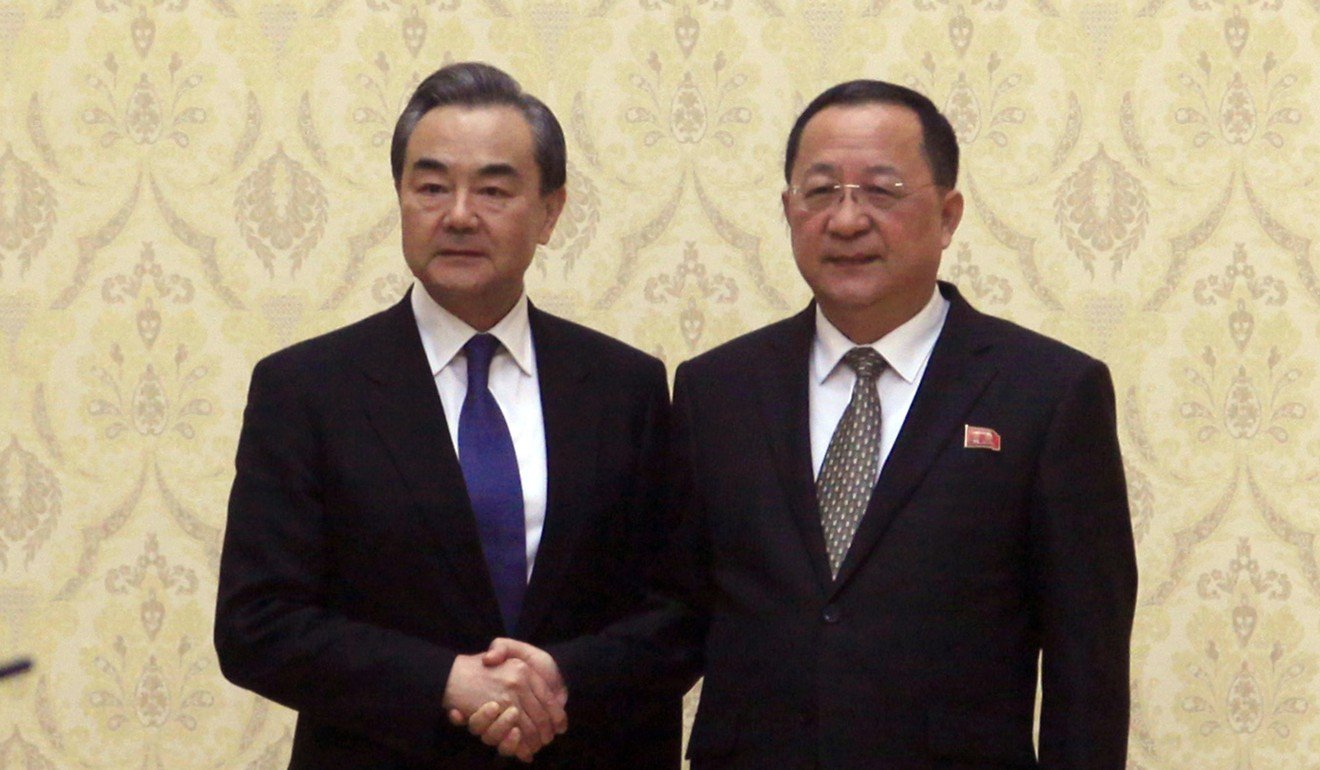 North Korean state media last week said only that Ri would be visiting Vietnam and Syria, with no mention of China.
US president Donald Trump said after the summit that Chinese president Xi Jinping had agreed to work with him on North Korea, amplifying Pyongyang's concerns over the summit's implications for China's North Korea policy, including Chinese support for an easing of UN sanctions.
Zhang Baohui, a professor of political science and director of the Centre for Asian Pacific Studies at Hong Kong's Lingnan University, said China was likely to push North Korea to implement denuclearisation, in an effort to show the US Beijing was playing its part.
"Beijing may be using this opportunity to share the information [on the summit results] with North Korea," Zhang said.
"China may convey [US] messages to North Korea and encourage it to complete denuclearisation … to show to the US that it is still sincere in denuclearising North Korea. Beijing thinks the summit has [provided momentum] to reverse the deterioration of its relations with Washington, so Beijing is willing to do more to consolidate the results," he said.
But Ri's main focus will be to secure China's support on the easing of UN sanctions, rather than speeding up his country's denuclearisation process.
Pyongyang expressed its discomfort on the continuation of sanctions through its state media on Thursday, on the first day of Ri's visit to China.
Its state-owned newspaper, Rodong Sinmun, said "sanctions regime by adversaries would never work … self-sufficiency has always been our party's consistent strategy", playing down the impact of the UN sanctions regime on North Korea's economy and calling for the sanctions to be lifted.
Ri's visit also reveals North Korea's hedging strategy, to offset the risk of possible failure of its denuclearisation negotiations with Washington, according to pundits.
Jin Chang-soo, a senior researcher at the Sejong Institute, a private think tank based in the South Korean city of Seongnam, said Ri's visit could indicate denuclearisation talks with the US were not going well.
"North Korea may wish to accelerate restoring its relations with China and its economic and political support to offset the risk on the possible failure of the talks," Jin said.
"Frankly speaking, there is not really major progress on denuclearisation and the sanctions regime," he said, noting sanctions were likely to continue.
Recent satellite images obtained by CNN indicate Pyongyang has continued to maintain and update its Yeongjeo-ri missile base, in breach of its vow for complete denuclearisation.
Bruce Bennett, a senior defence researcher at the Rand Corporation, said North Korea had not yet started denuclearisation, and the lifting of sanctions was not on the Trump administration's table at this stage.
"[North Korea] has not yet surrendered a single nuclear weapon, and the number of nuclear weapons is the key measure of the level of North Korean nuclear threat … North Korea is actually doing the opposite of what it has promised to do," Bennett said, noting the possibility of failure for the US-North Korea negotiations.
This article appeared in the South China Morning Post print edition as: Xi-Trump talks 'pr o m pt visit by ri'