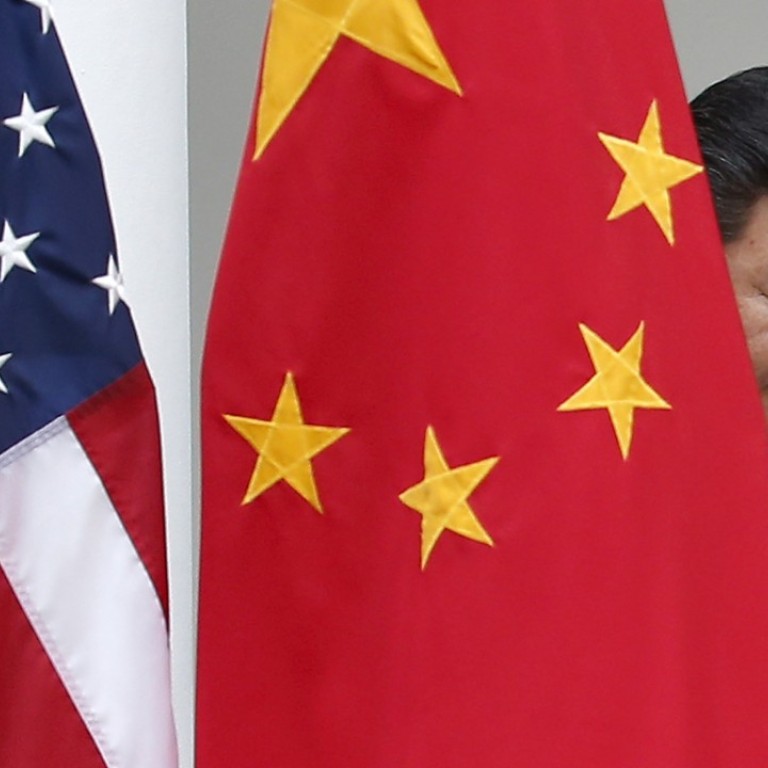 From doves to hawks: why the US' moderate China watchers are growing sceptical about Beijing
Constitutional amendment on presidential term limits as well as activity in the South China Sea have caused a shift in perceptions
China's 'repression at home and aggression abroad' have intensified the conflict with the US in recent years, observer says

As Beijing faces an uphill battle with China hawks in Washington, it is also losing support among moderate members of the policy community, including some of the most vocal advocates of engagement with China.
The discontent over Beijing's assertive policies has grown beyond trade and investment to broader strategic and political areas, despite a divide over specific approaches US President Donald Trump's administration has taken towards Beijing.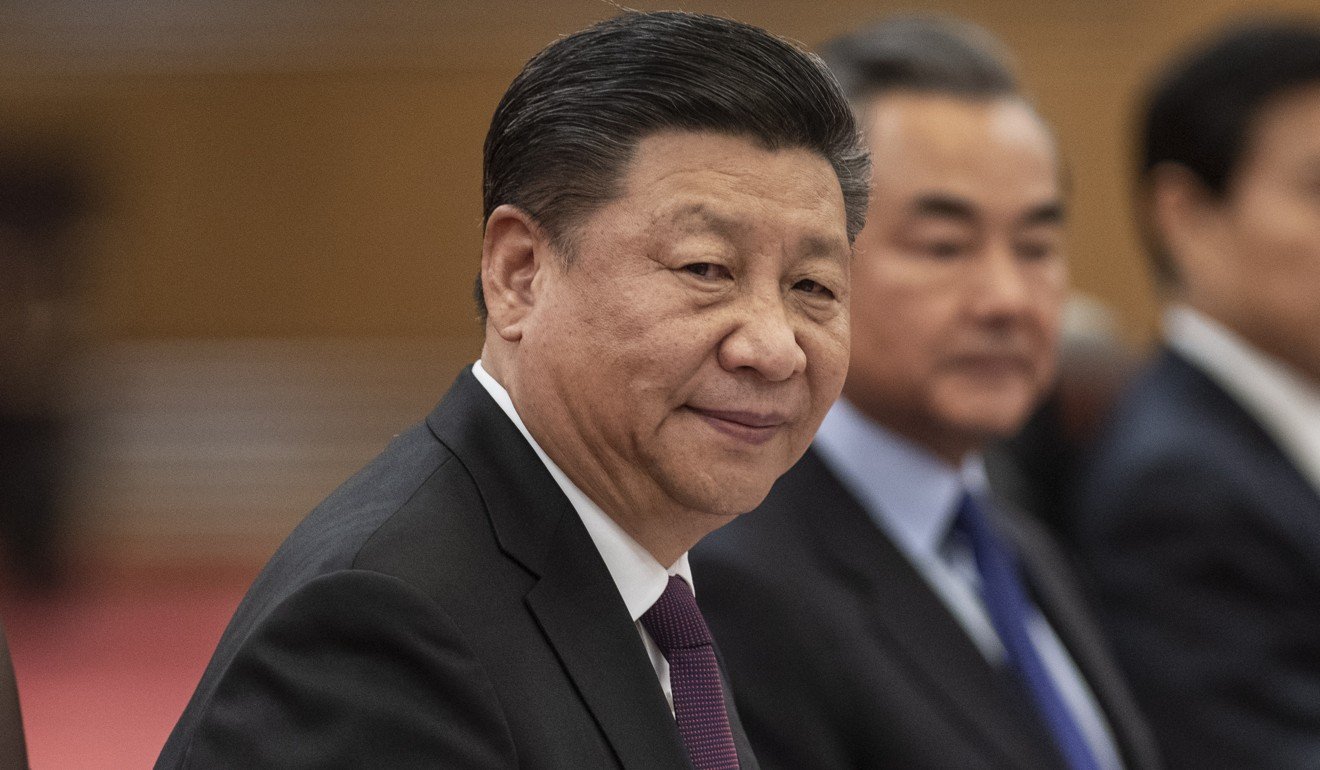 Former senior officials, diplomats and well-established scholars who have dealt extensively with China are changing their positions amid discussion of a frequently asked question in Washington: has engagement with China failed?
These shifting views have varying causes – some based on values, some on security concerns and some on constricted access to China's information.
The growing scepticism towards China has shaped Washington's atmosphere at a critical point in bilateral ties, as the world's two largest economies have begun a 90-day truce as they try to negotiate a end to the trade war.
Many observers have been pessimistic about the time frame and the outcome, even before the talks were complicated by Canada's arrest of Huawei CFO Sabrina Meng Wanzhou at the request of the United States, followed by Beijing's detention of former Canadian diplomat Michael Kovrig.
"China is taking this false position, that it's innocently walking down the street and the Trump administration mugged China. That's not what happened," said Robert Daly, director of the Wilson Centre's Kissinger Institute on China and the United States. "The US didn't start this."
Daly, a US diplomat based in Beijing in the late 1980s and early 1990s, has remained active in US-China relations as a commentator and college lecturer in both countries.
Daly said a series of Chinese policy decisions in recent years had shifted opinions. These included Beijing's assertive moves in the South China Sea, its ideological war against Western values and the erosion of freedom of Hong Kong, he said.
"There isn't just one thing, but if there is one thing that changed the US attitude toward China fundamentally, that's probably the South China Sea," he said. "It wasn't only because it built the islands. It helped Americans realised that this has crossed the line and this is fundamentally different."
While he still maintains that engagement must be a pillar of US-China policy, Daly said the era in which engagement can be the keynote of the relationship is over.
Beijing has prided itself for its "defence of legitimate rights" in the South China Sea, which included reclamation of islands and construction of military infrastructure since 2013. Disputes among the claimants over the area culminated in July 2016, when an international tribunal in The Hague ruled against China.
Beijing has defied the ruling, with a senior official calling it no more than "a piece of paper".
These negative feelings were further fuelled by the Communist Party's congress in October 2017 and a constitutional amendment in March that cleared the way for Xi to rule beyond two terms, Daly said.
"A number of American China experts who were more moderate, very gradualist and patient about China, people who saw the complexities in the relationship, who understood China is evolving ... the 19th party congress speech and the constitutional revision nudged them over a line," he said. "They changed those views."
These included "some of our most senior and accomplished experts", Daly said, without singling out anyone by name.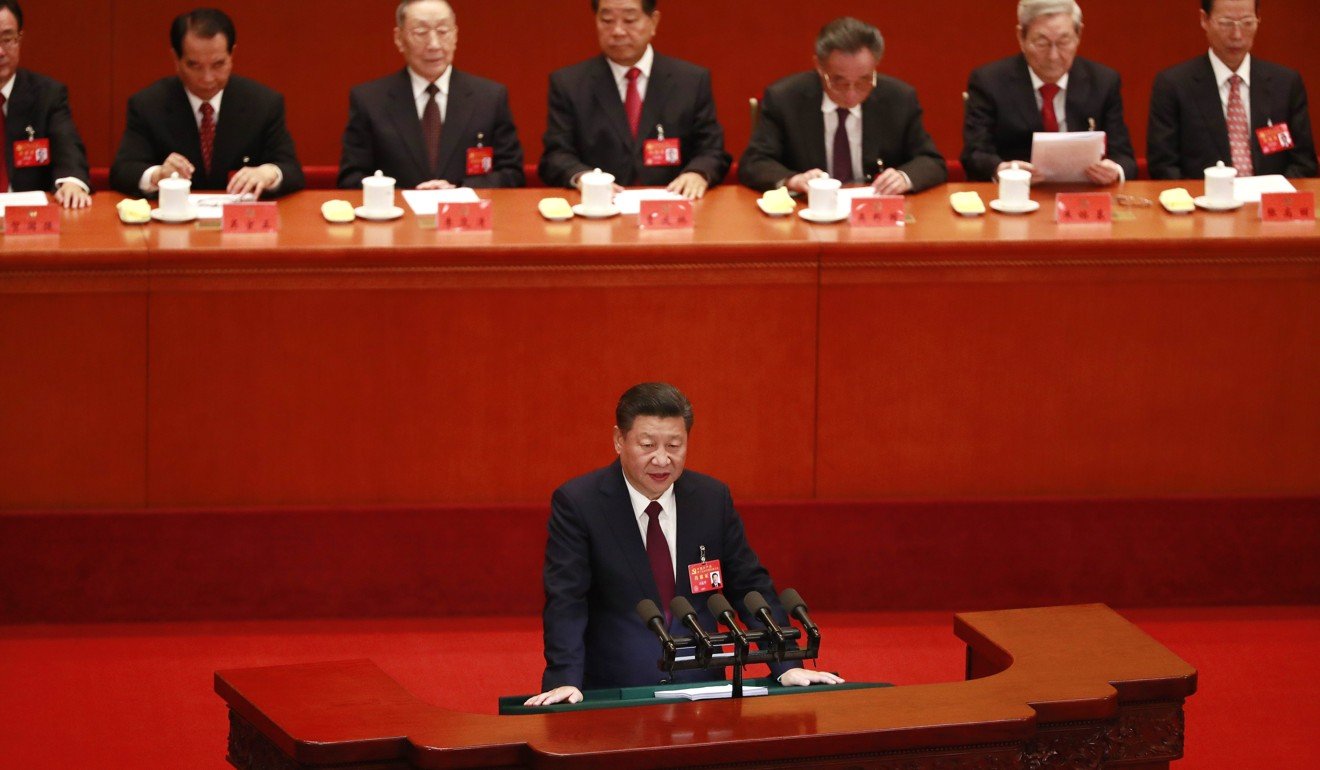 In a three-hour speech delivered at the congress, Xi said that the "Communist Party leads everything", a sentiment rarely expressed by a state leader in the past decade.
"China wants comprehensive power. Now if I hear a lawyer was arrested or the erosion of freedom Hong Kong, they were all against this," Daly said of Xi's exclamation.
Daly was not alone in scrutinising last year's party congress. Ryan Hass, who directed China policy for the National Security Council during the administration of Trump's predecessor, Barack Obama, said he agreed that Xi's speech had come at a cost to China's reputation.
"I do think that Beijing made a mistake last year, when President Xi addressed the party congress and talked about this idea of [the] China model as an alternative model to a Western model for how governments organise themselves," Hass, now an analyst with Brookings Institution, said at event in Washington in October.
"Because it gave ammunition to people in Washington who were deeply sceptical about China's intentions and ambitions."
A long supporter of engagement with China, Daly was among two dozen American contributors – including think tank analysts, scholars and former officials who have studied China – to a report last month on China's alleged influence operation in America. The report recommended reciprocal US treatment of Chinese nationals, including restricting visas of Chinese journalists.
The report, titled Chinese Influence and American Interests: Promoting Constructive Vigilance, was published by the Hoover Institution, a conservative, pro-democracy think tank based at Stanford University.
Another contributor was Winston Lord, who took notes for president Richard Nixon and national security adviser Henry Kissinger during their meeting with Mao Zedong in 1972.
While Lord acknowledged that the confrontation between China as a rising power and the US as an established one was inevitable, he said the conflict had escalated significantly in recent years.
"It has greatly intensified under Xi since 2012. His repression at home and aggression abroad has greatly exacerbated the already difficult foundations of the historical clash of rising and established powers," Lord said at the report's release on November 29.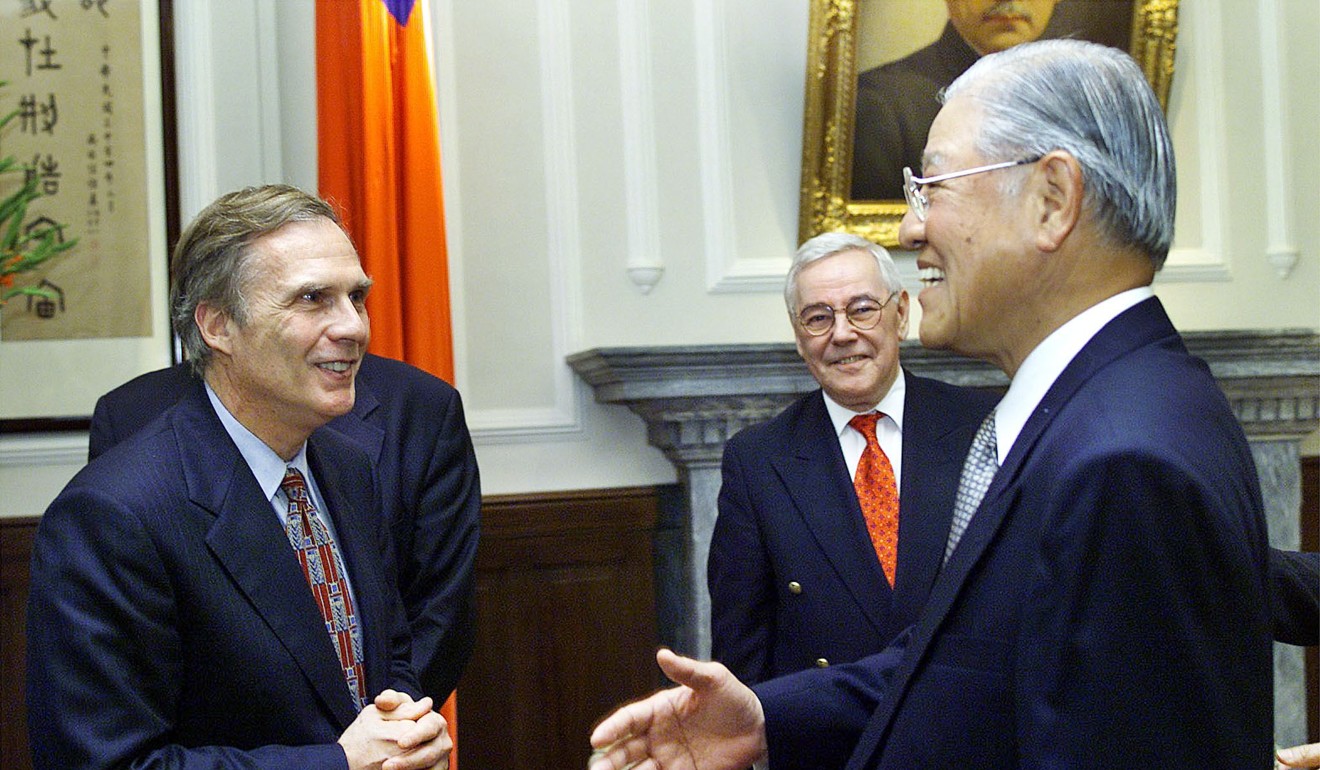 Lord, who was among the first American diplomats to go behind the bamboo curtain, said relations were at "the most serious juncture" since the 1970s, then recounted a long list of Beijing's recent policies he said he found "unacceptable".
"In the Asia-Pacific region, clearly China has legitimate security, economic and geopolitical concerns. That's acceptable," he said. "Trying to drive the US out of the region is not acceptable."
"We all spy," he added. "Cyber espionage – we shouldn't have double standards. We should live with that. But cyber theft of commercial secrets is not acceptable."
The report also discussed restrictions US scholars face in visiting China, and called for US think tanks to refuse to host Chinese scholars under these scenarios. David Shambaugh, a professor of political science and international affairs at George Washington University who contributed to the report, said American academia had become "progressively frustrated" as China limited its access.
"The academic community in the US is just one of the communities that have become progressively frustrated with China as our opportunities are cut off," Shambaugh said. "Normal academic and normal scholarly research cannot be carried out in China ... The foreign ministry archives were open until two years ago, now they're closed. But the Chinese can come here and go to our archives."
There were also increased restrictions on other everyday activities, including conducting surveys and street interviews, Shambaugh said.
"It is extremely difficult to interview officials at any level, as well as average citizens," he said. "Many libraries are also restricted. There are many other impediments to normal academic activity as well."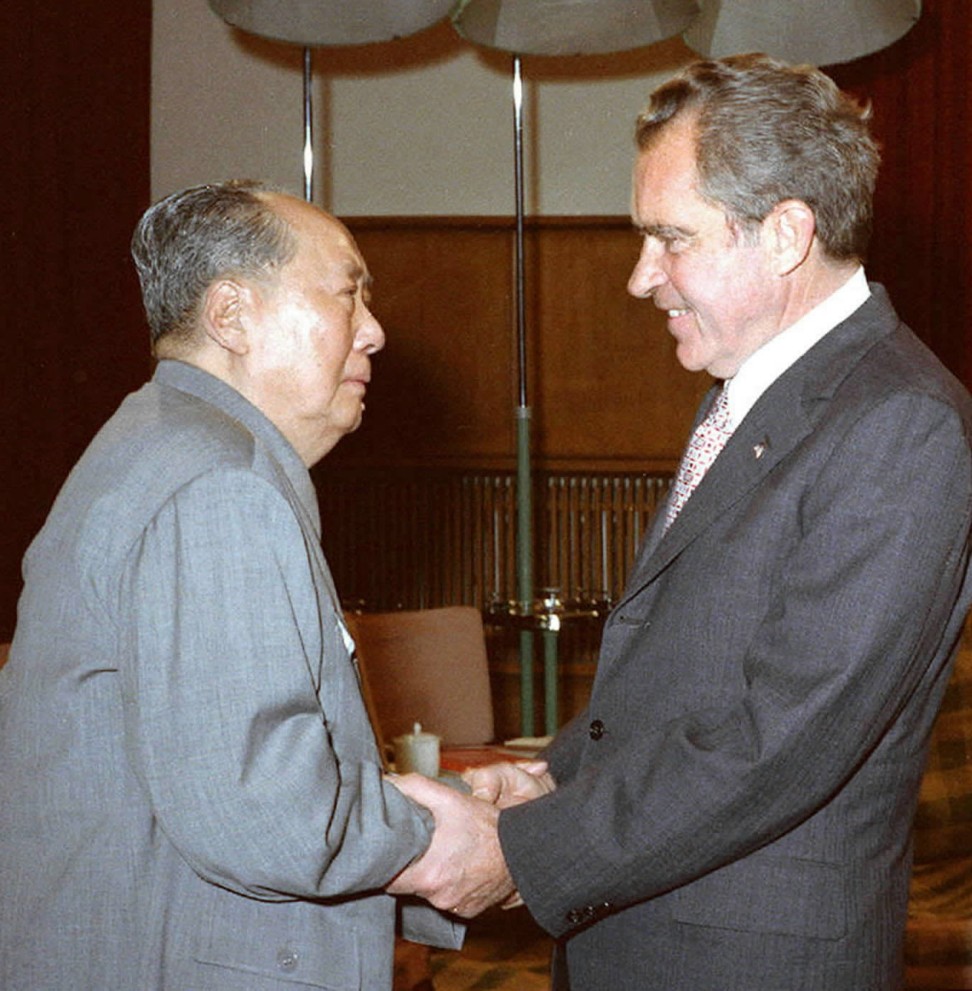 While bilateral relations are deteriorating on many fronts, David Lampton, a China expert at the Johns Hopkins School of Advanced International Studies, said most worrying was the growing security distrust toward China, caused partly by Beijing's ever-cosy ties with Moscow, which Lampton criticised as "undoing Nixon".
"Nixon and Mao came together because they both saw the Soviet Union as the principal problem, so common interests against Russia held our relations together from 1979 to 1991," Lampton said. "But you are now cooperating more in Syria, in the UN, having joint exercises in the Pacific and Baltic area. This looks to the Americans as undoing Nixon."
In the groundbreaking joint statement after Nixon's trip to Beijing in 1972, the US and China said they were opposed to "efforts by any other country or group of countries" to establish hegemony. The clause, while not naming any country, was understood to be referring to the Soviet Union.
"When we see that China and Russia are cooperating a lot, that's just by definition contrary to our core interest," Lampton said.
In September, the Chinese armed forces sent more than 3,000 troops to Russia to take part in Moscow's Vostok 2018 exercises, Russia's largest military drill since 1981. The two parties also flexed their joint military muscle in the South China Sea in 2016 and the Baltic Sea in 2017.
"In the economic realm, fair and reciprocity, those are the magic words," Lampton said. "The magic words in strategic realm are ... neither is seeking supremacy or dominance. What we do seek is strategic balance."
Referring to Xi and Trump, Lampton said: "But I don't know if either of them believe any of that. I don't know if Mr Xi wants balance; maybe he wants what he said, Asia for Asians. If that's what he wants, that's not very reassuring."