Israel
Get more with myNEWS
A personalised news feed of stories that matter to you
Learn more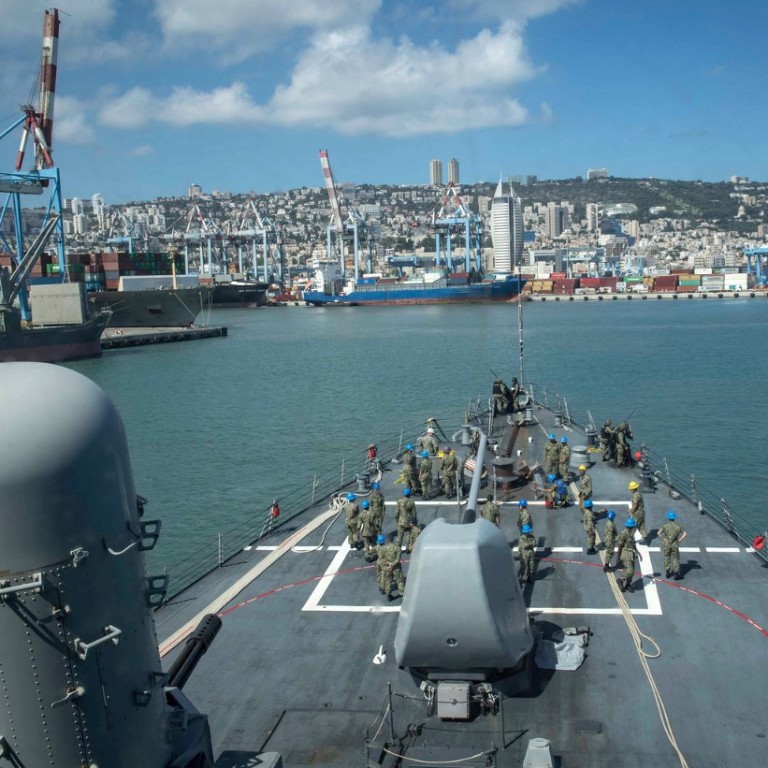 Israel reviews 2015 Haifa investment deal with China as Washington considers future of navy operations at port
Beijing's US$2 billion commitment at the facility unsettles US military strategists
An analyst says the review is a ruse by Washington to shake Israel-China relations
Political considerations concerning Chinese investment in Israel's third-biggest port may be the reason behind the Israeli government's decision to review a deal that gives Beijing a majority stake in the facility, analysts said.
The assessment came after Israel's national security cabinet was reported to be revisiting a 2015 deal between the Israeli Transportation Ministry and Shanghai International Port Group (SIPG) involving the Port of Haifa.
SIPG has committed US$2 billion to the project and plans to transform the port's bay terminal into the largest harbour in the country. The deal with the Israeli government granted SIPG control of the port for 25 years.
Pressure was exerted by Washington, since the US Navy has acknowledged that its longstanding operations in Haifa may change once SIPG takes over the civilian Haifa port in 2021, the Jerusalem Post reported on Sunday.
Haifa is Israel's largest port city, which regularly hosts joint US-Israeli naval drills and vessels. The SIPG deal has raised intelligence and security concerns that are only now prompting an Israeli inter-agency review.
Haifa is not the only Israeli port that involves Chinese money – a subsidiary of China Harbour Engineering won a contract to build a US$876 million port at Ashdod on Israel's Mediterranean coast.
Under Beijing's trillion-dollar "Belt and Road Initiative" – a blueprint announced in 2013 to increase trade and connectivity in Asia, Africa, Europe and beyond – China has significantly increased its global investments, particularly in maritime infrastructure.
Pioneering Chinese companies such as Cosco Shipping Ports and China Merchants Port Holdings are on a march to acquire shares or sign deals to build terminals at seaports overseas.
Oded Eran, a senior research fellow at the Institute for National Security Studies and a veteran Israeli diplomat, said there was growing concern in many countries about the economic might of China and how that may be used in certain cases to achieve political goals.
"In the case of Israel, concerns are mostly related to security … as global competition grows so there is a need to protect national assets," said Eran, adding that the Israeli government and the private sector valued cooperation with China in all economic and scientific fields.
Ehud Gonen, an expert on maritime policy and strategy at Israel's Haifa University, said the sharp rise in Chinese investment in Israel had caused concern.
"Due to the very significant scope of Chinese investments worldwide, public debate has been held in many parts of the world about the impact and motives of these investments," Gonen said.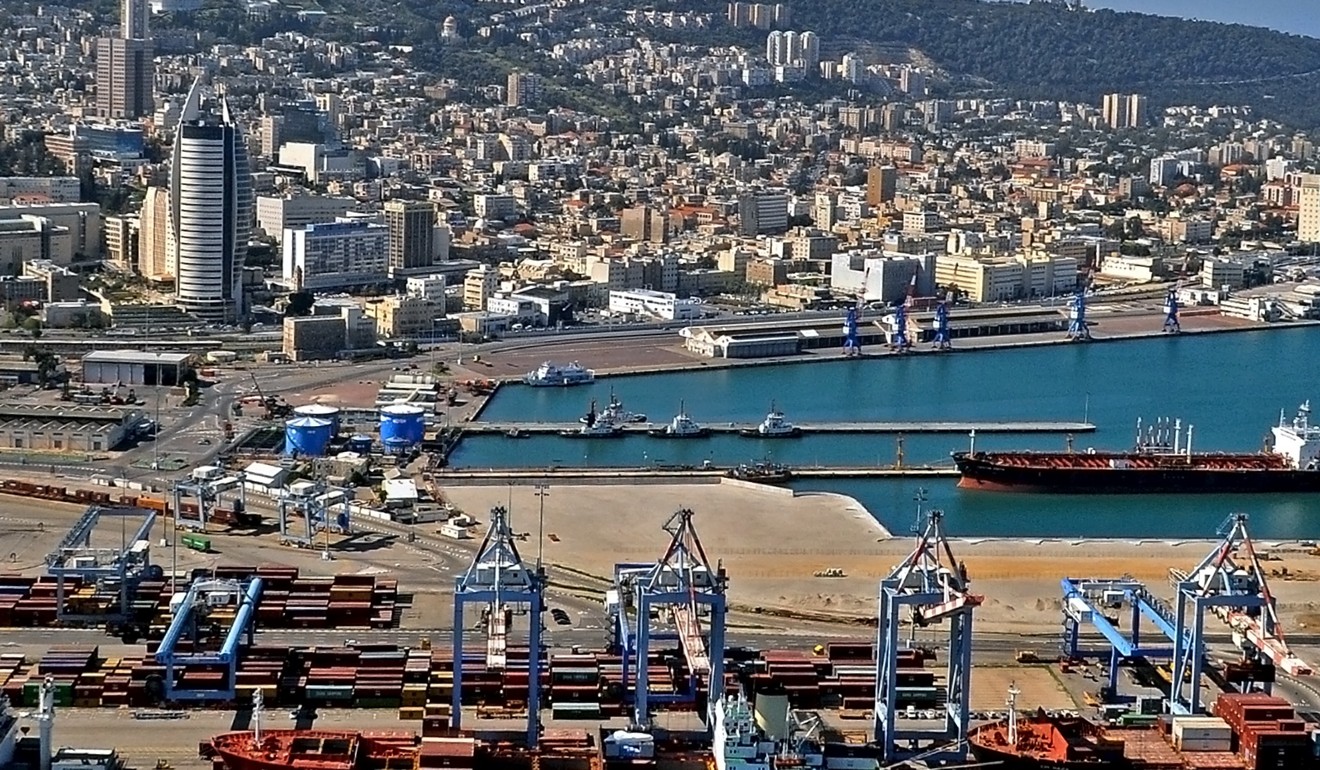 Trade between China and Israel has surpassed US$11 billion, a figure 200 times larger than it was 25 years ago. In the same period – 1992 to 2017 – US-China trade grew 20 times, according to the US Council on Foreign Relations.
But Liu Naiya, associate research fellow with the Institute of West-Asian and African Studies at the Chinese Academy of Social Sciences, said Israel's review of the Haifa port contract was a purely political consideration.
"The reason why the US wants its ally to review this deal is to try to obstruct cooperation between China and Israel. This is Washington's consistent method in stifling Chinese international operations," Liu said.