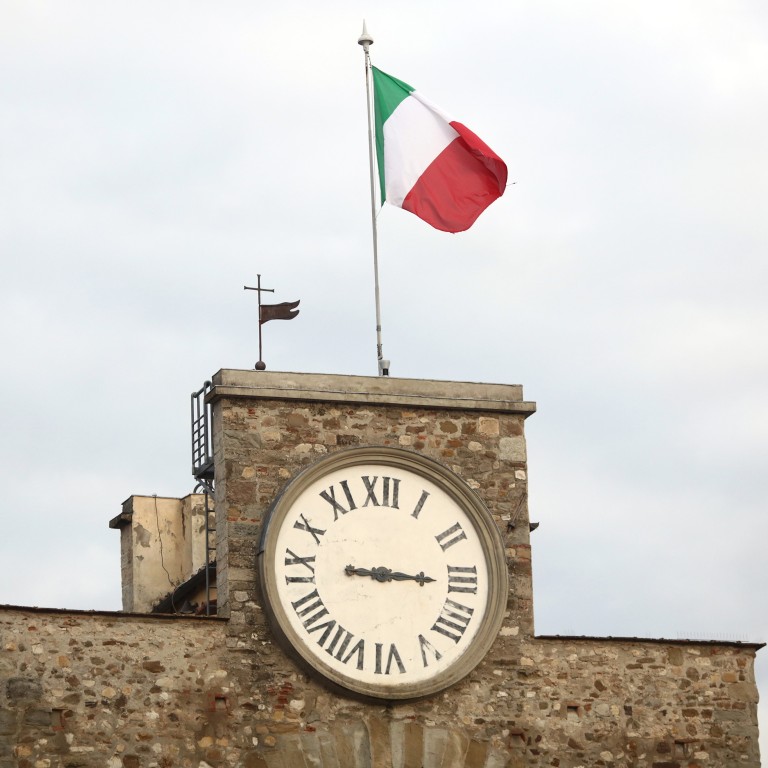 China tells US to mind its own business after Italy is warned not to join Belt and Road Initiative
Foreign ministry in Beijing says US stance is 'laughable' after White House warned Italy's image would suffer abroad if it signed up for the programme
China's Foreign Ministry told Washington to mind its own business on Wednesday after US officials warned Italy that its international image would suffer if it signed up for the Belt and Road Initiative, an ambitious intercontinental infrastructure programme.
Ministry spokesman Lu Kang told a press briefing in Beijing that Rome does not need Washington's advice on conducting its affairs.
"This position taken by the US side is laughable," Lu said. "As a major country, Italy knows exactly what policies serve its own interests and it can make its decisions independently."
Lu was responding to a report by the Financial Times that Italy planned to sign a memorandum of understanding on joining the Belt and Road Initiative when President Xi Jinping visits the country later this month.
Michele Geraci, the undersecretary in the Italian economic development ministry, told the newspaper: "The negotiation is not over yet, but it is possible that it will be concluded in time for [Xi Jinping's] visit."
But White House National Security Council spokesperson, Garrett Marquis, told the Financial Times that the Belt and Road Initiative was unlikely to help Italy economically and could significantly damage the country's international image.
Xi is expected to visit Italy on March 22 and 23. If Italy signs the memorandum, it will be the first of the seven leading industrialised nations, or Group of Seven, to sign up officially.
On Monday, US Secretary of State Mike Pompeo went further in criticising the initiative, saying projects under the scheme were "almost certainly designed for foreclosure".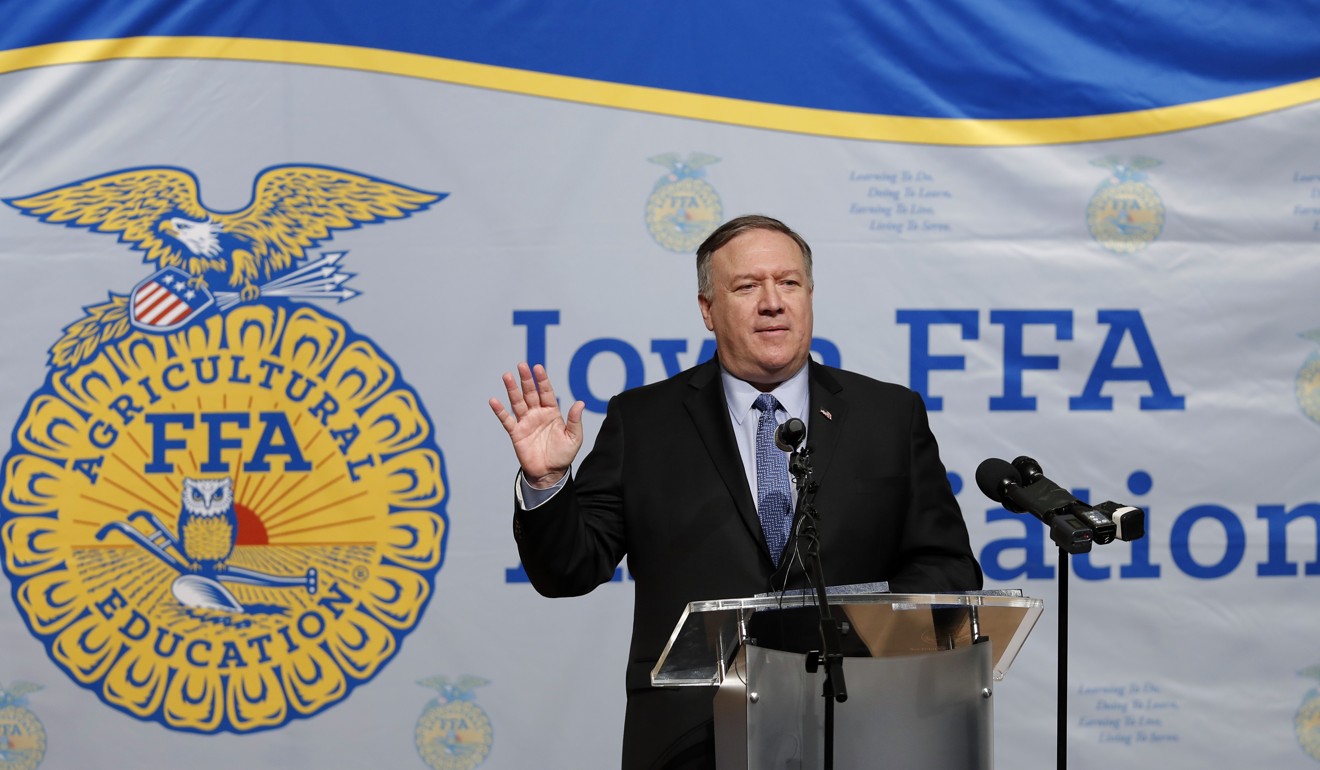 He told a meeting of Iowa farmers affected by the trade war with China that the projects in the trillion-dollar infrastructure plan "aren't world-class" and came with an "enormous debt package".
Asked by a member of the audience if the Belt and Road Initiative could remove European and Asian countries from the US sphere of influence, Pompeo said "these deals are, in fact, often too good to be true, and many countries have already begun to see that".
Pompeo also accused China of stealing sensitive technology "essential to farming", citing two cases involving genetically modified rice and corn seeds.
He said a farmer had told him "they're stealing the research that farmers pay [for] each time they buy a Monsanto seed", referring to a major US producer of GM crops.
The Belt and Road Initiative, first proposed by Xi in 2013, is a vast China-centred strategy to increase global trade with more than US$1 trillion in investment.
But the US and other countries have been increasingly critical and last year, US Vice-President Mike Pence, in a wide-ranging criticism of Beijing, accused China of using the belt and road to engage in "debt diplomacy".
Other critics have complained about a lack of transparency and sustainability in some of the initiative's projects – including major ports and high-speed railway networks.
There are also concerns that Chinese companies are the belt and road's sole beneficiaries.
But supporters have argued that the plan will help meet emerging markets' needs and will boost regional cooperation and globalised trade.
On Wednesday, Lu said the initiative had been welcomed by more than 150 countries and that the US should stop slinging mud at it.
Beijing will hold its second belt and road forum in April, with dozens of world leaders invited, including Russian President Vladimir Putin, Philippine President Rodrigo Duterte and Malaysian Prime Minister Mahathir Mohamad, who has criticised the cost of some projects.
The first forum was held in May 2017, with 29 national leaders taking part from countries such as Greece, Pakistan and Russia.