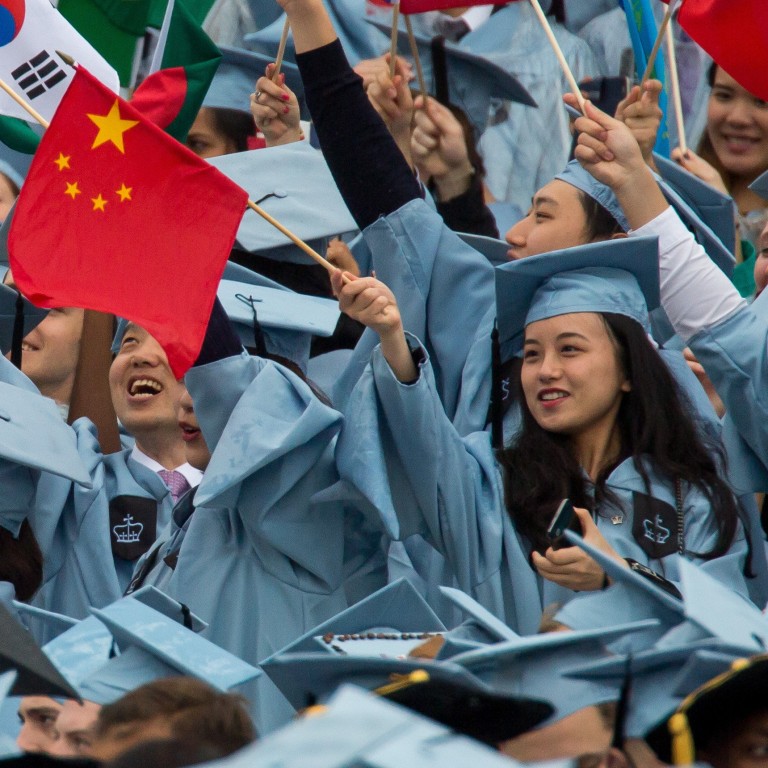 China's Thousand Talents Plan fuels US suspicions about overseas students, warns leading ex-Harvard academic Wei Yingjie
The Thousand Talents plan aims to attract overseas Chinese academics to China; ex-Harvard professor Wei Yingjie is one such man
But at the 'two sessions' meeting, Wei says drive to lure tech specialists home heightens fears about Beijing's influence on foreign university campuses
An eminent Chinese professor has warned that an "over-promoted" programme to lure hi-tech talent home is fuelling foreign suspicions about international students' ties to the Chinese government.
Wei Yingjie, a cardiovascular health specialist at the Chinese Academy of Medical Sciences, said during the annual gathering of the political elite known as the "two sessions" that China should also stop sending university outreach groups to US campuses.
The Thousand Talents Plan is a high-profile, state-backed recruitment drive set up in 2008 to attract overseas Chinese students and academics – particularly those in the science and technology field – with cash grants to fund their research and living costs.
However, US intelligence officials have accused it of "[facilitating] the legal and illicit transfer of US technology, intellectual property and know-how" to China – a key point of contention in the ongoing trade war.
"If the US did this in China, it would be suspicious – who would believe that?" Wei, a delegate to the Chinese People's Political Consultative Conference, said on the sidelines of a meeting of the All-China Federation of Returned Overseas Chinese.
"In recent years I think we haven't grasped the scale of the propaganda for the Thousand Talents Plan, it's been over-promoted," said Wei, a former Harvard professor who was one of the first recruits for the Thousand Talents Plan back in 2009.
He continued that the Americans "have retaliated in terms of customs tariffs and job talent, throwing accusations of stealing state secrets or intellectual property at Chinese students for no reason."
He said the "extreme measures" adopted by the US meant China "doesn't really bring up TTP much any more", adding that parts of the programme needed to be improved to protect Chinese students from undue suspicion.
Several Chinese researchers in science and technology have reported delays in processing their US visas, or flat-out rejections as the Trump administration has tightened entry conditions in recent months.
Wei also said that he knew "over a dozen" Chinese science professors who have decided to leave due to the climate of suspicion they faced in the US, adding: "They really couldn't bear it any more."
Recent incidents such as a
protest by Chinese students
against a Uygur activist's talk about Xinjiang detention camps at Canada's McMaster University – apparently in coordination with diplomatic staff – have further raised suspicions about their ties to the Chinese government.
But academics at other institutions said such concerns may be overblown.
"In my experience almost all Chinese students are deeply patriotic," said Simon Marginson, professor of education at Oxford University.
"Most Chinese students are in general terms loyal to their government, though individual students are often critical of specific actions of the government. Few of those I have met are blindly loyal.
"This makes them similar to most other people in the world and no more or less unreasonable than American students, who tend to be patriotic and, mostly, loyal.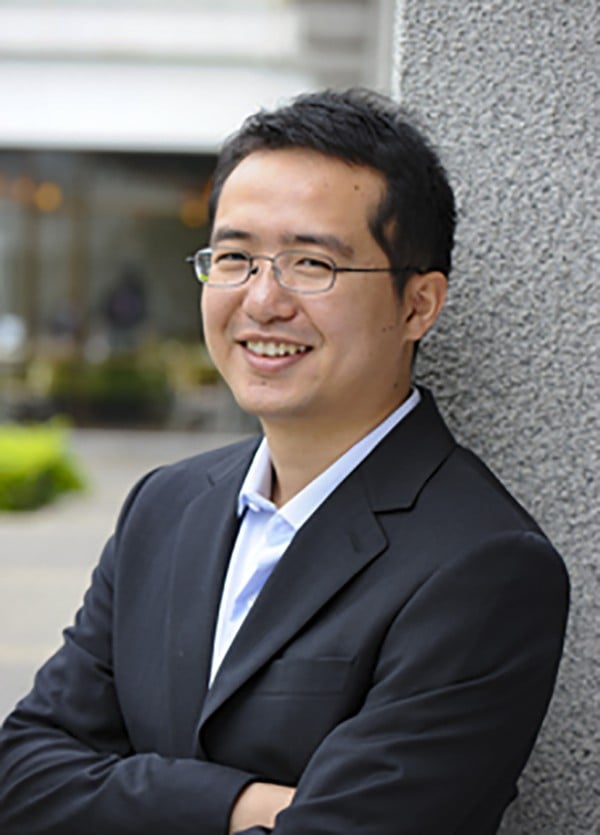 "It does not make them 'spies' or 'agents of influence'. Such terminology reeks of prejudice. These are ordinary human beings not alien monsters.
"There are certainly legitimate criticisms to be made of the international conduct of the Chinese state, especially where it intervenes to reduce the self-determination of non-Chinese people. But it is important to conduct such criticism on the basis of objective and universal norms."
Tang Yezi, 23, a postgraduate student at Cranfield University in the United Kingdom, said she felt her foreign classmates had a intrinsic prejudice against the Chinese political system.
"One classmate from United States just questioned me on why China set up camps in Xinjiang," said Tang.
"Some other classmates can't understand China's political representative systems, thinking they're shallow and cannot truly represent the whole society.
"But generally, if a Westerner visited China even once, their attitude towards China would become [more] moderate."
But Akito Okada, a professor at Tokyo's Institute of Foreign Studies who supervises around 20 Chinese postgraduates, said that she had never encountered anti-Chinese prejudice in her field, although she conceded that it may exist in the sciences.
"Japan is now facing a rapidly ageing society, if our university does not accept international students it is likely to face closure," she said.
"I am even grateful to China for letting so many international students study in Japan. I will continue to welcome Chinese students in a positive manner in future."
Additional reporting by Kristin Huang
This article appeared in the South China Morning Post print edition as: professor warns of suspicions on scheme