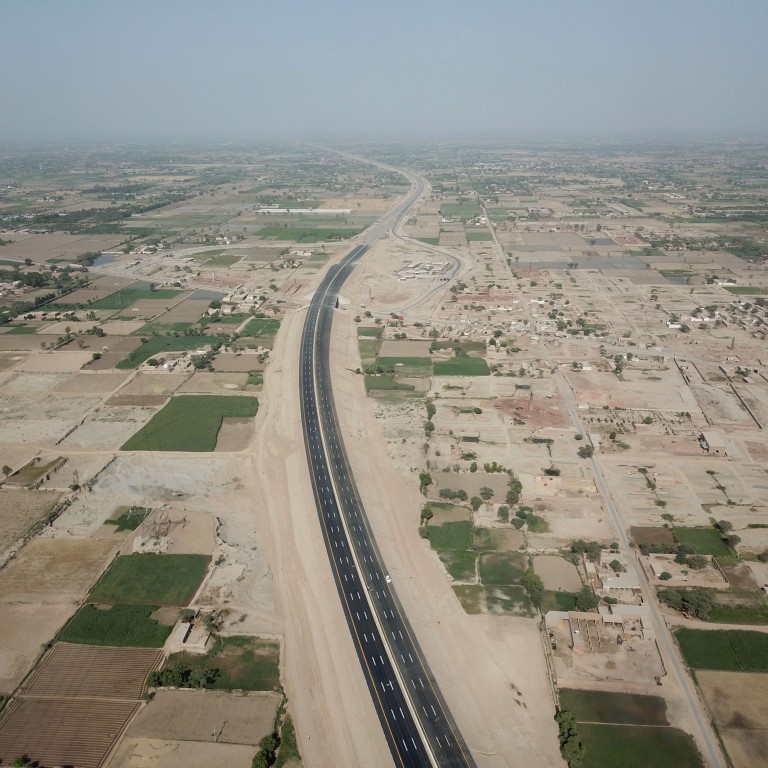 China says multinational lenders are to blame for debts of belt and road partners like Pakistan
Qian Keming, vice-minister of commerce, issues latest defence of controversial scheme, saying it's not a 'one-way street'
He says 42 per cent of Pakistan's debt is from multilateral institutions, and 'only around 10 per cent' comes from China
China has blamed multinational lenders for the heavy debts held by Pakistan and its other belt and road partners in its latest defence of the project.
Qian Keming, vice-minister of commerce, said the trade and infrastructure strategy was not a "one-way street", joining
other top politicians
at China's "two sessions" meetings to double down on the controversial scheme.
"Historically, the international debt problem is an old problem. While some countries' debts have risen, this is the result of long-term accumulation," Qian said at a press conference in Beijing on Saturday.
Giving the example of Pakistan, he said 42 per cent of the country's debt was from multilateral institutions, while "only around 10 per cent" could be attributed to China.
The multibillion-dollar China-Pakistan Economic Corridor is a flagship project under Beijing's "Belt and Road Initiative".
Critics have raised concerns about the lack of transparency and size of the debt held by Pakistan as the nation grapples with an ongoing financial crisis.
Last year, when Pakistan began talks with the International Monetary Fund to assist in its fiscal crisis, the United States – which holds major influence over the multilateral lender – said the fund's money should not be used to pay China-related debts.
The IMF and Pakistan were reportedly close to a bailout deal last month, but there has been no word on a final agreement.
"Only those who need money are willing to borrow. From the perspective of lenders, as long as your relationship is good and the funds are safe, then you will be willing to lend. I don't think third parties should worry about the borrowers and lenders," Qian said.
He said across Asia, US$1.7 trillion in infrastructure investment was needed every year up to 2030, but only half of that amount was being met.
Qian added that the commerce ministry would step up economic and trade cooperation zones and investment activities overseas to facilitate the development of the belt and road programme.
China will hold its second belt and road forum in Beijing in April, to be attended by heads of state including Russian President Vladimir Putin, Philippine President Rodrigo Duterte and Malaysian Prime Minister Mahathir Mohamad.
Some nations continue to demand more transparency and openness from Beijing, citing fears that the main benefactor of the global scheme is China. This week leaked documents showed that the European Union plans to demand more transparency from China regarding its infrastructure projects in Europe, the Financial Times reported.
But according to Qian, "the notion that the belt and road only benefits China ignores the facts, and is simply untenable".
On Friday, Foreign Minister Wang Yi also defended the strategy during his press conference, saying it was "absolutely not a debt trap" or a "geopolitical tool" of Beijing.
This article appeared in the South China Morning Post print edition as: MULTINATIONAL LENDERS BLAMED FOR DEBTS OF BELT AND ROAD PARTNERS