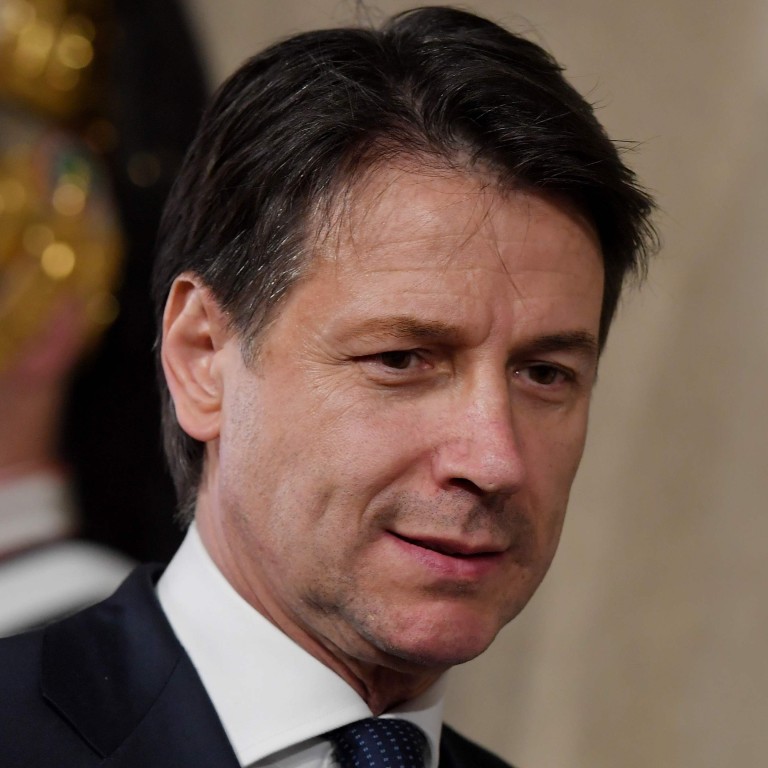 Exclusive

|
Italian PM Giuseppe Conte ignores US warnings and pushes for closer cooperation with China's belt and road plan
US official says deal with Beijing could damage Italy's international standing
Conte going down path forged by earlier Rome governments by giving Chinese companies more access to the port of Trieste and pushing energy sector collaboration
Italian Prime Minister Giuseppe Conte has overruled the foreign ministry and joined right-wing Eurosceptics in his coalition cabinet in calling for closer cooperation with China's "Belt and Road Initiative", sources told the .
In a move that Washington warned would damage Italy's standing with its neighbours, the Conte government is understood to be planning to give Chinese companies greater access to the port of Trieste – one of the region's busiest, with access to the Mediterranean – as well as further cooperation between the leading electricity providers of both countries.
White House National Security Council spokesman Garrett Marquis said the belt and road scheme was unlikely to help Italy economically and could significantly damage the country's international image.
Chinese President Xi Jinping is expected to visit Italy from March 22-24, during which time Rome and Beijing would look to agree a framework deal.
"With all the necessary precautions, Italy's accession to a new silk route represents an opportunity for our country," Conte said on Friday.
The Italian leader's plan to attend a belt and road summit in Beijing in April caused waves in Brussels and Washington, as Italy was on course to become the first country among the Group of Seven (G7) – and the first founding European Union member – to sign up to China's trade initiative that the US and EU have characterised as a debt trap or a neocolonial project.
In Rome, among those who have promoted better ties with China is Deputy Prime Minister Luigi Di Maio, the 32-year-old leader of the Five Star Movement.
Di Maio also leads the Ministry of Economic Development. His deputy in that ministry, Michele Geraci, held several university positions in Zhejiang province and in Shanghai for a decade before his official appointment last year.
In charge of Italy's international trade, he is regarded as playing a central role in Rome's warming ties with Beijing. In an interview with Bloomberg last year, Geraci said the current administration had taken a different stance, adding: "We are trying not to ignore China as has been done in the past."
On the opposition side of the table is Foreign Minister Enzo Moavero Milanesi, who visited Washington in January and held meetings with Secretary of State Mike Pompeo and National Security Adviser John Bolton.
Among other things, the two sides discussed banning Chinese telecoms giant Huawei from 5G mobile development, Italian media reported.
Foreign ministry undersecretary Guglielmo Picchi laid bare the infighting at the upper echelons of Italian politics as he took to Twitter and shared a post by the White House's National Security Council, adding: "I share the concerns, not to please our allies but because a deeper scrutiny is necessary on the #MoUwithChina."
The prime minister sided with his deputy and shunned the foreign ministry's advice, sources in Rome said.
"While it is a temporary setback to the foreign ministry, Italy is also set to enjoy greater access to economic benefits generated by the belt and road by showing friendliness earlier than others," a government source said.
The foreign ministry did not reply to a request for comment.
Ding Chun, director of the Centre for European Studies at Fudan University, said Italy's debt crisis had created an opening for Beijing to expand the belt and road plan into "the heart" of Western powers.
"Italy's participation is of huge significance to China at a time of [an] increasing cold war mentality among the US and its Western allies," he said. "Italy's debt-to-GDP ratio is [the second highest in the EU] only after Greece. Joining the belt and road would help to boost its economy."
Trieste, sitting by the Italian border with Slovenia, connects central and eastern Europe. Dubbed Italy's "town of science", it hosts many scientific research institutions, including those with a focus on theoretical physics, oceanography, geophysics, genetic engineering, biotechnology and renewable energy.
Italy's interest in China's global trade and infrastructure strategy predates the rise of the far right in national politics and has encompassed successive leaderships.
In an interview with China's state-run broadcaster CCTV in 2016, then prime minister Matteo Renzi confirmed Italy's intention to take part. A year later, his successor, Paolo Gentiloni, attended a belt and road summit in Beijing.
"Italian governments have always had a keen eye on the belt and road, as the attention with which the current administration follows developments is largely inherited from the previous governments," said Giovanni Andornino, a China expert based at the University of Torino in northern Italy.
"What is different now is that this government is much happier in having interaction with China, as opposed to being a driving force in the process of the EU-wide negotiation with China."
Wang Yiwei, director of the Centre for EU Studies at Renmin University of China, said Rome's defiance towards Washington and some of the European capitals stemmed from the Eurosceptic roots of its populist government.
"The current Italian government has always opposed the European Union, so they are less prejudiced against [China's initiative] than the traditional political parties in Europe," said Wang, who was a diplomat at the Chinese mission to the European Union from 2008 to 2011.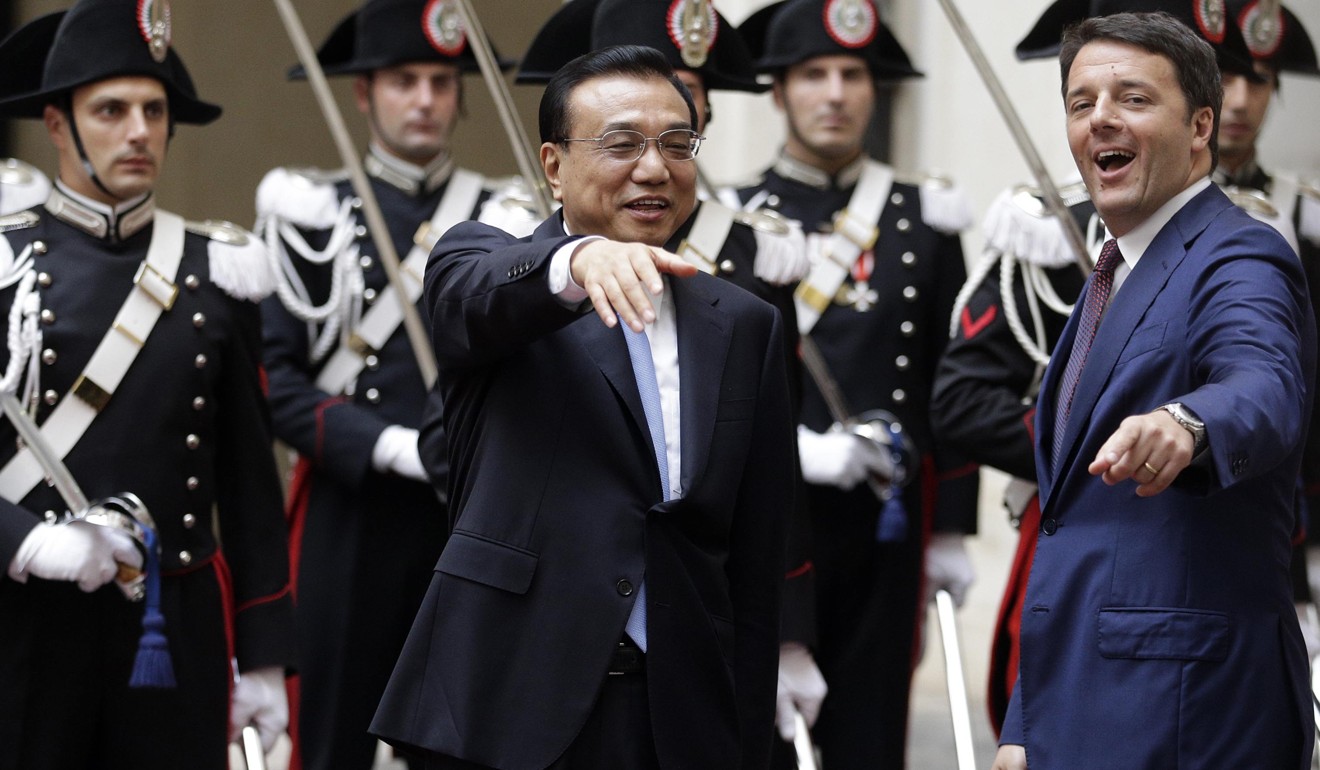 The European Union Chamber of Commerce in China said the question was whether Beijing could fulfil the aim of making the belt and road an open platform that adhered to international standards and market rules.
"Unfortunately, many projects under [the belt and road] have not been sustainable and, as such, the whole initiative is facing major challenges," Mats Harborn, the chamber's president, said.
"If Italy's support can lead to greater and more united European involvement that results in more sustainable projects and that helps China implement its commitment to transparency and to a level playing field, then this should be welcomed by European businesses," he said.
Italy is planning what sources described as a "holistic" agreement with Beijing. The understands that the memorandum of understanding to be signed between Xi and Conte will cover cooperation in the development of infrastructure, ports, energy, aviation and telecommunications.
The document, which was leaked by the Europe-based Euractiv news site on Friday, said China was seeking to cooperate in EU investment plans "by supporting synergies between the belt and road and priorities identified in the Investment Plan for Europe and Trans-European Networks".
Those networks have been described as the EU's countermeasures against the strategy, as EU leaders were concerned about China's influence in Eastern Europe.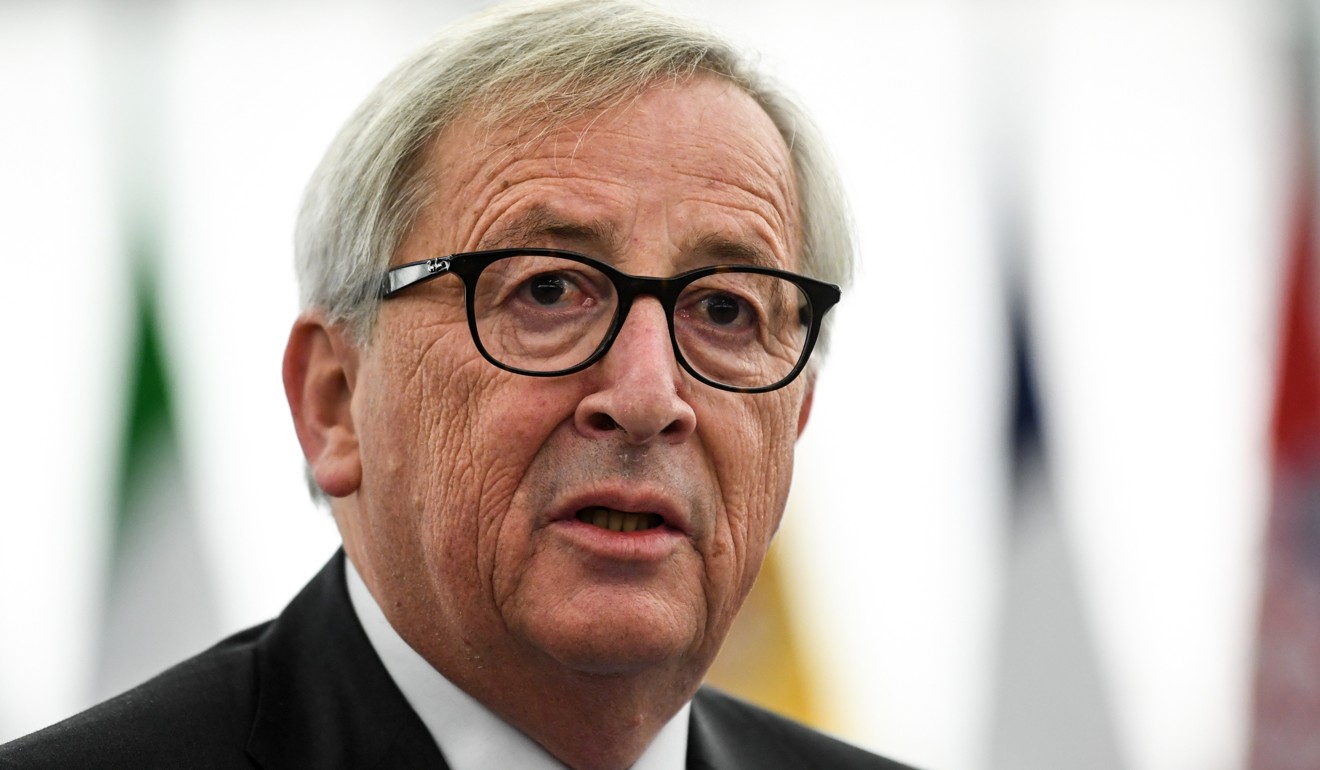 Two years ago, Jean-Claude Juncker, president of the European Commission, delivered a not-so-veiled message on the belt and road as he addressed an audience that included Chinese Premier Li Keqiang.
"Our message is that we can help you build it – but the rules must be the same for all," Juncker said. "We must ensure, there too, a level playing field."
Chinese Foreign Ministry spokesman Lu Kang said on Monday: "Italy is an important industrialised country and a developed economy. We welcome Italy's active participation in the Belt and Road Initiative."
He said a deal between Italy and China would "open up a broader space for mutually beneficial cooperation between the two sides and bring more benefits to the industrial and commercial sectors of the two countries and their people".