Taiwan can't resist historic trend towards unification, says head of Chinese cross-strait group
Zhang Zhijun, head of the semi-official Association for Relations Across the Taiwan Strait, says mainland's growing strength means it will achieve its goal
Any effort by Taiwan to resist the "historic trend" towards unification is doomed to failure since Beijing is in a much stronger position to realise its goals, the head of a semi-official Chinese body to handle relations with the island said on Wednesday.
Zhang Zhijun, the president of the Association for Relations Across the Taiwan Strait, told reporters at the annual legislative session in Beijing that reunification was inevitable as China becomes stronger.
"The Taiwan issue happened because of the degeneration of the Chinese nation," Zhang, the former director of the Taiwan Affairs Office of the State Council, said.
"The problem will be resolved as our country rejuvenates."
"We now have greater influence across the Taiwan Strait and we are more capable than ever of leading cross-strait relations in the right direction … and achieving the peaceful reunification of China," he added.
Zhang also pointed out that the mainland's economy is now the second biggest in the world – and is much bigger than Taiwan's.
He dismissed the argument that the "one country, two systems" model put forward by Beijing for reunification has failed in Hong Kong, claiming that it was just a trick by pro-independence forces in Taiwan to obstruct the development of cross-strait ties.
"Separatist forces in Taiwan are deeply worried as cross-strait relations grow by the day," he said adding that these forces were criticising Hong Kong to spread fear in Taiwan.
He insisted that "one country, two systems" had succeeded in Hong Kong, which had experienced robust growth in recent years.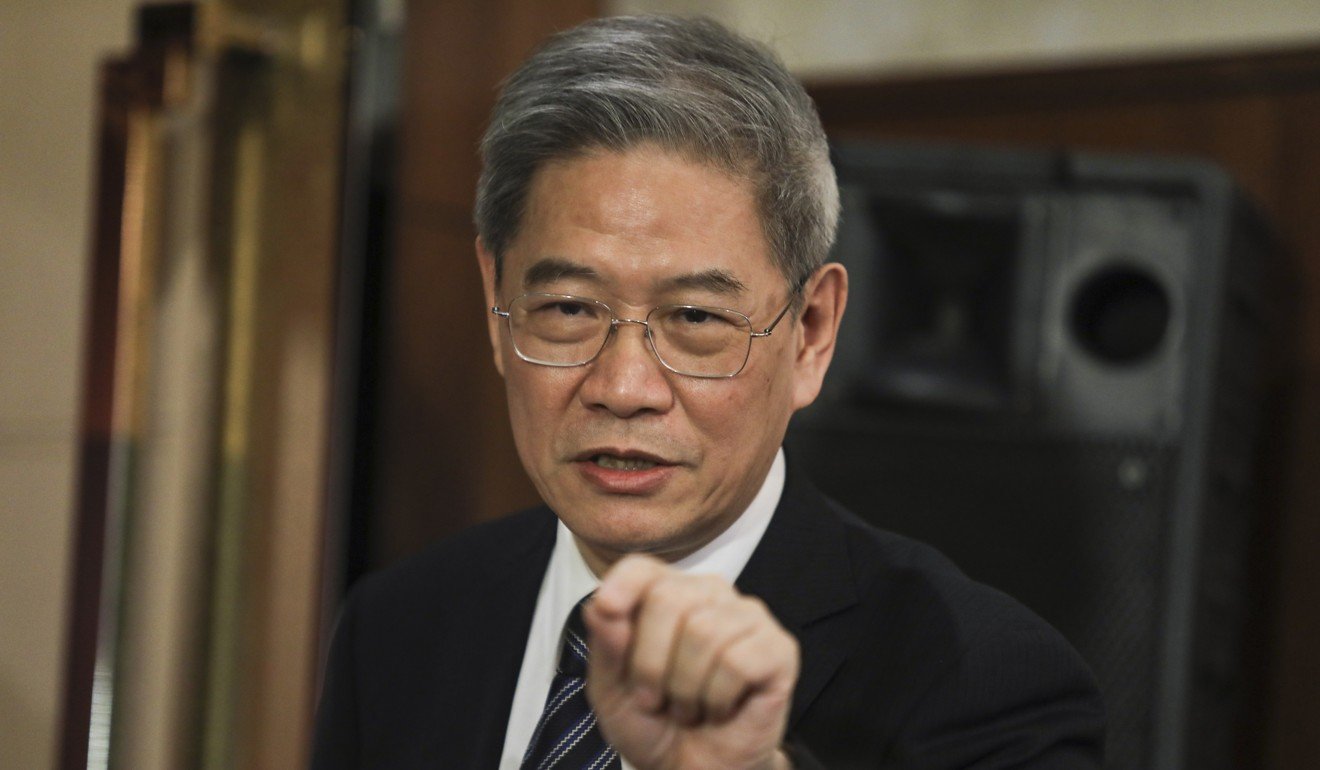 He also argued that it would have a bright future under the Greater Bay Area scheme, which aims to turn Hong Kong and Macau and nine neighbouring Guangdong cities into a world-class financial and technology hub.
Nevertheless, Zhang said Beijing was willing to talk about a Taiwanese model of "one country, two systems".
Beijing regards Taiwan as breakaway province that must eventually be reunited with the mainland, by force if necessary, and views any pro-independence activity as contrary to China's core national interests.
Cross-strait ties nosedived in 2016 after Tsai Ing-wen of the independence-leaning Democratic Progressive Party was elected president.
Tsai has refused to acknowledge the "one-China" principle – which holds that the mainland and Taiwan are part of one sovereign nation without defining what that means in practice – as the basis for reunification negotiations.
In a speech in January, Chinese President Xi Jinping said that unification with Taiwan was a key part of China's "national rejuvenation" and the political divide must be resolved.
On Monday, Taiwan's national security agency said the island must stand up to Beijing's increasing pressure.
The agency said Taipei should provide more incentives for Taiwanese businesses who have moved to the mainland to come home, do more to counter Beijing's disinformation campaigns and strengthen its defences.