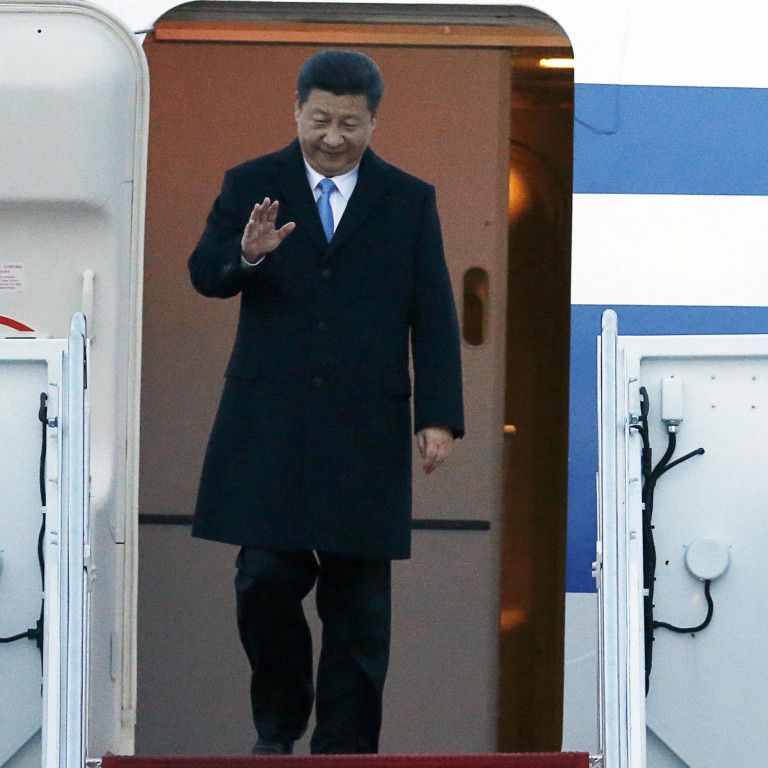 Chinese President Xi Jinping heads for Europe amid unease over Italian belt and road deal
Italy's willingness to join initiative leads to disquiet among neighbours, as France urges 'coordinated approach' to Beijing's US$1 trillion project
Chinese President Xi Jinping will visit Italy, the principality of Monaco and France this week, the foreign ministry said on Monday, with the Italian government expected to join China's global trade infrastructure programme despite reservations in other European countries.
Xi will pay state visits from March 21 to March 26, foreign ministry spokesman Lu Kang said, without providing further details of the president's itinerary.
Xi's tour came as European powers worked to strike a balance between concerns about Chinese influence with a desire for further investment. China last week promised greater cooperation on "Belt and Road Initiative" ventures with United States and European firms, an attempt to counter growing criticism that the initiative aimed to project China's influence on host countries.
An Italian official said last week that Rome would sign a non-binding memorandum of understanding with Beijing to officially support the US$1 trillion initiative, also known as the New Silk Road.
Beijing has financed infrastructure, maritime, rail and road projects across Asia, Africa and Europe, but critics said that it mainly benefited Chinese firms while setting up a "debt trap" for more financially vulnerable countries.
Italy's willingness to consider doing business with China is fuelling concerns in the US and European Union and allowing Chinese interests into sectors such as telecoms and ports.
Following Italy's announcement, French President Emmanuel Macron said last week that EU countries should have a "coordinated approach" to China.
"It's a good thing that China is taking part in the development of many countries, but I believe in the spirit of equality, reciprocity. The spirit of equality means respecting the sovereignty of nations," Macron said.
France has said it will impose additional checks on equipment makers, including embattled Chinese tech giant Huawei Technologies.