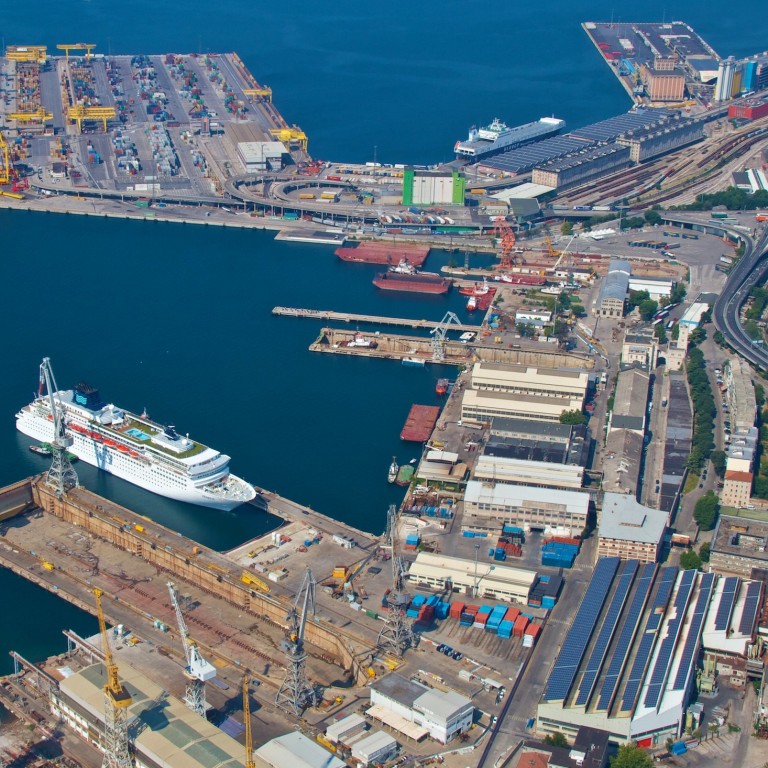 Italy may be ready to open up four ports to Chinese investment under 'Belt and Road Initiative'
Prime Minister Conte seeks to assure Italians national security will be safe after deals
Chinese President Xi Jinping expected in port city of Palermo as part of state visit
Four ports in Italy may be in line for Chinese investment under China's "Belt and Road Initiative", despite security concerns within Italy and the European Union,according to diplomatic sources.
A deal on the ports is expected to be on the agenda when Chinese President Xi Jinping heads to Rome this week for talks with Italian Prime Minister Giuseppe Conte.
The northwestern city of Genoa, Italy's biggest seaport, said it would sign cooperation agreements with China, while in the south the Sicilian port of Palermo – which Xi is expected to visit this weekend – is the focus of Rome's efforts to attract Chinese shipping operators. Two ports in the northern Adriatic Sea, Trieste and Ravenna, might also be part of Italy's memorandum of understanding with Xi as part of a plan to compete with major European ports, the sources said.
The Italian government has said that allowing Chinese state companies to manage or hold stakes in Italian ports would be key to expanding exports.
But the EU, the United States and some members of the Italian government are concerned that such investment could be a "Trojan horse" for penetrating Italy's economy.
Last week, the European Commission labelled Beijing a "systemic rival" and called on EU leaders to back its proposals to limit the presence of Chinese state-owned businesses in Europe.
Conte has said his government will not ignore European frameworks and principles on commercial transparency and national security.
On Tuesday he said the commercial and economic deals he would seal with China had no implications for Italy's geopolitical position.
Conte told parliament that a memorandum of understanding to be signed with Xi hooking Italy up to the belt and road programme "does not remotely put into doubt our euro-Atlantic alliance".
The United States has warned Italy against signing the MOU on what it calls a Chinese "vanity project", but Conte left no doubt that the deal would go ahead.
The MOU "is fully in line with the strategy of the EU and in fact it promotes it as no other member state has done so far in its dealings with Beijing," he said.
Conte has maintained that joining belt and road – Beijing's initiative to link economies into a China-centred trading network, is essential for his country.
"The collaboration with China in the field of connectivity opens up great opportunities for the Italian system [as the] historic terminal of the ancient Silk Road," Conte said earlier this month.
"Our ports – I am thinking in particular of those of Genoa and Trieste – can apply for the role of terminals in Europe for the New Silk Road," he said, referring to the belt and road.
China has gained footholds in major ports around the world in recent years.
In Europe alone, Chinese state-owned Cosco Shipping Ports started operating a container port at Piraeus in Greece in 2008. Chinese companies have since expanded into Europe's three biggest ports, taking a 35 per cent stake in Euromax in Rotterdam and a 20 per cent stake in Antwerp in Belgium; and planning to build a terminal in Hamburg.
While China has not spoken officially about any agreement, the Italian government has already approved a deal between Genoa's port authority and shipping firm China Communications Construction Company (CCCC).
"We are working to establish a company in partnership with CCCC, which will help us in the procurement phases of some major works related to the port of Genoa," Paolo Emilio Signorini, president of the Port System Authority of the western Ligurian Sea, which controls the port of Genoa, told Italian media last week.
"We will reach a cooperation agreement with CCCC, to take advantage of its experience in preparing for tenders in relation to the awarding of major works."
Signorini said the Chinese group "will not do any construction directly", adding: "The last word is up to the government."
While Genoa is a long-established port, Trieste has the most potential for China, according to Italian government sources.
Trieste is strategically important for Beijing because it would connect the Mediterranean to landlocked countries such as Austria, Hungary, the Czech Republic, Slovakia and Serbia, all of which are markets that China hopes to reach with the belt and road programme.
"Trieste has a great opportunity to become one of the most important terminals, perhaps the most important in Europe of the Silk Road," Michele Geraci, Italian undersecretary of economic development and major advocate of Italian involvement in the belt and road, said after a visit to Trieste in February. "The port … must be open to Chinese investments."
Zeno D'Agostino, president of the Trieste port authority, also rejected claims in Italian media that Trieste was being "sold" to China.
"The Chinese are simply interested in container traffic because they understand that Trieste is a privileged gateway to Europe," D'Agostino said.
He added that China Merchants, a state-owned company terminal manager based in Hong Kong, had been in talks to set up a joint venture for a terminal at Trieste.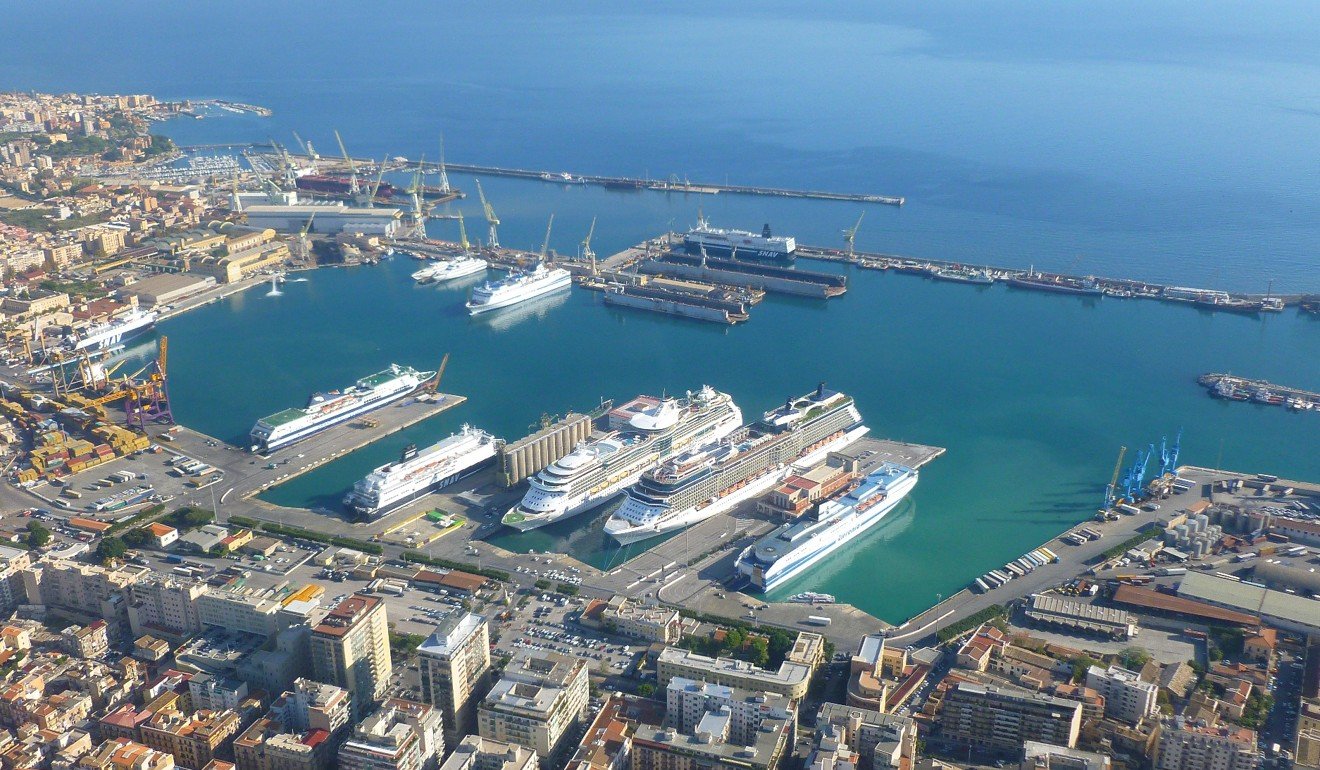 But the proposal is opposed by some. The governor of Veneto, the region next to Trieste and which administers Venice, dismissed the Italian-Chinese deal as "a new form of colonisation".
"The Chinese have already invaded Africa and are now preparing to do so also with Europe, with our ports," Luca Zaia said. "Port security is a significant challenge."
Lucrezia Poggetti, a specialist in Italy-China relations at the Berlin-based Mercator Institute for China Studies, called for caution about Chinese investments in Italy.
"While Italy shouldn't fend off Chinese investment in ports a priori, it should ensure that national security is safeguarded, and coordinate closely with the EU and Nato, whose security interest might also be affected by Chinese activities in Italian ports," Poggetti said.
"China's global ports acquisitions could serve, beyond commercial interests, China's military purposes. China could develop commercial ports into facilities serving its strategic goals.
"While this might not be the reality for European ports in the short term, this is something to consider in longer-term assessments of China's presence in Italian ports."
Additional reporting by Reuters
This article appeared in the South China Morning Post print edition as: Xi expected to sign deal on Italian ports Xi expected to sign deal on Italian ports during visit