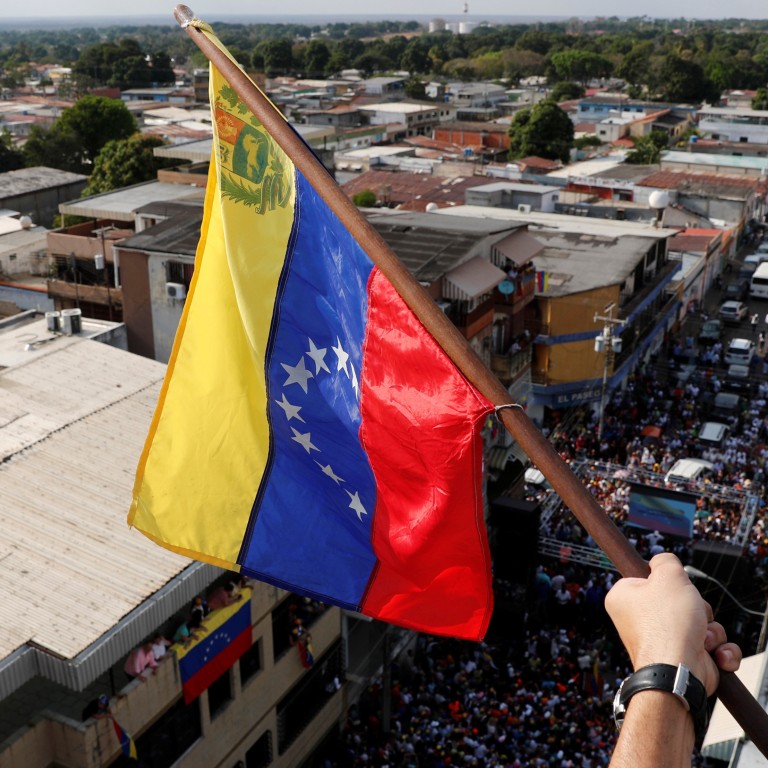 Why China missed out on hosting the Inter-American Development Bank meeting in Chengdu
China is said to have refused a visa for the new Venezuelan representative, who is backed by opposition leader Juan Guaido
Beijing is treading carefully because it has a huge stake in the Latin American country, analyst says
China's economic interests in Venezuela made it impossible to accept a representative from the opposition Juan Guaido camp – even if it meant not hosting the Inter-American Development Bank's annual meeting, a Chinese analyst says.
The IDB said on Friday it had
cancelled the meeting
that was to be held in the southwestern city of Chengdu, Sichuan province next week.
It did not give a reason for the move, but US Vice-President Mike Pence said Beijing had refused to grant a visa to the Venezuelan representative designated by opposition leader Juan Guaido.
The Washington-based IDB is the biggest lender to Latin America. It voted last week to give the Venezuelan board seat that was held by a representative of President Nicolas Maduro to Harvard economist Ricardo Hausmann, who is backed by Guaido.
On Saturday, Chinese foreign ministry spokesman Geng Shuang said the proposed change of the Venezuelan representative "damaged the atmosphere" of the meeting and "disturbed preparations", according to Reuters. He added that Guaido lacked legitimacy and that Beijing "had difficulty allowing" his representative to attend.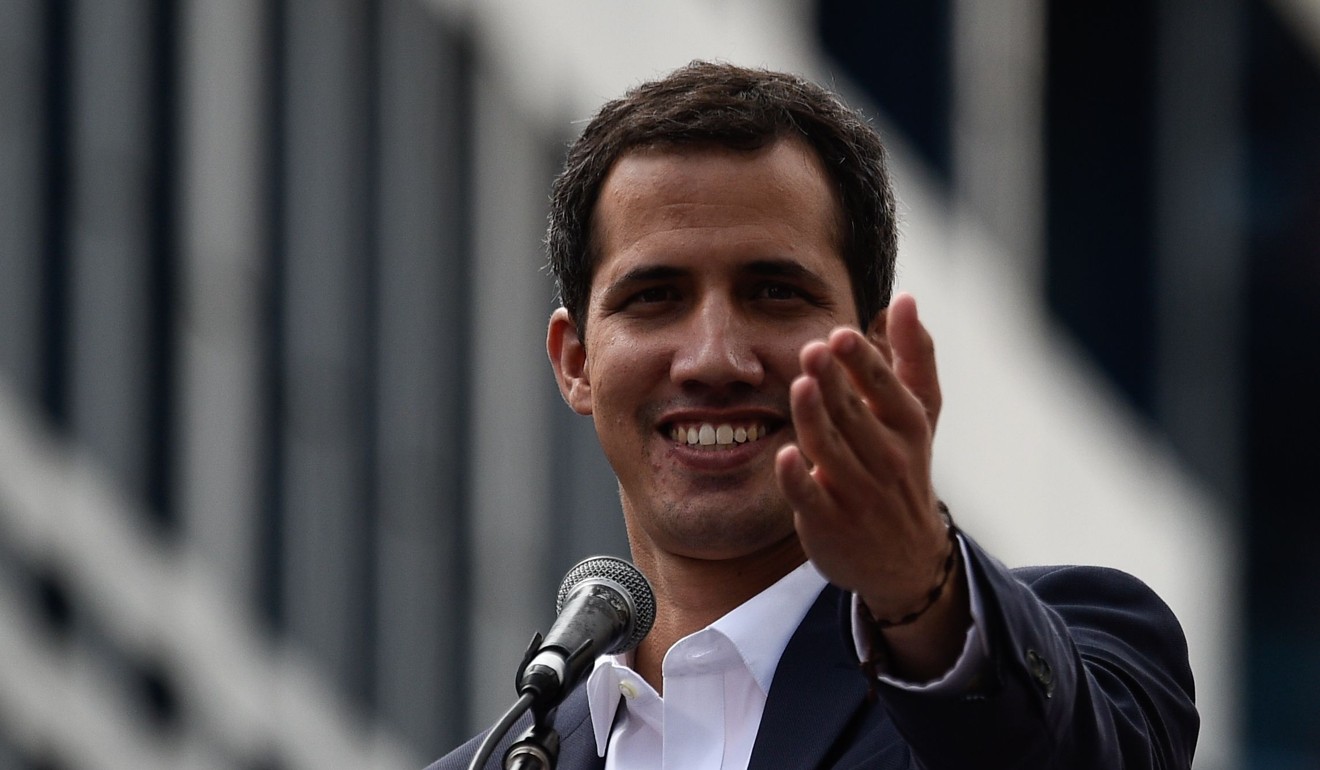 Zhang Sengen, a researcher at the Institute of Latin American Studies, Chinese Academy of Social Sciences, said China would be careful in how it handled the situation with Maduro and Guaido because it had a huge stake in the Latin American country, and it would not change its stance until the crisis in Venezuela was over.
"China has built up great material, economic and political interests in Venezuela over the years because this country is seen as a key partner in Latin America," he said.
Since the Venezuela political crisis broke out in January, over 65 countries, including the United States and Britain, have supported Guaido, while about 50, including China and Russia, as well as the United Nations, still recognise Maduro as president.
China had proposed trying to "depoliticise" the meeting by not inviting representatives from either camp, Reuters reported, citing sources familiar with the situation. But a senior official in US President Donald Trump's administration told the news agency that Washington and its regional allies would "pull quorum" from the meeting if Hausmann was excluded.
This year's IDB annual meeting was to be held from March 26 to 31 in Chengdu to mark the 10th anniversary of China joining the organisation.
It would have been the first time the IDB – whose biggest member country is the US – had held the event in China, which has become a major player in Latin America, pouring more than US$50 billion into Venezuela in oil-for-loans agreements over the past decade.
As its biggest oil importer, China buys 240,000 barrels of oil per day from Venezuela, which has the world's richest oil reserves.
In Chengdu, organisers had lined up other events ahead of the meeting, hoping it could bring opportunities to boost the city's financial services sector.
"The Chengdu meeting would have been a great opportunity for China to readjust the trilateral relationship with the US and Latin America," Zhang said. "It's a great pity it was cancelled."
This article appeared in the South China Morning Post print edition as: Chin a ' s la tin ameri can d ilemma