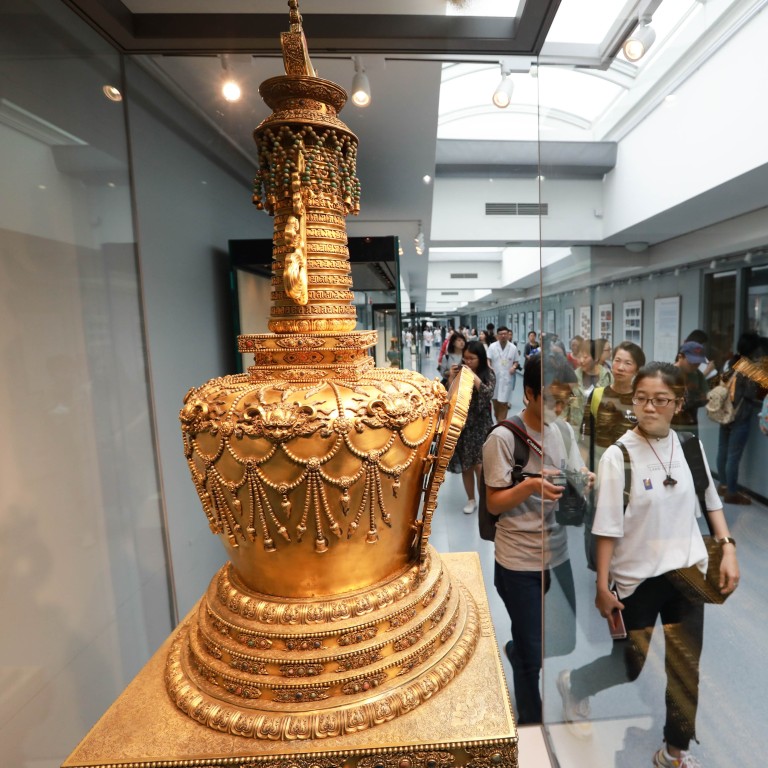 Italy agrees to return nearly 800 Chinese cultural relics in goodwill gesture during Xi Jinping visit
It comes as Italy and China seek to strengthen relations, and after Italy becomes first Western European nation to join China's belt and road plan
Artefacts had been 'illegally exported' and include a Majiayao red clay pot and Song dynasty porcelain
Italy has agreed to return nearly 800 cultural relics to China, a goodwill gesture during President Xi Jinping's high-profile trip to Rome that saw the country become the
first Western European nation
to join Beijing's controversial "Belt and Road Initiative".
The agreement to hand over 796 Chinese relics that had been "illegally exported" to Italy from China – including a Majiayao red clay pot and Song dynasty porcelain – was signed by Italy's Minister of Cultural Heritage and Activities Alberto Bonisoli and his Chinese counterpart Luo Shugang on Friday. Bonisoli and Luo also discussed deepening bilateral cultural cooperation and fighting the illicit relic trade.
"We are proud to be able to return these pieces to our friends, as they are representative of the heritage and identity of the Chinese people," Bonisoli said, according to a statement from the Italian Ministry of Cultural Heritage and Activities.
The return of the relics to China was ordered by the Court of Milan in November after a complex legal case over ownership of the pieces, the ministry said.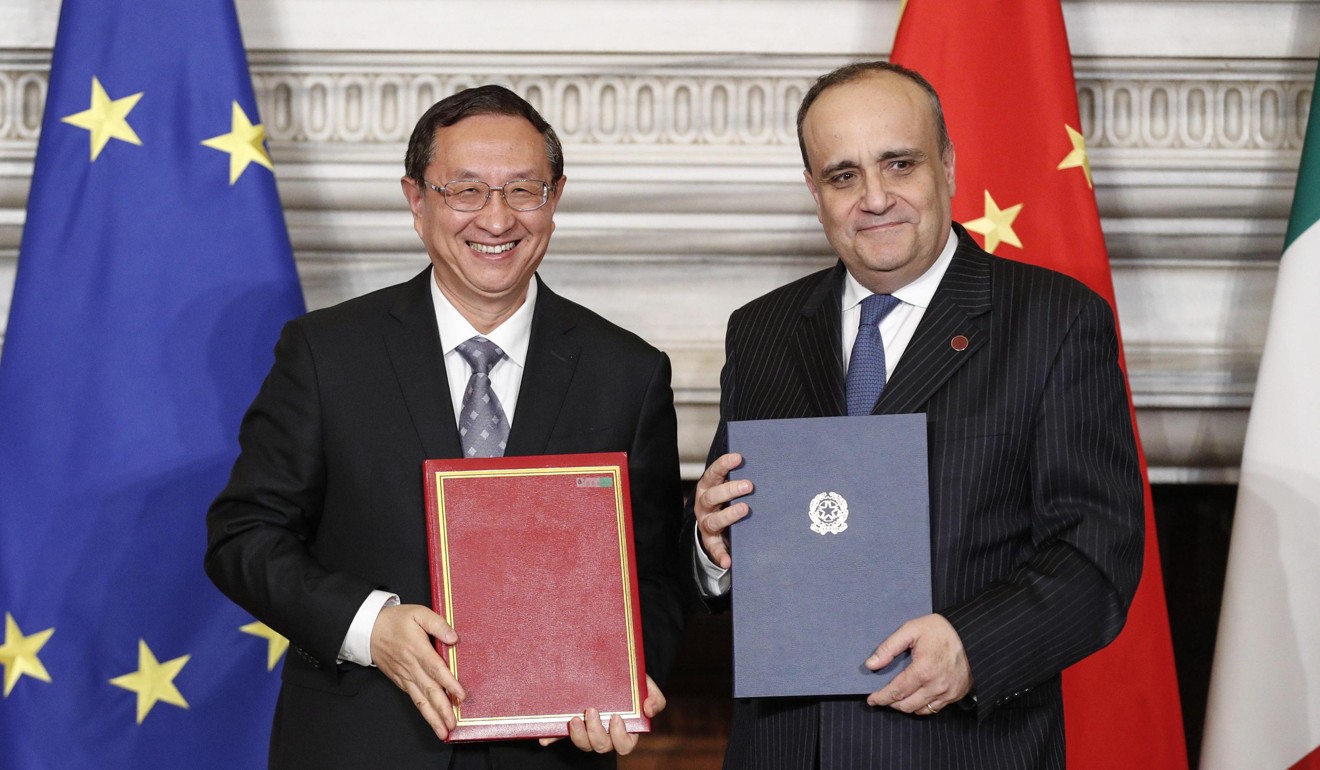 Beijing has long sought the repatriation of stolen or smuggled Chinese cultural artefacts held abroad, launching high-profile campaigns in recent years to do so.
The latest move, hailed by Chinese media as the largest return of Chinese relics in two decades, came as the two countries signed 29 agreements during Xi's state visit, notably including a memorandum of understanding for cooperation on the belt and road plan.
European countries have raised doubts about the infrastructure programme for its potential to create "debt traps" and the role of Chinese investments in the region, prompting the European Union to push for changes to its China policy.
Brussels last week labelled China a "systemic rival" and French President Emmanuel Macron said on Friday that the "period of European naivety [on China] is over".
But Italy sidestepped the concerns of its neighbours – as well as Washington's warning that lending legitimacy to the belt and road "infrastructure vanity project" could hurt Rome's reputation – with its officials focusing on deepening economic and other ties with Beijing.
Along with deals on satellites, e-commerce, agriculture, beef and pork imports, banking, innovation and science, as well as cultural cooperation, the agreement to hand over lost Chinese relics was another sweetener aimed at strengthening Italy-China ties.
Bonisoli said he hoped the National Museum of China in Beijing – which currently has an exhibit on the lost Chinese artefacts in overseas museums and private collections – would hold a special exhibition for the returned relics, according to state news agency Xinhua.
The loss of Chinese cultural goods has been seen as a reminder in China of its "century of humiliation", with the government estimating over 10 million historical items were taken by foreigners – by force or by stealth – between 1840 and 1949.
Wu Hao, director of social and cultural affairs at China's State Bureau of Cultural Relics, said the products "returning home" from Italy spanned 5,000 years, from the Neolithic Age to the Ming and Qing dynasties, according to Xinhua. He added that the highly valuable relics remained relatively intact.
This article appeared in the South China Morning Post print edition as: Italy to return haul of Chinese Relics