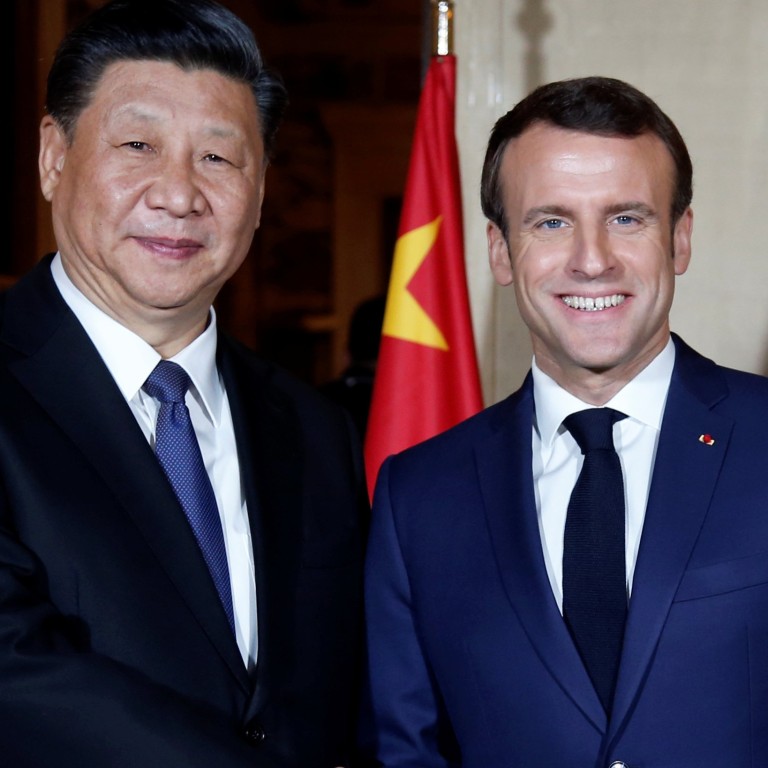 Growing European doubts over China loom large over President Xi Jinping's visit to France
French President Emmanuel Macron has warned that the 'time of European naivety' over Beijing is at end
China's success in getting Italy to join its Belt and Road Initiative has fuelled calls for the EU to take a firmer stance
China's efforts to convince Western European nations to sign up for its Belt and Road Initiative are likely to face a major challenge in France as doubts about relations with Beijing intensify.
On Saturday, President Xi Jinping's visit to Europe saw a major success after Italy became the first G7 nation to sign up for the transcontinental infrastructure project despite opposition from the United States and Brussels.
But that decision has also prompted European nations to push for a more cohesive policy towards Beijing amid growing concern about its influence.
Moritz Pieper, a lecturer on international relations at the University of Salford in Britain, said Italy's decision had caused alarm in Europe.
"Calls for a coherent industrial policy on an EU level have increased in reaction to China's growing outward direct investment in Europe, and will be at the heart of the EU-China summit due to take place on April 9," Pieper said.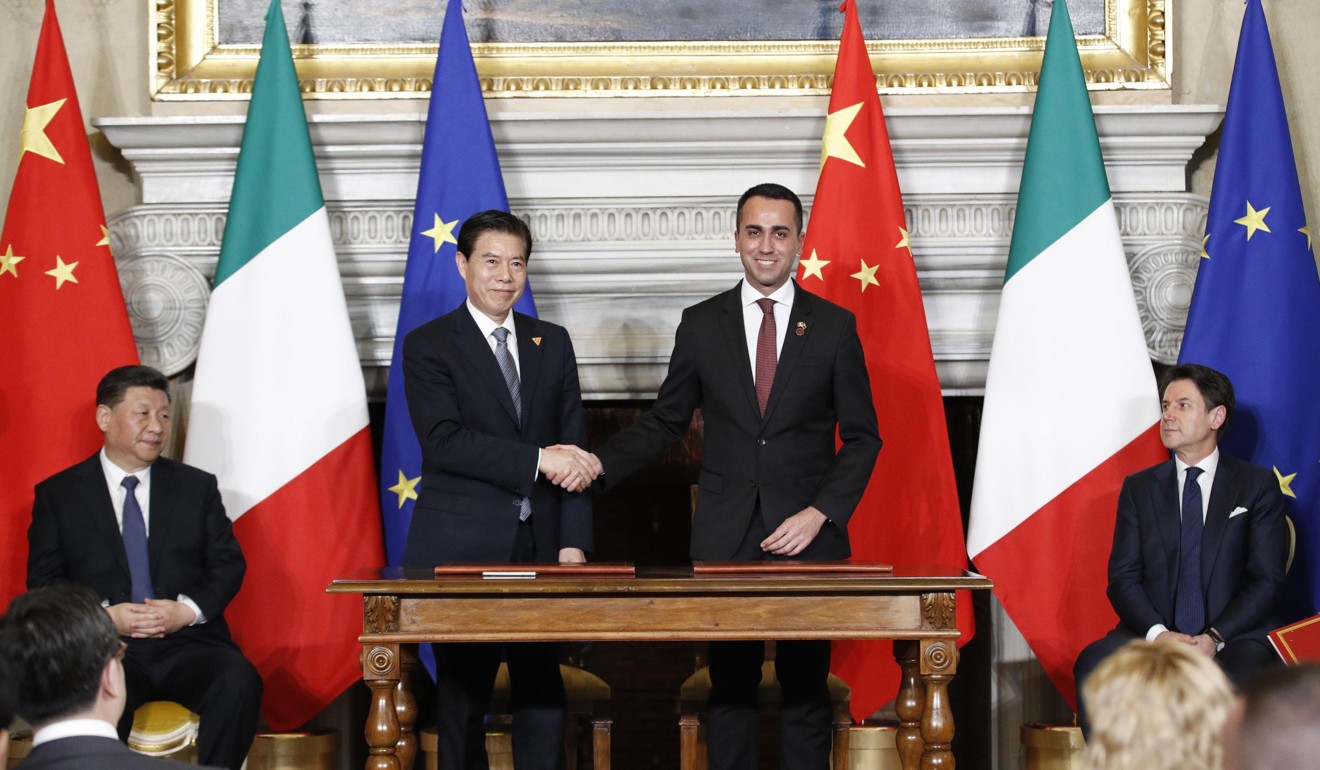 "China's outreach towards Western Balkan countries in the '16+1' format [a body that includes both EU and non-EU nations] has already been read as an attempt to divide European countries, at a time when the EU is in search of a coherent approach towards the BRI," he added.
That hawkish discourse is likely to shape the summit between China and France on Monday.
While Xi is likely to use his visit to seek to allay concerns about Chinese investment in Europe, his French counterpart Emmanuel Macron is expected to put pressure on China over alleged unfair trade practices and concerns about the debts associated with the belt and road, which some critics fear could trap poorer nations with debts they cannot repay.
James Floyd Downes, a lecturer in comparative politics at the Chinese University of Hong Kong, said: "In contrast to Italy, France is likely to remain 'hawkish' on its China stance. This is primarily because France is one of the leading members of the EU and is unlikely to sign a separate economic agreement when there currently exists the EU-China 2020 Strategic Agenda for Cooperation."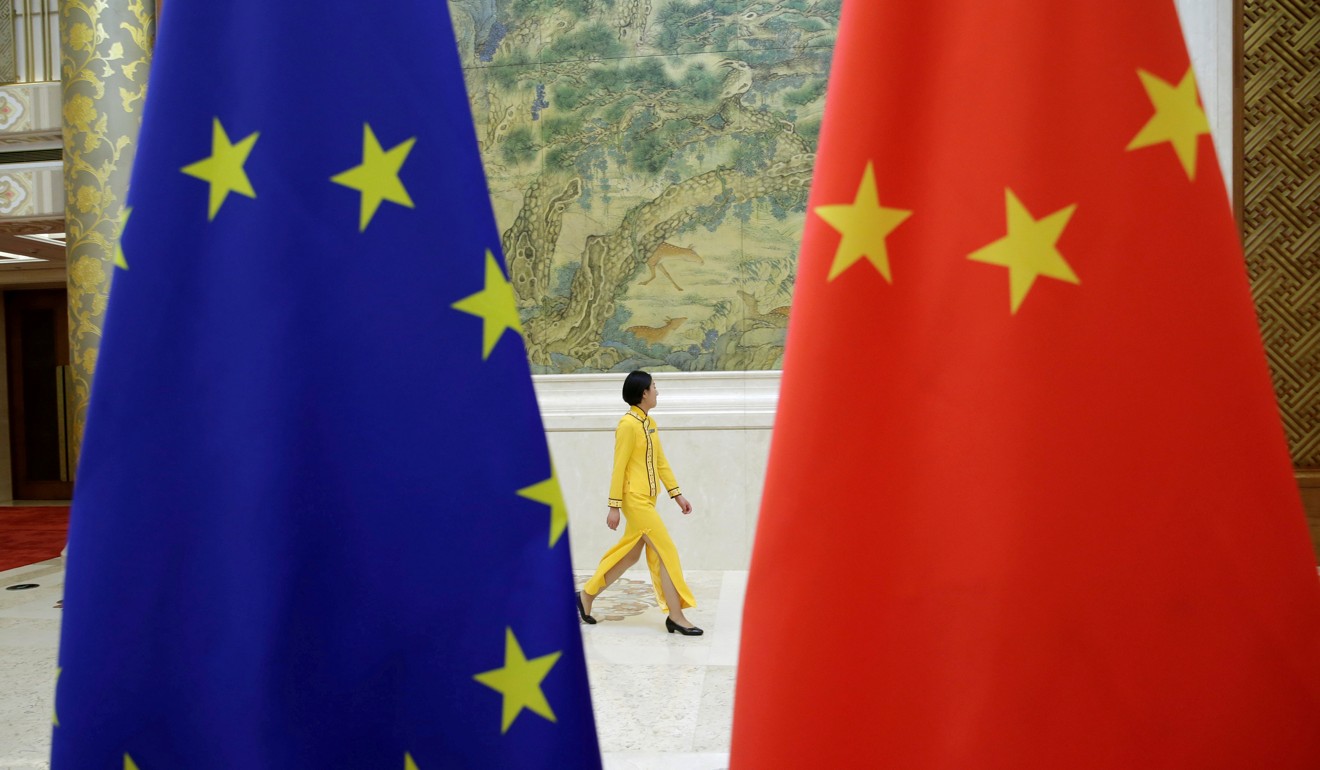 "[Meanwhile] Xi is most likely seeking to achieve a more positive vision of China, arguably through easing the suspicion of Chinese investment ahead of the EU-China summit. But this positive public relations game is unlikely to work with President Macron, whose position will likely remain lukewarm towards China," Downes added.
Agatha Kratz, associate director at Rhodium Group, a research firm specialising in China, said: "France's positioning on BRI, much like Germany, has been a tougher one: acknowledging the initiative, but refusing to endorse it as is, and rather, demanding that it adopt higher standards in its deployment. I do not expect this position to change in the near term."
On Friday, Macron warned that the "time of European naivety" towards China was over and called for a more coherent EU approach and stricter rules on Chinese investments in Europe.
"For many years we had an uncoordinated approach, and China took advantage of our divisions," he said.
Macron's call was backed up by Germany, with Foreign Minister Heiko Maas saying: "In a world with giants like China … we can only survive if we are united as the EU. And if some countries believe that they can do clever business with the Chinese, then they will be surprised when they wake up and find themselves dependent," Maas told the Welt am Sonntag newspaper.
EU budget commissioner Günther Oettinger went a step further, suggesting that the EU should have the right to veto future Chinese deals.
"An European veto right, or a requirement of European consent – exercised by the Commission – could be worth considering," Oettinger told the Funke newspaper group on Sunday.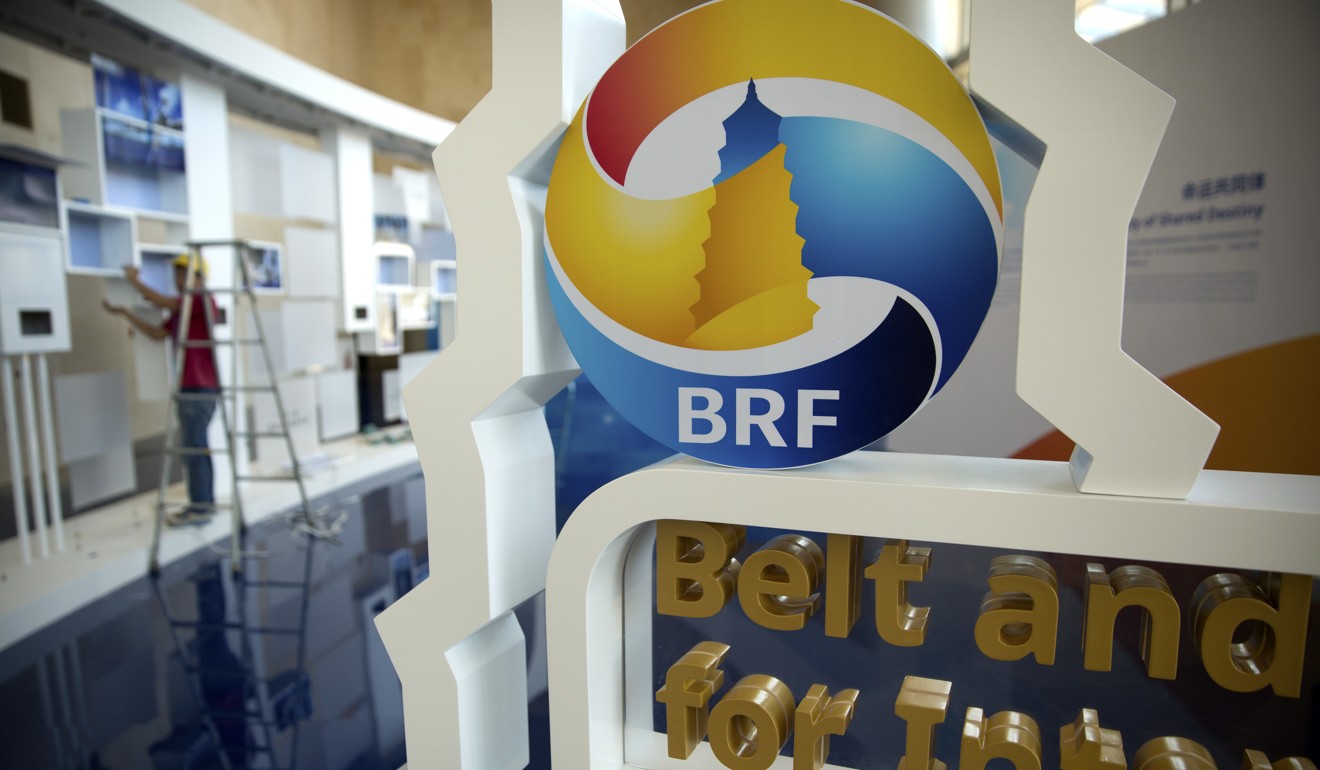 "Infrastructure of strategic importance like power networks, rapid rail lines or harbours are no longer in European but in Chinese hands," he warned.
Brussels fears that if more states join the belt and road, it would diminish the EU's own influence.
"We have seen that a strategy by China may be increasingly to bypass the EU's key institutions and therefore deal with individual EU member states in the future," Downes said.
"The implications of this could mean China is going after 'smaller' EU member states such as Hungary and Poland in the future."
But Zhang Baohui, director of the Centre for Asian Pacific Studies at Lingnan University in Hong Kong, said the upcoming summit would be a platform for enhancing China-EU understanding.
Macron is reported to have invited German Chancellor Angela Merkel and European Commission President Jean-Claude Juncker to a meeting on Tuesday.
"Xi will discuss global governance issues and multilateralism with Macron, Merkel and Juncker … the meeting would highlight the synergy effect of China-EU cooperation," Zhang said.
"It is important not to forget that both Macron and Merkel have major differences with [Donald] Trump on global governance and rules of international relations," he said.
This article appeared in the South China Morning Post print edition as: Xi's belt and road a 'tough sell' in France