Xi Jinping urges France to help build trust with China ahead of meeting with Germany and EU
Chinese president tells French counterpart Emmanuel Macron that relationship should not be based on zero-sum competition
German Chancellor Angela Merkel and EU Commission President Jean-Claude Juncker will meet Chinese leader in Paris as France pushes for more coordinated European response to China
China's President Xi Jinping has sought to reassure France that their relationship should not be built on zero-sum competition ahead of a meeting with the German leader and head of the European Commission on Tuesday.
In a meeting with his French counterpart Emmanuel Macron on Monday, Xi said the two countries should build their relationship on "mutual trust, practical cooperation and friendly sentiments", according to China's state news agency Xinhua.
Macron will host German Chancellor Angela Merkel and European Commission President Jean-Claude Juncker in Paris on Tuesday, for a four-way meeting with Xi to discuss trade, climate change and Europe-China relations, as France pushes for a more coordinated EU approach to China.
In response to Xi's comments Macron called for a "strong Europe-China partnership", adding that this must be based on "strong multilateralism" and "fair and balanced" trade, France 24 reported.
He also indicated his willingness to improve ties between his country's advanced technological innovation plan Industry of the Future with Beijing's "Made in China 2025" project, according to Xinhua.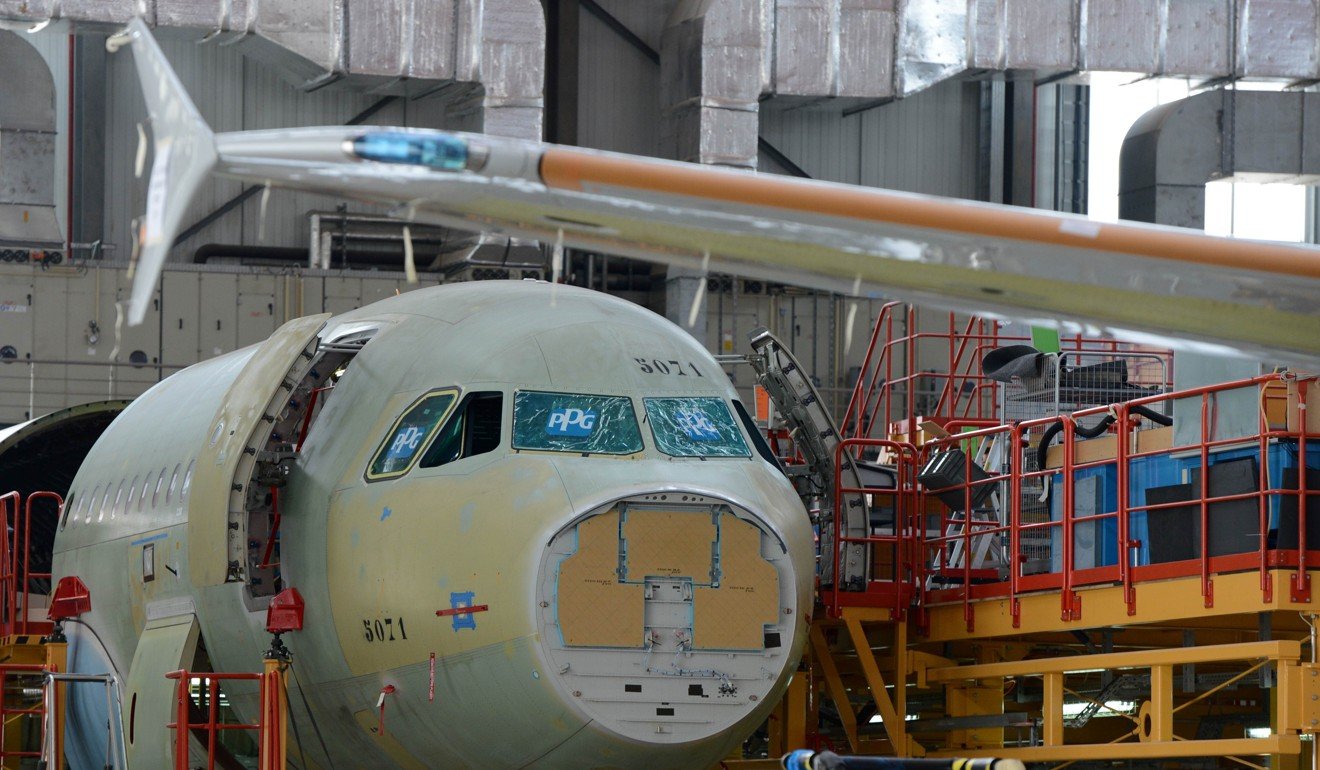 The Chinese government has recently sought to play down the Made in China 2025 plan amid the ongoing trade war with the United States after the blueprint for technology supremacy increased concerns in Washington and Europe, and for the first time in three years direct references to the project were
omitted from Premier Li Keqiang's annual work report
.
The Chinese president said that the two sides should respect and accommodate each other's core interests and major concerns and seek common ground.
Xi continued that major countries should continue to explore ways to get along with each other based on "independence, mutual understanding, foresight, mutual benefit and win-win outcomes".
Xi also said China "needs a united and prosperous Europe" and urged it to adopt "a coherent strategy" in its dealings with his country, France 24 reported.
Xi dismissed the notion of zero-sum competition between China and France during his initial meeting with Macron in Nice on Sunday. "The history of Franco-Chinese cooperation has demonstrated that the two sides [we] are not in a relationship of zero-sum competition."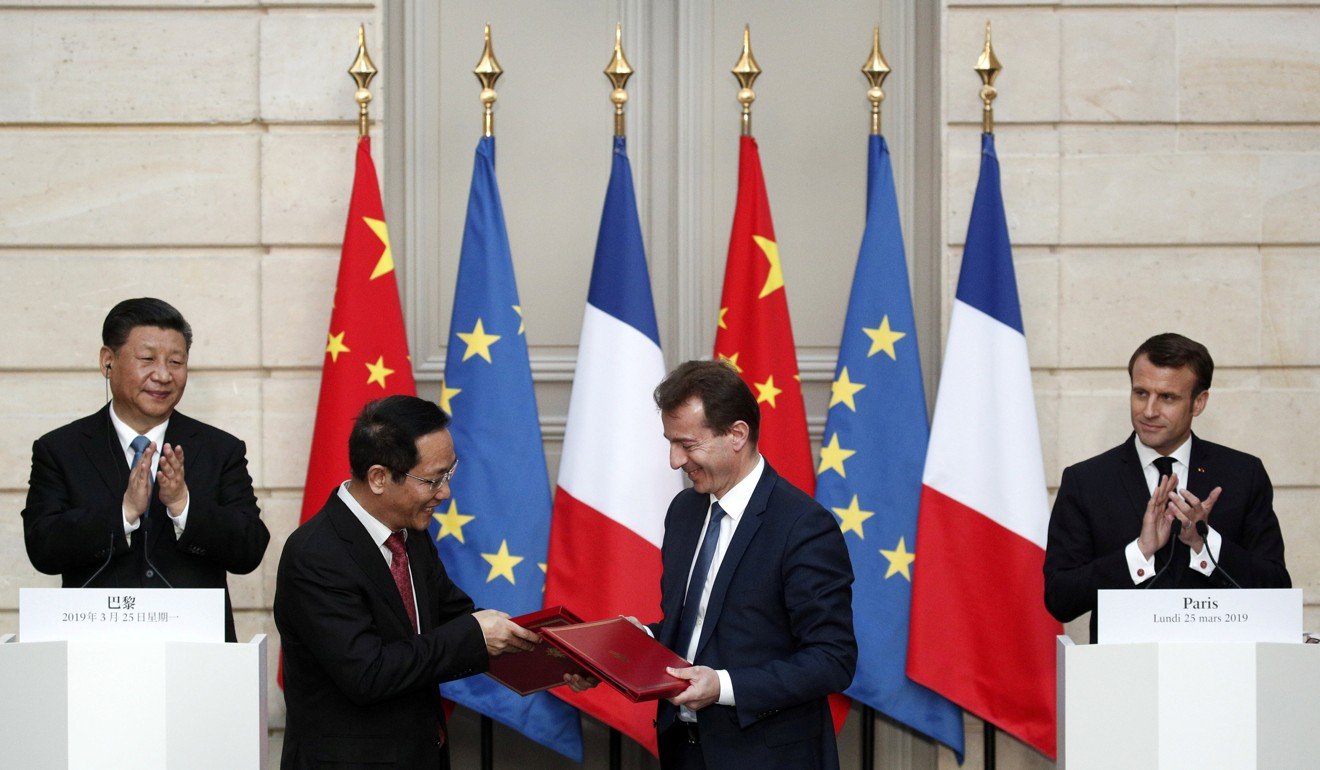 Meanwhile, Macron was quoted by China's Global Times newspaper as saying that "China and France are not strategic rivals in Africa. The two countries could be long-term partners for security, education and infrastructure there".
On Monday China and France signed 15 business contracts, including a €30 billion (US$34 billion) deal for China to buy Airbus planes.
The Chinese leader also expressed the hope that the two sides would speed up the negotiations on a China-EU investment treaty and launch a joint study on the workability of a China-EU free trade agreement as soon as possible.
He also urged the two sides to deepen cooperation in fields such as nuclear energy, aviation, aerospace and other traditional sectors, and expedite cooperation in emerging areas including scientific and technological innovation, agriculture, finance and elderly care.
Although Macron has previously said that the "time of European naivety towards China is over" amid growing scepticism over the Belt and Road Initiative, Xinhua said that on Monday he had expressed a willingness to increase cooperation on connecting to the network.
Meanwhile, Xi also promised that China would continue to improve market access for foreign companies, strengthen intellectual property protections and continue to open up the economy.
"We welcome more French businesses investing in China, and in the meantime, we hope the French side offers fair, open and non-discriminatory treatment for Chinese businesses to invest in France," the Chinese president said.
This article appeared in the South China Morning Post print edition as: France and China can have win-win relationship, Xi tells Macron