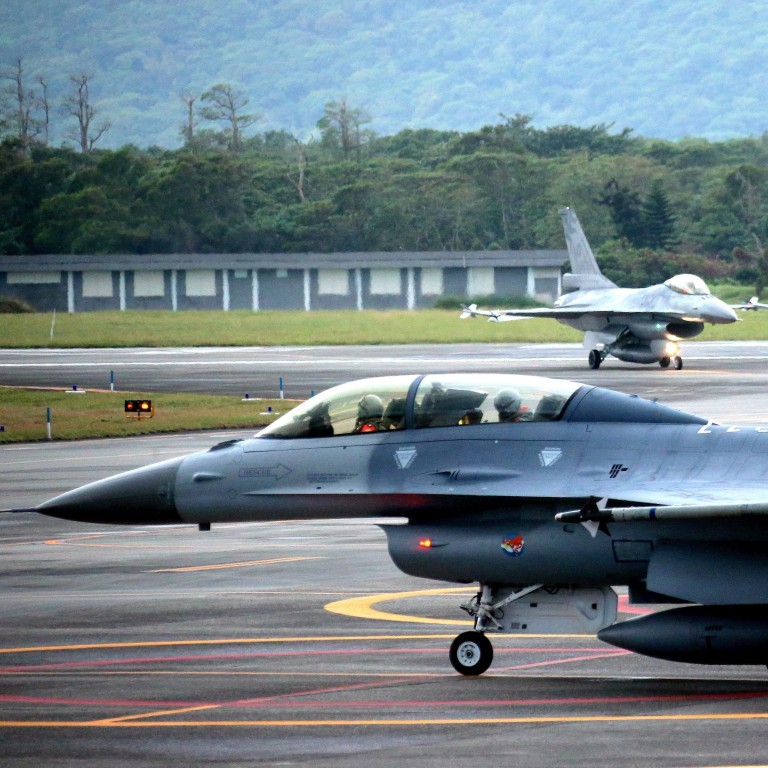 US playing a dangerous game by supporting Taiwan, China's defence ministry says
Beijing will take all necessary measures to protect against those who promote independence for island it claims as its sovereign territory, spokesman says
Strong words come after US sends warships through Taiwan Strait, pledges more military support for Taipei
Beijing on Thursday warned that it would be "very dangerous" for Washington to continue its support for Taiwan and that it would "take all necessary measures" against "external forces" and parties in the self-ruled island that promote its independence.
The comments were made at a press conference by defence ministry spokesman Wu Qian who said that Beijing was also firmly opposed to the US selling arms and having military contact with Taiwan, and that political reunification across the Taiwan Strait was inevitable.
The warning comes amid rising tensions between Beijing and Washington over Taiwan. Even as the two countries near a deal on trade, Washington has become increasingly active in challenging Beijing on the geopolitical front, with the Taiwan issue being one of Beijing's red lines.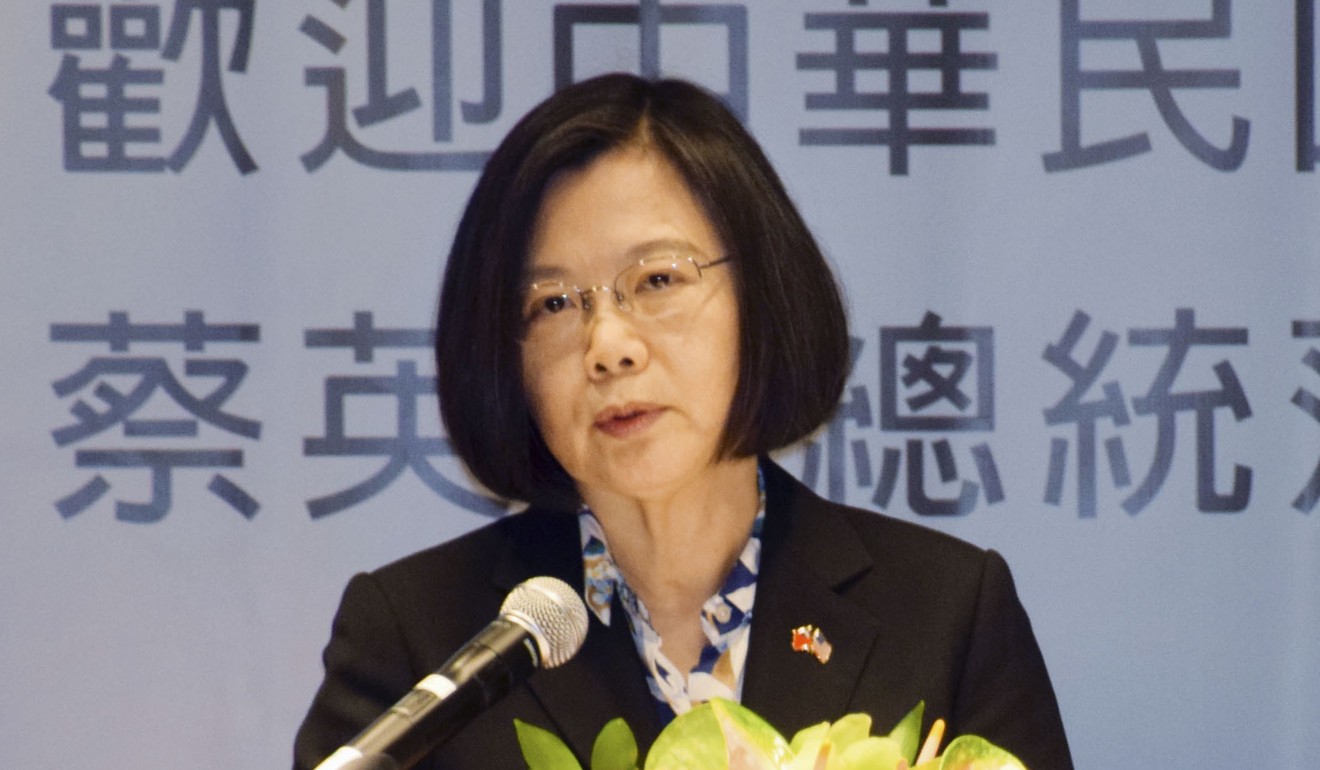 The US is also likely to sell Taiwan a new batch of advanced weaponry, including F-16 fighters and M1 tanks, the island's President Tsai Ing-wen said on Wednesday during a stopover in Hawaii at the end of her Pacific tour.
The president said also that she felt the process of US arms sales to Taiwan had become less politicised.
"We are able to have frank discussions with the US on the right equipment for Taiwan's defence and the US is responding positively to our request," she said.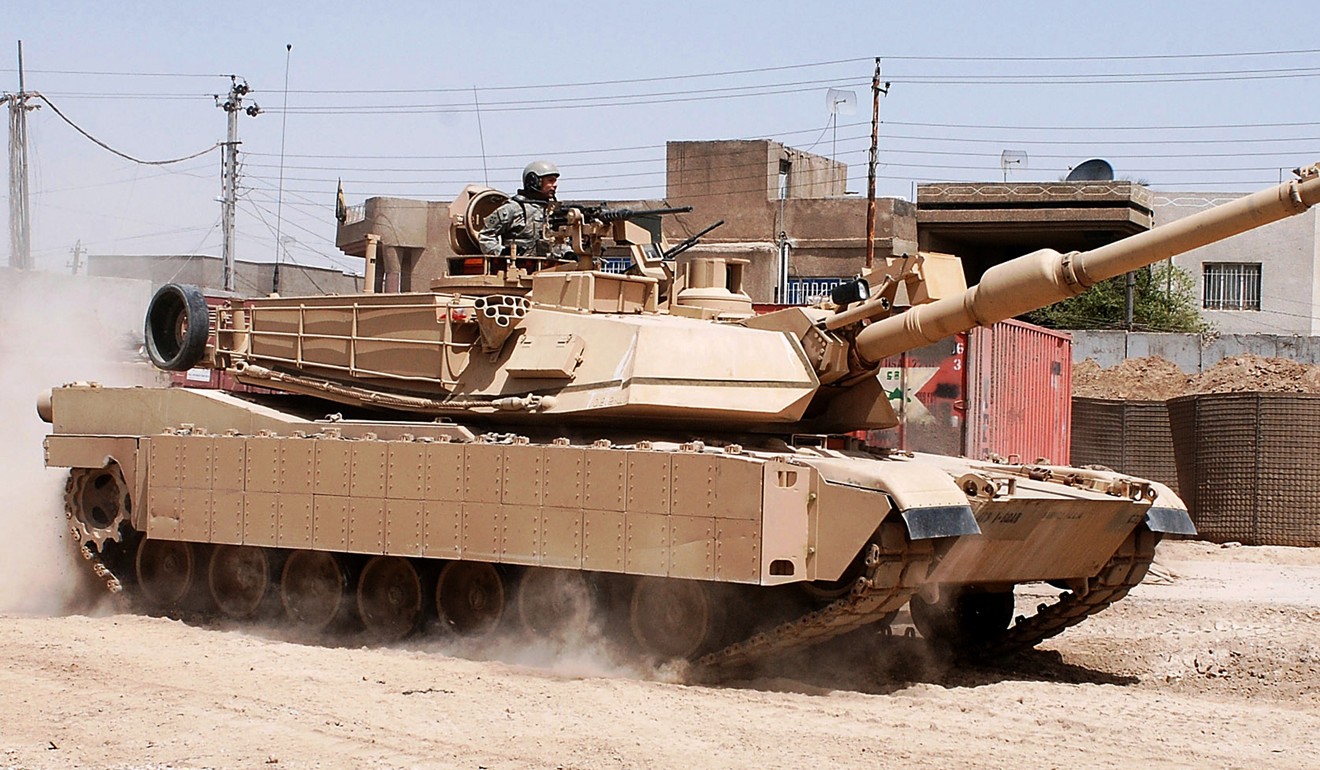 Last week, US China hawk Peter Navarro, the director of the White House's Office of Trade and Manufacturing Policy, wrote in The New York Times that Taiwan might soon buy 108 M-1 tanks.
Separately, US Secretary of State Mike Pompeo told a congressional hearing on Wednesday that the US would take more action in line with the Taiwan Travel Act, which aims to promote high-level exchanges between government officials from the two sides.
Wu, however, warned that such moves could be damaging to relations between China and the US.
"We are firmly opposed to US arms sales to Taiwan and US military contact with Taiwan," he said. "The Taiwan issue is China's internal affair, concerns China's core interests and the national bond of the Chinese people – it allows no outside interference."
Also, the "one-China policy is the political foundation for China-US relations … any actions or remarks that violate [it] would undoubtedly shake the foundation of China-US relations … and is very dangerous."
The reunification of Taiwan with China's mainland was inevitable and any call for its independence went "against the current of history", Wu said.
"The motherland must be and will be unified. We will strive for peaceful unification with the utmost sincerity, but against external forces and those Taiwan independence separatists we will take all measures necessary to safeguard our sovereignty and territorial integrity, as well as the peace and stability of the Taiwan Strait," he said.
Chinese President Xi Jinping, who sees reunification as part of his vision to rejuvenate the nation, said in January that Beijing reserved the right to use force to bring Taiwan under its control and that the issue could not be passed from generation to generation.
Additional reporting by Reuters
This article appeared in the South China Morning Post print edition as: danger warning for U.s. over its taiwan support