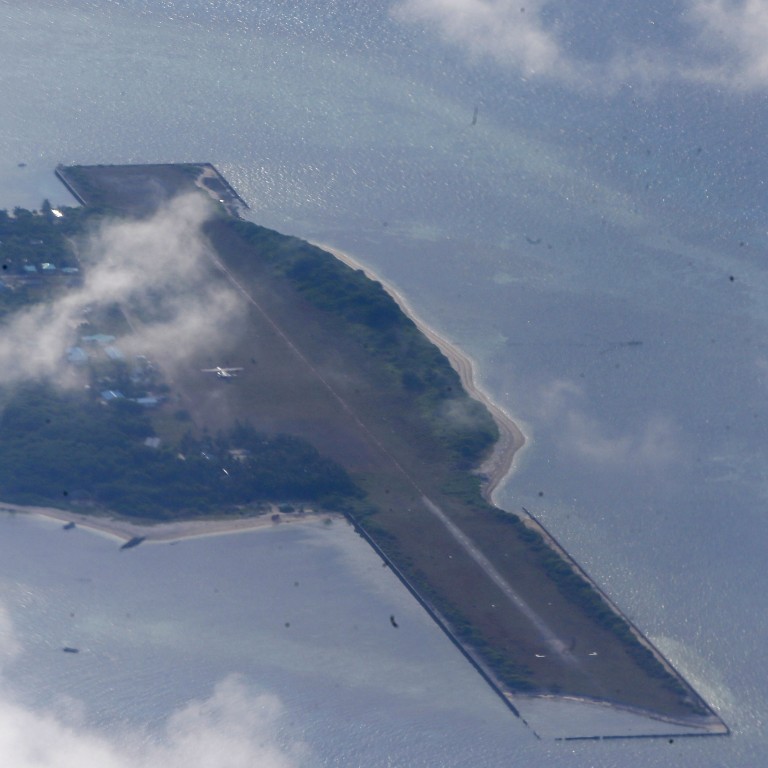 Philippines says 200 Chinese ships have been sighted off disputed South China Sea island since January
Senior Filipino officer urges Beijing and Manila to address Chinese presence
Call comes as US and Philippines undertake joint military exercises
About 200 Chinese vessels have been reported near Philippines-occupied Thitu Island in the South China Sea since the start of the year, causing alarm bells to ring with the military in Manila.
Philippine personnel will continue their patrols in the disputed area, military chief General Benjamin Madrigal Jnr said, adding that Chinese fishing vessels have regularly been reported near the island. He urged a panel with representatives from both nations tasked with resolving South China Sea disputes to address the Chinese presence in the area.
"This is a concern not only for the military, but for other agencies as well, including the coastguard," Madrigal said as the Philippines and the United States started an annual series of joint military drills. "We are looking for ways to address this."
China's foreign and defence ministries did not respond to requests for comment.
Thitu Island – which Manila calls Pagasa – is part of the disputed Spratly group of islands, a series of reefs and shoals in the South China Sea. The area, which lies 480 kilometres (300 miles) west of the Philippines' Palawan province, is also claimed by Taiwan and Vietnam.
China claimed more than 80 per cent of the sea through which vast amounts of trade passes and which is estimated to hold billions of dollars worth of gas reserves.
Manila won an arbitration case in 2016 nullifying Beijing's claim on the territory. Philippines President Rodrigo Duterte set aside the victory, opting to foster friendlier ties with China, tap Chinese loans for infrastructure projects, and discuss a possible joint oil exploration deal.
More than 7,000 personnel from the Philippines and the US are to take part in this year's military drills, Madrigal said, which have continued to take place despite Duterte's 2016 call to split with his country's biggest military ally.
A small contingent from Australia's armed forces was also to join this year's military exercises.