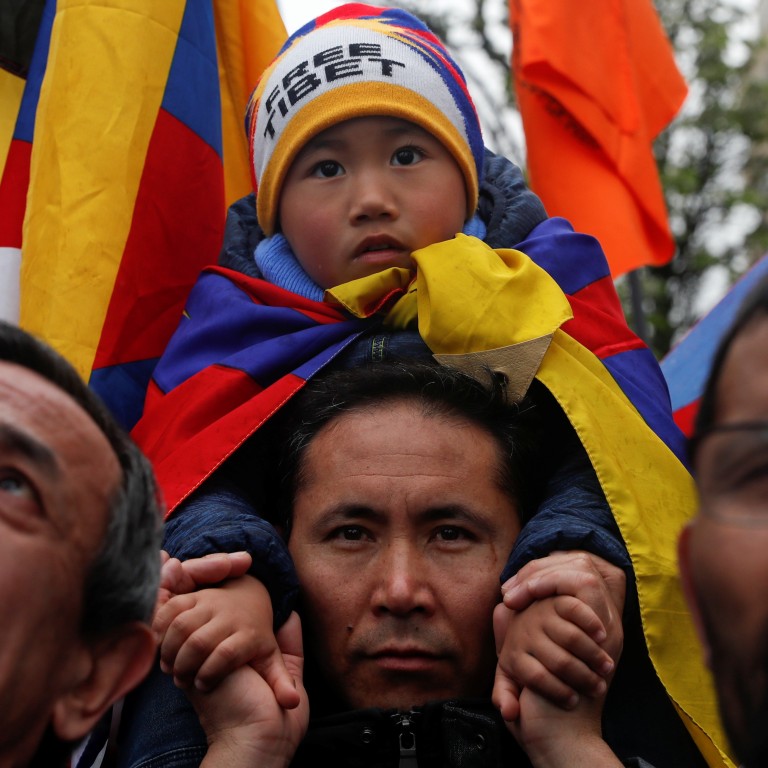 EU calls out Beijing on human rights but activists want harder line against China's Xinjiang and Tibet policy
Campaigners demand that China 'close the camps' holding Uygurs
Human rights groups want EU to put direct questions to Chinese Premier Li Keqiang
The European Union called out China on human rights abuses at their annual joint summit, while human rights campaigners in Brussels streets pressed the bloc to be more vocal on Xinjiang and Tibet.
Several hundred people held a demonstration a few hundred metres from the site of the EU-China summit as Chinese Premier Li Keqiang arrived in Brussels.
European Council President Donald Tusk said the union raised human rights with China, but he did not say which issues were brought up.
"As I have stressed many times before, human rights are, from our European point of view, as important as economic interests," Tusk said.
A joint statement said that human rights were discussed and a commitment was made to continue their annual human rights dialogue. This year's took place last week, where the EU raised concerns about the freedom of religion, and minority rights in Xinjiang and Tibet.
In Brussels, demonstrators chanted slogans that chided Beijing, calling on it to "close the camps" – a reference to mass detention centres in the western province of Xinjiang – and for an "independent EU", hoping Brussels would not be soft on human rights at the expense of economic interests.
Representatives of the groups attending the protests said the EU needed to take a clear stand against a deteriorating human rights situation in China, particularly in the contested regions of Tibet and Xinjiang.
Melanie Blondelle, policy advocacy officer of the International Campaign for Tibet in Brussels, said EU leaders should raise the issue of Tibet and Xinjiang directly with the Chinese premier.
EU leaders should publicly "ask him [Li] to act and make concrete progress in human rights situation, like closing the camps in Xinjiang, or to stop interference in the succession of the Dalai Lama in Tibet".
In March, Beijing said the Dalai Lama – a spiritual and political leader for many Tibetans who is exiled in Daramsala, India – must be chosen in accordance with Chinese law, which has regulations on the reincarnation of lamas. Buddhist organisations must apply to Beijing for approval of potential reincarnate lamas, according to Chinese rules.
Ryan Barry, policy coordinator at the World Uygur Congress based in Munich, Germany, said the many of those who turned out to demonstrate had family members who were in the camps in Xinjiang, which Beijing has described as "vocational training" facilities.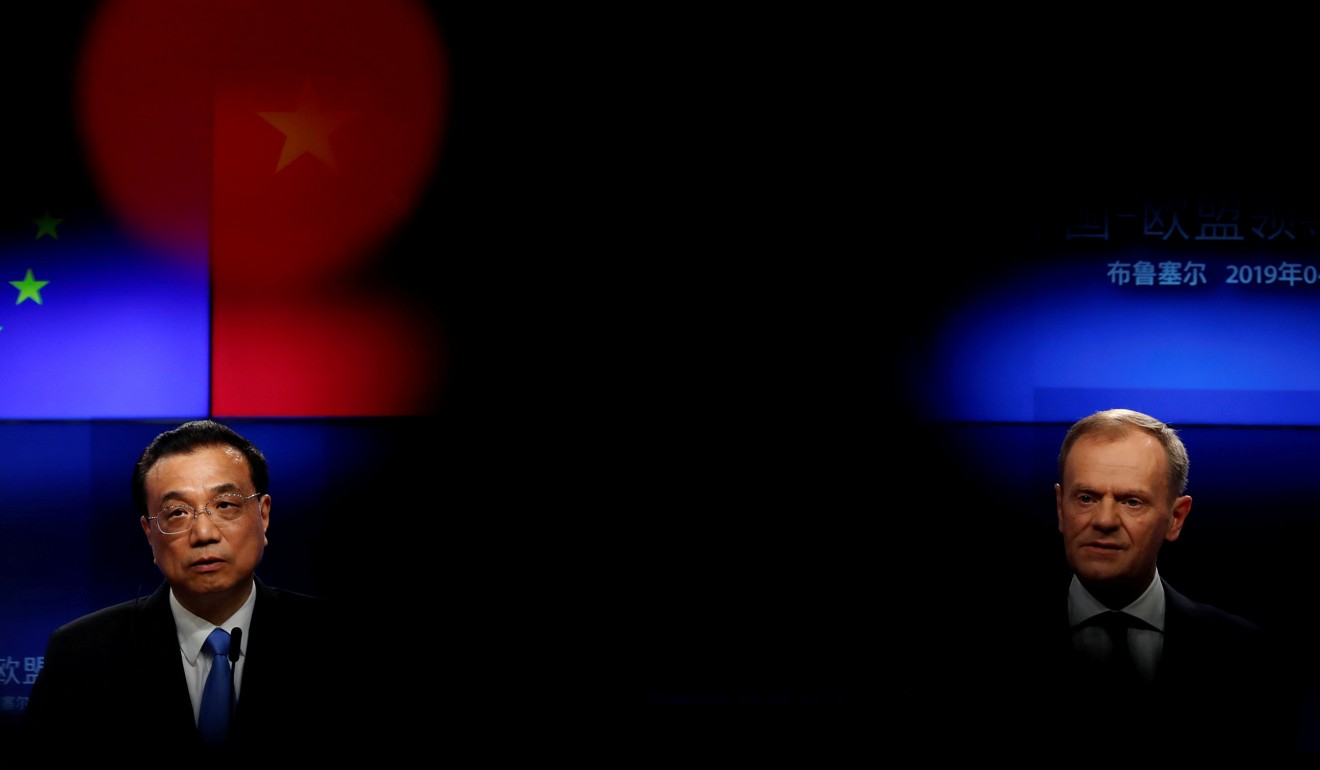 "It's an absolutely urgent issue, and a crime against humanity, against Uygurs and Tibetans, and it will spread to other countries if something is not done," Barry said.
"The EU must put human rights first and stand up for its values. Now is the moment, and action has to be taken, because this is not acceptable."
Jo Leiden, president of the EU parliament delegation on relations with China, said human rights issues are an "open wound" between China and the EU.
"The suspicion is that economic interests will outweigh human rights values," he said, adding that the EU and China had been "drifting apart" rather than moving together on issues such as human rights and governance.
This article appeared in the South China Morning Post print edition as: EU raises human rights as activists urge tougher line