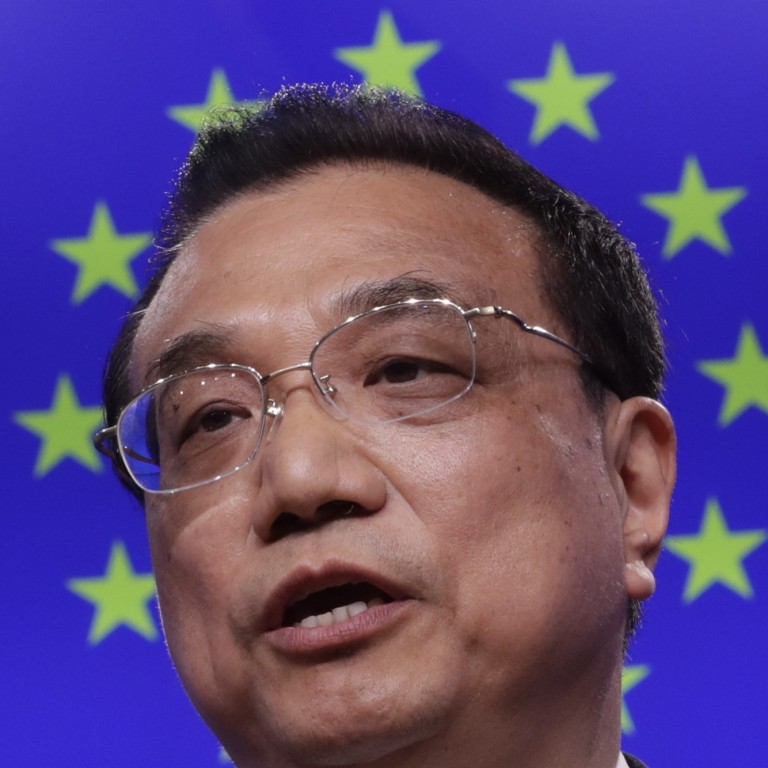 In talks with Europe, China has shown willingness to compromise, but will it make good on its commitment?
As US and China edge towards an accord over trade tariffs, Brussels reaches an understanding with China that relations be built on 'openness, non-discrimination, and fair competition' – and a need for vigilance
The EU has been very firm on trade with China, but less so on the vexed question of Beijing's human rights record
This has been quite a month in EU-China relations. It started with Chinese President Xi Jinping's visit to Italy, Monaco and France, and was followed by Chinese Premier Li Keqiang's trip to Brussels and on to Dubrovnik in Croatia for the
16+1 forum
involving China, 11 European Union member states and five Balkan nations.
The most significant moment was without doubt the annual EU-China summit that took place on Tuesday in Brussels. Following the publication of an unusually blunt EU white paper in March in which China was described as a "systemic rival", the meeting ended with a lengthy joint statement.
Interestingly, it referred to "universal, indivisible, interdependent and interrelated" human rights, but stopped short of looking at matters that pertain to China.
The statement was also vague on security and foreign policy matters. It offered some common views on the Joint Comprehensive Plan of Action on Iran's denuclearisation process, called for "African solutions to African problems", and weighed some support for a "maintained dialogue" between the US and North Korea, under the auspices of the United Nations.
Unsurprisingly, the lengthiest and strongest part of the agreement was on trade and investment. Led by Germany and France, the EU has become more critical of China's behaviour over the past couple of years.
This month, it introduced a non-binding investment screening framework aimed at Chinese investments in technology and infrastructure. In the European Commission's strategic outlook, issued on March 12, the EU used strong language on "the distortive effects of foreign state ownership and state financing in the internal market" and called on member states to "ensure the swift, full and effective implementation of the regulation on screening of foreign investment".
The Brussels summit's joint statement, which was finalised only hours before Li arrived in Brussels, addressed some of these concerns by drawing up a timetable for the conclusion of an EU-China Comprehensive Investment Agreement by 2020, which was probably the single most important achievement of this year's summit.
The two sides reaffirmed the importance of sticking to international scientific standards. Following years of negotiations, China recently agreed to the WTO's plurilateral Agreement on Government Procurement. And, most importantly, it said that "there should not be forced transfers of technology" (for foreign companies in China).
The EU and China also committed to "build their economic relationship on openness, non-discrimination and fair competition, ensuring a level playing field, transparency and based on mutual benefits".
These phrases were typical of EU statements, but having Beijing agree to it meant that the need for a timely "deal" with the EU became a top priority. After all, China was still negotiating with the US over trade and investment.
The European Chamber of Commerce in China has repeated year after year that the Chinese market is becoming too restrictive for foreign companies. It is possible that the state subsidies will become less obvious when Chinese companies invest overseas in the future but, on the other hand, it is hard to see Beijing under the current leadership changing gears with regard to state-owned enterprises, which remain a cornerstone of China's geoeconomic expansion – especially in Europe.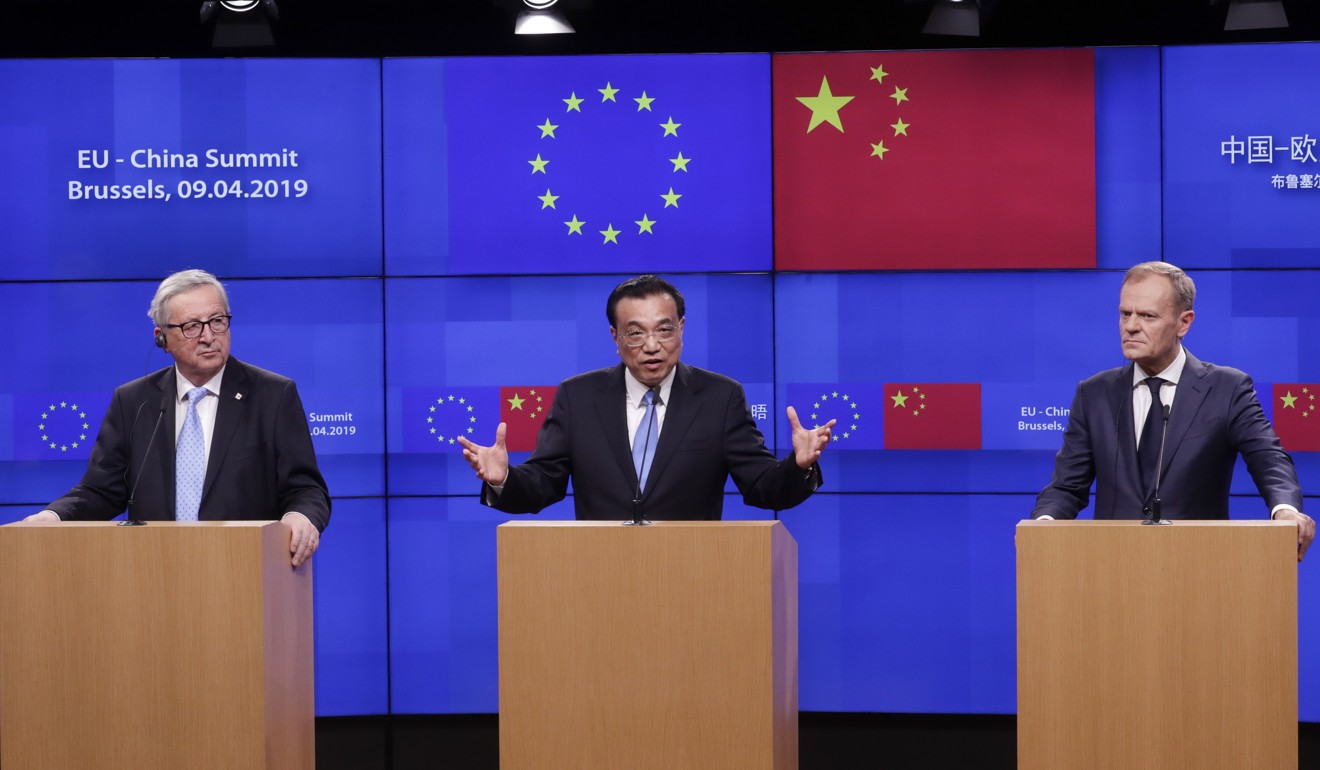 Where does this leave the relationship between China and a European Union? After all, the EU has presumably "stopped being naive about China" according to French President Emmanuel Macron.
The bluntness of the past few weeks seems to have helped the Europeans to enforce their positions when facing a Chinese leadership which badly needs to improve its image in Europe ahead of an important "Belt and Road Initiative" forum in Beijing.
Interestingly, both sides agreed on reinforcing cooperation on the long-term sustainability of Europe-Asia connectivity with the new EU-China Connectivity Platform.
A final point: while Europeans have become more assertive, China appears to have become more modest and willing to compromise.
First, Xi agreed to a joint meeting in Paris with German Chancellor Angela Merkel, Macron and European Commission President Jean-Claude Juncker for the first time. This showed a willingness to cooperate.
Second, two weeks later, Li – who has customarily been the Chinese representative at these annual summits – has appeared in a compromising mood with the Europeans. Still, it remains to be seen how much of the summit's conclusions are implemented. No doubt European companies will be among the first to monitor the situation.
Philippe Le Corre is a senior fellow at Harvard Kennedy School and non-resident senior fellow, at Carnegie Endowment for International Peace
This article appeared in the South China Morning Post print edition as: EU-China trade relationship grows, but is it enough?