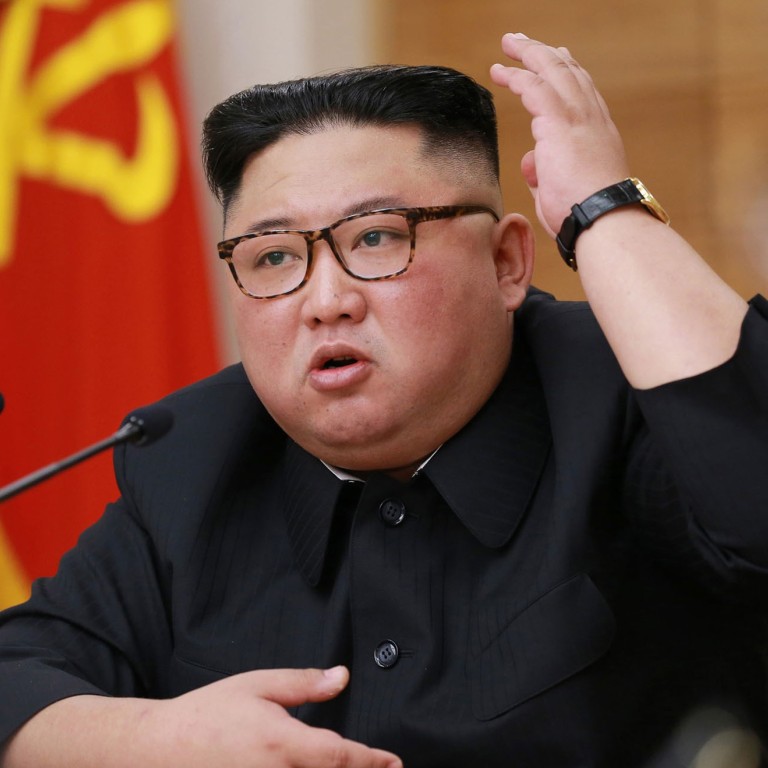 North Korea's latest moves show how Kim Jong-un has turned the tables on the US
Pyongyang has its nuclear missile capability despite Washington's efforts, and with help from Beijing and Moscow and a US election next year, Kim is now asserting leverage over America
Two North Korean actions during the past week demonstrate how paramount leader Kim Jong-un senses that, with China's help, he has reversed the balance of leverage between his country and the United States over the last year and a half.
On Thursday, Pyongyang announced it had tested a new type of "tactical guided weapon", with no additional details. Later the same day, senior North Korean foreign ministry official Kwon Jong-gun made a public statement calling on Washington to replace Secretary of State Mike Pompeo as the leader of US negotiations with Pyongyang over the long-running nuclear weapons crisis.
How things have changed since 2017-18, when the Donald Trump administration's approach to North Korea was an ostentatious display of US power.
In 2017, the emphasis was on cowing Kim's regime by expressing a willingness to employ superior US military force against North Korea. Late that year, Trump threatened via Twitter to retaliate against North Korean "threats" – not an actual military attack – with "fire and fury like the world has never seen".
In another tweet he said that if the North Korean foreign minister "echoes thoughts of Little Rocket Man, they won't be around much longer!" – again, seemingly threatening to destroy North Korea merely for making hostile statements.
In 2018, the emphasis shifted from stick to carrot as Washington accepted Kim's request for high-level negotiations based on his stated aspiration for "denuclearisation of the Korean peninsula" (North Korean code for ending the US-South Korea alliance and withdrawing US troops from Korea).
Trump played the role familiar from his pre-presidential career, presenting Kim a deal that involved US help in making his country prosperous by opening it up to foreign investment and resort tourism. Trump even brought to the Singapore summit a US government-produced video reminiscent of a real estate developer's pitch to a potential investor.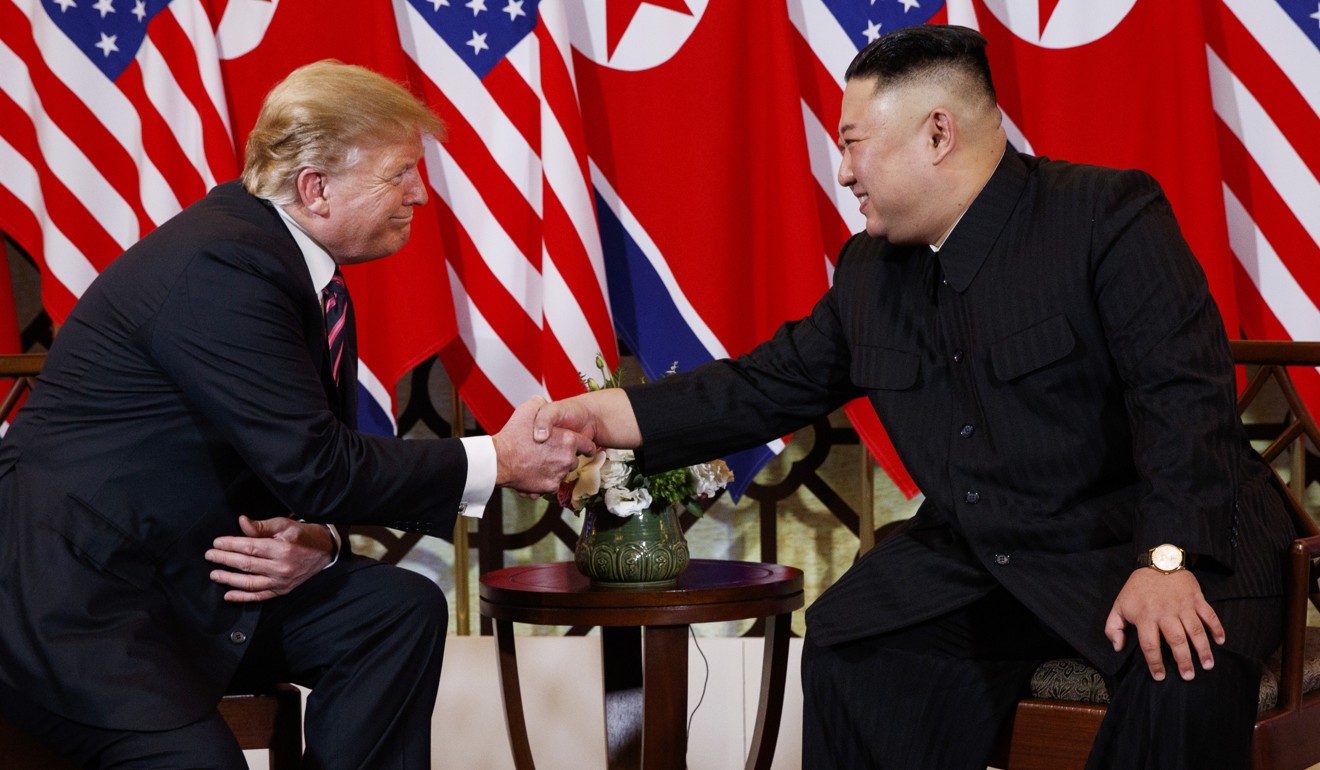 This US leverage, however, proved largely ineffective. US threats did not dissuade Pyongyang from continuing to develop a long-range nuclear missile. By late 2017 senior US officials acknowledged North Korea had a nuclear missile capability, allowing Kim to declare in January 2018 that long-range missile testing was no longer needed.
Nor has Pyongyang jumped at Washington's promise of prosperity in exchange for denuclearisation, for two good reasons. First, foreign investors are not eagerly queuing up at North Korea's gates. North Korea is notorious for defaulting on its international financial commitments and has perhaps the world's worst political and legal environment for foreign businesses. Second, the Kim regime does not want a flood of foreign economic (and, inevitably, ideological) influence; it wants a targeted and insulated inflow of cash and goods, but would prefer its people remain poor if that is necessary to keep society weak relative to the state.
China's changed relationship with North Korea has helped Kim ascend to a position of strength in his relations with the United States. In 2017, China's enforcement of economic sanctions against North Korea reached a peak and Kim was still not welcome in Beijing. But Kim's omnidirectional peace offensive starting in 2018 won him not only multiple meetings with Chinese President Xi Jinping, but also calls by China to alleviate sanctions as a reward for Kim's conciliatory outreach. China now has Kim's back as he deals with Washington.
What we now see is Pyongyang asserting leverage over America. Trump has been so eager to declare victory on the North Korea nuclear weapons issue that after his first summit with Kim in June 2018 he announced, "There is no longer a nuclear threat from North Korea". Trump and Pompeo have consistently mentioned the lack of North Korean testing of nuclear bombs and long-range missiles as the main tangible indication that the Trump administration's policy towards North Korea has been successful. If the North Korea test ban ended, Trump's claim of an important foreign policy success would become untenable even among his supporters.
Pyongyang's announcement of a "test" of a "tactical guided weapon" seems calculated to send the message that it is aware of Trump's predicament and might exploit it if Washington continues to resist a major repeal of economic sanctions against North Korea. Essentially Pyongyang is saying they are testing again, it might have been a missile, and next time maybe it will be a "strategic guided weapon" – an intercontinental ballistic missile.
Pyongyang much prefers dealing with Trump instead of his expert advisers. Still, Kim's government displays remarkable audacity in publicly directing Trump to sideline Pompeo. At a minimum this indicates considerable self-confidence on Kim's part. It also suggests Pompeo has been doing a reasonably good job in pressing Pyongyang to negotiate in good faith.
Having acquired his nuclear missile capability despite attempted US intimidation, with China and Russia helping North Korea circumvent sanctions, and with Trump dependent on the appearance of success prior to the 2020 US election, it is now Kim who is doing the squeezing.
Denny Roy is a senior fellow at the East-West Centre
This article appeared in the South China Morning Post print edition as: Kim's latest moves show how he has turned the tables