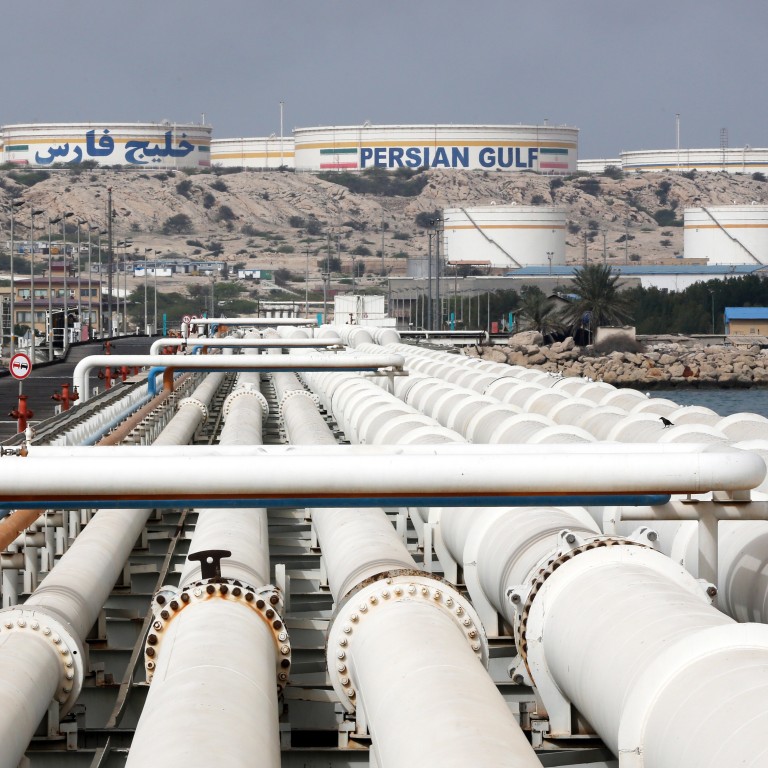 China protests over end to American waivers on Iranian oil imports
Beijing says normal energy cooperation is legal and Washington's decision will add volatility to the market
China has formally complained to the United States over Washington's decision to end waivers for sanctions on imports of Iranian oil products, warning the US not to damage China's interests.
Chinese foreign ministry spokesman Geng Shuang said on Tuesday that Beijing opposed unilateral sanctions and the US' its "long-arm jurisdiction".
"We urge the US to conscientiously respect China's interests and concerns and not to take mistaken actions that would hurt China's interests. Meanwhile China will continue to maintain the legitimate interests of our companies," Geng said.
"The US move is set to increase volatility in the Middle East and the global energy market. And we urge the US to take a responsible attitude and play a constructive role," he said, adding that "normal energy cooperation" with Iran is legal and should be respected and protected.
The complaint was lodged a day after US Secretary of State Mike Pompeo said the waivers would end on May 2, and that China and other nations should stop buying from Iran or face sanctions.
"We're going to zero – going to zero across the board," Pompeo said on Monday of the waivers.
He also said the US would continue to enforce sanctions and monitor compliance.
"Any nation or entity interacting with Iran should do its diligence and err on the side of caution. The risks are simply not going to be worth the benefits," he said.
The US introduced the sanctions after it withdrew last year from a landmark 2015 agreement with Iran to scale back Tehran's nuclear programme.
The sanctions targeted buyers of Iranian oil but the US issued six-month waivers in November to China, Japan, India, South Korea, Turkey, Italy, Greece and Taiwan.
Li Shaoxian, director of the China-Arab Research Institute at Ningxia University in northwest China, played down the potential impact of the sanctions on China's oil imports.
"The effects won't be huge as imagined," Li said.
"I believe China has built up a buffer over the last year to prepare for this."
China is the world's biggest oil importer and a major oil buyer from Iran, but Iran was China's seventh largest supplier last year, down from fifth in 2017.
Last year Iran accounted for around 6 per cent of China's supplies while Russia contributed about one-fifth, according to customs data.
The end of waivers comes as Beijing and Washington are expected to hold high-stakes talks to iron out a final deal in their trade war, raising speculation that the sanctions could complicate negotiations.
Li also said it was widely expected that the US would continue to grant oil waivers for a few countries, given the strategic interests nations such as India and Turkey had with Iran.
This article appeared in the South China Morning Post print edition as: Beijing hits out over end to iran oil waivers