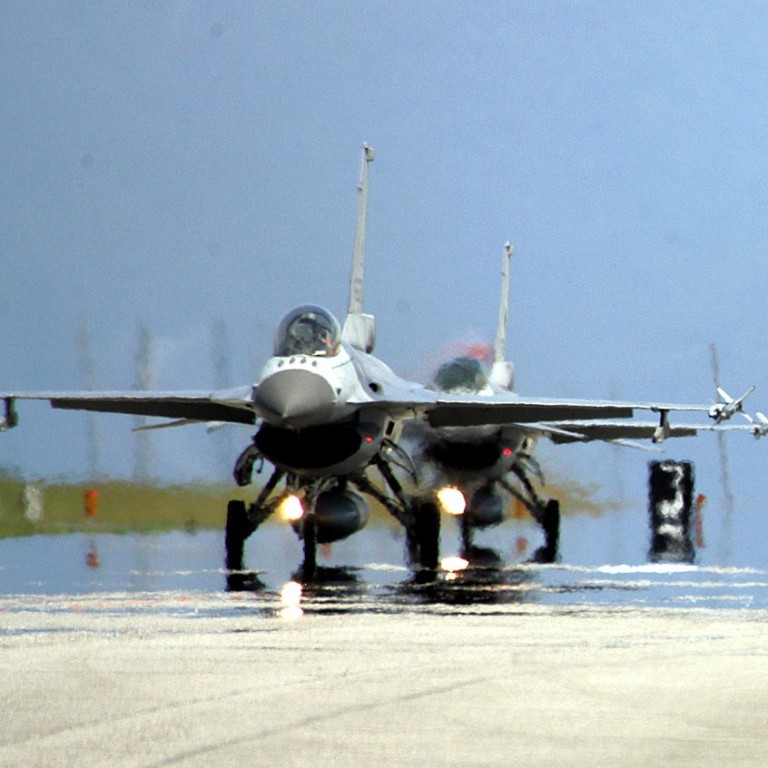 Beijing says Washington's US$500 million arms sale to Taiwan 'damaged Sino-US relations'
Defence ministry hits out as Taipei conducts its annual military exercise in preparation for possible strike by PLA
Beijing says it 'resolutely opposes any countries selling weapons to Taiwan'
Beijing has accused Washington of violating the one-China principle with its recent sale of a
US$500 million military package
to Taiwan, saying the act seriously hurt relations between the two countries and jeopardised stability in the Taiwan Strait.
"The Chinese side resolutely opposes any countries selling weapons to Taiwan," the defence ministry said in a statement on Wednesday, while repeating its position that it regards the self-ruled island as an inalienable part of the mainland and its need to uphold its territorial integrity.
The latest deal with Taipei, which includes a pilot training programme and maintenance/logistics support for F-16 aircraft in Arizona, is the third since US President Donald Trump approved arms sales to the island in 2017. It was announced by the Defence Security Cooperation Agency, part of the US Department of Defence, on April 15.
"What the US side did not only strongly violated the one-China principle and the three communiques prescribing Sino-US relations, but also interfered in China's internal affairs and damaged the sovereignty and security of China," the defence ministry statement said.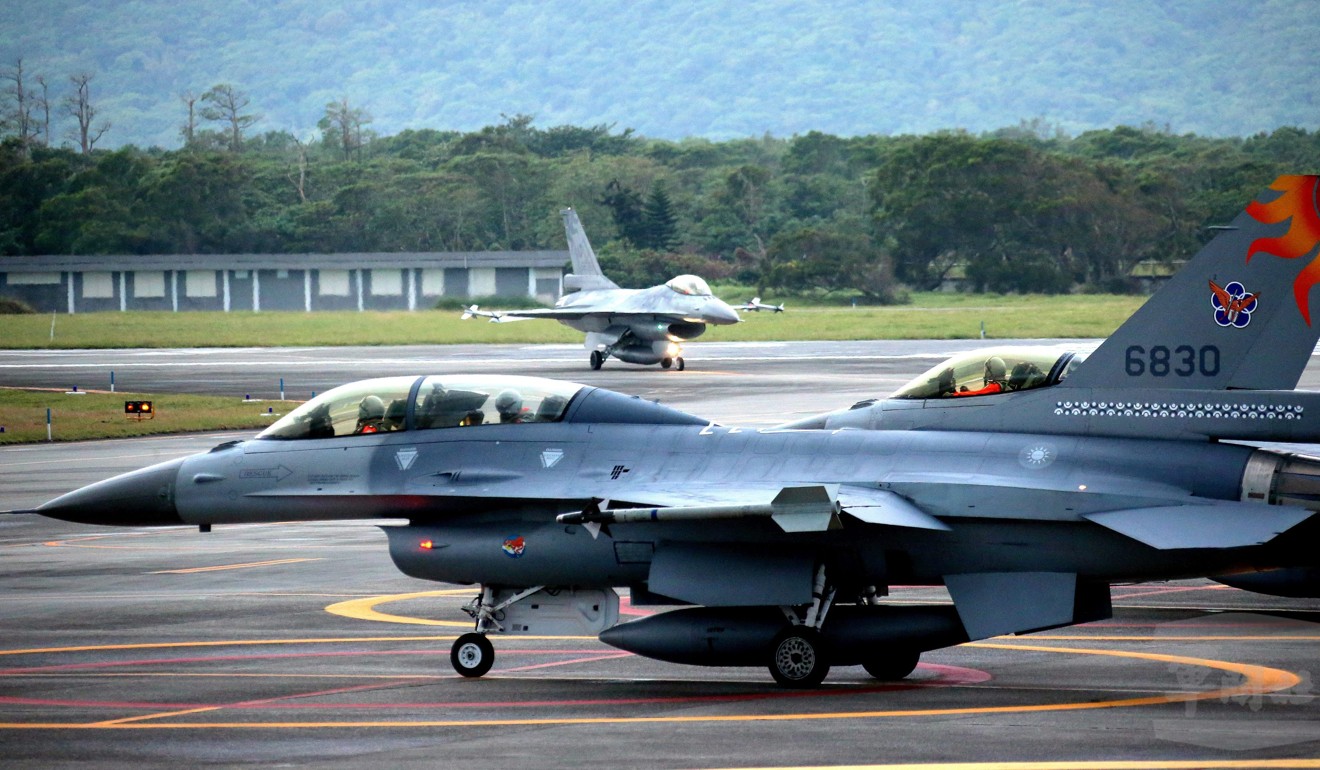 The act also "poisoned bilateral military ties and seriously sabotaged cross-strait relations and stability in the Taiwan Strait", it said.
Beijing demanded that Washington uphold the one-China principle and stop supplying arms to Taiwan and engaging in military contact with it.
The protest came as Taiwan holds the computer-aided war game section of its annual and largest military exercise, Han Kuang, which simulates an attack by the People's Liberation Army.
The five-day drill, which started on Monday, tests the combat strength of the island's forces in the face of persistent military intimidation from the PLA.
Local news reports said the Pentagon had sent officers to observe the drills, which would be followed by live-fire exercises from May 27-31.
Beijing has staged a host of war games around Taiwan since Tsai Ing-wen of the independence-leaning Democratic Progressive Party was elected president in 2016 and refused to accept the one-China principle, which Beijing regards as the foundation for cross-strait exchanges.
On March 31, two
Jian-11 fighter jets
from the PLA Air Force crossed a largely respected line dividing the two sides in the Taiwan Strait, and remained on the Taiwanese side for 10 minutes, prompting Taipei to dispatch its own fighters to shadow them.
Tsai later warned Beijing against such intrusions and ordered the Taiwanese military to expel any intruding warplanes immediately in the future.
This article appeared in the South China Morning Post print edition as: Beijing hits out at American arms sales to Taiwan