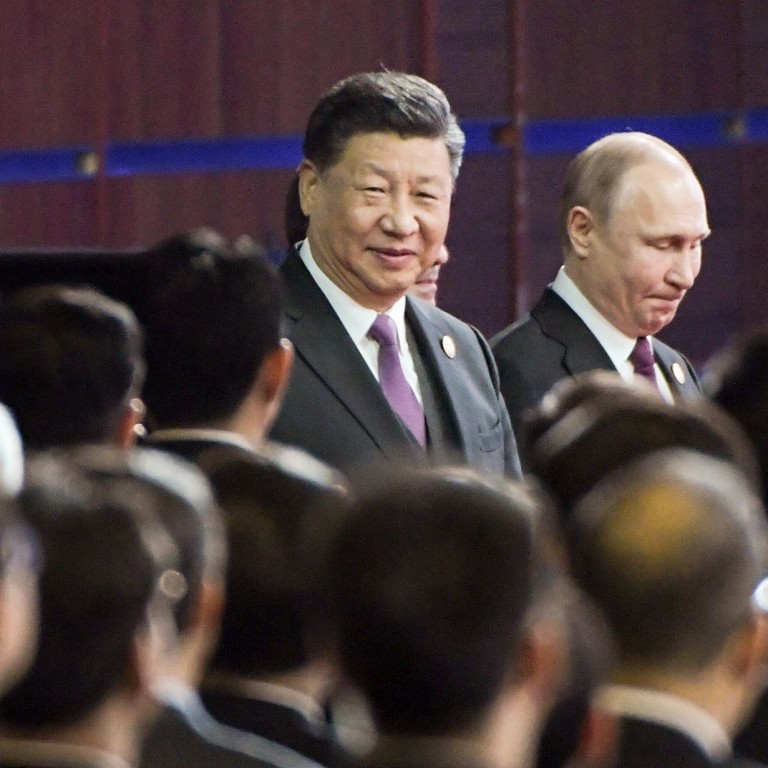 Six key takeaways from Xi Jinping's Belt and Road Forum speech to world leaders
No mention of US-China trade war, but elements of contention addressed
No devaluation for the yuan but pledge to keep Chinese currency stable
President Xi Jinping did not pledge fresh capital to fund China's ambitious "Belt and Road Initiative" and focused instead on "co-development" as he delivered a keynote speech at the second Belt and Road Forum in Beijing on Friday.
Compared with the inaugural 2017 event, Xi's speech was shorter and contained fewer concrete proposals. Instead, he seems to have focused more on deflecting criticism and doubts about the multibillion-dollar initiative.
Even though he did not name the United States – with which China is having a
trade war
– or Europe, Xi's speech appeared to be directed at their concerns over the belt and road plan.
His speech was delivered just hours after an announcement by US President Donald Trump that Xi would visit the White House "soon". Some of the measures announced in Xi's speech have been under lengthy discussions during the trade talks with the US.
Here are the key takeaways from Xi's speech:
China will not devalue the yuan
Xi said China would keep the Chinese currency stable within a reasonable range, but would not engage in any "beggar-thy-neighbour" currency devaluation, one of the criticisms of the US towards China.
"China will continuously improve the yuan exchange rate formation mechanism … and keep the yuan exchange rate basically stable at a reasonable and balanced level," Xi said.
He also said China would strengthen macroeconomic policy coordination with other major economies.
No mention of trade war, but it was still reflected in Xi's speech
Amid concerns that China had failed to live up to its reform pledges, Xi said, "China treasures its promises and commitments with a thousand taels of gold".
He said China does not intentionally seek trade surpluses, and the nation is willing to import more foreign agricultural products and services for more balanced trade.
"China pays high regard to the implementation of bilateral and multilateral economic and trade agreements it has signed with other parties," he said.
Stepping up intellectual property protection
Xi said China would enforce cooperation with the international community on protection over intellectual property rights, and that China would end forced technology transfers, protect trademarks and trade secrets, and combat IP theft.
Strengthening commitment to open economy
China will hold its second import expo in November in Shanghai, Xi said, creating a platform for foreign businesses to enter the Chinese market. He said China would further cut tariffs and lower non-tariff barriers.
Flows of commodities, capital, technology, and people were vital for economic growth, Xi said.
"The great rivers and oceans are deep because they are open to all trickles. If inflows of streams and rivers are cut off, even a big sea will dry sooner or later," he said.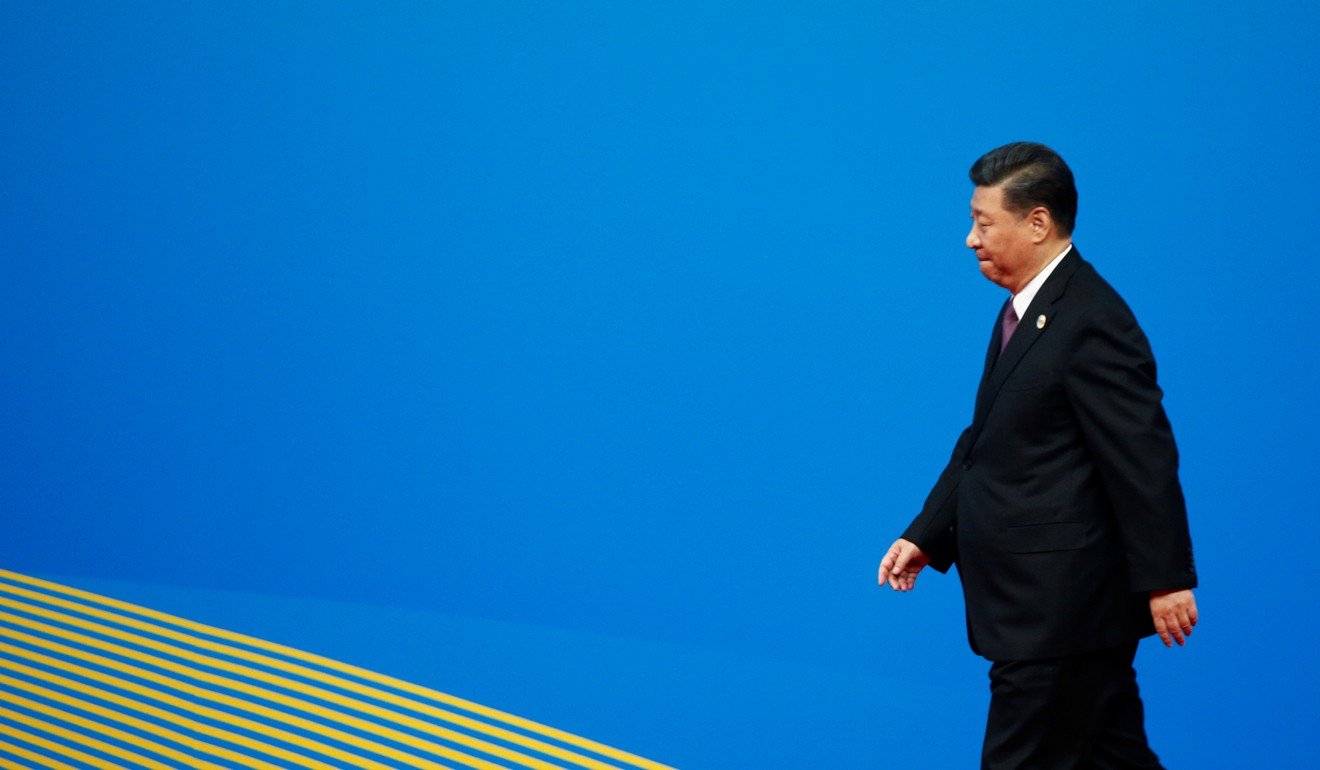 Xi said China would expand market access, slash negative lists to allow more foreign-controlled and wholly foreign-owned businesses in more sectors, and adopt supporting regulations to implement foreign investment laws and supply-side structural reform.
The "Belt and Road Initiative" is not only for China
Xi said the belt and road plan would benefit "all of its participants" – not only China.
"The belt and road is not an exclusive club," he said, noting the project would not only serve the interests of China, but also enhance multilateralism.
"It aims to enhance the connectivity and practical cooperation [of the participating countries] … delivering a win-win outcome and common development," Xi said, vowing to fight against protectionism.
Xi also said China would uphold the principles of extensive consultation, joint contributions and shared benefits, maintaining close communication and coordination with all parties to work together with openness, inclusiveness and transparency.
Xi's comments came amid scepticism from overseas critics who claim belt and road projects only help China to legitimate Beijing's geopolitical ambitions, with the heavy borrowing for infrastructure spending creating a "debt trap" for participating nations.
More green elements
Xi also stressed green growth – along with sustainable financing – amid mounting scepticism over his signature foreign policy and trade strategy.
"A data platform on green growth will be launched," Xi said, unveiling a series of cooperation mechanisms and projects on financing, technology transfer, poverty reduction, green growth and other areas.
Indeed, California has signed up for the Belt and Road Forum to help in its fight against climate change, despite the US federal government's scepticism towards the event in Beijing,
California's Lieutenant Governor Eleni Kounalakis said she was attending the event primarily to "talk about climate change and urge participants to prioritise the issue, and consider how the belt and road initiative can drive positive action for this global threat".
Additional reporting by Sarah Zheng and Kinling Lo