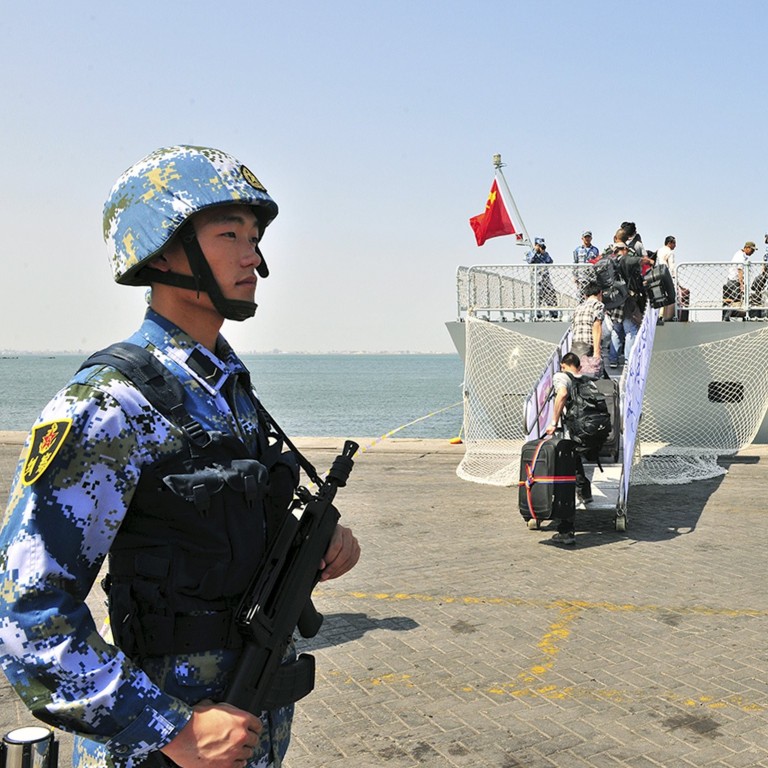 How the tiny African nation of Djibouti became the linchpin in China's belt and road plan
Ideally situated with good harbours, this remote country is helping China protect its growing interests as the vast infrastructure strategy takes hold.
It is located at the gateway of the Suez Canal, through which 10 per cent of the world's oil exports and 20 per cent of all commercial goods travel.
Djibouti, a remote country at the Horn of Africa, is at the heart of China's multibillion-dollar "Belt and Road Initiative", supporting Beijing's juggling of commercial and military objectives amid Western suspicions about its motives.
The initiative – which aims to strengthen the infrastructure of land and sea routes linking Asia, Europe and Africa – is largely commercial in nature, but it has also triggered the need for China to bolster its military presence to protect its growing interests abroad.
Accordingly, China moved to set up a military base in Djibouti in 2017 – a step that elevated the African nation's status while sparking concerns over China's military might.
The maritime portion of the belt and road aims to connect China's coastal areas and Europe via the South China Sea and the Indian Ocean.
Djibouti, located at the Gulf of Aden and the Red Sea, the gateway of the Suez Canal – through which 10 per cent of the world's oil exports and 20 per cent of all commercial goods travel, is at the forefront of that plan.
"Many countries want to have a base in Djibouti to monitor and protect shipping in that area. The Gulf of Aden/Red Sea is a critical water space, through which a significant amount of global merchant shipping passes," said Timothy Heath, senior international defence research analyst at Rand Corporation.
"Djibouti is popular because it is well-run, organised and ideally situated with good harbours and geographic location."
Djibouti has long had a connection to traditional powers. The United States built its military base, Camp Lemonnier, in Djibouti nearly two decades ago. Several US allies, including Italy, Germany, Spain, France and Japan, also have a military presence at the Horn of Africa with an aim of preserving the existing US-led world order.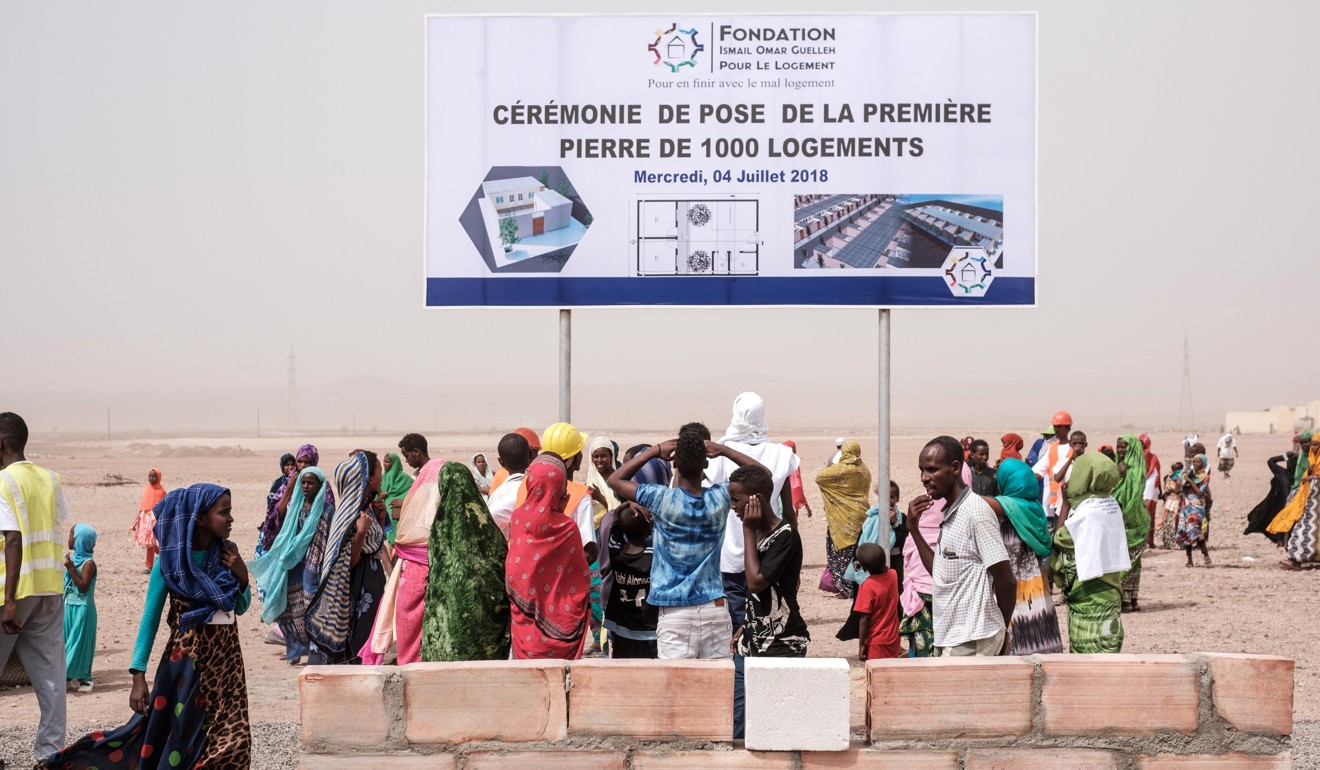 But that status quo was seen as challenged when a non-US ally, China, opened up its first foreign naval base in the African country in 2017, just 12km (8 miles) from Camp Lemonnier.
"The United States and European powers have been the dominant external security actors in the Middle East but China is emerging as another noteworthy actor mainly in economic terms but now also very gradually in security terms," said Andrew Scobell, a Rand Corporation senior political scientist who is also an adjunct professor at the Edmund A. Walsh School of Foreign Service at Georgetown University in Washington.
"To be considered a global power, a country must be seen as a player in the Middle East," he said. "For China, the base has greater significance because it is China's sole military foothold in the region – part of what some have dubbed its soft military footprint."
While China has long relied on sending supply vessels to back up its overseas interests, a military official said that pattern would need to change.
"We will be gradually moving from depending on dispatching supply vessels to setting up overseas bases," Li Chunpang, the political commissar of the Chinese military base in Djibouti, said in a state-run CCTV programme aired on April 20.
In the programme, which was produced to mark the 70th anniversary of the Chinese navy, Li said the Djibouti base had boosted its capacity to provide security backup.
China has been involved in peacekeeping missions in the region, but has also sought to show power in an effort to check the West's influence while serving its own interests.
"The base has seen some non-peacekeeping-related activities that demonstrate China's interest in improving its combat capabilities," said Paul Nantulya, a research associate at the Africa Centre for Strategic Studies.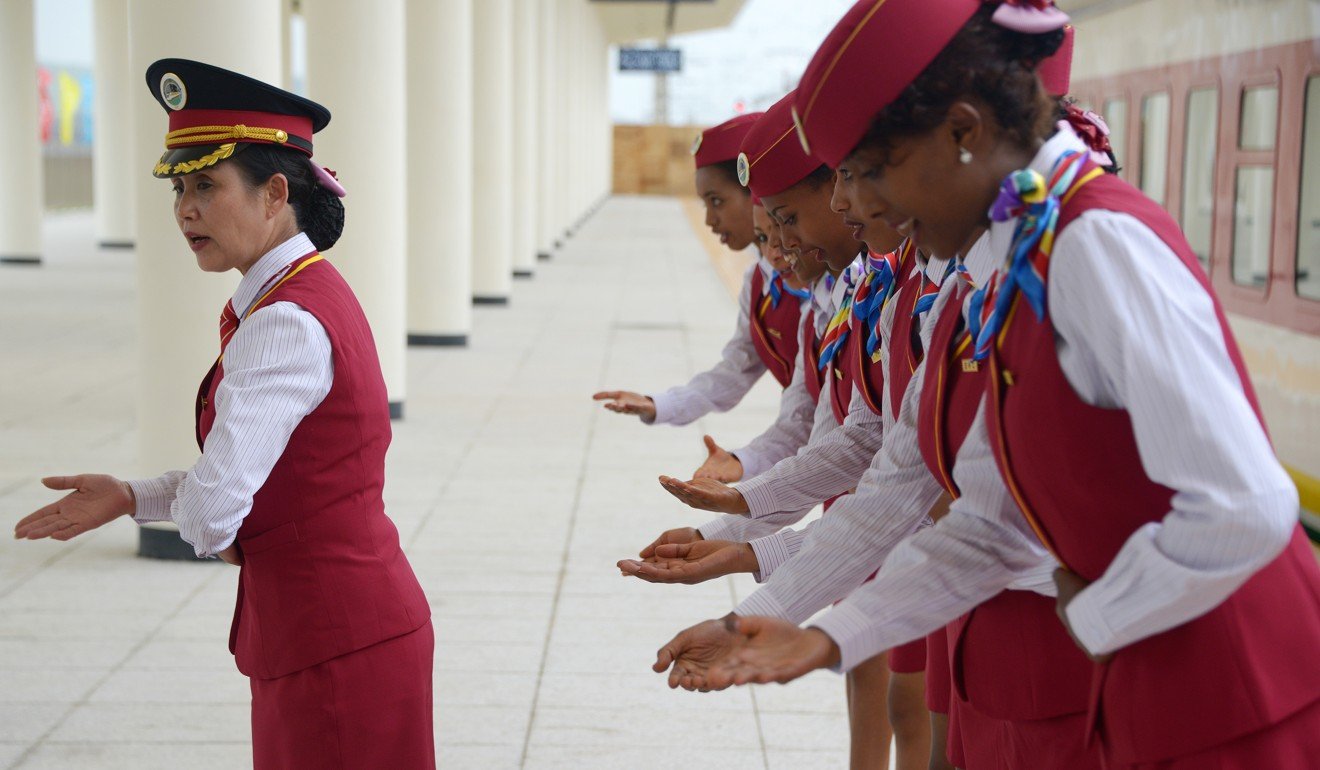 "Beijing's naval base in Djibouti has also supported non-peacekeeping-related activities, including port visits around the continent and both naval and ground warfare joint training."
Nantulya said one example of that muscle-flexing occurred in November, when People's Liberation Army ground units conducted a major live-fire exercise that employed heavy artillery, ground forces and armoured fighting vehicles.
"It was the first time China had conducted exercises on such a scale on foreign soil," Nantulya said.
"That same month, PLA helicopters conducted a major training exercise [simulating an evacuation of] casualties from a guided-missile frigate off Djibouti's coast, demonstrating China's sophisticated ground and aerial capabilities in the region."
As China's military presence over the region grows, the West has stepped up attempts to limit China's expanding influence at the gateway of the maritime Silk Road.
China Security Report 2019, released by Japan's National Institute for Defence Studies in February, said: "Not only is China arguing for the reorganisation of the international order, but is also steadily taking more forceful steps toward its actual realisation."
The report noted that China's Djibouti base had "smoothened" its military activities.
In fact, Japan and India – key players in the US' Indo-Pacific strategy – signed a defence pact in Tokyo in October, agreeing to share their military bases and assets, allowing India to share Japan's base at Djibouti.
The deal potentially could increase India's military presence in Djibouti, observers said, further complicating the power dynamics in the African country and the realisation of China's maritime goals.
"India has developed extensive trade and investment relations with Middle Eastern countries such as Saudi Arabia, United Arab Emirates, Oman and Iran," Heath said.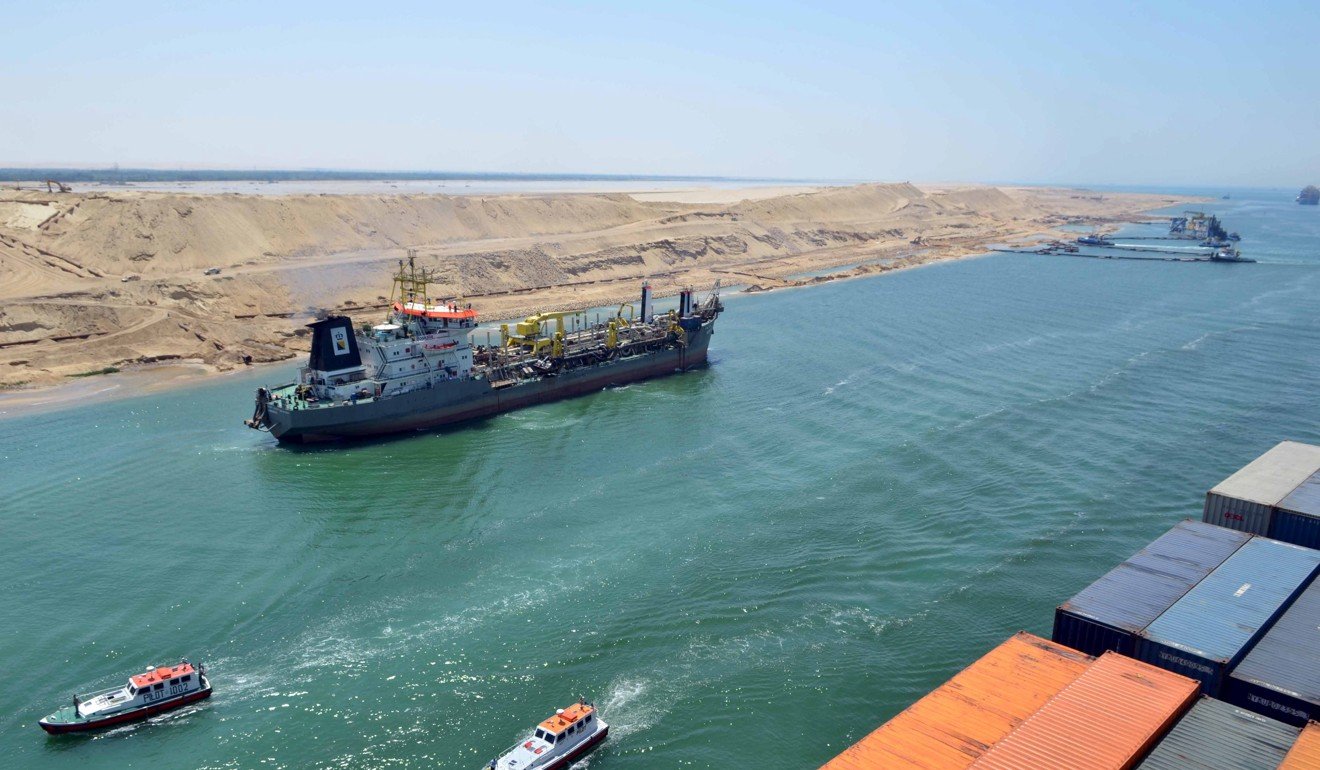 "It also seeks to secure energy resources from those countries as well as expand trade and commercial ties and better support the Indian diaspora in the region.
"[In contrast,] the only country friendly to China with military power capable of deploying to the Gulf of Aden in a sustained way would be Russia," he said.
"But Moscow currently has only sought to play a limited role in the area, perhaps because it is less dependent on shipping in that region than other countries."
With the military presence of the West likely to grow in the future, China is putting its commercial pursuits in the foreground to offset Western scepticism while it continues to develop the maritime Silk Road.
China has recently focused on local economic projects such as the Addis Ababa-Djibouti high-speed electric train, Djibouti International Free Trade Zone, and Djibouti International Industrial Parks Operation, making space for cooperation with local communities.
"In all, these projects are worth about US$5 billion, most of it coming from Chinese government-backed, and private lenders," Nantulya said.
"Beijing's activities in Djibouti reflect a mix of military and commercial interests … This 'dual basing' model has allowed the Chinese government to play down the military significance of its engagements in Djibouti and created some interdependencies between civilian and military assets such as in the area of logistics.
"[As such,] views about the Chinese base in the rest of Africa are generally placid … African commentators have a generally positive view of international peacekeeping and counterpiracy operations and this has meant that discussions about China's larger strategic intentions have been minimal."
Adesoji Adelaja, a professor at Michigan State University and a global fellow with the Wilson Centre's Africa Programme, said Africa's infrastructure shortcomings had forced governments to focus on addressing those pressing problems first.
"Many governments in Africa are not so concerned about leveraging the future, largely because their nation's infrastructure needs are so limiting to growth. We hear more complaints from the West than from African governments and more complaints from African people than you hear from their governments," Adelaja said.
But analysts warned that while African nations welcomed the Belt and Road Initiative, Beijing needed to deliver more practical benefits to local communities to maintain its expanded sphere of influence in the long run.
"[Without the realisation of practical benefits to locals,] the facility in Djibouti, in my opinion, is to enhance Chinese stability and food security," Adelja said.
"Whether Djibouti's socio-economic development is a primary reason is yet to be seen.
"The question borders on Chinese intent. Is China lending money, hoping that debtors will not be able to pay, and therefore hoping to gain control of these critical assets? A look at what projects are being funded will tell you about whether China's lending is to facilitate growth or facilitate control."
This article appeared in the South China Morning Post print edition as: how tiny Djibouti rose to belt linchpin