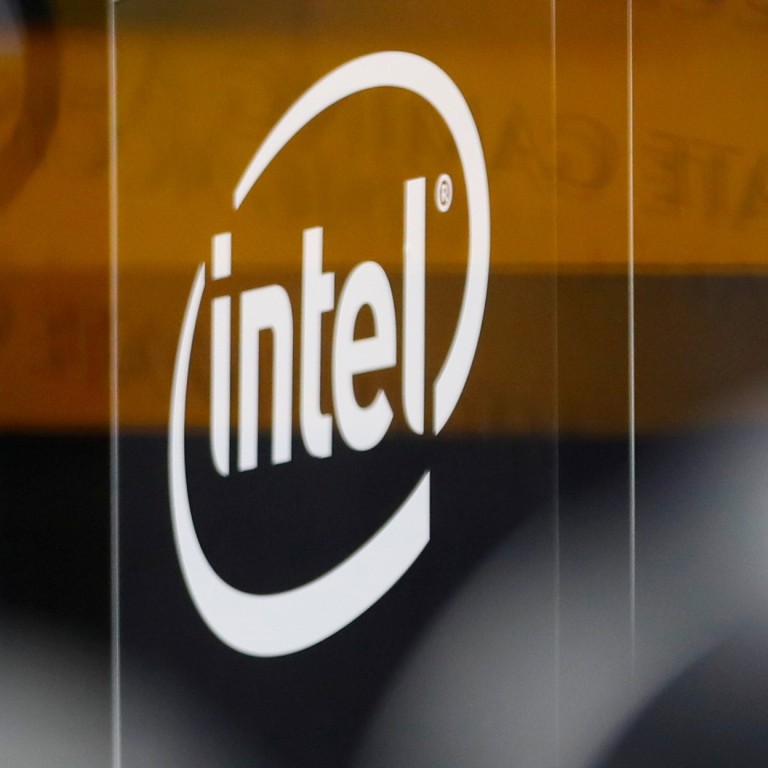 The trade war rumbles on – but US chip makers are cautiously optimistic despite lingering soft demand
Major US chip companies have moved on from trade war worries that had weighed heavily on business last year
Soft orders seen continuing as China works through a glut of supply stretching back to last year
US semiconductor companies have grown cautiously optimistic that demand in China for their products will strengthen amid hopes that an end to the tariff battle between the US and the Asian nation may be in sight. But immediate soft demand continues to linger.
Executives from Intel, Qualcomm, ON Semiconductor and other chip makers that reported quarterly earnings in the past week have said in calls with Wall Street analysts that they have largely moved past trade war worries that had weighed heavily on their businesses a year ago.
But challenges remain, with soft orders seen continuing in the current quarter, the executives said, as China works through a glut of supply stretching back to last year.
"We saw a very opposite sentiment this week compared to last year," Kevin Cassidy, an analyst at Stifel Financial, said on Thursday. "The general feeling is that the worst is over. Once trade issues are solved, we will be back on track and [earnings trajectories for] lots of US companies will point up."
The sector has shown for the last six months that it is recovering. An equity benchmark for US-listed semiconductor stocks – BlackRock's iShares PHLX Semiconductor Sector Index Exchange-Traded Fund – has surged 30 per cent since November after dropping 14.4 per cent between May and December as the trade battle heated up.
Intel, the world's second-largest chip maker, which draws almost a quarter of its revenue from China, said last Thursday that the "end market implies an uptick in the second half".
For Phoenix, Arizona-based ON Semiconductors, "China appears to be improving after being a source of weakness in recent quarters," Cassidy wrote in a research note.
Revenue seemed to also stabilise for Qualcomm, a San Diego, California-based telecommunications product and service provider. Late on Thursday, the company reported a 5 per cent drop in revenue for the three months ended March 31, compared with a much larger 20 per cent decrease in the previous quarter.
Chief executive Steve Mollenkopf said at the shareholder meeting in March that the company "had tremendous growth in areas like China".
He highlighted the company's 5G – or fifth-generation – mobile telecommunications technology, which lets data be transferred at 20 times the speed of existing standards, calling it "increasingly more relevant for governments around the world".
"Because our technology is so important, we have been able to find win-win ways to work with governments, including in the US and in China," Mollenkopf said.
Qualcomm competes with its Chinese customer Huawei in the race to develop 5G technology, which has become a thorny issue in trade negotiations as the two countries vie for global domination in the sector.
Huawei, the world's second-largest smartphone maker, is also in the spotlight for other contentious issues with the US, including the accusation that it did business through the shell company Skycom in Iran, a country under US sanctions, and stole trade secrets from T-Mobile.
Since US President Donald Trump imposed tariffs on billions of dollars of Chinese goods last year, US tech companies have felt some pain, since many US-made or designed products are put together in China and are subject to the duties.
It is only very recently that US chip makers have been able to breathe a sigh of relief as Washington and Beijing seem to be inching closer to a trade deal that observers suggested could come as early as next Friday.
Chinese Vice-Premier Liu He is set to travel to Washington for talks next week, after the US delegation met Chinese negotiators in Beijing on Wednesday.
White House press secretary Sarah Huckabee Sanders said in a statement this week that "discussions remain focused toward making substantial progress on important structural issues and rebalancing the US-China trade relationship".
Negotiators in Beijing, however, cautioned on Friday against treating seriously Washington's messages that the current talks would be a "last round" of negotiations, calling the assertions a tactic designed to "generate pressure" on China.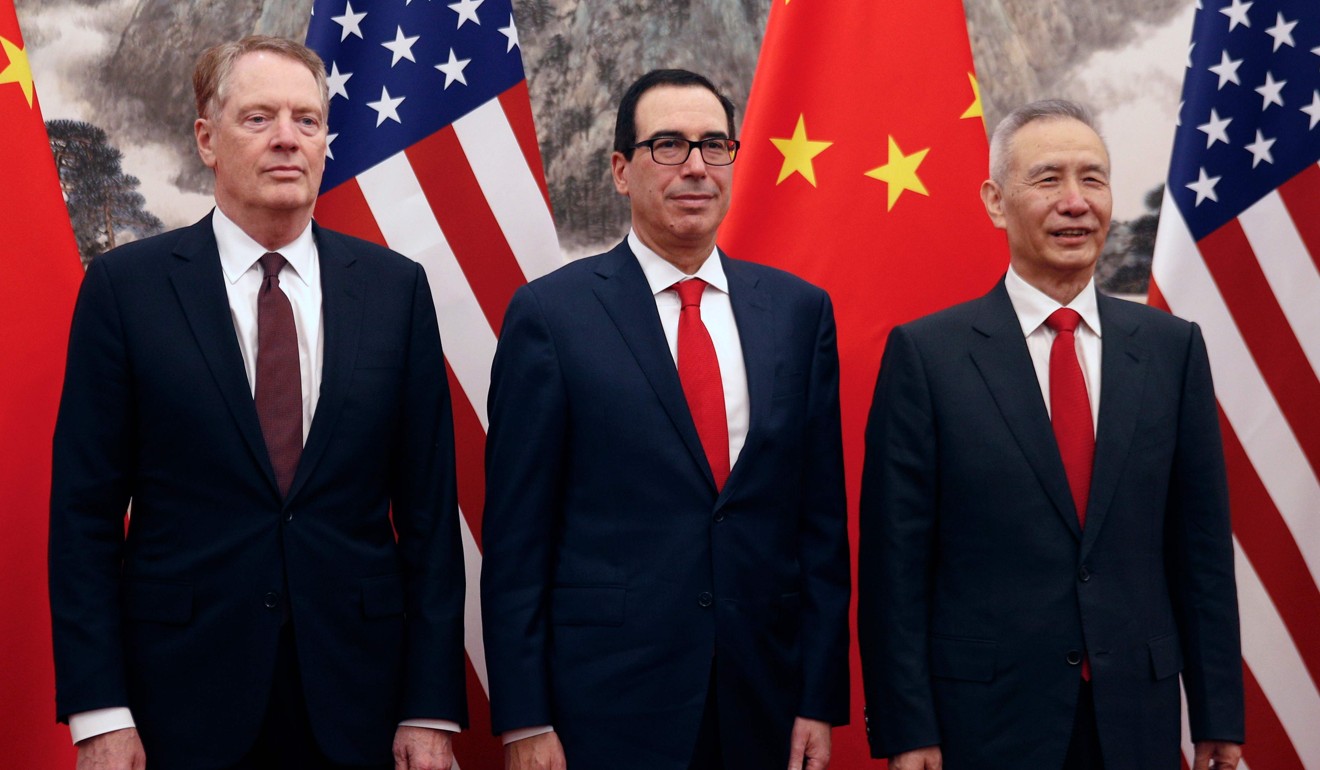 While US tech executives saw the underlying demand in data centre, 5G, automotive and industrial sectors picking up in the long run, sales are expected to remain soft for the time being.
Intel, based in Santa Clara, California, last week gave a second-quarter forecast that was below analysts' estimates.
"Chinese customers bought more than their needs in the third and fourth quarters of last year due to trade war concerns, and that inventory has yet to be worked out of the system," an Intel executive said on an earnings call at the time.
Therefore, year-on-year declines in enterprise products had continued in the second quarter, he said.
Bernstein analyst Stacy Rasgon attributed the weakness mostly to "considerable shortfalls in China, coupled to data centre digestion at cloud and communications service provider customers in the wake of recent significant overbuilds".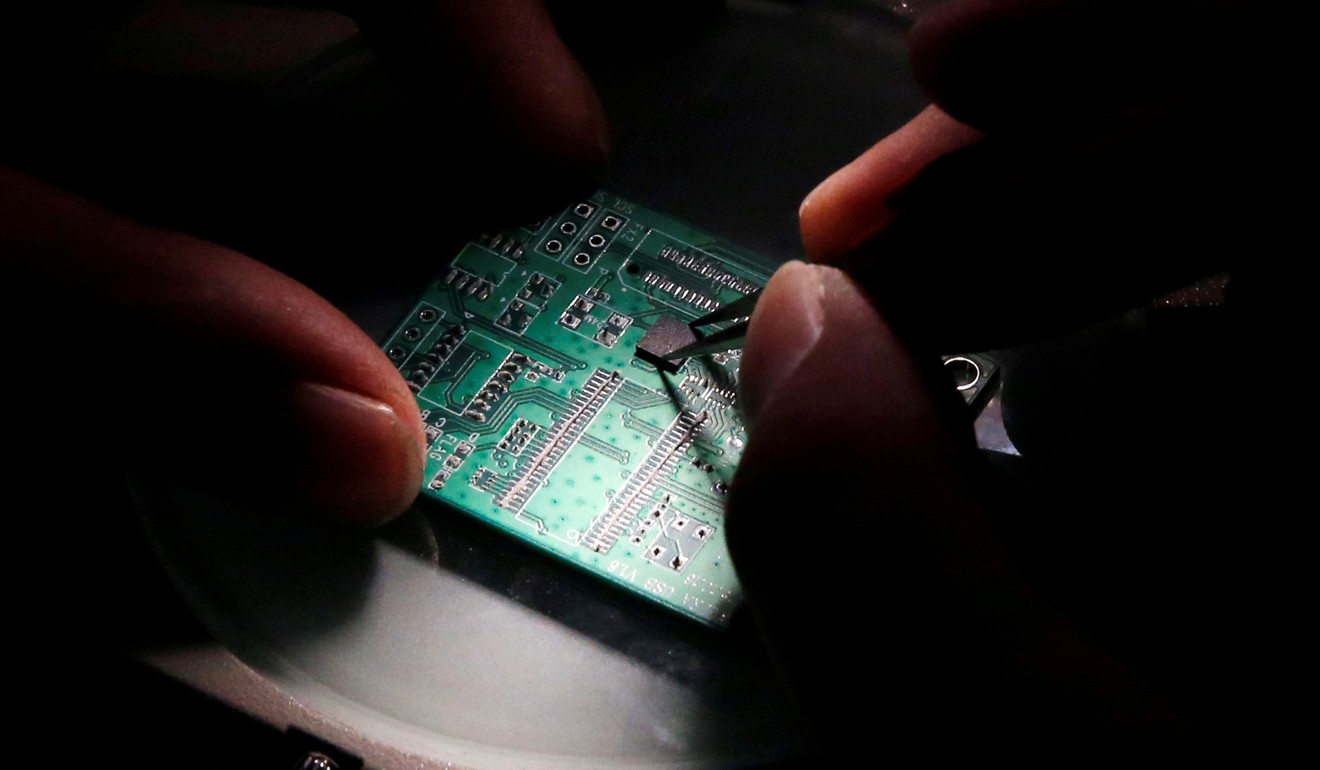 Qualcomm also gave a lacklustre revenue outlook for the current quarter, citing weak Chinese demand for smartphones.
The disappointing forecast overshadowed the company's April settlement of a prolonged legal battle with Apple, a development that could give Qualcomm added revenue of up to US$4.7 billion, according to the company.
While a trade deal is expected soon, American chip makers will still face challenges posed by softer Chinese smartphone demand, having to wait for a glut of tariff war-related inventory to clear itself and for a resolution in Qualcomm's dispute with Chinese smartphone giant Huawei.
"Our belief is that our resolution with Apple enhances our position to resolve our licensing dispute with Huawei," Qualcomm said in its earnings presentation.
"Our expectation is that the rest of the fiscal year will be impacted by a slower market for devices, particularly in China."
This article appeared in the South China Morning Post print edition as: Makers of chips in US cautiously optimistic