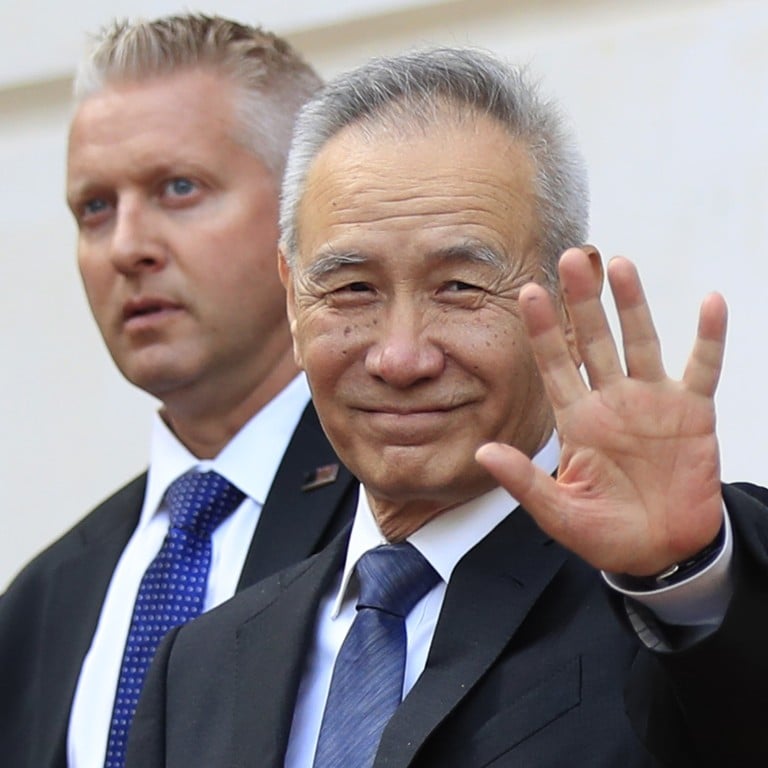 China's Vice-Premier Liu He 'came to US against pressure' to prove Beijing's sincerity in trade talks
Beijing's top trade negotiator says he seeks 'very candid exchange of views' with US counterparts
Talks coincide with US' tariff increases on Chinese goods, which Donald Trump claims provoked greater urgency from Beijing
Before China's Vice-Premier Liu He entered into negotiations with his American counterparts on Thursday, he told reporters that he was "hopeful" a deal was still within reach.
"I make this trip against the pressure because we want to show our highest sincerity," he told China's state media. "We also want to resolve some of our differences in a candid, rational manner with self-confidence. I believe there is hope."
Liu needed all the positivity he could muster. Just a few hours before he made his comments, the US Federal Communications Commission said it had rejected an application by China Mobile to provide phone services in the US. Hours after that, the Trump administration made good on its threat to raise the tariffs on US$200 billion of Chinese imports to 25 per cent from 10 per cent.
Harvard-educated Liu is one of Chinese President Xi Jinping's most trusted allies and manages a huge economic portfolio, including hi-tech development, which is a key area of friction between China and the US.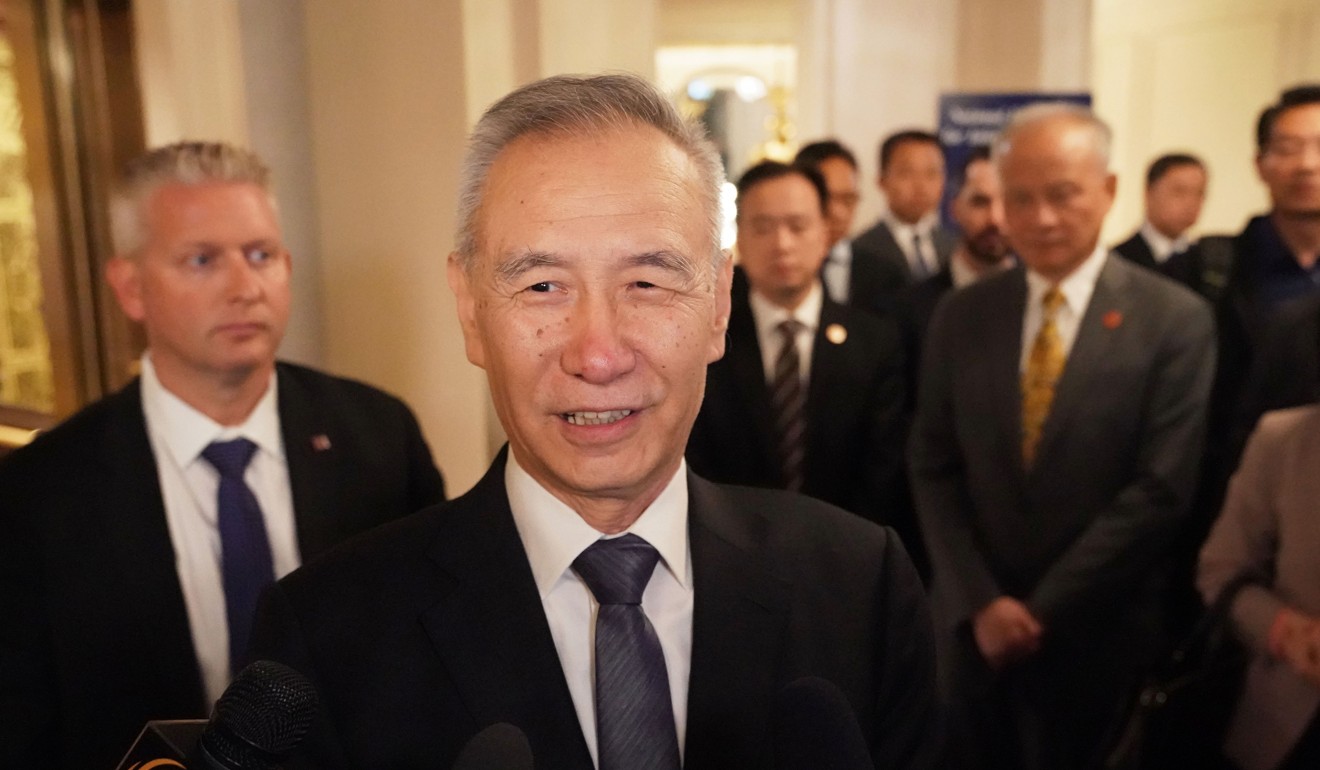 In dealing with US President Donald Trump, and US Trade Representative Robert Lighthizer – a man known for being a tough negotiator – Liu has an uphill task.
If he gives too much away in concessions he may be blamed for damaging the growth prospects of the companies in the sectors he oversees. But he also risks being seen as a failure if he does not secure a deal at all in Washington.
"It's not really a matter of whether Liu's negotiating tactics are good or not," said a researcher from a State Council think tank.
"Even if Liu is given the full backing to accept what the US is demanding, he will be blamed by those who are affected, such as state-owned enterprises that might be forced to open up. If there is no deal, then those enterprises that rely on exports and other people will also blame him," the person said.
Since the first round of trade talks in January – when Xi and Trump agreed to put on hold their plans to raise tariffs – Liu agreed to address some of the United States' demands. His pledges include buying more American products, such as soybean and natural gas, and in recent weeks Beijing passed a law to facilitate foreign investment and vowed to out an end to forced technology transfers.
The two sides are also reported to have agreed on an enforcement mechanism for the trade deal.
While there was hope that a trade deal could be reached during Liu's latest trip, Trump's announcement on Sunday came as a major blow, and forced the Chinese official to delay his arrival in Washington.
Lu Xiang, a specialist on US issues at the Chinese Academy of Social Sciences, said the current situation was similar to what happened last year when the US said it would impose tariffs on Chinese products just days after agreeing to put them on hold.
"The pressure on Liu is tremendous, the outlook for the trade talks is bleak, hard to predict," Lu said.
Investors and policymakers around the world are now watching Liu closely, as the man once referred to by Xi as "very important to me" seeks to secure a deal.
If he does so Liu will have to oversee a major policy shift to meet the US terms. But if the trade talks fail it could put at risk the very future of China-US relations, where differences on military, technological and ideological issues have caused tensions to soar.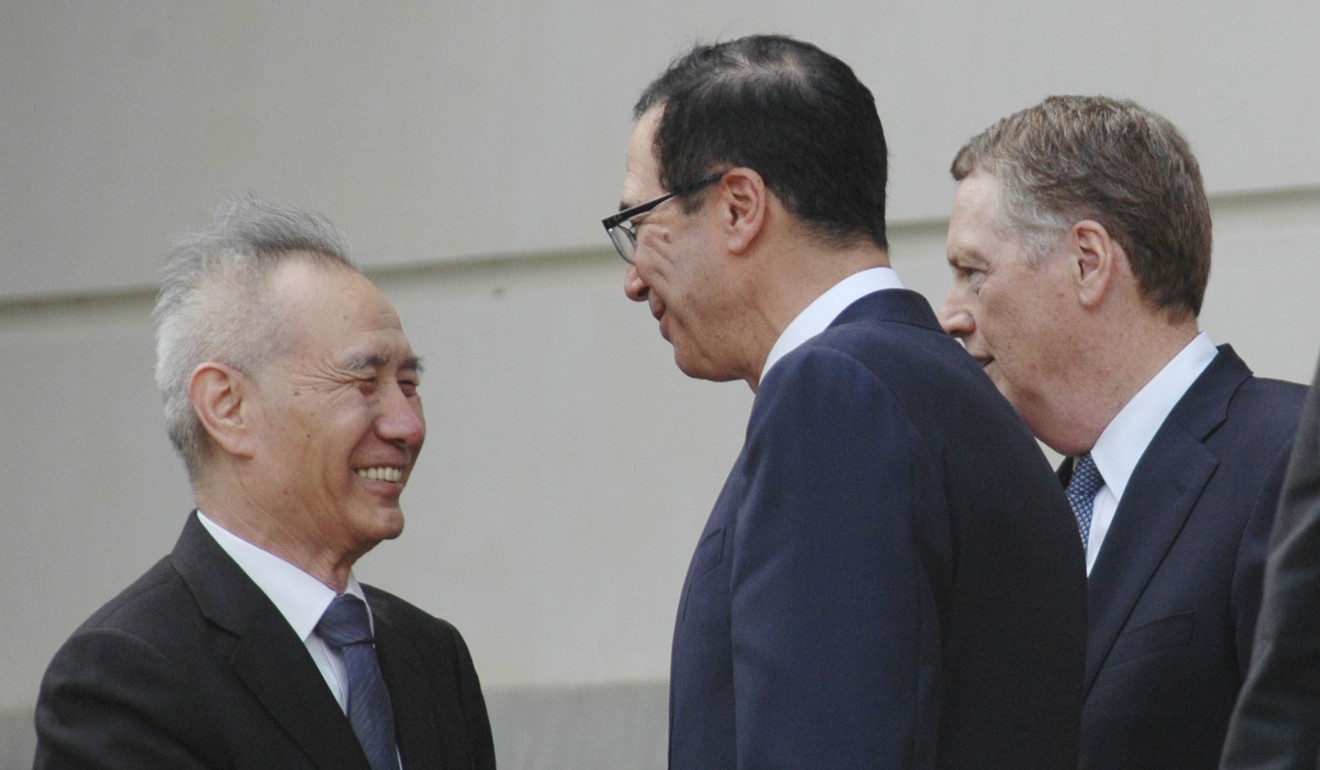 "Of course the pressure [on Liu] is very high, obviously from Trump and the US team, but maybe also from within China," said Shi Yinhong, an expert in US affairs at Renmin University of China.
"China will continue to talk with the US representatives in Washington for several hours, but no one seriously thinks that a few hours of talks can fix the rapidly widening gap between Beijing and Washington," he said.
On Thursday, Liu had a working dinner with Lighthizer and US Treasury Secretary Steven Mnuchin, at which he said that raising tariffs would be harmful and that disputes should be tackled through negotiation.
"The economies of China and the US are to an extent interconnected," he said. "Both nations will be hurt. There are some problems during the consultations, but we should not let the innocent be affected."
Additional reporting by Wendy Wu, Keegan Elmer and William Zheng
This article appeared in the South China Morning Post print edition as: liu under huge pressure from all sides