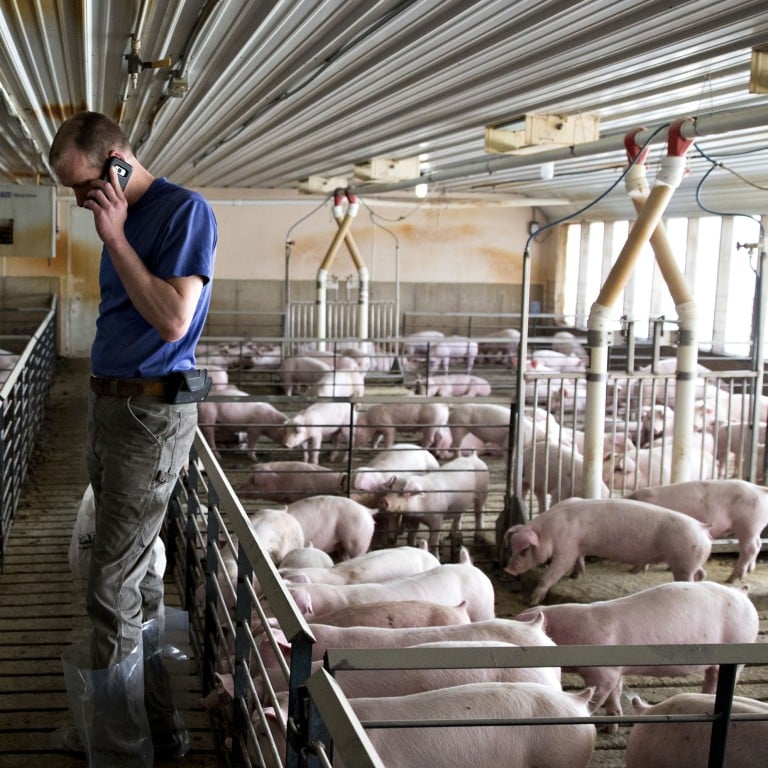 'From bad to worse': tariff-hit US farmers urge Donald Trump to settle trade war
Calls from agricultural groups to break stalemate through deals with China and Mexico or prioritising markets elsewhere
Pig farmers push for speedier settlement while soybean farmers have 'no hope of making any money'
American farmers have "lost all hope" for a satisfactory resolution to the US-China trade war, and are pushing their government to turn to new markets after the sudden escalation in tensions last week.
US agricultural exporters such as soybean and pork producers have suffered major losses over the past year since Chinese tariffs were placed on thetir goods, and fear the protracted dispute will keep them out of the Chinese market for a long time to come.
"If you asked me two weeks ago, I would have told you I was optimistic about a deal, but now I've just done a 180 and I'm not optimistic at all," Lindsay Greiner, president of the Iowa Soybean Association, said.
US President Donald Trump suggested last month that Washington and Beijing were close to a deal, but said last week that
China had backtracked
on previously agreed positions.
In response to
Friday's tariff hike by the US
, from 10 to 25 per cent on US$200 billion of imported Chinese goods, China struck back on Monday with tariffs on about 5,000 types of American products worth US$60 billion. Among these goods were agricultural products including beef and manufactured products such as furniture.
Soybean prices hit a 10-year low when markets reopened on Monday. No new tariffs had been levied by China against US soybeans, but
farmers have suffered
since China applied a 25 per cent tariff last July.
"It's gone from bad to worse," Greiner said. "I had been optimistic but last week everything blew up. It's not good for agriculture at all."
Jim Monroe, spokesman for the National Pork Producers Council, said resolving the US' trade disputes was the top priority for pig farmers, who have also faced two rounds of 25 per cent punitive tariffs from China on their exports last year.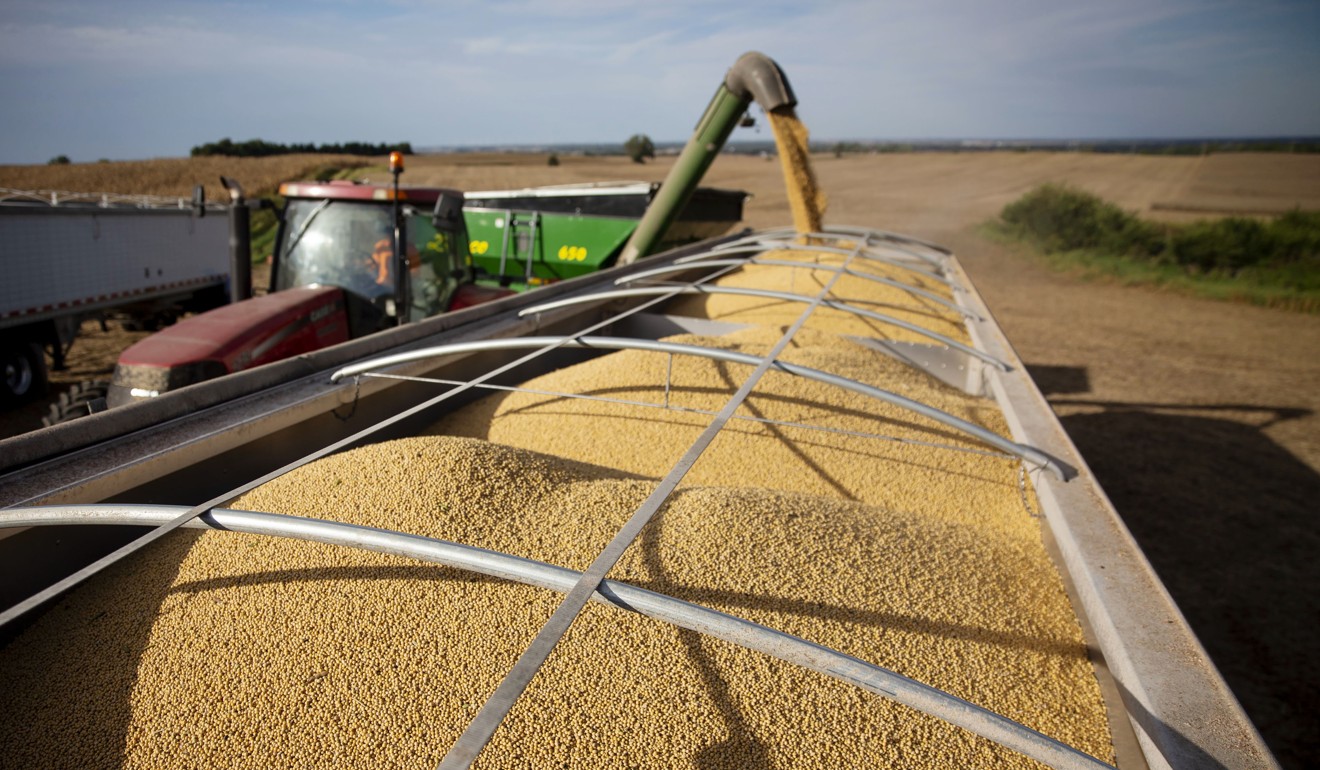 US pig farmers export about a quarter of their produ
ce, so have been affected by trade disputes with China and other countries including Mexico.
The value of US pork exports has fallen 14 per cent so far this year, according to Monroe. Pork producers are losing US$12 per animal because of the trade dispute with Mexico – with the US subject to retaliatory tariffs of 20 per cent – and US$8 per animal because of the dispute with China.
"We understand that the administration is
realigning its trade relationship
with China," Monroe said. "It is a complex undertaking and there are many interests to balance. We continue to urge the administration to resolve trade disputes as quickly as possible."
Greiner said farmers and US officials should turn their attention to finalising other trade deals, such as the
United States-Mexico-Canada Agreement
, or expanding business with the European Union. Soybean exports to the EU surged last year as the trade war heated up.
"We need to work on these deals, deals that we can get done, because this China deal doesn't look good at all," he said.
Greiner said dissatisfaction with the trade tensions would not stop farmers maintaining relations with both the Trump administration and their Chinese buyers. He travelled to China in March and plans another trip in the summer in the hope that business may return to normal.
"We were very pleased with the meetings we had [with major Chinese soybean buyers]," Greiner said. "We were well received, and everyone told us, 'We want this trade war over just as bad as you do, and we want to get back to doing business the way we were.'
"We left there fairly upbeat, but after last week I don't have one ounce of optimism left in me."
"From a financial standpoint as a US farmer, it is at least a little bit encouraging that they are going to take some of the tariff money [levied by the US] and provide some financial aid," Greiner said.
"We're planting a crop that is substantially below our break-even rate. There's just no hope of making any money."
This article appeared in the South China Morning Post print edition as: American farmers have 'lost all hope', seek new markets