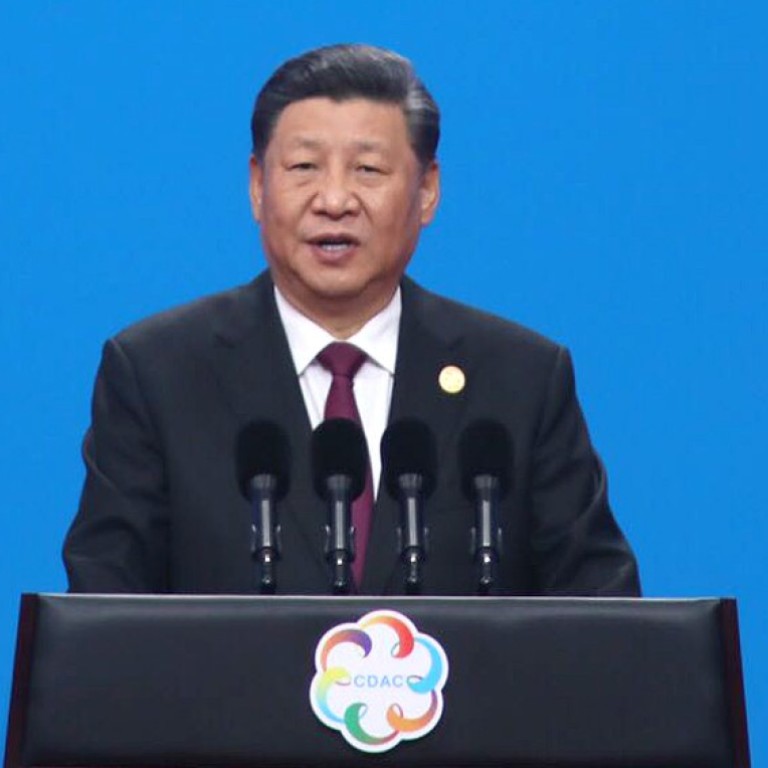 Chinese President Xi Jinping warns of disaster if one civilisation imposes its will on another
He urges more openness and cooperation in speech at Beijing's Conference on Dialogue of Asian Civilisations
US State Department's Kiron Skinner had provoked criticism by calling competition with China 'a fight with a really different civilisation'
In the latest sign that the confrontation between China and the United States is escalating, Chinese President Xi Jinping warned that one civilisation forcing itself on another would be "stupid" and "disastrous".
Xi's remarks, delivered at the Conference on Dialogue of Asian Civilisations, where Beijing demonstrated its soft power, did not mention the US but were regarded as the highest level response yet to tough rhetoric from Washington.
Analysts said confrontation would lead China to more forcefully promote its initiatives, which will push the US towards a more confrontational stance and further damage bilateral relations.
Xi's speech took place two weeks after US State Department director of policy planning Kiron Skinner described competition with China as "a fight with a really different civilisation and a different ideology". Skinner said it was the first time the US had faced a "great power competitor that is not Caucasian".
Chinese officials rejected Skinner's remarks, and in his speech Xi appeared to expand on the theme, saying cultures were distinctive but no better or worse than each other.
"If someone thinks their own race and civilisation is superior and insists on remoulding or replacing other civilisations, it would be a stupid idea and disastrous act," Xi said.
"We should hold up equality and respect, abandon pride and prejudice, deepen our knowledge about the differences between our own and other civilisations, and promote harmonious dialogue and coexistence between civilisations."
He went on to say: "If countries retreat to secluded islands, human civilisation will die out because of a lack of exchanges."
Xi said that people should step outside the confines of their culture to discover the advantages of others, and argued it was the best way to inspire innovation.
"All civilisations must progress with time and keep up with the latest achievement," he said.
The president suggested that the Belt and Road Initiative, China's transcontinental infrastructure strategy, was a means of promoting cooperation between nations.
"The Belt and Road … and other initiatives have expanded the channels for civilisation exchanges," he said.
Beijing last month held the Belt and Road Forum to demonstrate its trade and infrastructure projects in countries from Asia to Africa.
The speech reiterated the idea, which Xi outlined in 2014, of a community of shared destiny, arguing that Asian countries should open and connect their policies, infrastructure, trade, investment and people.
Pang Zhongying, a Beijing-based international relations professor who was invited to attend the dialogue, said confrontation between China and the US will get worse and be reflected in aspects of international relations from trade to culture.
"Right now, China does not have an integrated approach to the challenges from the US," he said. "A lot of people are aware of the dangers if the China-US relations continue to deteriorate."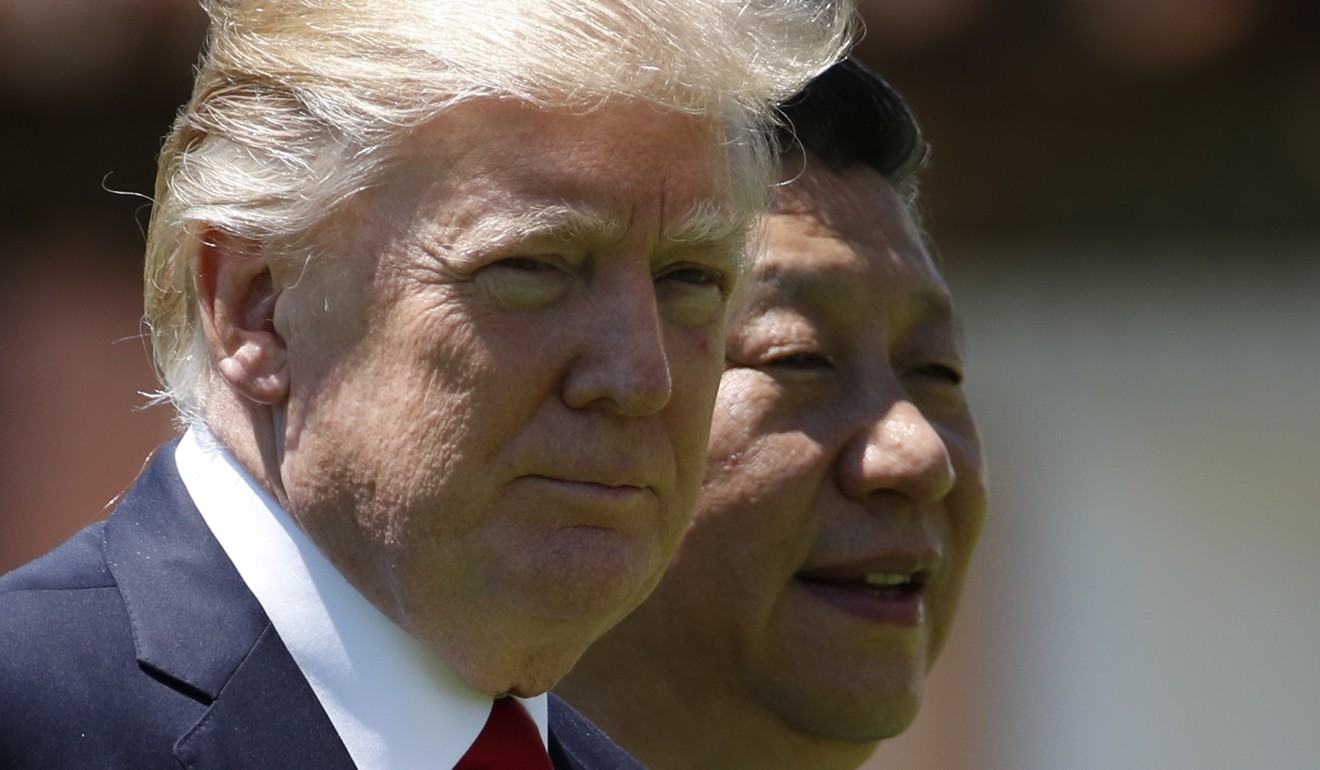 Wang Huiyao, founder of the Centre for China and Globalisation, said China would be more eager to promote its initiatives as the US toughened its stance because Beijing believed maintaining relations with other nations was important.
In his speech, Xi laid out his vision on how Asian nations should promote exchanges.
Asia must maintain peace as a precondition of economic growth, which is the pillar of civilisation, he said.
"All countries should conduct exchanges beyond borders of state, time and civilisations, and work together to protect the peaceful time we have, which is more precious than gold," Xi said.
"Children and women are suffering from poverty, hunger and diseases in Asia. This has to be changed," he said, calling on Asian nations to "work together to promote an open, inclusive, balanced and mutually beneficial globalised economy, eradicating poverty".
Xi proposed deeper cultural exchanges, saying that China would cooperate with more Asian nations to translate and share their literature and promote domestic and overseas tourism.
"This can facilitate the appreciation and understanding of different cultures," he said.
Stating that China received 140 million overseas tourists last year while 160 million Chinese went abroad, Xi said tourism could promote economic growth and friendship across Asia.
China would increase exchanges involving its young people and think tanks, he said.
Oh Ei Sun, a senior fellow at Singapore Institute of International Affairs, said Xi's message meant that the civilisations of Asia should be confident of their achievements and put greater emphasis on people-to-people exchanges under the Belt and Road Initiative.
This article appeared in the South China Morning Post print edition as: xi: CLASH OF civilisations is STUPID