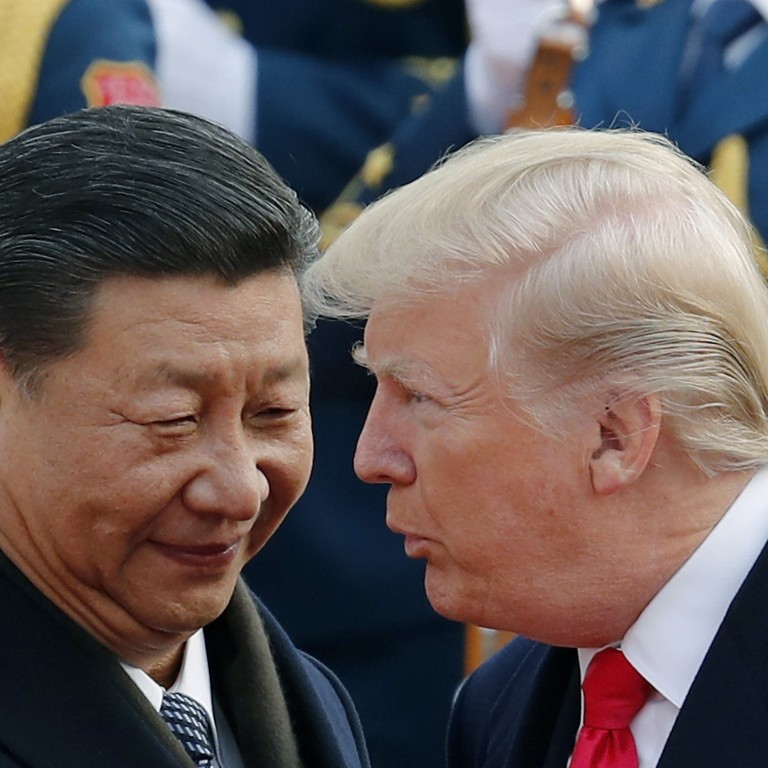 Exclusive

|
Former Donald Trump official hopes for US-China trade deal, but says Beijing can afford to wait
Susan Thornton says Washington must return to diplomacy and rescue deal
State Department veteran says pressure will hit Donald Trump before Xi Jinping
A former official in the Trump administration has said that China can weather the storm brought by the trade war with the United States but might have to "keep steady, keep their heads down and wait" for change in the White House.
Susan Thornton, former acting assistant secretary of state to US President Donald Trump, told a gathering in Shanghai on Wednesday that she hoped a trade deal between the US and China could be concluded by next month.
But the reality was that it would "take a while" for China and the US to talk about cooperation again, Thornton, who in 20 years rose to become the US State Department's chief negotiator for East Asia and Pacific affairs, told the South China Morning Post.
"I want to be optimistic," said Thornton, whose 27-year career in Washington ended in July. "I tell all our foreign counterparts they should keep steady, keep their heads down and wait. [They should] try to not let anything change dramatically."
"If this sceptical attitude towards talking diplomacy continues in this administration, you might have to wait till another administration," Thornton said at an event held by National Committee on US-China relations and Shanghai's American Chamber.
Hopes for an end to the year-long dispute between China and the US and a trade deal diminished after the latest round of talks in Washington ended on Friday without progress. Negotiations, which began in January with high level delegations led by Chinese Vice-Premier Liu He and US Trade Representative Robert Lighthizer, were deadlocked despite optimism that a deal was close.
With a tweet on May 4, Trump announced tariffs on US$200 billion of Chinese goods would be increased from 10 per cent to 25 per cent. The policy took effect on May 10, and China has since responded with tariffs on US$60 billion of US goods that will begin on June 1.
Trump said he will meet Chinese President Xi Jinping at the G20 summit in Osaka, Japan in June for "fruitful" discussions on trade.
Thornton – now a senior fellow at Yale Law School's Paul Tsai China Centre – said there was little motivation for China to return to the negotiating table with new proposals for the US.
"I think it [negotiating] is going to have to wait until either the Chinese side, because of economic performance issues, or the US, because of economic performance issues, get back to the table. It could take a while," Thornton said.
But Thornton, hand-picked by former secretary of state Rex Tillerson as the senior diplomat dealing with China and North Korea, said she thought China could weather the trade war better than the Trump administration.
"China's political design has an edge in negotiations because it does not need to display as much information to the public through the media," she said.
"Trade discussions have now moved from an economic and commercial realm to a more political realm," Thornton said. "Once things moved to the political realm, it was easier for China to control its political environment than [it was for] Trump to control his.
"Pressure will start to build on President Trump before it builds on President Xi, and that gives the Chinese time," she said.
Thornton said the road to the 2020 presidential election would take its toll on Trump as the US and China sparred and trade tariffs replaced negotiations.
With no Republican challenger in sight, Trump was largely expected to run for a second term in the White House against a Democrat who could be one of more than a dozen candidates.
Thornton told the 300-strong audience of mostly academics, diplomats, businesspeople and graduates that calling the 2020 US presidential candidate who would better suit Chinese interests was too tough.
But China could expect changes in its relationship with the US if Trump was voted out, she said.
"Trump has a unique style, so any other president who comes into office would not have that style, and would have a more balanced and predictable set of policies towards China. I would expect that the focus on the trade deficit would morph into something a lot more familiar," she said.
"In the past, you would have better communication in the run-up to this kind of [trade] negotiation and you would have talked about what the constraints on both sides were. When you worked through these issues, there would be a little more of a feeling of motivation in getting it done," she said.
"You did not have a President Trump before. Usually when we go into a negotiation, we know our president wants us to get the deal done eventually. But here we have a situation that we do not really know what the guy wants."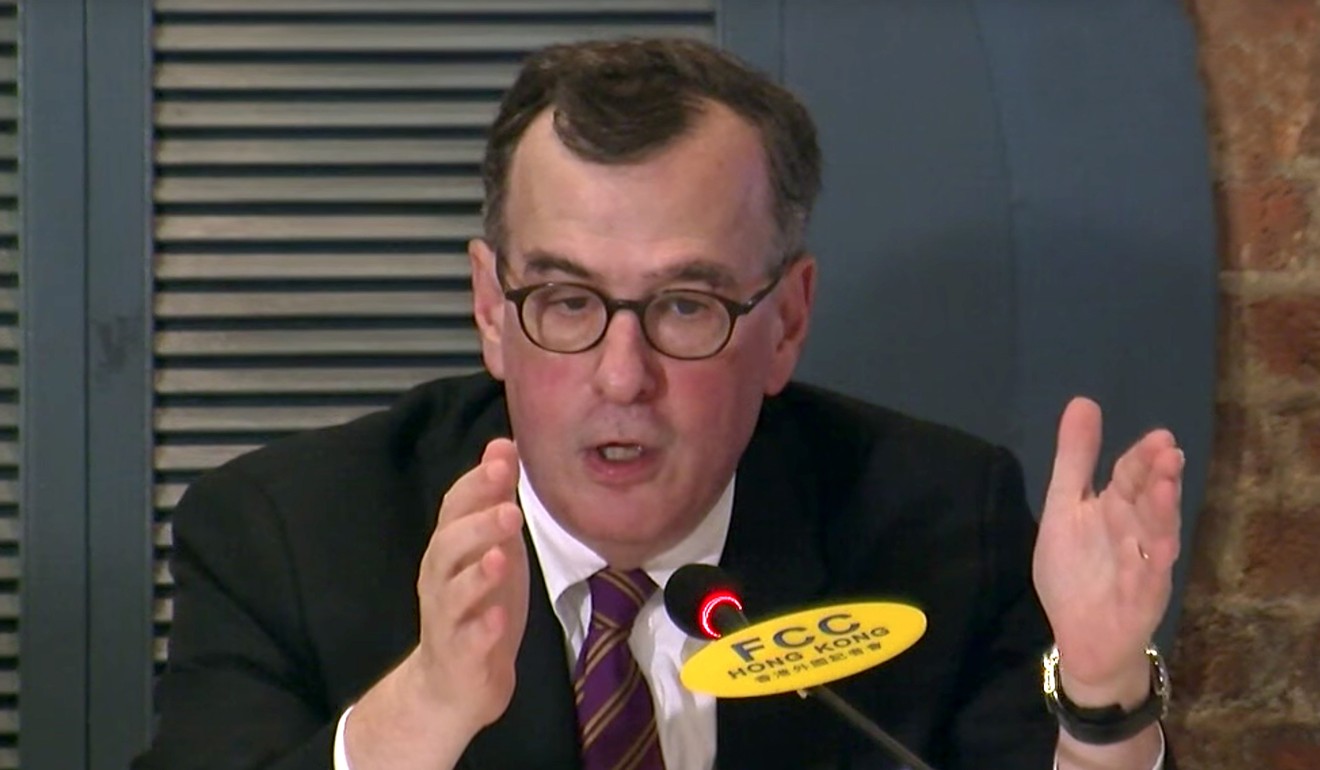 Frank Lavin, who runs a consultancy in Shanghai called Export Now advising businesses working in China and is the former head of the International Trade Administration at the US Commerce Department between 2005 and 2007 under George W Bush, said there was general support for Trump's approach towards China.
"There's an ambivalent view on tariffs, whether it's the right tactic or not. But at least most people, I think a solid majority of Americans, will say he is done a good job of identifying the problem and rattling China," he said.
Additional reporting by Finbarr Bermingham and Sidney Leng
This article appeared in the South China Morning Post print edition as: Beijing 'may have to wait for change in White House'