US Senate bill proposes sanctions for involvement in 'illegal' activities in South and East China seas
'This legislation reiterates America's commitment to … holding the Chinese government accountable for bullying and coercing other nations in the region'
The act would allow the seizure of US-based assets of those developing projects in areas contested by Asean members
US senators from both political parties will reintroduce legislation on Thursday committing the government to punish Chinese individuals and entities involved in what they call Beijing's "illegal and dangerous" activities in the South and East China seas.
If it becomes law, the "South China Sea and East China Sea Sanctions Act" would require the government to seize US-based financial assets and revoke or deny US visas of anyone engaged in "actions or policies that threaten the peace, security or stability" of areas in the South China Sea that are contested by one or more members of the Association of Southeast Asian Nations (Asean).
"This bipartisan bill strengthens efforts by the US and our allies to counter Beijing's illegal and dangerous militarisation of disputed territory that it has seized in the South China Sea," Senator Marco Rubio, a Republican who is leading the legislation with Democratic Senator Benjamin Cardin, told the South China Morning Post.
"This legislation reiterates America's commitment to keeping the region free and open for all countries, and to holding the Chinese government accountable for bullying and coercing other nations in the region."
The bill would require the US secretary of state to provide Congress with a report every six months identifying any Chinese person or company involved in construction or development projects in areas in the South China Sea contested by Asean members. Activities targeted by the bill include land reclamation, the making of islands, lighthouse construction and the building of mobile communication infrastructure.
Those who are complicit or engaged in activities that threaten the "peace, security, or stability" of those regions or areas of the East China Sea administered by Japan or the Republic of Korea would also be subject to sanctions, the bill says.
The legislation was previously introduced in 2017 but never moved from the Foreign Relations Committee to the full Senate, which, along with the House of Representatives, must approve a bill before it goes to the president to be signed into law.
Those supporting the new bill are hoping for a different outcome this time, with some drawing confidence from a new Foreign Relations Committee chairman – Senator James Risch – who has made scrutiny of Beijing's policies and practices a staple of his tenure since taking over from fellow Republican Bob Corker in January.
"We're very optimistic, given chairman Risch's interest in China issues," a spokeswoman for Rubio said on Wednesday, adding that there would be no difference in language between Thursday's version of the bill and the one introduced in 2017.
Also bolstering hopes that the legislation will progress is rising hawkishness towards Beijing among lawmakers in both houses of Congress and on both sides of the political aisle.
Across a broad range of matters, including national security, trade and intellectual property, the administration's position on China has won support from even the most ardent critics of US President Donald Trump. Senate Minority Leader Chuck Schumer, for instance, has applauded Trump's waging of a costly trade war with Beijing, including his escalating use of tariffs.
In a possible indicator of increased support for congressional resistance to Beijing, the current bill is co-sponsored by 13 Democratic and Republican senators, a significant increase from the two who signed on to the 2017 legislation.
Bonnie Glaser of the Centre for Strategic and International Studies (CSIS), a think tank in Washington, said it was "right that we now have a very harsh atmosphere in the Congress when it comes to China," but predicted that the "obligatory, binding language" of the legislation would have to be toned down for it to make its way to the president's desk.
"I think most administrations tend to baulk at Congress having that much say over foreign policy," said Glaser, a senior adviser for Asia and specialist in China's foreign and security policy at CSIS. "If it ever gets support within the Senate, there'll probably have to be a compromise with the House. My guess is that it would not ultimately be passed in this form."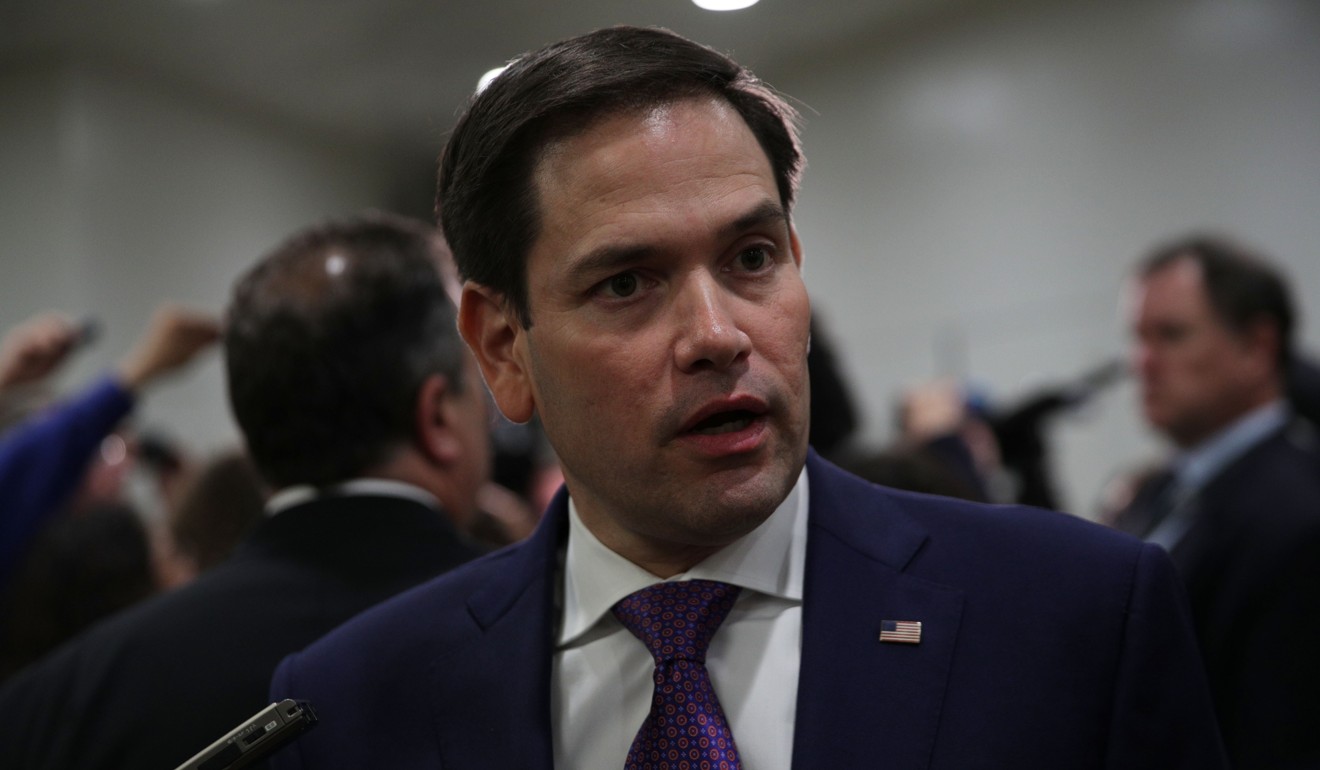 But it was "important to have this discussion and debate," said Glaser, who noted that the South China Sea had not been on the "front burner" of the Trump administration's policy agenda. "And so introducing it in Congress might not be a bad idea."
Reintroducing the legislation had been on Rubio's radar for about a month, said the senator's spokeswoman, though it had become "very timely" given the US Navy's recent "freedom of navigation operations" (FONOPs) in the region, each of which has elicited firm resistance from Beijing and, in some cases, close encounters with Chinese naval vessels.
After a US destroyer sailed within 12 nautical miles of the disputed Scarborough Shoal on Sunday, the second of such FONOPs in a month, Beijing said the ship's actions had "violated China's sovereignty and undermined the peace, security and good order in the relevant sea areas".
The Trump administration has done a much better job at conducting regular and frequent FONOPs than previous administrations, said Glaser, adding that the US government had been successful in encouraging other stakeholders in the region to engage in joint cruises and exercises.
Earlier this month, for instance, the US conducted naval drills with India, Japan and the Philippines, a joint show of force that Glaser characterised as "unusual", adding she was "glad to see [it]".
And while economic sanctions could play more than a symbolic role in going after offenders, Glaser said it was important to recognise that, while China may commit the most "egregious" violations of international law, it was not the only entity engaged in harassing activities in the region.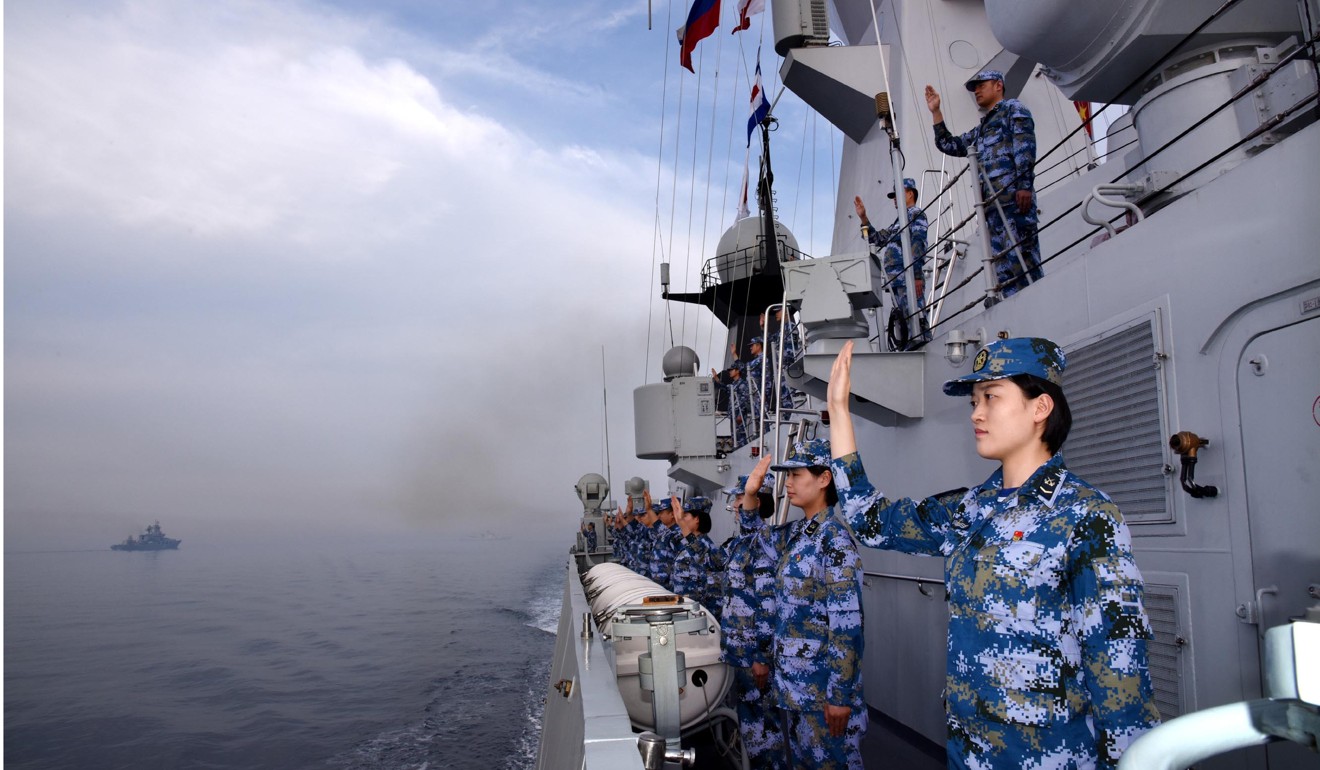 Recent data from CSIS' China Power Project, which is headed by Glaser, found that 73 per cent of major maritime incidents in the South China Sea since 2010 involved a Chinese law enforcement vessel.
"It's a high percentage, but it's not 100 per cent," said Glaser, suggesting that was something that Thursday's legislative proposal did not account for.
The bill, she said, was "not about bad actors, it's really just about China".