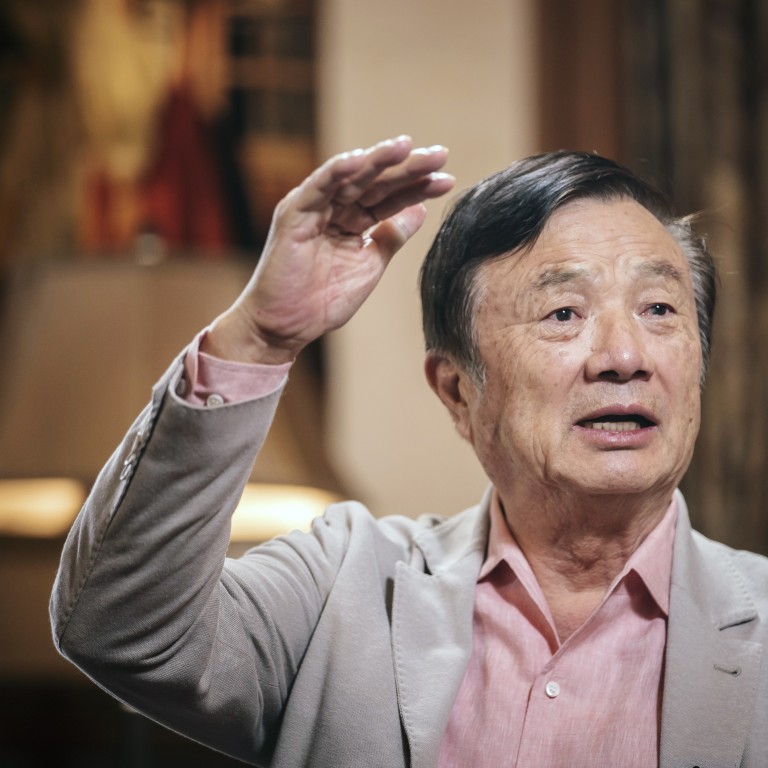 Huawei chief Ren Zhengfei dismisses Donald Trump's suggestion tech giant could play role in China trade deal
Company's founder tells interviewer that 'even if the US wants to buy our products I may not sell to them'
Huawei founder Ren Zhengfei has dismissed Donald Trump's suggestion that the company be included in a trade deal between the United States and China.
In an interview with Bloomberg Television, Ren said the idea was a "big joke", adding that the Chinese telecoms giant had nothing to do with the US-China trade war.
"The US has never bought products from us. Even if the US wants to buy our products in the future, I may not sell to them. There is no need for negotiation," said Ren.
"I will ignore Trump. Then with whom can he negotiate?
"If he calls me, I may not answer, but he doesn't have my number. I see his tweets and think it's laughable because they're self-contradictory," he told the network. "How did he become a master of the art of the deal?"
"Huawei is something that's very dangerous," Trump said. "You look at what they've done from a security standpoint, from a military standpoint, it's very dangerous."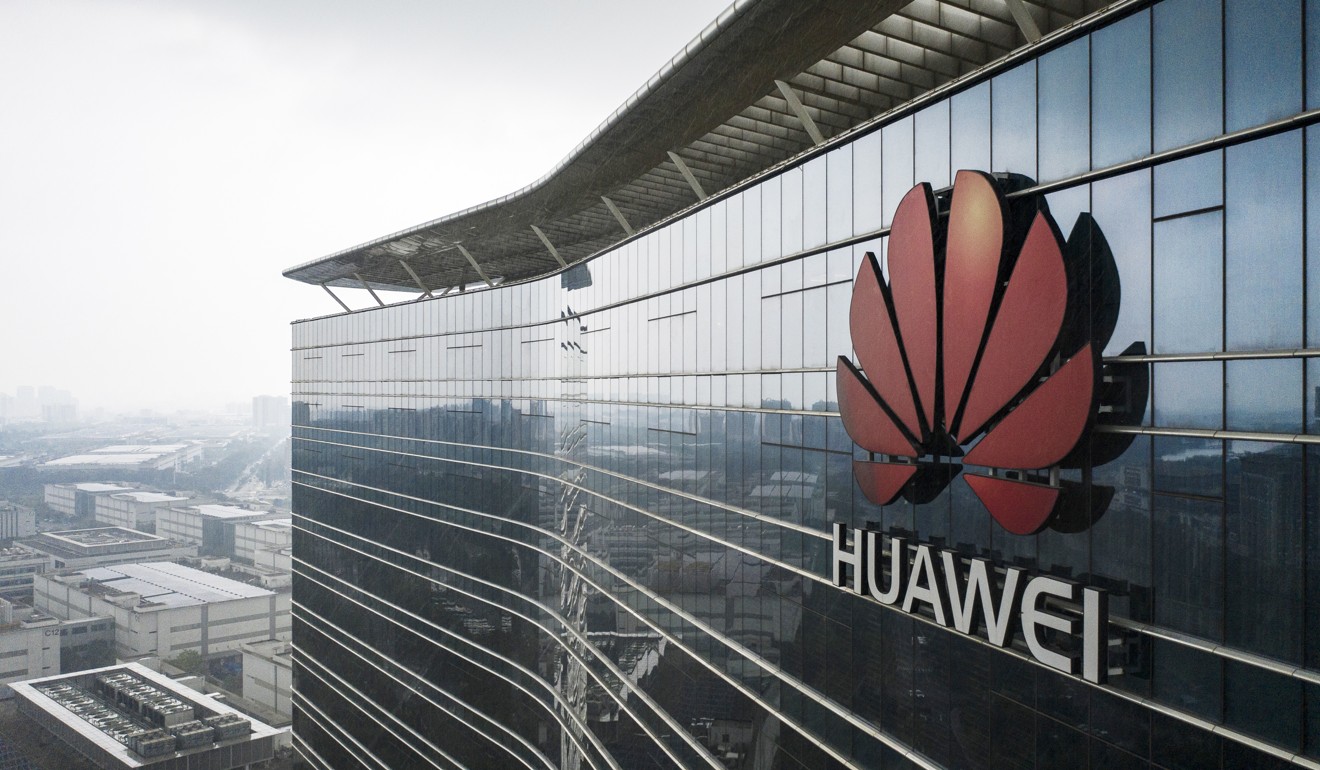 Trump then continued: "If we made a deal, I could imagine Huawei possibly being included in some form of or some part of a trade deal".
The trade talks between the US and China stalled after the two sides failed to reach an agreement in the latest round of negotiations in Washington in early May.
Since then, both sides have dramatically escalated the dispute, by imposing punitive extra tariffs on each other's exports, accusing each other of frequently changing positions and with no sign of renewing the talks.
Earlier this month Washington blacklisted Huawei, blocking the Shenzhen-based company from buying American software and components.
The company is also facing multiple indictments from the US Justice Department over alleged economic espionage and violation of US sanctions on Iran.
Ren's daughter
Sabrina Meng Wanzhou
, the tech giant's chief financial officer, was arrested by Canadian authority at Vancouver airport on December 1 at the request of the US government, which has charged her with fraud relating to sanctions on Iran.
In late January, the US Justice Department filed a formal request to Canada to extradite Meng for trial in the US.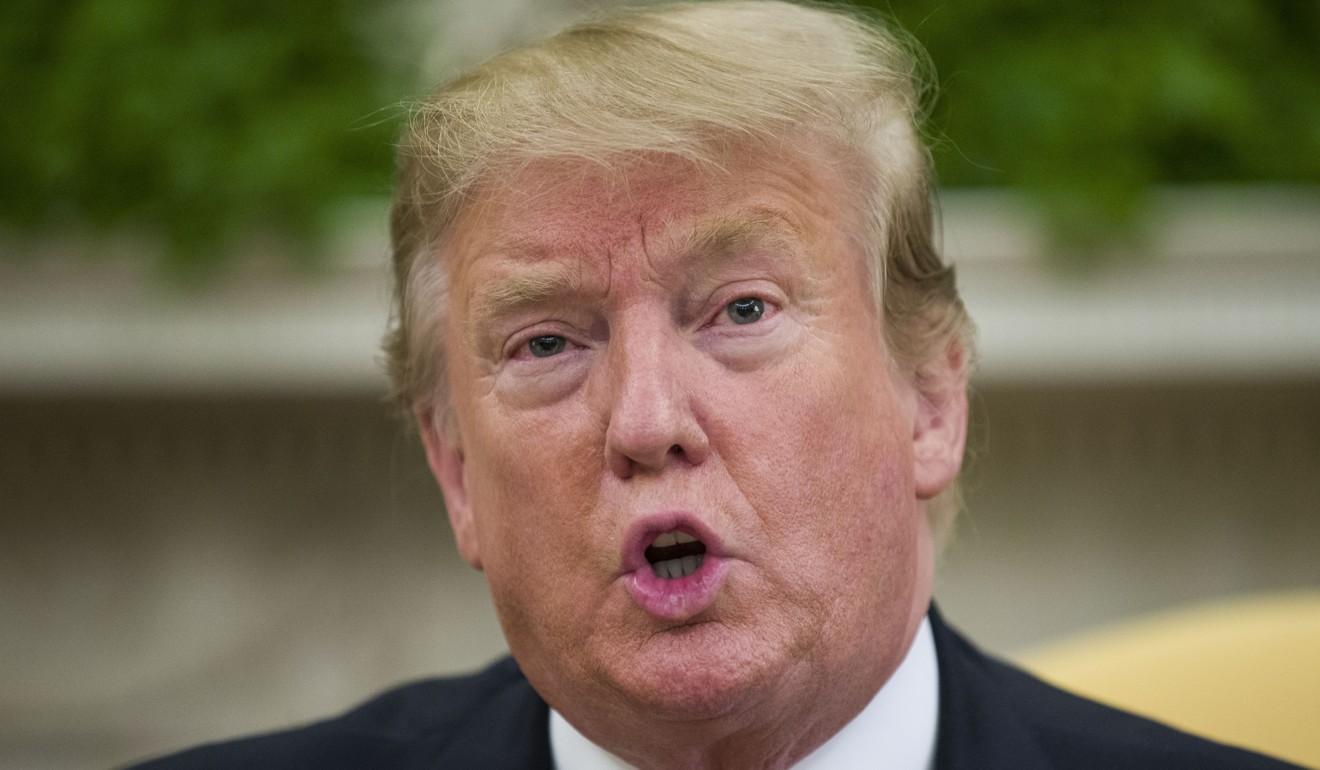 Meng is under is currently on bail in one of her homes in Vancouver.
Trump suggested he may intervene in the Justice Department's case against Meng in an interview with Reuters in mid-December.
"If I think it's good for the country, if I think it's good for what will be certainly the largest trade deal ever made – which is a very important thing. What's good for national security – I would certainly intervene if I thought it was necessary," Trump said.
One of Meng's lawyers, Richard Peck, said in a court hearing in March that there were concerns over the "political character" of the case.
"There are serious concerns … concerns about political character and motivation, comments by the US president," Peck said.
Nelson Cunningham, a former assistant US attorney in the Southern District of New York has previously told the South China Morning Post that the US president had the "ultimate discretion" to decide on whether to pursue or drop a federal case.
"The president ultimately sets prosecution policy for the United States. In other words, the president could legitimately say [to the Justice Department] – this is the way that I would like this prosecution to be handled," Cunningham said.