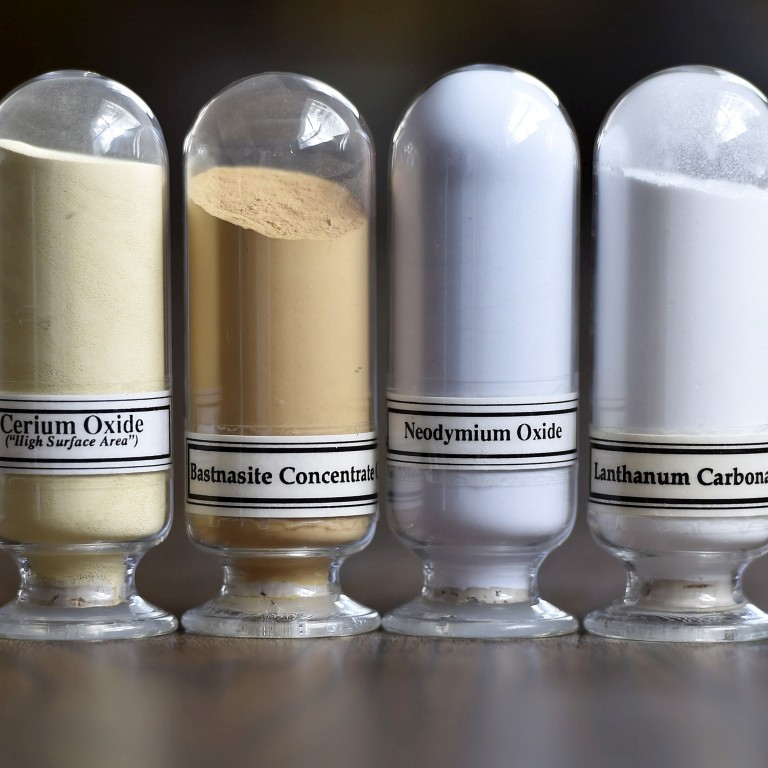 China will not rule out using rare earth exports as leverage in trade war with US
A governmental spokesman says Beijing will give priority to domestic demand for the minerals, though China is the leading exporter to the US
The remarks come after Chinese President Xi Jinping visits a major rare earth mining and processing facility in Ganzhou
China's top economic planning agency indicated late on Tuesday that the government has not ruled out using rare earth exports as a new bargaining chip in its continuing trade war with the US.
China is the global leader of rare earths – minerals that are critical to the manufacture of consumer electronics, semiconductors and military equipment – accounting for 90 per cent of the world's rare earths production.
In a late-night statement released to Chinese media, a spokesman for the National Development and Reform Commission (NDRC) first responded to questions that China's exports of rare earths might be used as leverage in Beijing's protracted trade conflict with Washington by reiterating its position that a "trade war has no winners".
Still, while saying that Beijing would maintain the principles of "open, coordinated and sharing" in developing its rare earth industry, the spokesman said it would give priority to domestic demand.
The comments follow Chinese President Xi Jinping's high-profile visit last week to one of the country's major rare earth mining and processing facilities in Ganzhou, Jiangxi province – his first domestic trip since the escalation in the trade war this month.
"If anyone wants to use the products made from our rare earth exports to try to counter China's development, then the people from the southern Jiangxi Communist revolutionary base would not be happy, and the people of China will not be happy," the NDRC representative said.
"I would like to reiterate here that the production chains of China and the US are closely linked and highly complementary," the representative added. "We will both benefit if we work together but suffer if we fight against each other."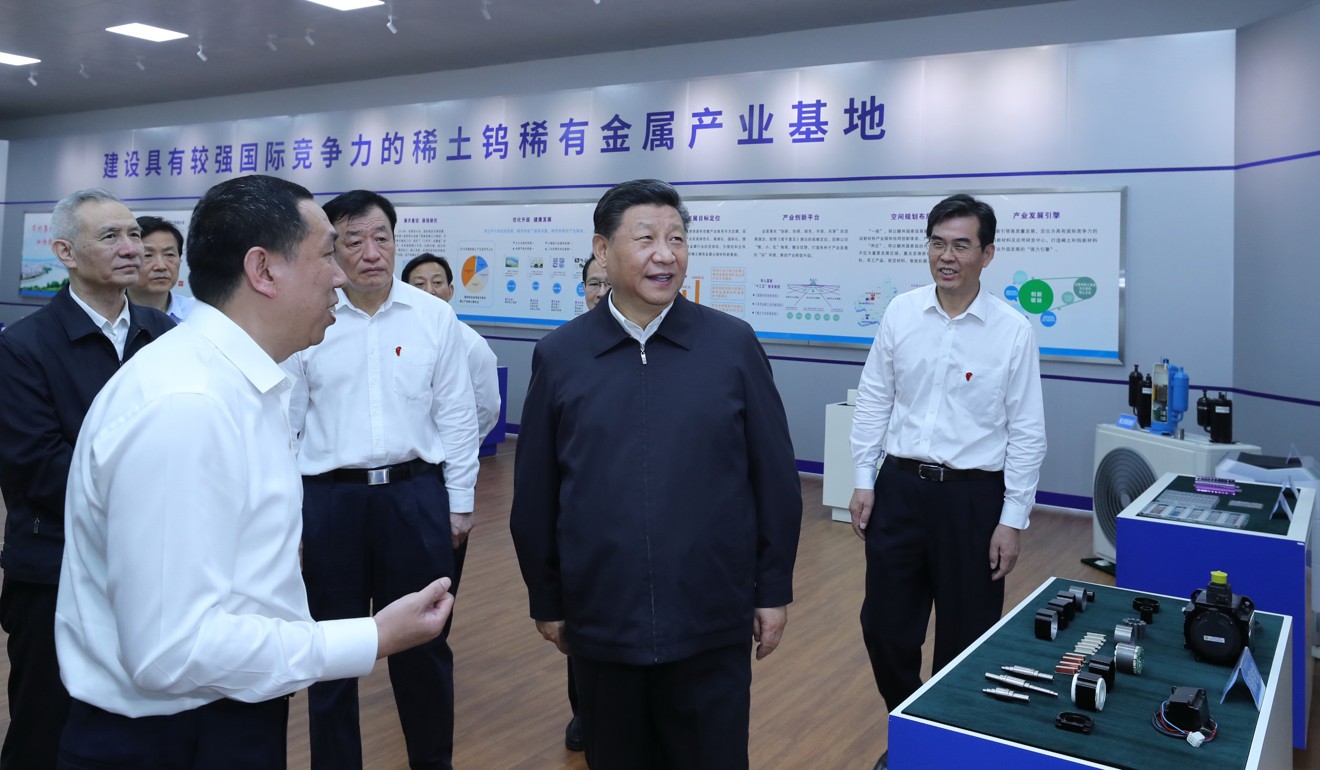 The ambiguous comments by the spokesman underscored a heated debate in China over whether the country should resort to a tit-for-tat response against the US, particularly since there are limits to retaliatory tariffs China can assess on US imports. China's exports to America are almost four times US shipments to China.
Hu Xijin, a senior editor of the state-run tabloid Global Times, wrote on his Twitter account on Tuesday that China was "seriously considering" restricting its rare earth exports.
"Based on what I know, China is seriously considering restricting rare earth exports to the US. China may also take other countermeasures in the future," Hu wrote.
Xi's visit to the JL MAG Rare-Earth processing company, flanked by his chief trade negotiator Liu He, was seen as a signal that China might weaponise its rare earth exports in its negotiations with the US.
China is the leading source for rare earth imports by the US, with trade in the minerals reaching nearly US$92 million in 2018, according to the US International Trade Commission.
Trade tensions between the nations escalated this month after US President Donald Trump's administration accused Beijing of backtracking on key commitments in a draft trade deal, reportedly reneging on issues including intellectual property protections, market access and state subsidies for industries and companies.
When the US raised additional tariffs on US$200 billion in Chinese goods, sparking retaliatory Chinese tariffs on US$60 billion in US products, the minerals were one of the only items left off the US tariffs list.