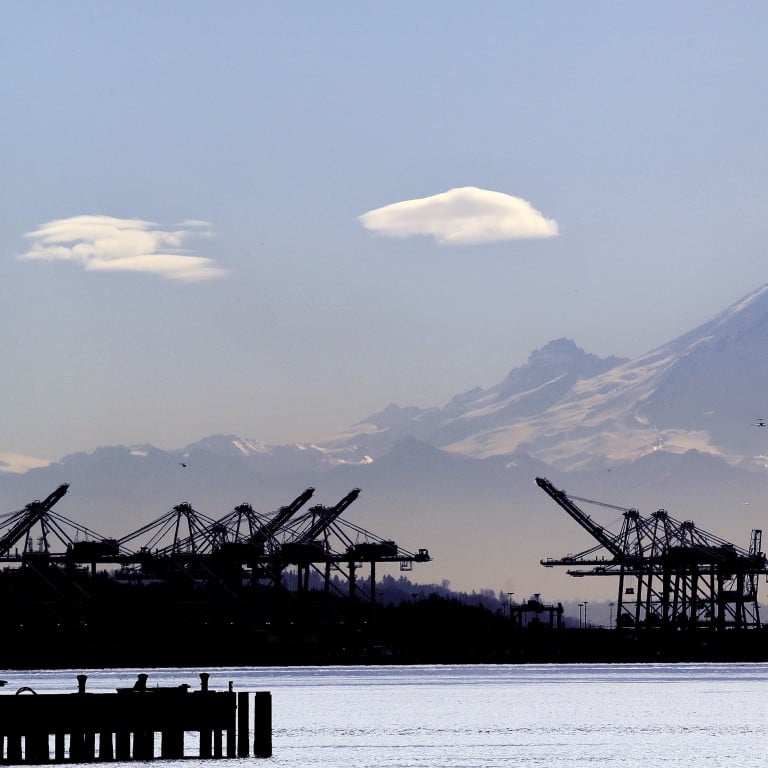 Beyond tariffs: China looks for new ways to hit back in US tech and trade war
Ministry of Commerce says it is drafting a list of 'unreliable foreign entities' following Washington's decision to blacklist 70 Chinese companies
Outgunned on tariffs, China will find alternative ways to hit back in its trade and tech wars with the United States, putting American firms in China at high risk of being caught in the crossfire, observers said.
On Saturday, Beijing's higher tariffs on roughly US$60 billion of US products took effect, a move made in response to Washington's decision to increase duties on US$200 billion of imports from China.
In addition, China's Ministry of Commerce said on Friday that it was working on an "unreliable entity list" of foreign entities and individuals deemed to have damaged Chinese firms, a "doing by learning" move in response to the US' decision to blacklist 70 Chinese companies, including telecom giant Huawei.
The ministry said it would detail the action soon, identifying violators of market rules and contractual obligations. It would also specify parties that had taken "discriminatory measures" such as boycotts to harm Chinese business rights and interests, or posed threats to national security.
Wang Hejun, a senior ministry official, said the list could be changed over time and those named would have the right to defend themselves.
The State Council of Information Office said in a statement hours after the retaliatory tariff increases were implemented that China would lay out its position on trade talks with the US in a white paper and hold a rare press conference on the issue at 10 a.m. on Sunday.
Vice Commerce Minister Wang Shouwen will take questions, according to the statement.
Renmin University international relations professor Shi Yinhong said China was forced to consider non-tariffs measures because it could not match the US on import duties.
"All those measures cut both ways. If we walk too far, it may hurt China's efforts to attract foreign capital and opening up. But at the moment, the most important thing is to hit back and retaliate in the trade war with the US," Shi said.
An American businessman who has lived in China for decades said Beijing could use the country's market potential as leverage. He said that while Beijing understood the importance of foreign investment to its economy, foreign companies would not want to give up the huge market opportunities in the world's second-biggest economy.
Sources said Chinese officials sought support from US companies when the tariff war broke last summer, but the communication had since ebbed. Most US firms disagreed with the US administration's use of punitive tariffs, but they expected US President Donald Trump to be able to force China to make substantial structural changes, the sources said.
Lu Xiang, a US specialist with the Chinese Academy of Social Sciences, said China's unreliable entity list would be more than just a warning to US companies, with punitive measures that could deal a fatal blow to firms.
"Most US products in China are not irreplaceable. Their market share could be quickly taken up by others," Lu said. "The losses [to US firms] would be irreversible."
He said the US action against Huawei and other Chinese tech companies had already gone beyond trade, allowing China to expand its countermeasures past tariffs.
"China has been restrained in taking its action and is sincere in protecting foreign companies including US firms. However, the further escalation of the tensions will inevitably hurt some of them," Lu said.
Hopes are dim of an easing in the tensions before the G20 summit in Osaka, Japan, at the end of the month.
A US business representative said there had been no preparation for substantive talks between Trump and Chinese President Xi Jinping, and the best prospect would be for an agreement to resume negotiations.
He Weiwen, former economic and commercial counsellor at the Chinese consulate in New York and San Francisco, said the US would need to show sincerity and respect to return to the discussion table.
"The US must not abuse national security to blacklist Chinese companies," He said.
"The ball is in the US court. But if it wants to escalate the situation, we are not afraid to fight."
Two government sources said the top leadership had ordered authorities to prepare for a full-scale confrontation with the US, including the impact on technology boycott and unemployment.
Additional reporting by William Zheng