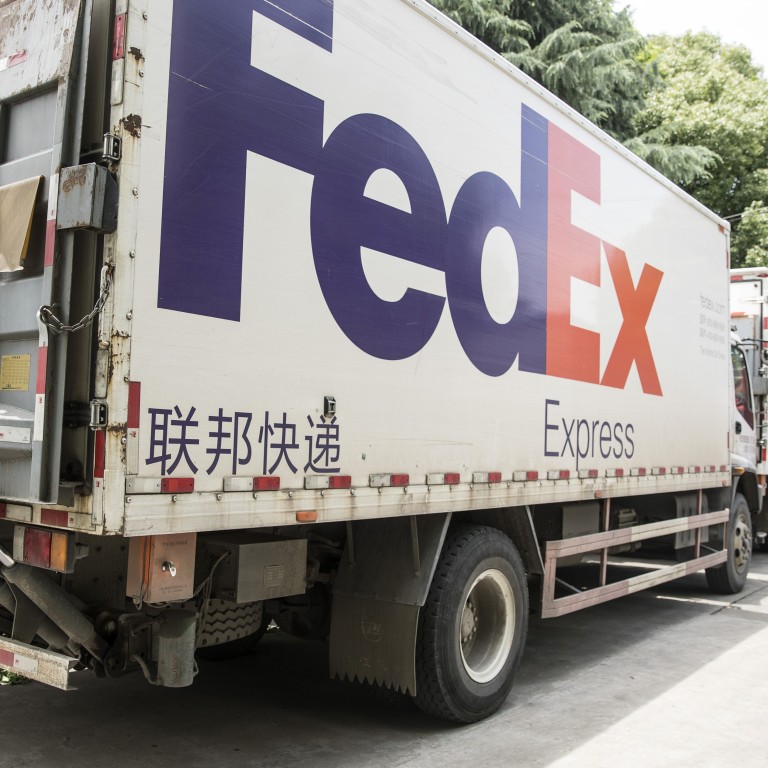 China says FedEx probe was launched after 'complaints from users'
Top postal regulator doesn't mention Huawei or US trade war in explaining decision to investigate American courier company
It comes after Huawei accused the firm of unauthorised re-routing of its packages, saying some were diverted to the US instead of addresses in Asia
Beijing began investigating US delivery services giant FedEx after it received "complaints from users", China's top postal regulator said, telling foreign operators to safeguard the "legitimate interests" of Chinese companies.
But Ma Junsheng, head of the State Post Bureau, did not name Chinese telecoms firm Huawei Technologies or link the investigation to a deepening
trade war
between China and the United States.
"The investigation into FedEx can help maintain order in the Chinese delivery industry, safeguard Chinese customers' legitimate rights, and help to ensure the safety and economic security of China's national postal service," Ma said in an interview on state broadcaster CCTV on Saturday.
Last week, Huawei accused FedEx of unauthorised re-routing of its packages, saying some had been bound for addresses in Asia, including its offices in China, but had been diverted to the US. FedEx apologised on its Chinese social media account for the "mistransportation" of the Huawei shipments, saying they were re-routed in error but that there was no external pressure to do so.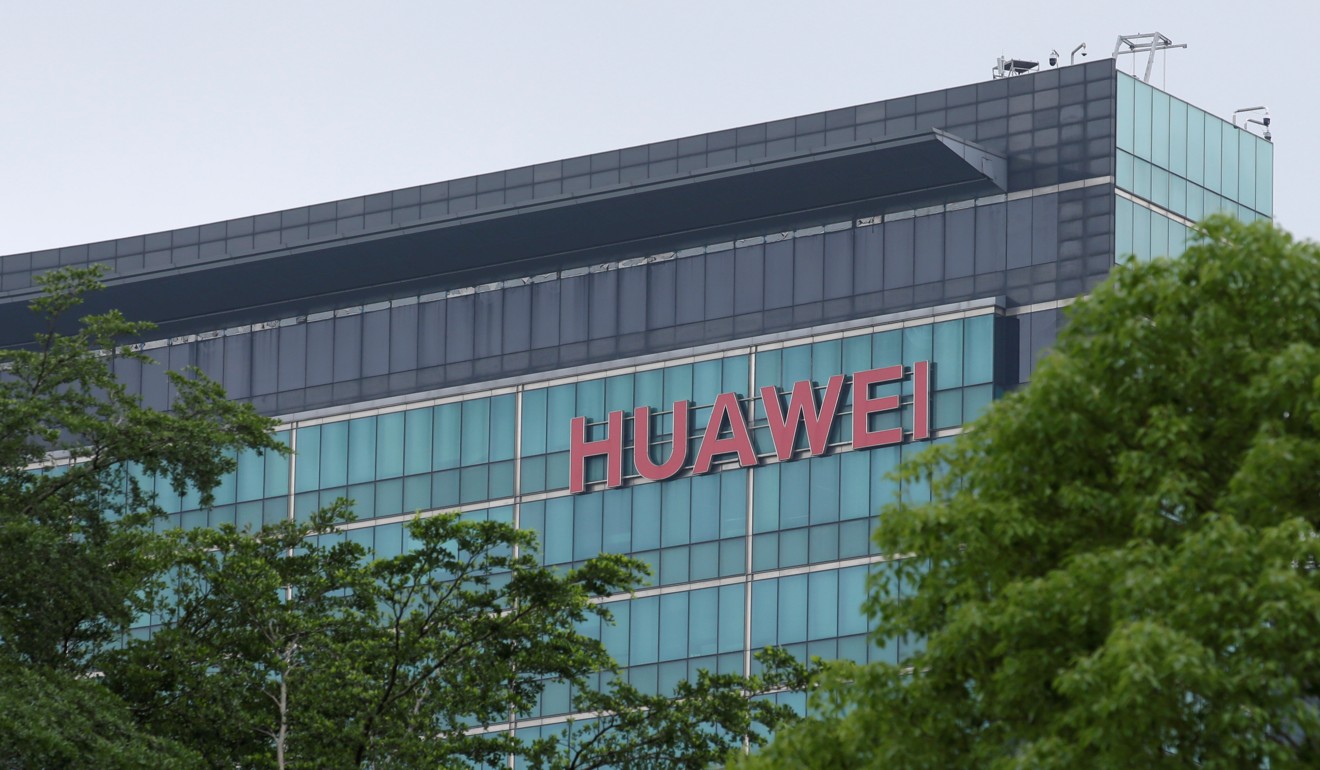 After the investigation was
announced on Saturday
, the US firm said in a statement that it valued its business in China and would cooperate with Chinese authorities.
"Our relationship with Huawei Technologies Co Ltd and our relationships with all of our customers in China are important to us," FedEx said in the statement. "FedEx will fully cooperate with any regulatory investigation into how we serve our customers."
The investigation was launched soon after China's Ministry of Commerce said it would
blacklist "unreliable" foreign organisations
, companies and individuals deemed to have harmed Chinese business interests, taken "discriminatory measures" against them, or endangered national security. The ministry has yet to say what measures it will take against foreign entities on the list.
Some analysts see the investigation into FedEx as an escalation of trade and technology tensions between China and the US after Washington put Huawei on a blacklist last month. But the Chinese government has not made any link between the investigation and Huawei, or the trade war.
In an editorial on Sunday, state-run tabloid Global Times suggested FedEx could have been acting on orders from Washington to deliver the Huawei packages to the US – a claim FedEx has denied.
"Regardless of whether this is intentional or accidental, the conduct of FedEx has clearly threatened the security of a Chinese company and violated Chinese regulations on delivery," the editorial said.
China had not mentioned Huawei in relation to the investigation or made any connection to the US authorities because "the Chinese government is waiting for, and will respect, the investigation result", it said.
The editorial added that the investigation into FedEx was not a signal that Beijing would target the Chinese operations of US businesses in general.
Wang Shouwen, China's vice-minister for commerce who is involved in trade talks with the US, on Sunday said there was too much being read into the FedEx investigation.
"China welcomes foreign firms to operate in China legally, but if a foreign firm breaches Chinese laws, there will be investigations – there's nothing to complain about," Wang said. "Legitimate interests of foreign investors in China will be protected, and there's no need to worry."
This article appeared in the South China Morning Post print edition as: User complaints sparked FedEx probe, official says