Taiwan
Get more with myNEWS
A personalised news feed of stories that matter to you
Learn more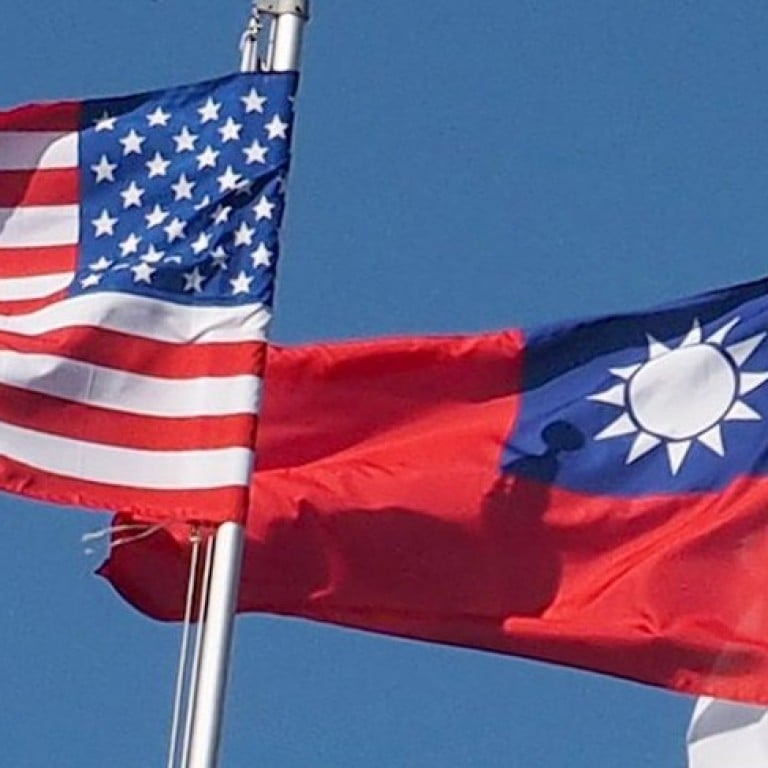 Taiwan put on US defence department list of 'countries' in latest move likely to goad China
The wording is an apparent break with Washington's long-standing adherence to a one-China policy
The acting US defence secretary, in the report's introduction, identifies the Chinese Communist Party as the architect of a vision for 'repressive world order'
The Trump administration's move to include Taiwan on a list of "countries" in a US Department of Defence report is the latest in a series of provocative moves that appear aimed at confronting China, and putting it on notice.
The wording, an apparent break with long-standing US adherence to a one-China policy, is contained in the 55-page "
Indo-Pacific Strategy Report
" released on Saturday. The language is part of a section detailing US efforts to strengthen partnerships with democracies in the region; the section cites Singapore, Taiwan, New Zealand and Mongolia.
"All four countries contribute to US missions around the world and are actively taking steps to uphold a free and open international order," the report says, citing the four "countries" as "reliable, capable and natural partners".
The defence department did not respond to questions about its use of language, any intended purpose or message, although a senior Pentagon official said on Thursday that Taiwan was under growing threat from Beijing.
Analysts said the use of "countries" is the latest salvo by the Trump administration as the US and China face off over trade, security, education, visas, technology and competing visions of "civilisation". Past references to Taiwan as a nation have tended to involve misstatements by US officials rather than wording in a well-edited report, they added.
In an introductory message to the "Indo-Pacific Strategy Report", acting secretary of defence Patrick Shanahan appeared to stir the waters further by pointedly identifying the Chinese Communist Party as the architect of a vision for "repressive world order".
This contrasts with past, more diplomatic references to the Chinese government rather than the ruling party. These competing visions, the report adds, are a primary concern for US national security.
"The People's Republic of China, under the leadership of the Chinese Communist Party, seeks to reorder the region to its advantage" by leveraging military modernisation, influence operations and "predatory economics" to coerce other nations, Shanahan wrote.
In a presentation on Thursday in the Hart Senate Office Building, the assistant secretary of defence for Indo-Pacific security affairs, Randall Schriver, did not address the report's "countries" language or a Reuters report that the defence department was pursuing US$2 billion in weapons sales to Taiwan.
But more generally, he said: "What we see is a growing threat to Taiwan," adding, "We take our obligations under the Taiwan Relations Act very seriously."
Washington has maintained what has been called "strategic ambiguity" in juggling US-Taiwan-China relations since it normalised ties with Beijing in 1979.
It has avoided mention of the island as a nation and operated diplomatic relations out of an "institute" in Taipei even as it has pledged to continue commercial, cultural and military support for Taiwan under the 1979 Taiwan Relations Act.
However, as the US and China have escalated their tit-for-tat trade war by imposing hundreds of billions of dollars in tariffs and levelling restrictions on each other's companies, US President Donald Trump and his administration have appeared increasingly willing to needle Beijing.
This coincides with growing bipartisan support for a harder line toward China and improved ties with Taiwan, mirrored in Beijing by a host of anti-American articles, films and official statements in state-controlled media.
Another provocative move, a meeting last month between US national security adviser John Bolton and Taiwan's national security council secretary general, David Lee – reportedly the first such meeting between top security advisers since 1979 – prompted a sharp rebuke from Beijing.
China "deplored and strongly objected" to the meeting, Foreign Ministry spokesman Lu Kang said, and urged the Trump administration to stop "having official exchanges or upgrading substantive relations with Taiwan".
"We also stand resolutely against any attempt to create 'two Chinas' or 'one China, one Taiwan'. This is our clear and consistent position," Kang said at a briefing in Beijing.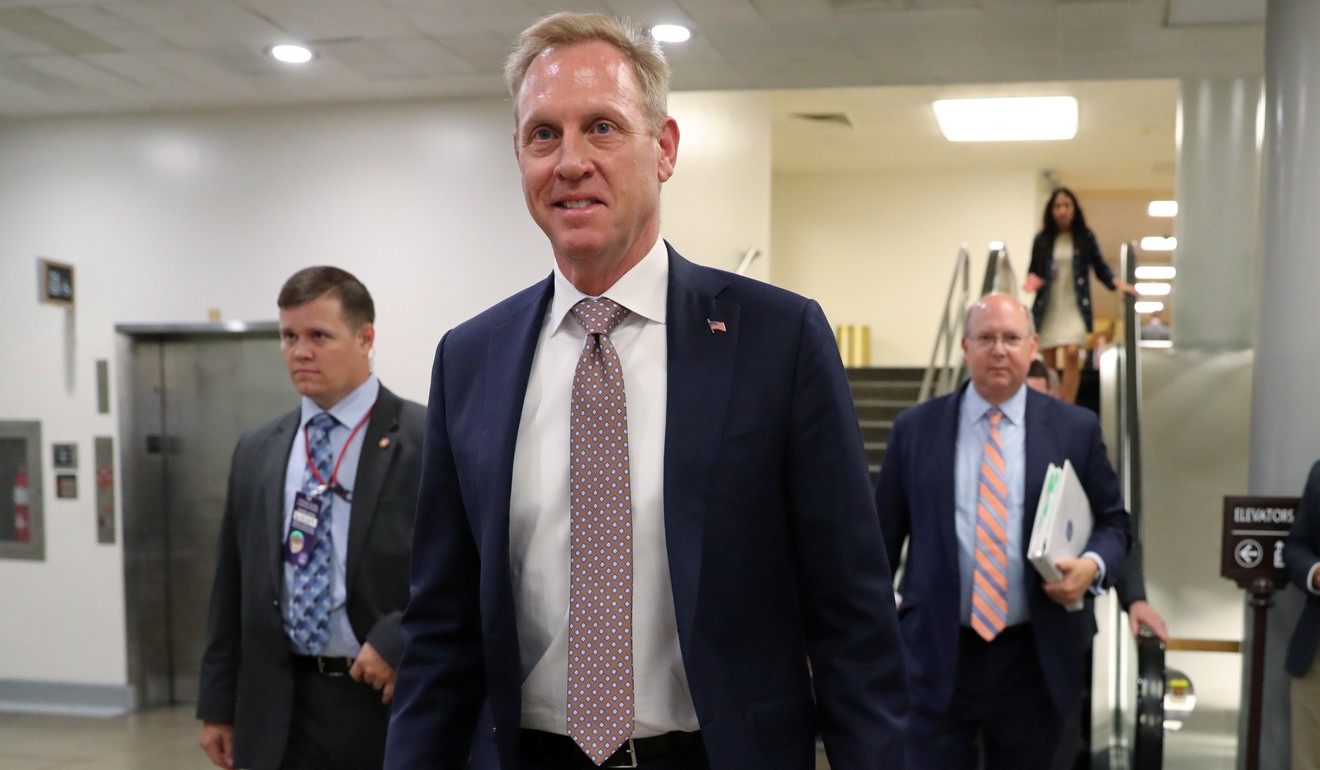 And in March, Matt Pottinger, senior director for Asian affairs at the National Security Council, met with Taiwanese deputy foreign minister Hsu Szu-chien in the Solomon Islands, one of Taipei's dwindling number of official diplomatic allies.
This came after Trump, who relishes breaking norms, accepted a congratulatory call from Taiwanese President Tsai Ing-wen soon after his election in late 2016.
Taiwan's foreign ministry expressed gratitude to the US defence department for the support reflected in the recent strategy report. "Taiwan is at the front line of China's aggression and is bearing huge pressure and threat from China," the ministry said.
China policy experts in Washington say the rising number of moves apparently designed to goad Beijing is also raising hackles at the US state department, which is charged with managing the nation's diplomatic relations.
They say the state department is concerned it is losing sway on China issues, in an administration that has tended to eschew inter-agency coordination, to the more hardline defence department and NSC.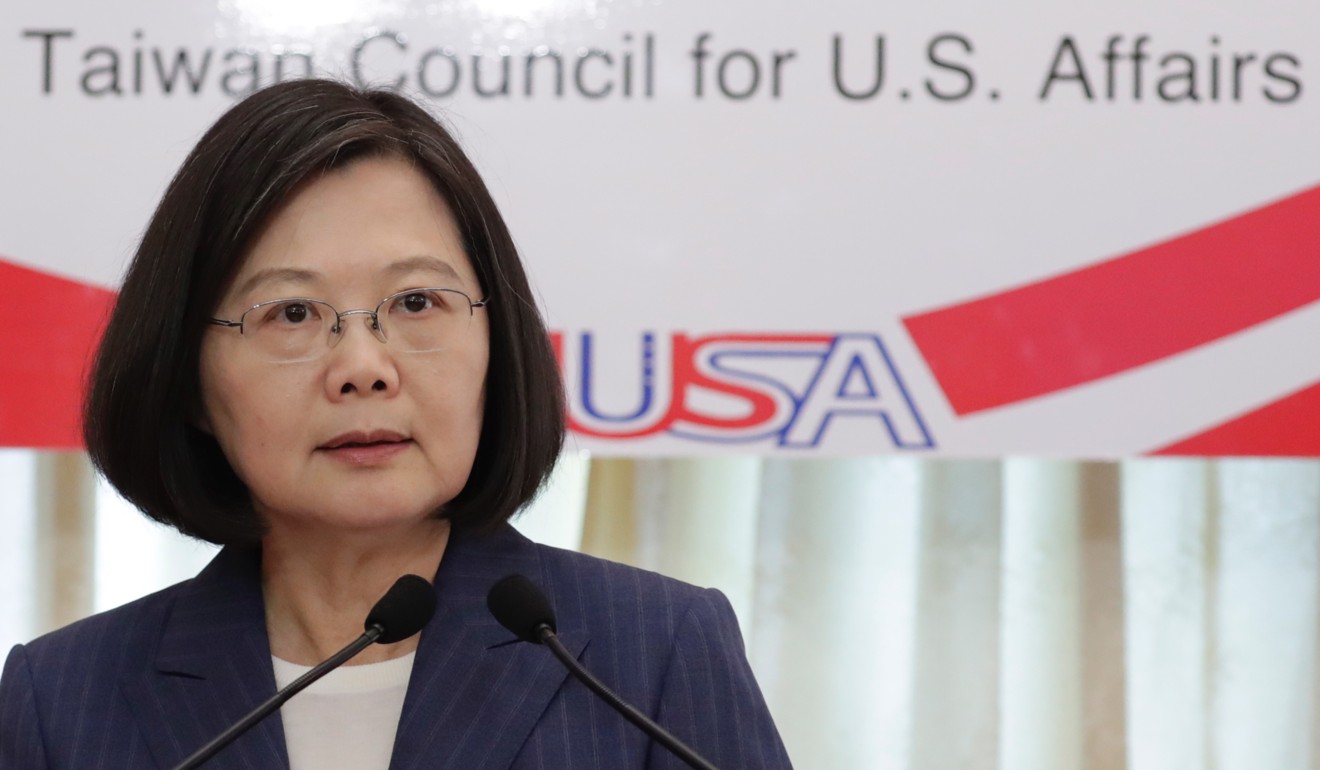 The defence and state departments and the NSC did not respond to requests for comment on wording or agency coordination. In a defence department report on China in May, the agency did not appear to use the "country" wording in referring to Taiwan.
Analysts say several factors are driving Trump administration policy toward Taiwan. These include a strong belief in Taiwan's autonomy and in strong US-Taipei ties, Washington's need to push back at Beijing's growing military and diplomatic pressure on Taipei and, in some quarters, a bid to gain more leverage over China.
"Explicitly labelling Taiwan as a country and portraying it as a close defence partner in US Indo-Pacific strategy serves these goals," said Bonnie Glaser, director of the China Power Project at the Centre for Strategic and International Studies, a Washington-based think tank.
At Thursday's conference, titled "Countering China's Security State: A Bipartisan Approach", many panellists focused on China's control-obsessed security state, poor human rights record, including its recent Uygur crackdown, and President Xi Jinping's broken pledge not to militarise the South China Sea.
While Washington and Beijing cooperate and compete on various issues, "areas that are competitive are coming to the fore and are more characteristic of the relationship", Schriver said. The US continues to engage with the People's Liberation Army to avoid conflict, but the US military is "under no illusion who it is dealing with", he added.
Schriver added that Shanahan gave Chinese defence minister Wei Fenghe photos at the recent Shangri-La Dialogue in Singapore of North Korean ships transferring coal between vessels in Chinese waters, apparently in violation of UN sanctions.
A country adept at using facial recognition technology to identify drivers on Shanghai roads "can surely apply those capabilities to find out what's going on in their territorial waters", Schriver said.
Others at Thursday's conference lauded the defence department's reference to Taiwan as a country. Representative Ted Yoho, a Republican from Florida on the House Committee on Foreign Affairs, said Taiwan should be properly recognised. Yoho introduced the Build Act to increase US funding as a response to China's multibillion-dollar Belt and Road Initiative.
"I love it," he said of the wording. "Taiwan is an independent nation, and China has to recognise that," he said. "They're not going to win that battle."
A generally hardline tone at Thursday's conference was tempered by some who cautioned against demonising or painting the world's most populous country with a single broad brush.
Joshua Eisenman, senior fellow for Chinese studies at the American Foreign Policy Council, said US misconceptions toward China include a belief in imminent regime change or, at the other extreme, a view that foreigners can swan in and change China in its own image "that is equally fraught and will not work either".
Others urged a measured approach.
"Don't make this a clash of civilisations. Remember the man in front of the tank was Chinese," said Derek Mitchell, president of the National Democratic Institute, a China specialist and former ambassador to Myanmar.
And "never ignore that we have common interests", he added. "This is not the Cold War."