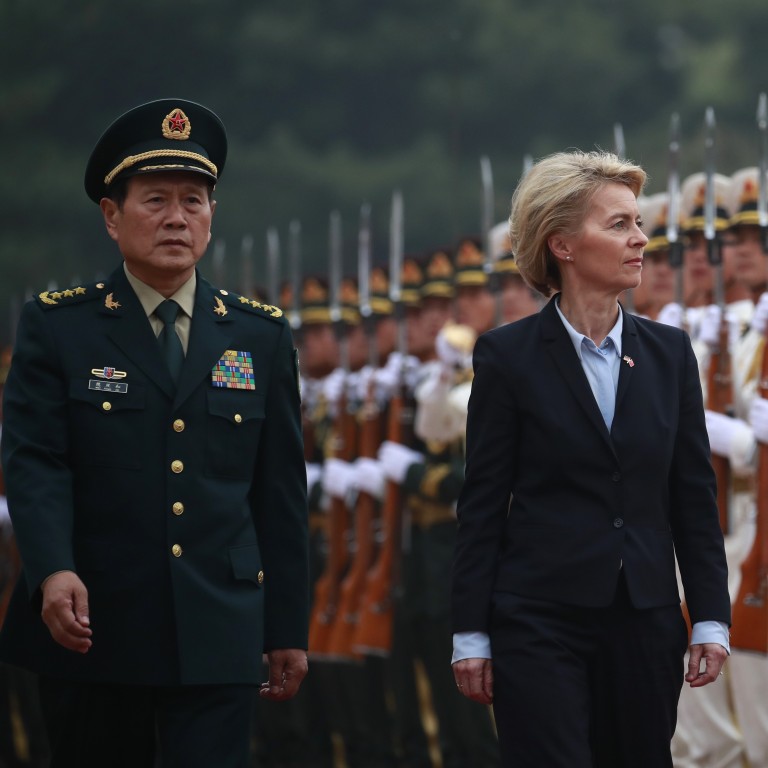 Vigilant of the past, Germany wades warily into the South China Sea
Berlin split over plan to join EU allies in US-style 'freedom of navigation' exercises
Chancellor Angela Merkel faces opposition from public over international action
When German Defence Minister Ursula von der Leyen visited Beijing in October, she was careful to avoid mentioning the South China Sea directly.
The waters are a concern for Western governments wary of rapid Chinese militarisation, but they did not surface in von der Leyen's speech to the PLA National Defence University, which is run by the People's Liberation Army.
"Shipping lanes," she said, without elaborating, "should remain free and not become the object of power projections."
In the months since her speech, German government officials have found themselves at odds over a plan to send ships to join US-led "freedom of navigation" operations in the South China Sea.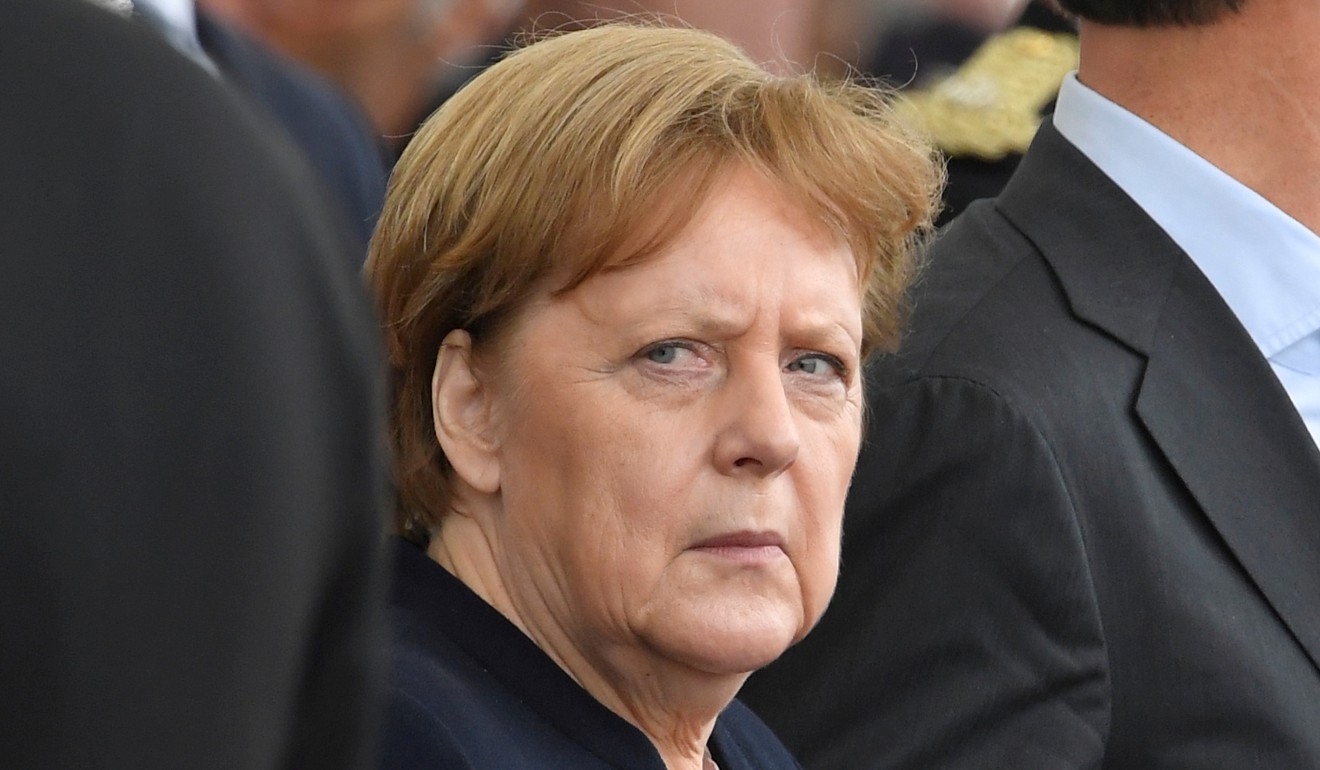 "Officials within the federal foreign ministry are split," a source in Berlin said, reflecting not only on Germany's place as a leading economic power within Europe and guiding light for the EU, but also as a nation whose foreign and defence policies have been coloured by two world wars and 45 years of physical and political division since 1945.
While last week the German government rejected a report about a plan to send German Navy vessels through the Taiwan Strait, the possibility of a German presence in the South China Sea was an open secret among the half-dozen diplomatic and military sources who talked to the South China Morning Post.
"The South China Sea is an important international waterway, and Germany is a major trading power," said Walter Ladwig, of the department of war studies at King's College London. "It is entirely sensible that it would want to do its part to help ensure the freedom of navigation in international waters allowed under international law is respected."
The sea is a maritime crossroads for German exporters. According to the Centre for Strategic and International Studies, a Washington-based think tank, German goods worth about US$117 billion were shipped through the sea lanes in 2016, making Germany its ninth-biggest source of commercial traffic.
Other European powers have been willing to test Beijing. In September, HMS Albion, a 22,000-tonne British amphibious warfare ship,
sailed close to the Paracel Islands in the South China Sea
. The voyage was denounced by China, which has a presence on the contested islands, as a "provocative action".
Speaking at the Shangri-La Dialogue in Singapore in May, French Armed Forces Minister Florence Parly said the French Navy would "continue to sail more than twice a year in the South China Sea".
With EU states, regarded by Beijing as strategic partners, considering the creation of a defence union, analysts said Chancellor Angela Merkel would need to sell an expanded role for Germany's military hard to sceptical voters.
.
"This kind of integration needs stronger cooperation between member states, particularly with France," said Bernt Berger, senior fellow at the German Council on Foreign Relations. "France is already active in the South China Sea and the Strait of Taiwan, and German military personnel were on board its vessels as observers."
For Germany, the legacy of two world wars may make it more difficult to join US South China Sea exercises in the way France, Britain, Japan, India, Australia and the Philippines have.
"Merkel wants a strong German army able to take international responsibility, but the German people are against it," Werner Kraetschell, a Merkel family friend, told German media in 2017.
Three-quarters of German voters were against their country's involvement in the conflict that has racked Syria since 2011. Since the end of the cold war, Germany has also upheld the principle of a "parliamentary army", where the Bundestag's approval was required for military operations.
Allies, however, hoped Berlin would agree to play a bigger military role at a time when Europe, like the United States, sensed Chinese power challenging the international order.
"From the French or US perspective, if Germany also signals freedom of navigation, the message will carry more weight," said Mathieu Duchatel, Asia director of the Paris-based think tank, Institut Montaigne.
Whether Germany had the ships to send east was another matter. "Any such move [to deploy to the South China Sea] would mean a reallocation of vessels that are on Nato operations," Berger said.
German politicians also needed to consider where European and Chinese interests overlapped, including on climate change, trade reform, crisis management and development, Berger said.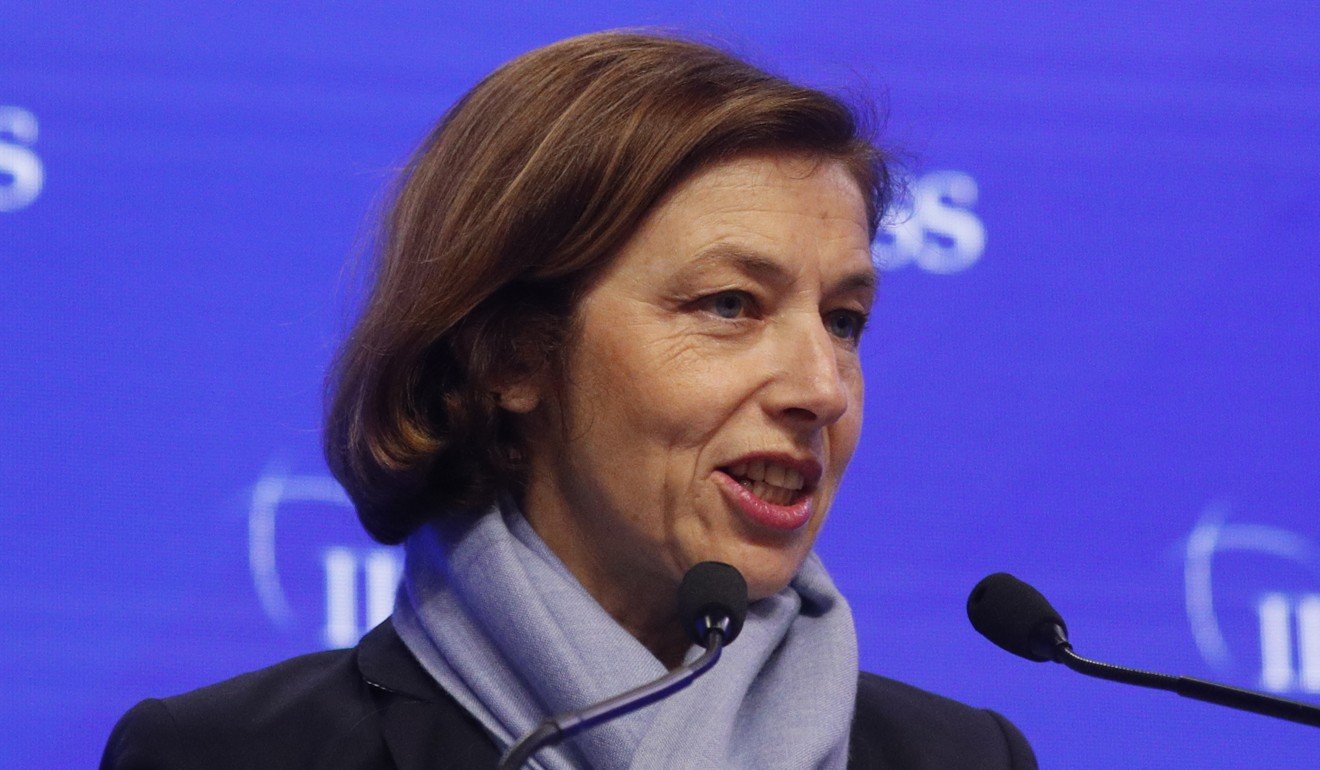 Given Merkel's straight-talking on bilateral relations, especially human rights, Berlin was unlikely to face any serious diplomatic repercussions from Beijing in the event of a German naval presence in the South China Sea, Duchatel said.
"Germany has been the most outspoken European country in its foreign policy with China – with no political cost," he said. "The frankness of German-Chinese relations is appreciated by China."
Von der Leyen's Beijing speech drew restrained applause from her Chinese audience despite her measured swipes at Chinese policy, German media said in October.
"Germany was often too big and too dominant," the minister said, citing her country's expansionist past at a venue a few kilometres from the Old Summer Palace, ravaged in 1900 during the Eight Powers' Expedition of which Germany was a part.
"This desire for power led to conflict."