G20
Get more with myNEWS
A personalised news feed of stories that matter to you
Learn more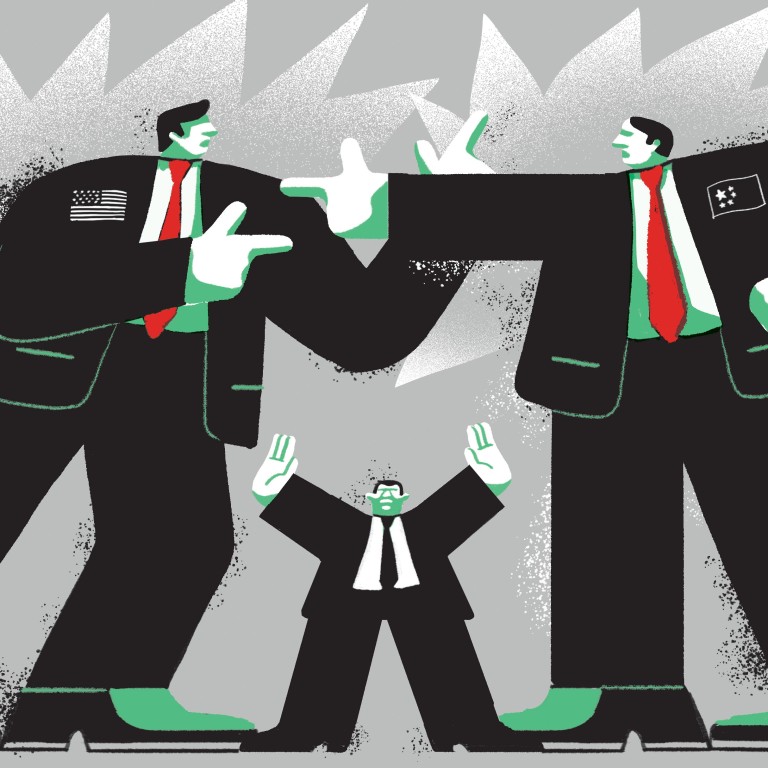 Why Asia-Pacific nations don't want to take sides in the US-China trade war at the G20
Various countries in the region are under pressure to support Washington or Beijing as their tariff dispute bleeds into bigger issues
But wariness of putting one offside means most will try to wait for the two giants to work through their differences
This is the third of four stories examining important issues ahead of the meeting between Chinese President Xi Jinping and US President Donald Trump at the G20 leaders summit on June 28-29 in Osaka, Japan. Read part one here and part two here.
If the photo taken at the start of the Group of 20 summit in Osaka, Japan, this week reflected diplomatic positions, Chinese President Xi Jinping would be to one side of the stage and his US counterpart Donald Trump to the other.
Somewhere in between would be the representatives of the other countries, pushed and pulled by traditional alliances, commercial priorities and future interests as the world's two biggest economies go head to head in a trade war.
That pressure is only growing more acute, particularly for China's neighbours, as the rivalry between the two giants goes beyond tit-for-tat tariffs to geostrategic concerns and defence issues.
One positive development is that Xi and Trump have said they will hold an extended meeting on the sidelines of the summit, raising prospects for a de-escalation in the dispute.
The two presidents set a precedent last year at the G20 in Buenos Aires, Argentina, with a meeting that ended in a temporary truce in the trade war.
Since then, several rounds of trade talks have been held in Washington and Beijing in the hope of hammering out an agreement.
But those efforts stalled in May when the US raised tariffs on US$200 billion of Chinese products. Trump then threatened to put higher tariffs on almost all remaining Chinese imports, valued at US$300 billion, if his meeting with Xi did not take place.
In addition, Washington effectively banned Chinese telecom giant Huawei Technologies from doing business in the US and with American firms.
One country feeling that tension most intensely is South Korea – a traditional US ally in the region and a strong trading partner with China.
It is under American pressure to take an active role in the US' Indo-Pacific strategy designed to counterbalance Beijing's economic and political influence in the region. But it is also wary of damaging its trading relationship with China.
"Seoul is under tremendous pressure between Washington and Beijing," a South Korean diplomatic source in Seoul said.
The source said the US had pressed South Korea to send warships to the South China Sea in a gesture of protest at China's expanding presence in the disputed waters but Seoul turned down the requests, citing its need to focus its defence on threats from North Korea.
In addition, Seoul was being urged to ban Huawei from doing business with South Korean firms.
"The North Korean threat can be used as an excuse to limit Seoul's expanded operational range, to stay out of the South China Sea conflict …" the source said.
"But conflicts surrounding Huawei are different. It's like a fire in our own backyard … It may have both direct and indirect impacts on our economy."
Joko Widodo's place in the diplomatic photo call would be in the middle of the picture, equidistant from Xi and Trump. As the president of Indonesia, Widodo leads a non-aligned nation, despite the dangers a wider trade war would pose to the country's already struggling economy.
Zamroni Salim, from the Economic Research Centre at the Indonesian Institute of Sciences, said Indonesia, the only member of the Association of Southeast Asian Nations (Asean) at the G20, would not take sides in the China-US rivalry.
"Indonesia applies a non-bloc stance," he said. "Other G20 countries have to take a position not to support … the US and China. In other words, they must be in neutral position in order not to make the global economic condition get worse."
Nevertheless, Beijing is seeking to draw Southeast Asian countries to its side with calls to support "the global trade order".
"The US abuse of tariff measures, and use of maximum pressure, are inconsistent with the principles of market competition and basic business ethics," Chinese ambassador to Jakarta Xiao Qian wrote in an opinion piece in the newspaper Bisnis Indonesia earlier this month.
But Professor Pang Zhongying, director of the Centre for the Study of Global Governance at Renmin University in Beijing, said China's lobbying would have little effect, with most countries hoping to sit out the trade war.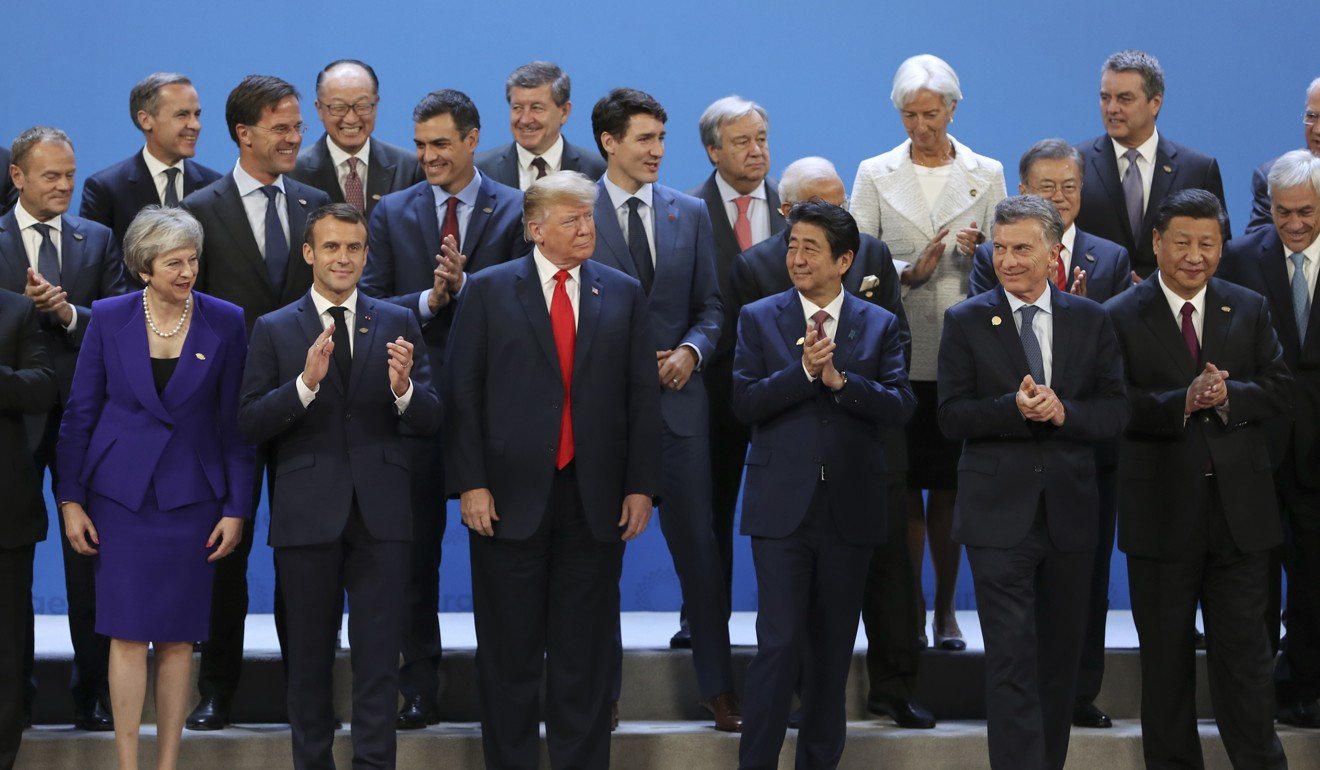 "China may be able to hold sidelines meetings such as with BRICS countries, but there is little China can do [to lobby for support to counter US pressure]," Pang said, referring to the association of five major emerging national economies: Brazil, Russia, India, China and South Africa.
Chen Gang, a senior research fellow at the East Asian Institute at the National University of Singapore, agreed.
"As it is related to trade disputes and the national economic interest of these two largest economies in the world, other countries will hold a neutral perspective and hope that free trade based on established international norms will continue," Chen said.
For its part, India cannot afford to take sides. It may be a key player in the US' Indo-Pacific strategy but China is also an important trading partner.
The US has also stripped India of its special trade status and refused to exempt it from higher taxes on steel and aluminium imports, prompting some retaliatory tariffs from New Delhi.
Indian media reported earlier that China wanted India and Russia's support to form a new rules-based multilateral trade initiative to counter Trump's protectionism.
But Indian Prime Minister Narendra Modi appears to be keen on a balanced play.
Just as he did in Buenos Aires last year, Modi will attend two key trilateral meetings – one with the US and Japan, the other with Russia and China.
Rajeev Ranjan Chaturvedy, a visiting fellow at the S. Rajaratnam School of International Studies at Nanyang Technological University in Singapore, said that despite India's trade troubles with the US, it would not take sides with China.
"The US-China trade war has created problems for many countries, including India. But, if you see the sheer size of India and its developmental needs, it cannot take sides," Chaturvedy said.
"Both the US and China are important partner countries for India and it is not in the interest of India to take sides.
"The US-China trade dispute is much more than trade, it's more about evolution of new global order and accommodation of rising powers and their interests."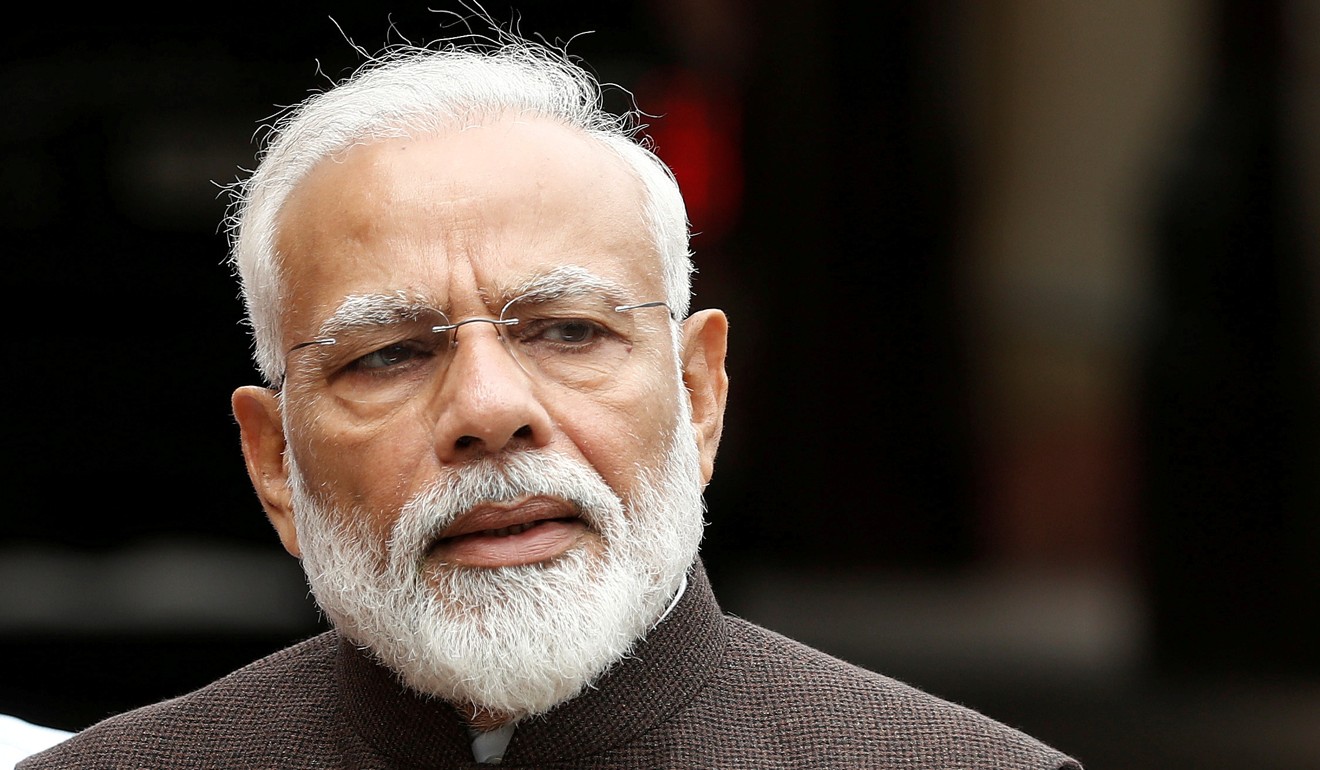 He also said there was little room for India to be a broker between the two giants.
"I do not see any role for India in the US-China trade dispute … I think it is for the US and China to iron out their differences and a role for any other country in this respect is very limited," Chaturvedy said.
But there is one BRICS – and G20 – member that China can rely to stand at its side.
Russia has common ground with China on North Korea and Iran – two issues that China has indicated Xi might want to discuss at the summit.
Both Beijing and Moscow criticised the US for sending more troops to the Middle East, warning it would open a Pandora's box. They also both want to act as a broker in the North Korean crisis.
Vasilii Kashin, a senior research fellow at the Centre for Comprehensive European and International Studies at the National Research University Higher School of Economics in Moscow, said that on most issues, China and Russia held identical positions, and that unlike most countries, Russia was willing to take sides.
"Russia and China are working together on a majority of the global issues and jointly resist US dominance," Kashin said.
"I think that many countries, including the members of the G20, will try to postpone the choosing of sides in this conflict for as long as possible. However, it is becoming increasingly difficult because of the US assertiveness.
"Clearly Russia is supporting China, which is best shown by the fact that Russia has given Huawei a very favourable regime on the Russian market, making it the main partner in building 5G networks."
He said Russia could suffer collateral damage from the China-US trade war if it led to a global economic downturn and a fall in commodity prices, though Russia would hope to make up for that with more exports to China.
However, Russian President Vladimir Putin has his own priorities at the G20. He might hold talks with Trump and is expected to meet British Prime Minister Theresa May and Japanese Prime Minister Shinzo Abe.
"Russia will explore the opportunities for dialogue with the US, especially in the arms control sphere," Kashin said.
On the other side of the stage is Australia, a long-standing US ally. Australia is so far the only other country in the US-led Five Eyes intelligence alliance – which also includes Canada, New Zealand and Britain – to completely block the use of Huawei in its 5G network.
However, Australia is increasingly frustrated by the tensions between its top trading partner, China, and its leading investor, the US.
Earlier this month, Treasurer Josh Frydenberg called for "cool heads to prevail" between China and the US. And in May, Prime Minister Scott Morrison said Australia did not want to choose between China and the US.
"You don't have to pick sides in that. You don't have to walk away from the relationships that you have," he said. "You stand by your friends and you stand by your customers as well."
Wang Heng, an associate law professor at the University of New South Wales Sydney, said it would not be easy for Australia to find a balance between China and the United States.
"Australia has a close relationship with the United States, while China is a major trading partner of Australia. However, the positions of the United States and China are significantly different regarding trade and other governance issues," he said. "[Australia] may not want to choose a side."
Rather than take sides, Japan, as host of this year's summit, will be aiming to take the lead, according to analysts.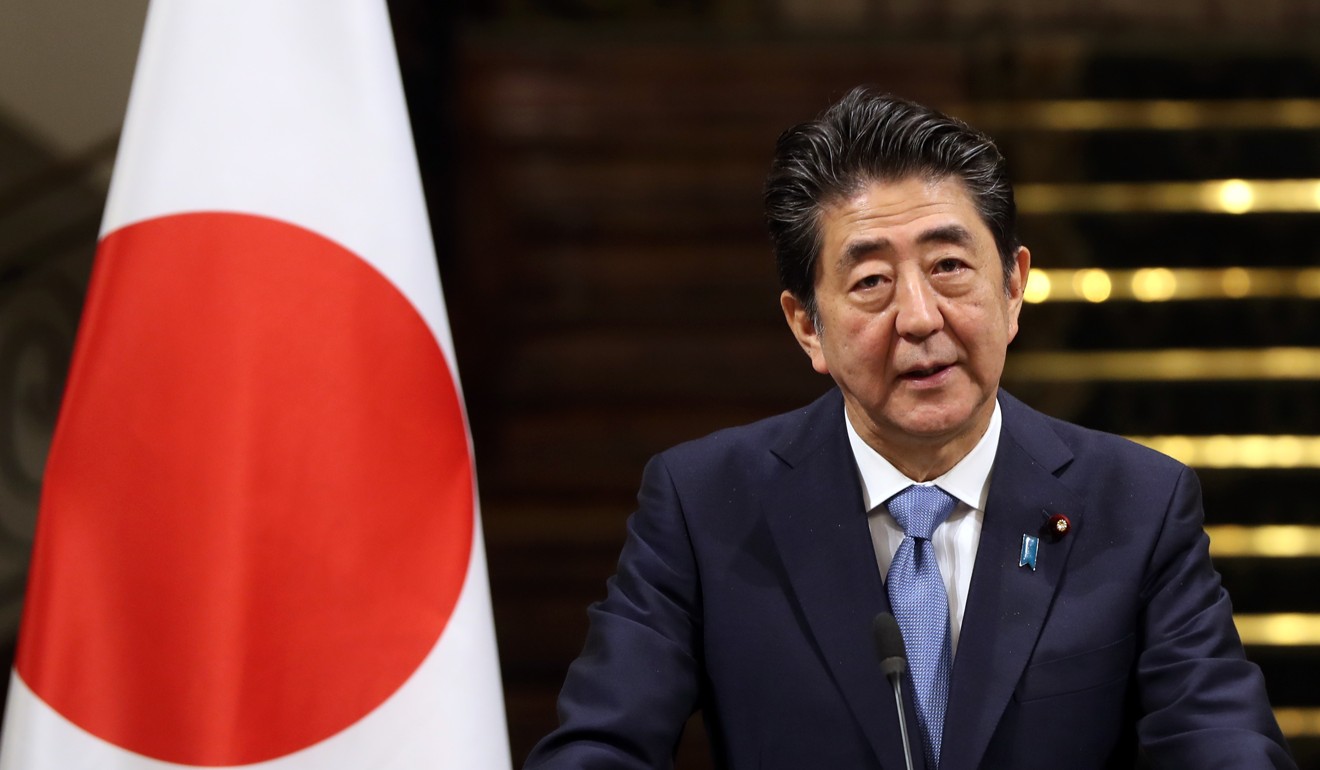 The long-time US ally is keen to use the G20 to promote an overhaul of the World Trade Organisation, better regulation of the digital economy and the need to tackle climate change.
In the run-up to the summit, Abe even visited Iran hoping to mediate between it and the US.
Ryo Hinata-Yamaguchi, a visiting professor at Pusan National University in South Korea, said that Japan regards the G20 as a chance to show international leadership to realise constructive and productive discussions among the leading states.
"One big agenda would be to try to restore order and stability in trade and finance-related issues while also discussing matters relating to technologies such as artificial intelligence and also major international security issues," Hinata-Yamaguchi said.
Atsushi Tago, professor of international relations at Waseda University in Tokyo, said Abe wanted to be portrayed as a "guardian of the liberal international order" by giving new force to a rules-based liberal economic regime.
"Especially after the German chancellor is about to step [down] in the near future, Abe might think he is one of the only last guardians of the value among the major democracies," he said.
But Pang said there would be little progress in the G20 in pushing for any new global trade framework.
China has repeatedly underlined the need for multilateral platforms and called for the WTO to be used to resolve trade disputes.
Akio Takahara, a China expert and professor of international relations at the University of Tokyo, said that although Japan also suffered from US trade actions, it was difficult for any country to act independently as an honest broker. Nor was Japan willing to take sides in the China-US trade war.
"No one wants to take sides. We, as other countries do, are cooperating with one side over one issue, and with the other side over another issue," Takahara said.