China 'wants new security relationship with Japan' as US trade war leaves Beijing looking for friends
Former diplomat says Beijing made the offer during a visit by Prime Minister Shinzo Abe last year – but has not explained what this will mean
China is seeking to build ties with its neighbour after chill in relations with Washington left it feeling increasingly exposed
China has suggested to Japan that the two countries should try to build a new security relationship as it seeks to overcome their long-standing rivalry in the face of worsening relations with the United States, according to a former Japanese diplomat.
Tomoki Kamo, who is now a professor specialising in China affairs at Keio University in Tokyo, said Beijing first proposed the idea when Japanese Prime Minister Shinzo Abe visited China last October.
Abe's visit was seen as an effort to improve relations after the two sides' long-standing territorial dispute in the East China Sea boiled over in 2011.
"The Chinese side coined the phrase 'new security relationship' before Abe visited China last year," Kamo said. "Obviously, Beijing's worsening ties with Washington were an important trigger".
However, China is yet to give any details about what this relationship would entail, leaving Japan unsure what is being suggested.
However, some Chinese diplomatic observers have suggested it means coming up with measures to manage their disputes and prevent crises.
Last year Cheng Yonghua, a former Chinese ambassador to Japan, said that China and Japan had to step up defence exchanges and work to boost mutual trust to avoid misreading the other's strategy.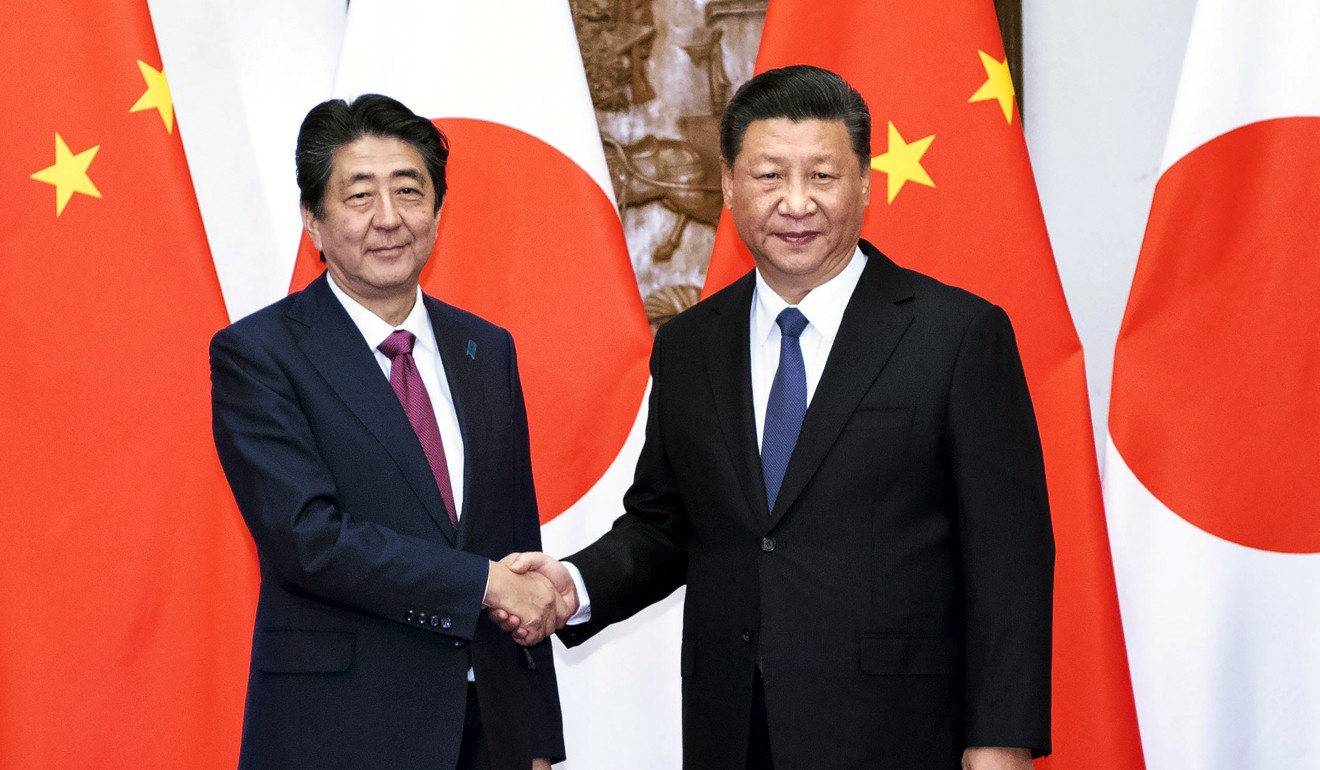 China has long regarded Japan as a regional and strategic rival and their
dispute over the Senkaku islands
, known as the Diaoyu chain in China, remains a potential flashpoint.
Beijing has also been reluctant to discuss a security relationship with its neighbour – whose invasion and occupation of large parts of China in World War II led to millions of deaths and remains an ongoing cause of friction – for fear it would be seen domestically as a sign of weakness.
However, the worsening relationship with the United States has left China feeling increasingly beleaguered and pushed it to seek more friends around the world.
Against this backdrop, Abe visited China last year, making it the first by a Japanese prime minister to China since late 2011.
Abe's trip saw deals worth US$18 billion being signed
– which Chinese Premier Li Keqiang described as a sign of the "bright prospects" for their future economic relationship – and Xi Jinping's visit to Japan later this week for the Group of 20 summit could bring further progress in this area.
The two sides might use the opportunity to discuss further relaxing the controls on Japanese food imports and Japanese involvement in Xi's signature infrastructure policy, the Belt and Road Initiative.
They have moved closer since Donald Trump became US president in 2017 and prompted uncertainty both in Beijing and Tokyo about their future relations with the United States – something Beijing hopes will stop the Japanese supporting Trump's efforts to further isolate China on the world stage.
For its part, Japan fears it will be the next target of Trump's protectionist measures after he threatened to raise tariffs on Japanese cars and expressed a wish to increase US food exports.
But despite the recent detente, Japanese observers remain sceptical about how closely the two sides will be able to cooperate on security.
Masatoshi Murakami, a Sino-Japanese affairs specialist at Doshisha University in Kyodo, said he was optimistic the two sides could built a more constructive relationship, but warned this was likely to be "tactical rather than strategic".
"China and Japan need each other right now, especially on the economic front, but this kind of cooperation is hard to keep up for long," Murakami said.
Murakami, a former diplomat, also said Japan remained concerned about Beijing's wider strategic ambitions.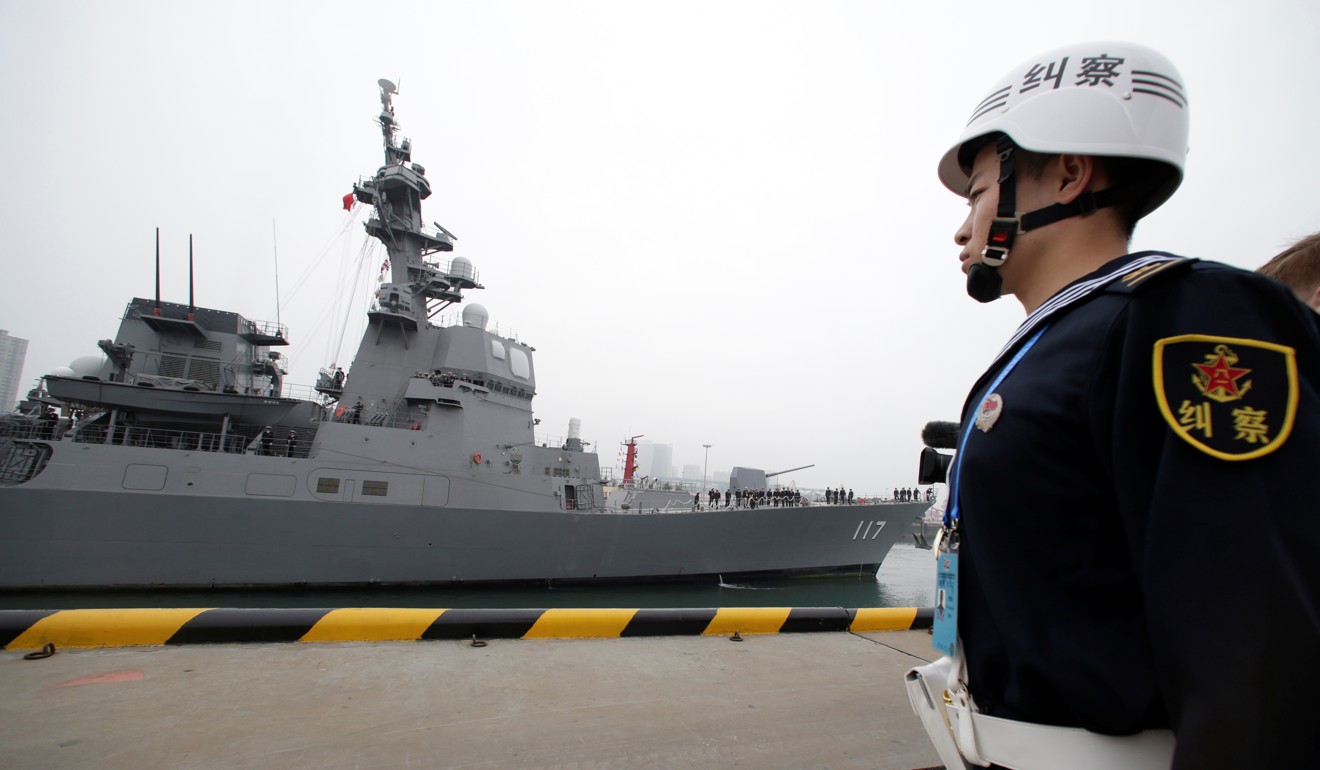 He said Tokyo was "very concerned" about Chinese activities in the South China Sea, where it has been building up its military infrastructure and presence in waters claimed by a number of Southeast Asian countries.
He also said that China's behaviour in negotiations, where sudden shifts in its position were commonplace, was hindering efforts to build trust.
"China could suddenly cancel the signing of an agreement on the morning of the ceremony, leaving us Japanese diplomats at a loss," he said.
Akio Takahara, a professor of international relations at the University of Tokyo, said China's increasing efforts to build up its military strength would render any security relationship with Japan fragile.
"China's military tactic now is to overwhelm opponents and win without an actual fight. But that's not going to work, since it erodes the basis of bilateral ties," Takahara said.