G20
Get more with myNEWS
A personalised news feed of stories that matter to you
Learn more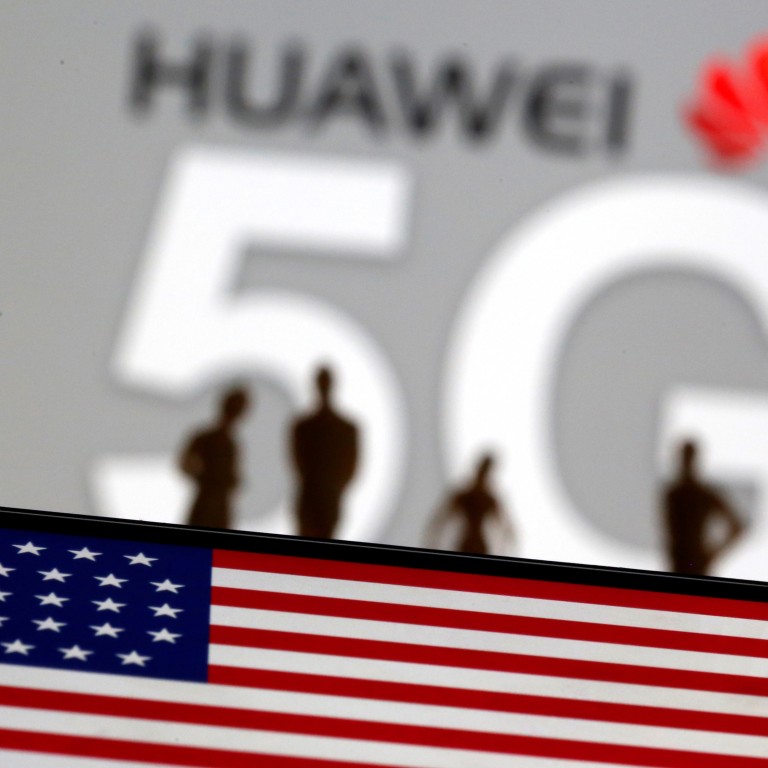 Donald Trump 'ready to lift US ban' on selling equipment to Chinese tech giant Huawei
US president says sales will be able to go ahead as long as they don't raise national security concerns
Department of Commerce to discuss next week whether to take Chinese company off list of prohibited buyers
American companies will be able to resume selling equipment to Chinese telecom giant Huawei, US President Donald Trump said after his much-anticipated meeting with his Chinese counterpart Xi Jinping in Japan on Saturday.
Trump said he was ready to lift a ban to allow US companies to sell "extremely complex" equipment to the Chinese firm, as long as it was "no great national security problem".
"We mentioned Huawei. We will save that for the end [of the trade negotiations]," Trump said of his meeting with Xi on the sidelines of the Group of 20 summit in Osaka.
"One thing I will allow is that a lot of people are surprised that we sell to Huawei a tremendous amount of products … We are going to continue selling those products.
"I like our companies selling things to others … very complex things. These are not things easy to make … our companies were very upset ... So if it is not a national security issue, we are allowing them to sell.
"Huawei is a complicated situation … We are not discussing Huawei with President Xi yet. We want to see where we end up [in the talks]."
He said the Department of Commerce would hold a meeting on Tuesday about taking Huawei off the US "entities list", which requires US companies to get prior approval before selling components to the Chinese firm.
Washington has banned Huawei from importing US components and frozen the company out of its 5G network due to national security concerns, urging its allies to follow suit.
Asked about Trump's comments on Huawei, a Chinese foreign ministry envoy to the G20 said he had no idea if the US had lifted restrictions on the technology firm.
"We will welcome it if they can do what they have said. Huawei is a private company and its technology is at a pioneering position," foreign ministry official Wang Xiaolong said.
Liu Weidong, a China-US affairs analyst from the Chinese Academy of Social Sciences, cautioned against too much optimism.
"On the surface, this might look like Trump has softened his stance on Huawei, but he made no mention about under what conditions he would actually do anything. There has to be a concession he is looking for from China, and that might even be a concession that he knows China will not make," Liu said.
Christopher McNally, professor of political economy at Chaminade University in Hawaii, said it was surprising that Trump talked so widely on Huawei.
"It is quite a significant move because at least he mentioned it … We did not expect much to be said about Huawei," McNally said.
He said Trump did not refer to the ban on Huawei selling equipment in the US, "meaning it is probably going to stay in place". But there could be movement on the ban on American companies selling equipment to the Chinese firm, "which could be a self-defeating policy in the first place".
"The US is not only making China but other countries who are dependent on US technology to re-evaluate how much they are wanting to [be] so. So [an easing] might come along even though the Chinese do not make big concessions," McNally said.
He added that the policy had angered American tech companies selling to Huawei and that letting Chinese buy these products would be good to balance the trade deficit that Trump was intending to fix in the first place.
In May, the US Commerce Department put Huawei on its "entity list" of organisations that pose security risks. The US Justice Department earlier filed charges against the firm alleging theft of trade secrets and other crimes.
Huawei has repeatedly and vehemently denied those charges, citing the US government's lack of evidence.
The row over the Chinese company was also complicated when Huawei executive Meng Wanzhou, was arrested in Canada in December at the request of the US. China was furious and said it was a political move, while Trump said he would intervene in Meng's case if it would help secure a trade deal with Beijing.
But Trump said he and Xi did not discuss Meng's case on Saturday.
This article appeared in the South China Morning Post print edition as: Huawei sales ban lifted