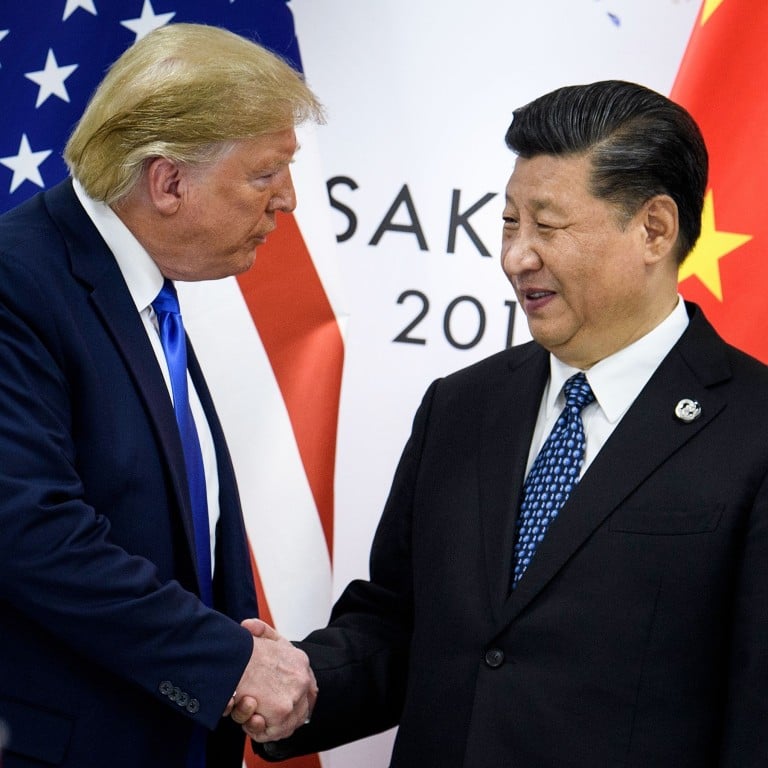 US businesses relieved at outcome of Donald Trump-Xi G20 meeting, but note that major trade issues still loom
Tech companies, which are among those most directly affected by tariffs and Huawei restrictions, are quick to welcome the temporary truce
'It's not about a deal. It's about finding a reasonable process moving forward,' an analyst says
Companies in the United States breathed a collective sigh of relief on Monday at the news that US-China trade tensions had eased at least temporarily and that prospects for a deal improved after presidents Donald Trump and Xi Jinping met in Japan over the weekend.
Investors agreed, as stocks on all three major US indices rose, with the S&P 500 hitting a record high and the tech-heavy Nasdaq gaining 1.1 per cent.
On the sidelines of the G20 meeting in Osaka on Saturday, Trump agreed not to impose 25 per cent tariffs on an additional US$300 billion worth of Chinese imports "at least for the time being". He also said that US companies could resume sales to Chinese telecommunications giant Huawei Technologies provided these did not threaten US national security.
Even as business groups and analysts welcomed Saturday's announcement, most noted that the hard work lies ahead as the world's two largest economies try and find common ground on hugely difficult issues. These include intellectual property theft, industrial and government espionage, state company reform, subsidy policies, punitive tariffs and investment and trade restrictions, among others.
"They have a kind of truce and say they're going to continue with the negotiations," said Ho-Fung Hung, professor of political economy at Johns Hopkins University. "It's the best people can expect. There was no significant progress in anything."
Many US-China differences were so deeply entrenched that a quick deal would not work, said Yukon Huang, senior fellow at the Carnegie Endowment for International Peace and former China country director at the World Bank. The impediments included entrenched tension, unrealistic expectations, finding a mutually agreed way to arbitrate disputes, realising that innovation in each country benefited the other, and addressing America's low savings rate and high budget deficits that really drove its trade deficits, he said.
"But for the White House it's always been about 'the art of the deal'. It's not about a deal," Huang said. "It's about finding a reasonable process moving forward."
The negotiators also must battle forces that extend beyond international trade. The tone from Trump and some of his hardline lieutenants in recent months has been at times fierce and direct, characterised in part as a clash of civilisations.
That ideological framing has led some in China to suspect this showdown is less about trade than a bid to keep China from developing. It has also hardened positions, seen distrust spread into non-economic areas such as people-to-people exchanges and student visas and made it increasingly difficult for the either side to back down.
Nonetheless, Trump has touted his personal ties and "tremendous" relationship with Xi, whom he describes as a "brilliant leader and brilliant man". Over the weekend, he described Xi as among the best leaders China has had "in the last 200 years".
It's not clear why Trump chose this cut-off date. China between 1760 and 1820 was led by the Jiaqing emperor, a relatively unexceptional leader who survived two assassination attempts and is credited with attempting to curb opium imports and adding provisions to a "Sorcerers and Sorceresses" law so Christians could be persecuted, according to the Palace Museum website and China in the Light of History by Ernst Faber.
In the past year, Washington and Beijing have imposed tariffs on hundreds of billions of dollars' worth of each other's trade, spreading uncertainty and threatening the global economy. The Trump administration has raised the stakes by repeatedly threatening to impose 25 per cent duties on another US$300 billion in Chinese imports.
Tech companies, which are among those most directly affected by tariffs and restrictions imposed on Huawei, were quick to welcome the temporary truce. The Consumer Technology Association said Trump "wisely decided" against more tariffs, and the Semiconductor Industry Association called progress over the weekend "good news".
In 2018, the United States exported US$7.12 billion in semiconductors to China, up 17 per cent over 2017 levels.
The National Retail Federation, meanwhile, heralded the US-China decision to pull "back from the brink", while the powerful US Chamber of Commerce took a more measured view. While it welcomed the breathing room, it also called on both sides to "go the last mile" in achieving a "high-standard, comprehensive, enforceable agreement" and only at that point, it suggested, should the administration lift tariffs harming US companies, farmers and consumers.
A senior executive in the tech industry who declined to be identified said the news out of the Xi-Trump meeting was somewhat welcome. But, he added, there was no time frame regarding negotiations, Washington's hopes of fundamentally changing China's state-led economic structure were naive and all trade negotiations must now be filtered through the prism of Trump's re-election strategy.
Administration officials steered clear of any proposed schedule that might undercut their leverage.
"'Fairly quickly' is a danger," Secretary of State Mike Pompeo said at the Osan Air Base in South Korea on Sunday. "When someone is in a negotiation, I always try to give them enough space."
At the White House on Monday, Trump said that China talks had "already begun" without elaborating.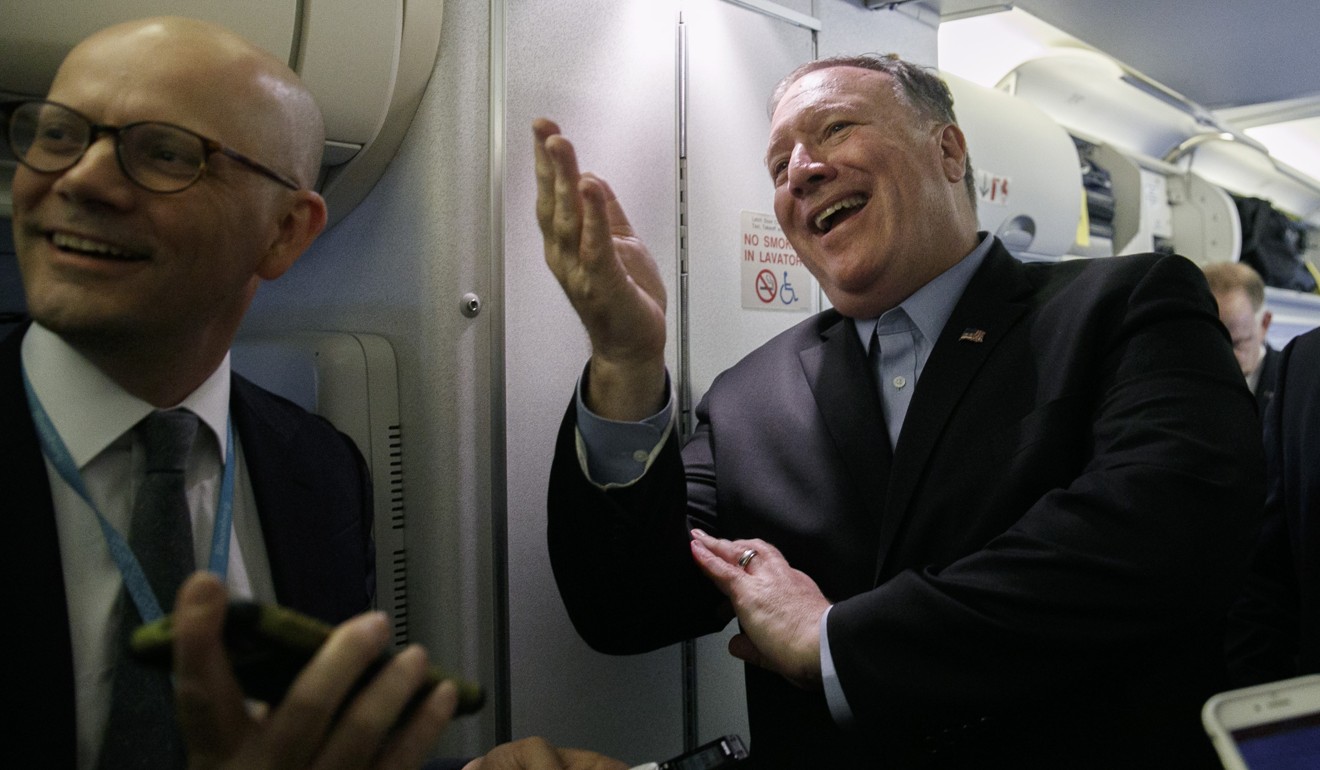 Some analysts said there were suggestions that the Trump administration had been teeing up Saturday's "last-minute" deal in Osaka longer than it appeared.
"The fix was in," said Derek Scissors, resident scholar with the American Enterprise Institute.
Scissors pointed to the "vanishing vice-president speech", originally scheduled for June 24, in which Mike Pence was expected to deliver sharp criticism of Beijing's human rights record, as well as the decision on Thursday to remove eight Chinese companies from the "unverified list", thereby easing their access to US technology. Scissors also noted Trump's repeated remarks that the Huawei ban was "negotiable".
"American policy toward China did not regress at Osaka," Scissors wrote in a commentary for the American Enterprise Institute titled "Wet US-China firecracker at G20".
"But it remained stuck, stuck with a president who seems to only care about exports" rather than deeper structural impediments affecting US-China trade, he added.