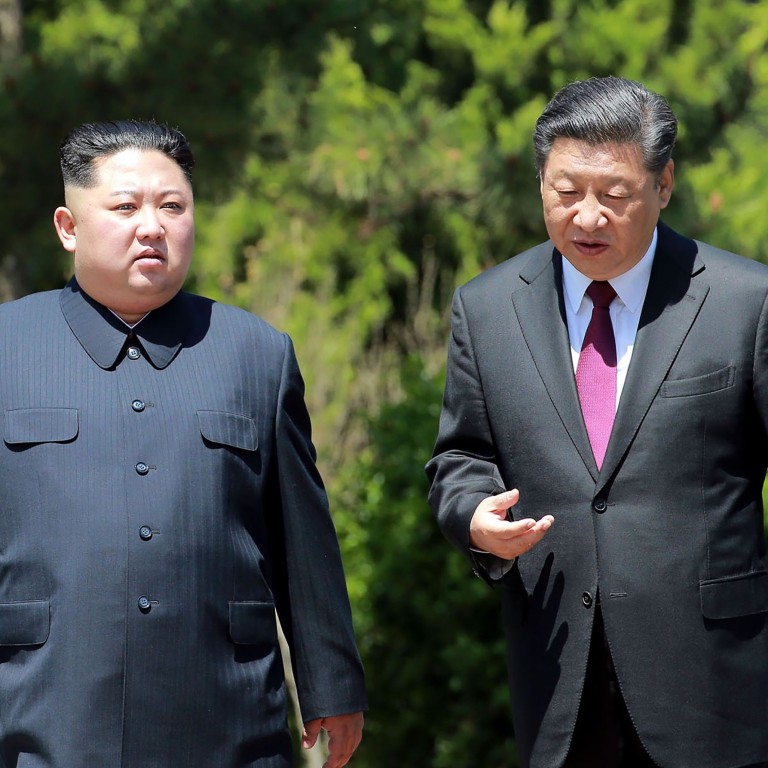 Xi Jinping calls for 'timely' easing of North Korea sanctions after Trump-Kim meeting
Chinese President Xi Jinping's diplomacy in Pyongyang and Osaka may alter power dynamic on Korean peninsula
Chinese President Xi Jinping urged US leader Donald Trump to show "flexibility" and act in a "timely" fashion to ease sanctions on North Korea at the G20 summit last week – echoing Pyongyang's high-stakes nuclear demands to Washington – according to Chinese Foreign Minister Wang Yi.
"[Xi] pushed for the US to show flexibility and meet the DPRK halfway, including the timely easing of sanctions against the DPRK and finding a solution to each other's concerns through dialogue," Wang said in Beijing on Tuesday, referring to the Democratic People's Republic of Korea, North Korea's official name.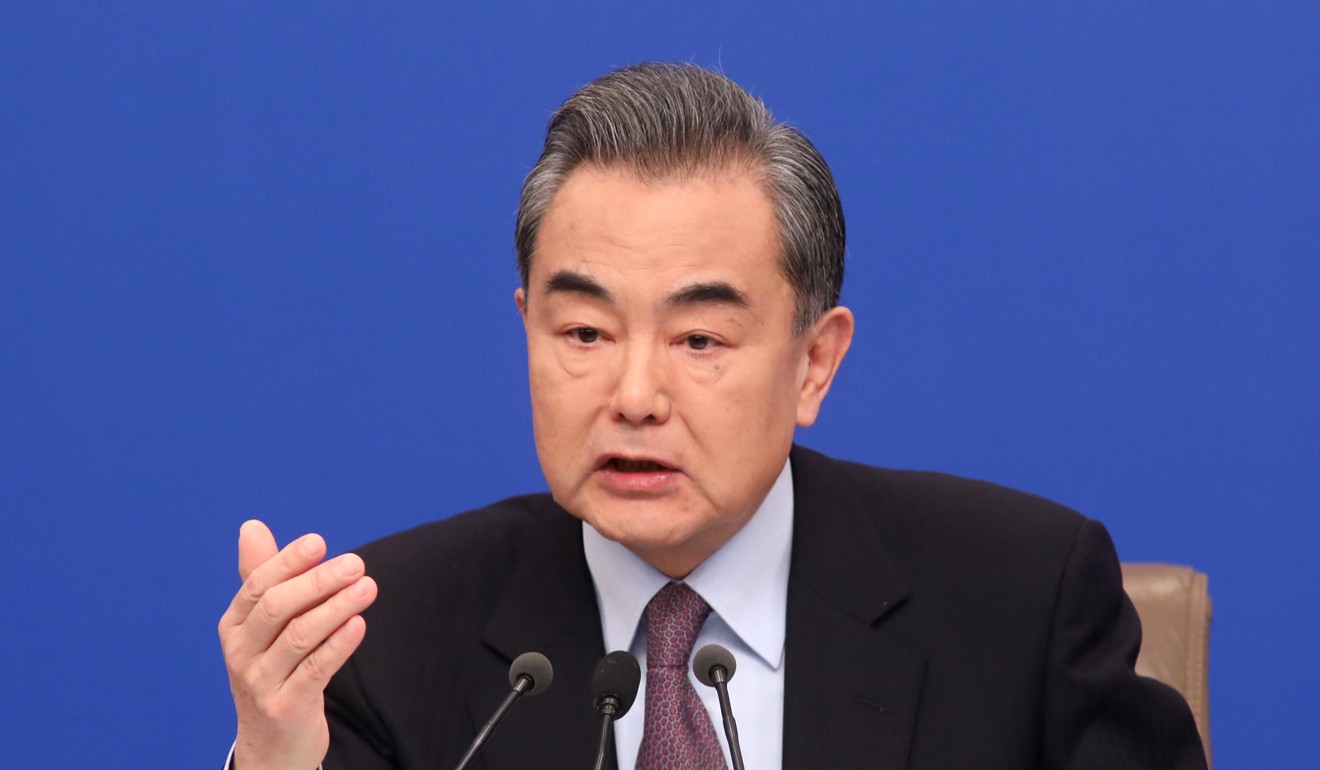 His comments came just a few days after Trump's meeting with North Korean leader Kim Jong-un on Sunday at Panmunjom, in the demilitarised zone dividing North and South Korea. Trump reaffirmed the international sanctions regime on North Korea, while the two leaders agreed that working-level talks on denuclearisation would resume.
Wang said China welcomed the meeting between Trump and Kim, describing the situation on the peninsula as a "rare opportunity for peace".
He dismissed speculation that the surprise meeting had undermined Beijing's influence over the region. "We hope that the political will of the leaders of the two countries can be translated into substantive progress in dialogue and negotiation as soon as possible," he said.
Xi earlier gave strong backing to Pyongyang during his first state visit to North Korea, in a move that could alter the power dynamic on the Korean peninsula, and thus China's leverage during the trade showdown with the United States.
Cheong Seong-chang, director of the unification strategy studies programme at private think tank the Sejong Institute in South Korea, said Kim might have built up a certain level of confidence in his regime's security after Xi's visit to Pyongyang.
"Xi pledged economic cooperation and a security guarantee to North Korea in exchange for Pyongyang's continued effort on denuclearisation negotiations," Cheong said, adding that Xi's vow would have increased Kim's confidence in his regime's survival, which would ultimately facilitate the next rounds of the inter-Korean and US-North Korea summits.
Although China was absent from the historic scenes at Panmunjom on Sunday, Beijing's influence was evident, with the meeting taking place hard on the heels of Xi's visit to Pyongyang and his discussion with Trump the previous day, where the issue was discussed, according to analysts.
Wang's call for a "timely" easing of sanctions is in line with Pyongyang's own definition of denuclearisation – a phased and synchronised "action-for-action" approach occurring during the process of the North's nuclear disarmament, rather than waiting for complete denuclearisation.
The approach would serve to speed up Kim's economic development agenda.
During Kim's visit to Dalian in northeast China last year, he expressed his hope to Xi that the relevant sides would take "phased and synchronous measures" to "achieve denuclearisation and lasting peace on the peninsula".
The sanctions against North Korea are also hurting China's northeast, with the local economy feeling the impact of the clampdown on North Korean labour and seafood.
In a meeting with Kim before his return to Beijing, Xi said China was determined to support North Korea's new "strategic path", and pledged to work with Pyongyang to achieve a "political resolution" to the nuclear issue.
Koh Yu-hwan, a professor of North Korean Studies and director of the Institute of North Korea at Dongguk University in Seoul, said "China's engagement in the peace process is a constructive one".
"Xi confirmed Kim's determination on denuclearisation, and passed that message to Trump in Osaka … It is true that Xi has contributed to facilitate the recent [Trump-Kim] meeting," Koh said, adding that Beijing was more likely as a result to secure a seat at the table for any future peace treaty.
Koh also said Beijing's support for Pyongyang's preferred approach to denuclearisation might be its own way of calling on other parties to take a more "realistic approach".
Additional reporting by Agence France-Presse
This article appeared in the South China Morning Post print edition as: Xi pushes for easing sanctions on N Korea