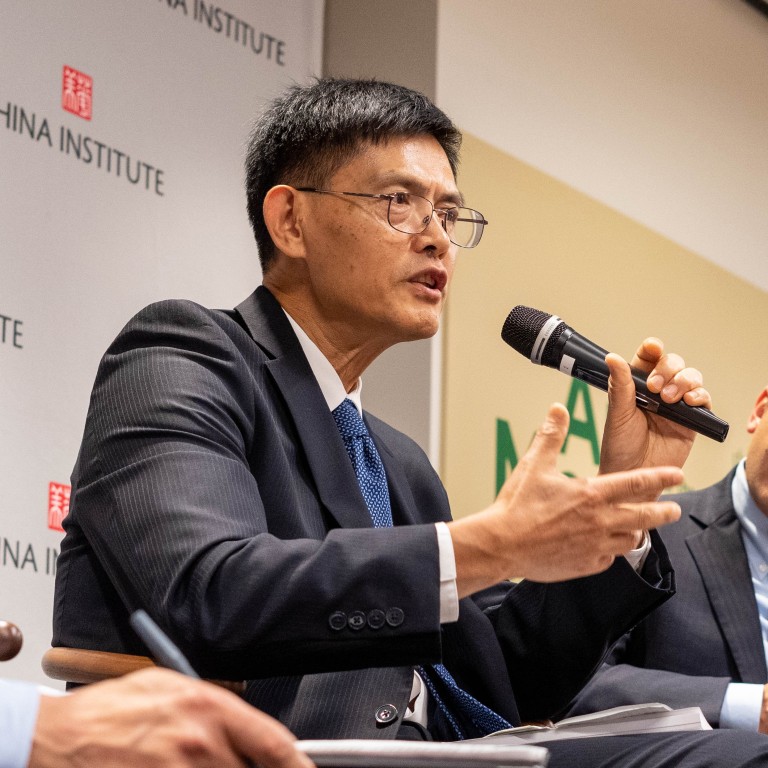 Fear mounts that Chinese-American scientists are being targeted amid US national security crackdown
'Any scientist should be very worried because this is hurting US science and technology,' says a professor who was arrested and is now suing the FBI
Concerns are raised about bias and ethnic profiling
In the wake of several Chinese-American scientists being dismissed from their research jobs in the US, fear is rising that the group is being unfairly targeted and has become a victim of the competitive feud between Beijing and Washington.
In May, the husband-and-wife neuroscience research team of Li Xiaojiang and Li Shihua were fired by Emory University in Georgia after being accused of failing to disclose funding ties to China. In April, MD Anderson Cancer Centre in Houston ousted three Chinese-American researchers who were allegedly conducting espionage on behalf of the Chinese government.
Other Chinese-American scientists say they have experienced FBI calls and visits without being accused of any crime. Visiting scholars and science-major students are confronted with a tightened visa process.
The series of events has shocked the community and brought worries about bias and ethnic profiling.
"What's happening with MD Anderson and Emory University is very concerning," said Xiaoxing Xi, former chairman of the physics department at Temple University in Philadelphia. "It all started from the FBI gaining access to email accounts of Chinese scientists."
Xi, who addressed a China Institute forum in New York on Thursday, was speaking from personal experience: four years ago, he was accused of stealing superconductor secrets for China.
Arrested in May 2015 in suburban Philadelphia, he was accused of sharing proprietary American technologies with China. The charges were dropped four months later due to lack of evidence, but Xi said he continued to suffer from the stigma caused by the wrongful accusation and afterward lost most of the US government funding for his research projects.
"Singling out the Chinese scientists and engineers for targeting, that's racial profiling," said Xi, a naturalised US citizen who has lived and worked in the country since 1989. "That's contrary to American ideas."
Fred Yan, president of the non-government organisation Chinese Association for Science and Technology USA, said at the discussion that "our members have been told by the FBI to report any suspicious cases of the people they know".
"This made people in the Chinese-American community very uncomfortable," Yan said.
Part of the recent crackdown has been a result of China's rising technological ambitions and US concerns that Beijing is attempting to achieve its goals partly by stealing US technologies.
The White House has cited estimates that Chinese theft of American intellectual property costs the US economy up to US$600 billion each year.
In February, FBI Director Christopher Wray told a congressional hearing that he thought China was "exploiting the very open research and development environment that we have, which we all revere, but they're taking advantage of it".
Xi, who is now a professor at Temple, said of Wray's comments: "Basic research is open for a reason. Collaboration has made the research advance and made the US the best science research destination in the world."
"Any scientist should be very worried because this is hurting US science and technology," Xi told the South China Morning Post.
On November 1, then-US Attorney General Jeff Sessions announced a new China Initiative to pursue economic espionage cases; at the same time, the US Justice Department said it had charged three individuals and two Chinese-backed companies with theft of trade secrets.
The initiative also targeted a Chinese program called the Thousand Talents Plan, which was designed to lure experts from Western universities and companies back to China.
In announcing the new US initiative, Sessions said it was meant to "identify priority trade theft cases and ensure that we have enough resources dedicated to them to make sure that we bring them to an appropriate conclusion quickly and effectively".
But some are worried that the process, which may be bringing cases "quickly", isn't "effective", panelists said at the discussion last week.
"Officials who are doing the work at the FBI deciding who to arrest don't really understand science," said Peter Zeidenberg of the law firm Arent Fox, which represents a number of Chinese-American defendants and was formerly involved in Xi's case.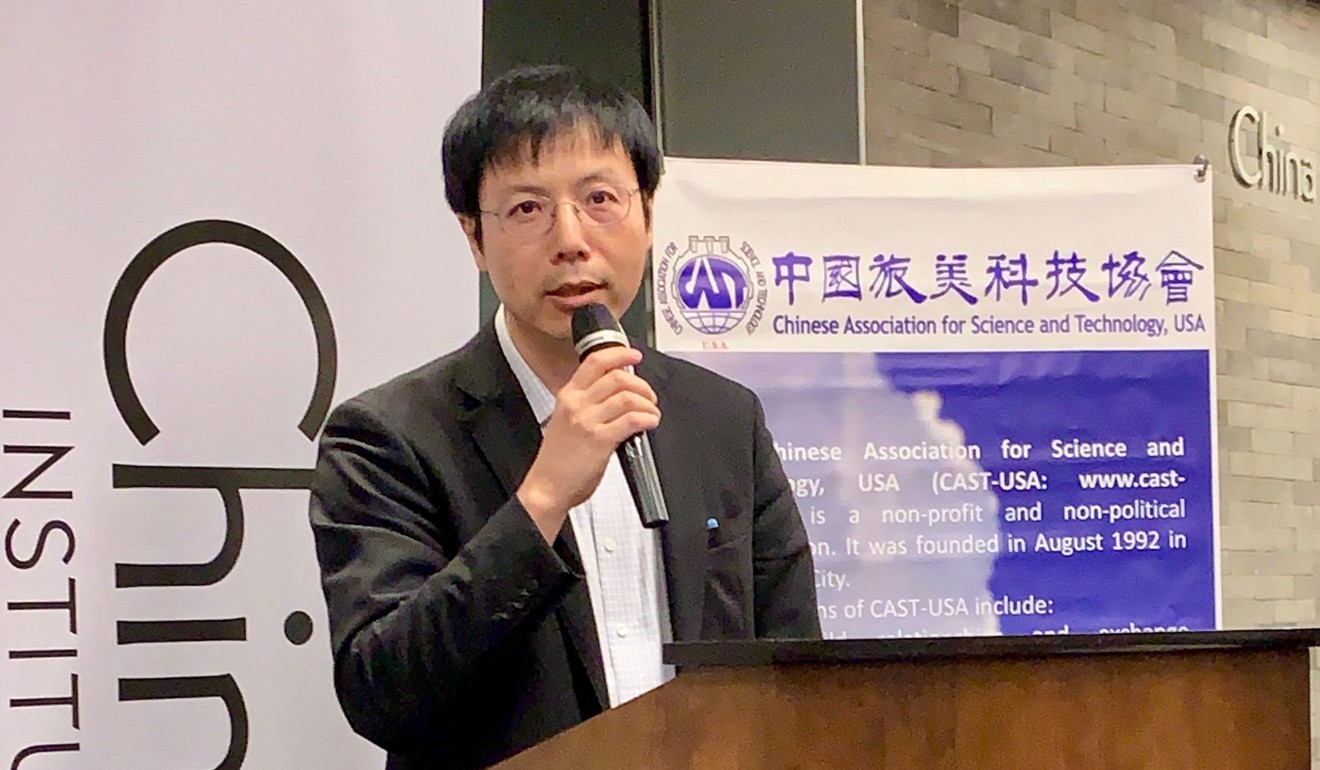 The Chinese-American community has begun looking for ways to fight back. The advocacy group United Chinese Americans (UCA) has successfully lobbied to have 13 top US universities – including Yale, Columbia and Stanford – issue statements supporting Chinese-American scientists.
The effort "is showing the country's tradition that respects civil rights, that respects due process," said Haipei Shue, president of the UCA.
But right now, "the mood on campus is frustration," said Yiguang Ju, a professor of mechanical and aerospace engineering at Princeton University.
"You don't know where to draw the line and when you crossed the line of academia freedom into foreign influence," he said. "It pushed us to pick one side and nothing in between."
On Friday, National Public Radio reported that US intelligence agencies were encouraging American research universities to develop protocols for monitoring students and visiting scholars from Chinese state-affiliated research institutions.
In 2017, Xi filed suit against the US and federal agents for violating his constitutional rights.
The American Civil Liberties Union, which is representing Xi in his lawsuit, said his was one of three espionage-related prosecutions of Chinese-American scientists that, in the span of less than a year, the US government dropped before trial.
Another was that of Sherry Chen, who was dismissed from her job with the National Weather Service and accused of spying for China. She sued the government in January for malicious prosecution and false arrest after the case against her was dropped in March 2015.
The third case involved Guoqing Cao and Shuyu Li, senior biologists at Eli Lilly & Company who were accused of stealing trade secrets. Charges against them were dropped in December 2014.
"It is wrong to cast an entire group of students, professors and scientists as a threat to our country based simply on where they come from," said Patrick Toomey, the ACLU lawyer in Xi's lawsuit.
"The FBI's mindset has already led to overzealous investigations of Chinese-Americans, with disastrous consequences for those wrongly tarred with suspicion," he added.
The FBI declined to comment, citing pending litigation.
Said Arent Fox's Zeidenberg, a former US prosecutor: "Maybe a few more cases like these, the US will be embarrassed."
This article appeared in the South China Morning Post print edition as: US-China rivalry hits scientific communityUS-China rivalry hits scientific community