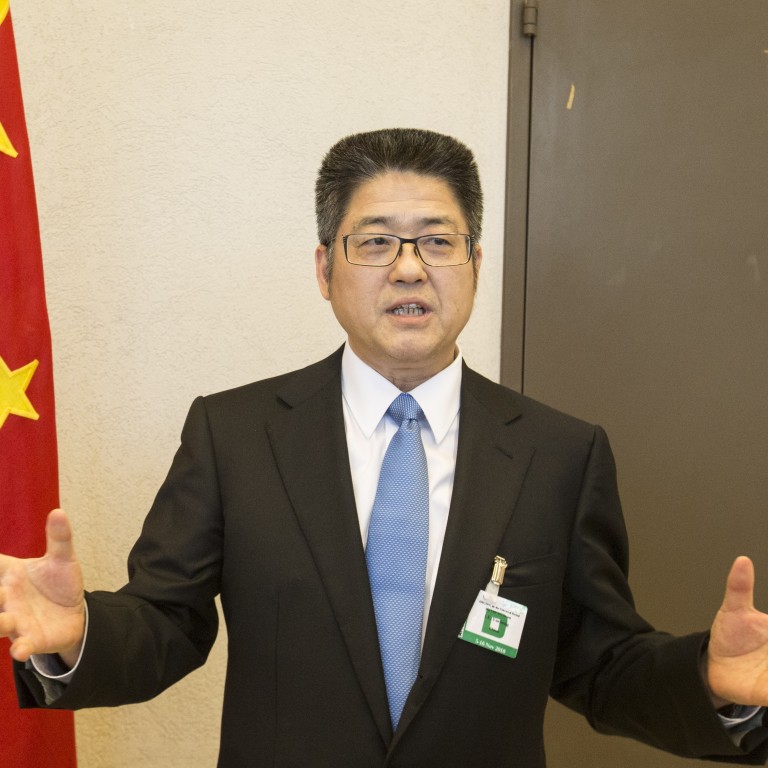 Senior Chinese diplomat warns of 'disastrous consequences' if US treats China as 'enemy'
Foreign Vice-Minister Le Yucheng also hits out at Washington over reports some Chinese-American scientists 'have been treated unfairly' in the US
He tells World Peace Forum problems faced by America are not 'China's fault'
A senior Chinese diplomat lashed out at the United States on Monday, saying it had imposed visa restrictions on academics from China and saw the country as "an enemy" – which he said could have "disastrous" consequences.
Foreign Vice-Minister Le Yucheng said the problems faced by the US were not "China's fault" and that Chinese people were finding it more difficult to engage in exchanges with their US counterparts.
There have been
growing reports
of Chinese academics and students facing difficulties in applying for US visas, and in some cases having their visas cancelled, while some researchers have been sacked by American employers in recent months.
"Hampering US-China people-to-people exchanges based on blood lineage and race is unpopular," Le told the World Peace Forum at Tsinghua University in Beijing, which was attended by academics and diplomats.
His comment came after US President Donald Trump told China's leader Xi Jinping that Chinese students were always
welcome to study in America
, when they met on the sidelines of the
Group of 20
summit in Osaka, Japan, last month.
Le said some Chinese academics had been harassed at airports and their hotels by American intelligence and law enforcement officials when they travelled to the country for research activities at the invitation of US counterparts.
"There are some reports saying that some Chinese-American scientists in the US, just because they are Chinese scientists, they have been treated unfairly," he said. "They have been put under scrutiny, harassed, and some of them even lost their jobs."
He said some Chinese academics avoided transiting in the US on their way to Latin America so they would not be harassed.
In May,
Emory University
in Georgia dismissed two Chinese-American neuroscientists over alleged undisclosed funding ties to China. A month earlier, the MD Anderson Cancer Centre in Houston ousted three Chinese-American researchers who were allegedly conducting espionage on behalf of the Chinese government.
"I find it difficult to understand [the cancer centre case] because doctors and researchers are there to find treatments for diseases to save lives," Le said. "How can that add to the threat to US national security?"
Le called this a "highly unusual development in the people-to-people and cultural exchanges" between the US and China.
Tensions have been rising between Beijing and Washington over trade, as well as China's military expansion, human rights, ideological control and Taiwan. They have also recently traded barbs over a highly unpopular extradition bill in Hong Kong that would allow fugitives to be transferred to mainland China, which has prompted mass protests in the city.
In mid-June,
Le summoned Robert Forden
, the deputy chief of mission at the US embassy in Beijing, to protest against Washington's condemnation of the controversial bill.
Le told the forum that China would not economically decouple from any nation, and would continue to improve market access for foreign companies. But he said problems experienced by the US after the events of September 11, 2001, and the financial crisis in 2008, were "not China's fault".
"Polarisation between the rich and the poor, the ageing of infrastructure – all of those have their own causes – but China is not the scapegoat," he said. "Treating China as an enemy is not rational – it is very stupid and could lead to disastrous consequences."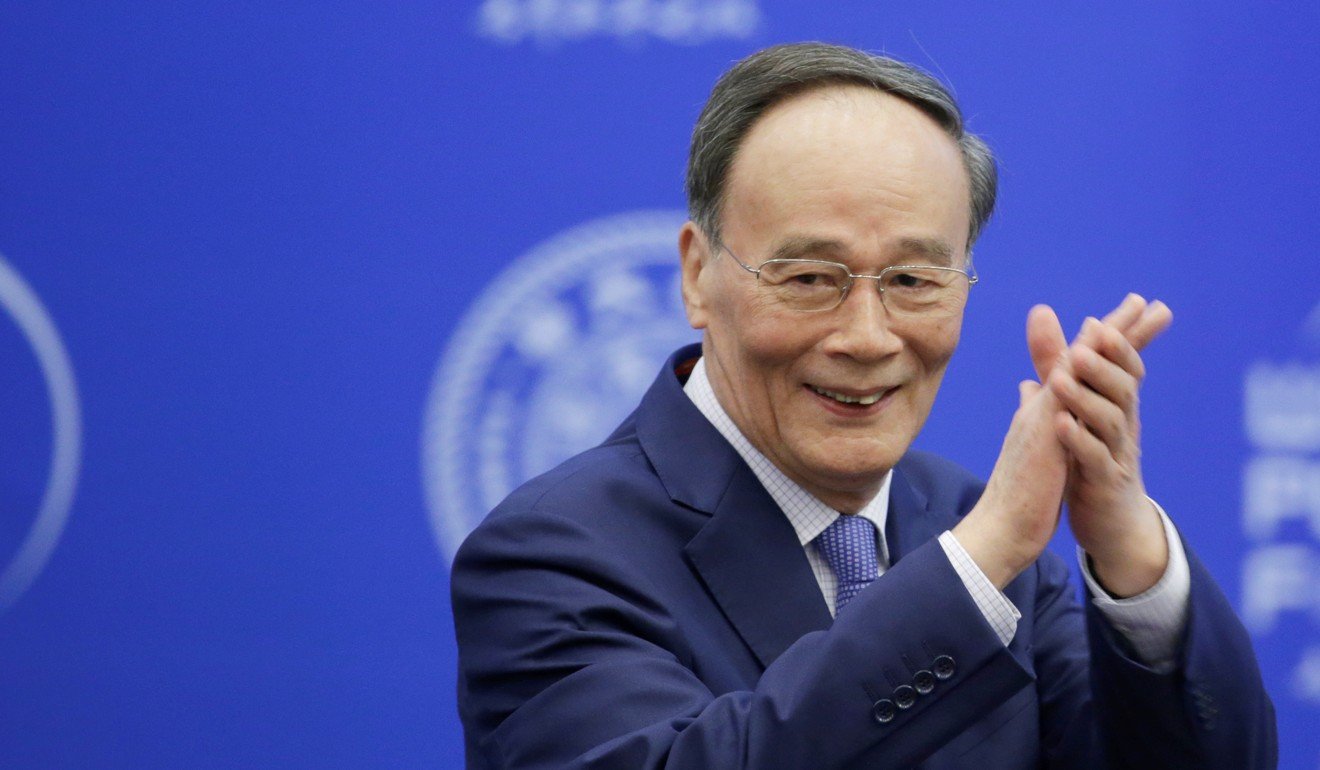 Speaking at the same forum, Vice-President Wang Qishan said Beijing should remain committed to economic globalisation despite the challenges posed by the trade war with the United States.
"China's development can't be separated from the world, and the world's development cannot be separated from China," Wang said in his opening address.
This article appeared in the South China Morning Post print edition as: diplomat warns u.s. of treating china as enemy