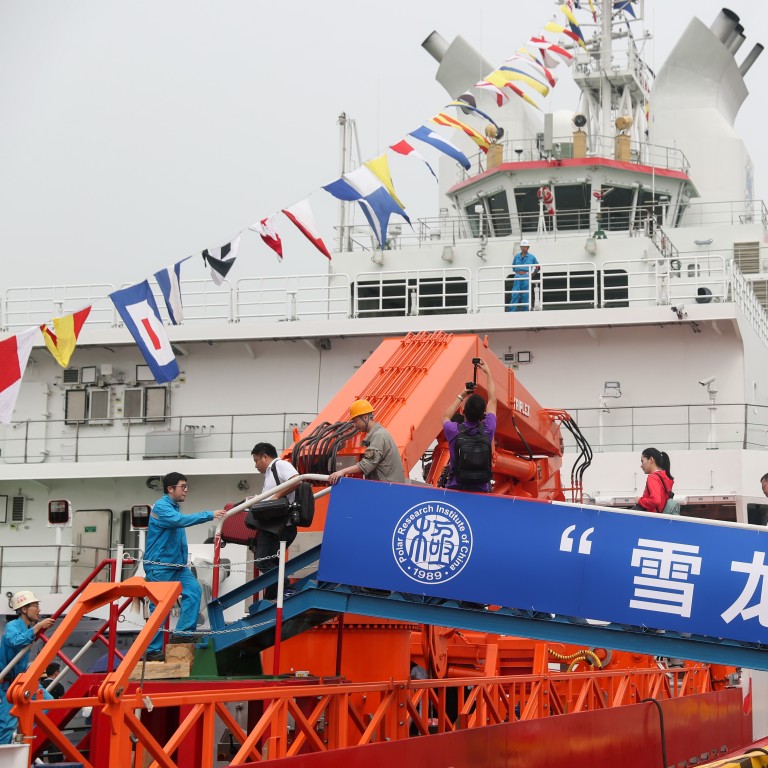 China's new icebreaker Snow Dragon II ready for Antarctica voyage later this year
Home-made polar research vessel commissioned amid rising tensions with US in the Arctic
Latest expansion of Beijing's influence in resource-rich polar regions
China's first home-made icebreaker has been delivered and is expected to make its maiden voyage to Antarctica later this year, in the latest expansion of Beijing's influence in the resource-rich polar regions.
The 13,996-tonne Xuelong 2 – or Snow Dragon II – was handed over to the Polar Research Institute of China, part of the natural resources ministry, in Shanghai on Thursday, after sailing through its final 16-day trial last month in the East China Sea.
Qin Weijia, director in charge of polar research with China's State Oceanic Administration, told a press conference that the vessel was expected to head for Zhongshan Station on the 36th Chinese scientific expedition to Antarctica, where it would carry out scientific research in both physical and chemical oceanography as well as maritime biological diversity.
The 122-metre-long vessel would become "an important platform … for polar oceanic environment investigation and scientific research", he said.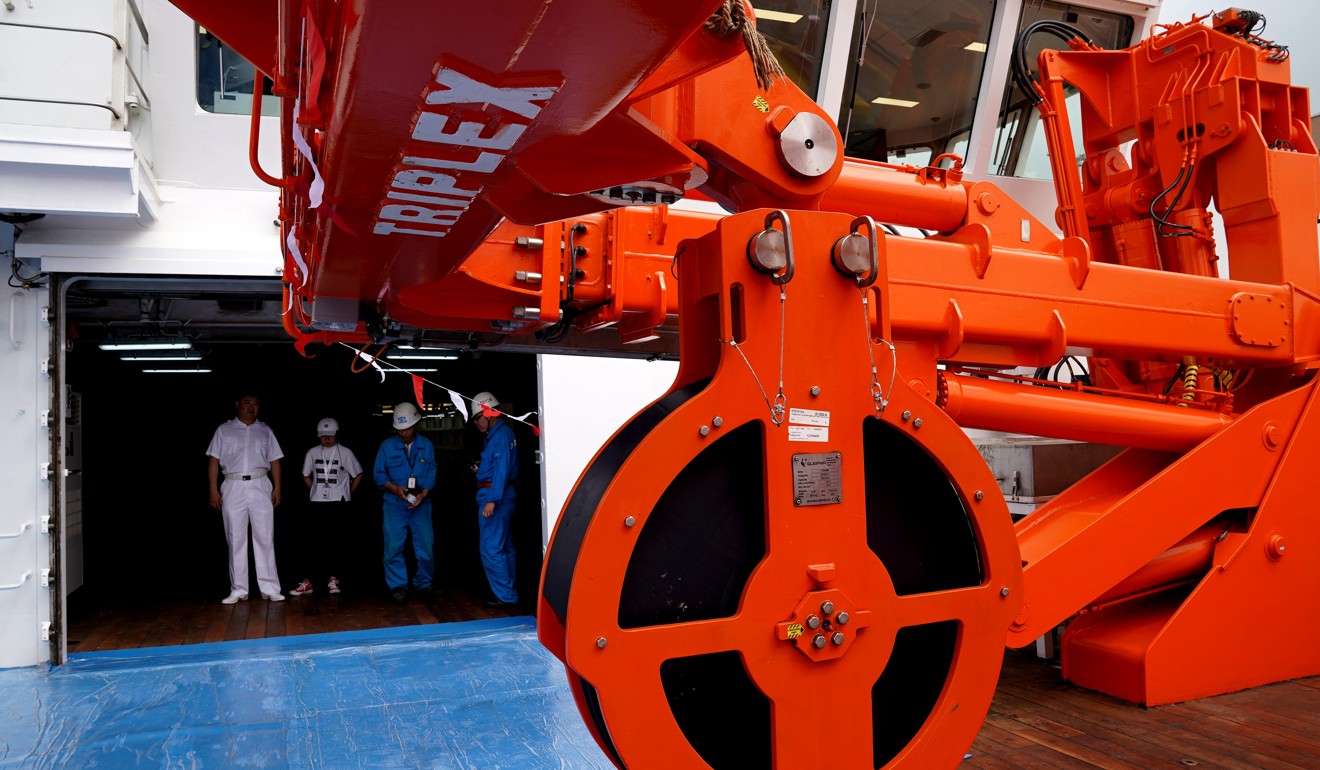 The Xuelong 2 is China's second icebreaker, and the first to be built domestically. Its sister ship, the Xuelong, was converted from an ice-breaking cargo vessel built by Ukraine in 1993.
Experts believe the Xuelong 2 will pave the way for China to construct its own nuclear-powered heavy icebreaker, which could have global implications.
The commissioning of Xuelong 2 coincides with an intensification of geopolitical rivalries between China and the US on multiple fronts, including in the "High North" – as the Arctic region is also known.
China's growing presence there, particularly its cooperation with Russia, has been described by US Secretary of State Mike Pompeo as "aggressive behaviours" that have turned the polar region into "an arena of global power and competition".
And on Wednesday, in an article for US online military news portal Defence One, America's top naval commander in Europe, Admiral James Foggo III, said China was seeking greater influence in the Arctic, describing its ambitions as one of the challenges of the warming High North.
"Though it sits more than 900 miles south of the Arctic Circle, the country has long been interested in the region's resources," he wrote, about one week after a visit by the ballistic missile submarine USS Alaska to the Royal Navy's submarine base at Faslane in Scotland, strategically situated near a gateway to the Arctic Ocean.
Foggo said it was "critical" for the US Navy to stay "actively engaged" in the Arctic as the region becomes "more accessible, to protect the American people, our sovereign territory and rights, and the natural resources and interests" of the US and its allies
China has no territorial claims in the Arctic or Antarctic regions, but that has not stopped Beijing's ambitions of establishing footholds in the polar regions that are believed to hold vast deposits of valuable mineral resources.
Beijing has said its main interests in the polar areas are about scientific research, especially relating to climate change, as part of the global interest. Since 1985, China has set up four scientific research stations in Antarctica and another one in the Arctic.
Its sixth station is now under construction on Inexpressible Island in Terra Nova Bay in Antarctica's Ross Sea.
Chinese companies have also been increasingly active in the Arctic region in recent years, as part of the "Polar Silk Road", an extension of President Xi Jinping's Belt and Road Initiative. They are mostly teaming up with Russian partners to develop ports and other facilities along Russia's Northern Sea Route. Global warming has increased the commercial potential of the route, which lies entirely within Arctic waters.
Russia has also been cautiously luring investment from China to jointly develop the region as part of an effort to offset sanctions pressure from the West after its annexation of Crimea in 2013.
According to reports by Chinese media, Xuelong 2 can carry 99 people, including 49 scientific researchers, as well as two helicopters. Its power system can sustain 60-day expeditions and the vessel is able to break ice up to 1.5 metres thick while travelling either ahead or astern. Its earthquake monitoring system will also enable more accurate probes of the oil and gas resources stored in deep seas of the polar regions.