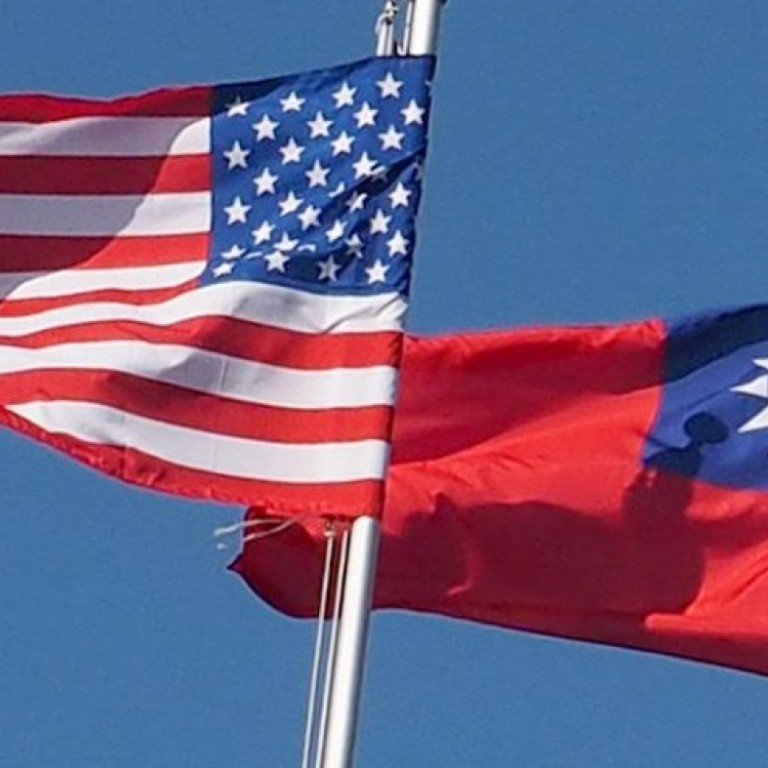 China repeats threat to sanction US companies over Taiwan arms sales
Foreign ministry said sale of tanks and missiles to self-ruled island violates the one-China principle
Party's official mouthpiece has identified Honeywell International and Gulfstream Aerospace as possible targets
China's government and companies will cut ties with US firms involved in selling arms to Taiwan, the foreign ministry said on Monday.
Geng Shuang, a spokesman for the ministry, said China will impose sanctions on the companies, adding: "The arms sale to Taiwan has violated the basic norms of international law, international relations, and the one-China principle and the three Sino-US joint communiqués [which helped establish diplomatic relations between Beijing and Washington]."
Geng also said that the sales had undermined China's sovereignty and national security.
On Sunday, the Communist Party's official mouthpiece People's Daily posted an article on its WeChat account identifying US companies that could be targeted with sanctions. These included Honeywell International Inc, which makes the engines for the Abrams tanks, and private jet maker Gulfstream Aerospace, which is owned by General Dynamics.
Beijing also threatened to impose sanctions in 2015, when Washington approved a US$1.83 billion arms deal with Taiwan, saying that its determination to protect its territorial integrity was unshakeable.
Last week, the Pentagon said the US State Department had approved the sale of the weapons requested by Taiwan, including 108 M1A2T Abrams tanks and the relevant equipment and support, 250 Block I-92F Stinger shoulder-launched missiles, and four Block I-92 Stinger fly-to-buy missiles.
Beijing has repeatedly urged the US to stop engaging in military exchanges with Taiwan, which it regards as a breakaway province that must be reunified with the mainland, by force if necessary.
While the US officially supports the one-China principle and has no formal diplomatic ties with Taiwan, but it is also bound by law to help the island defend itself.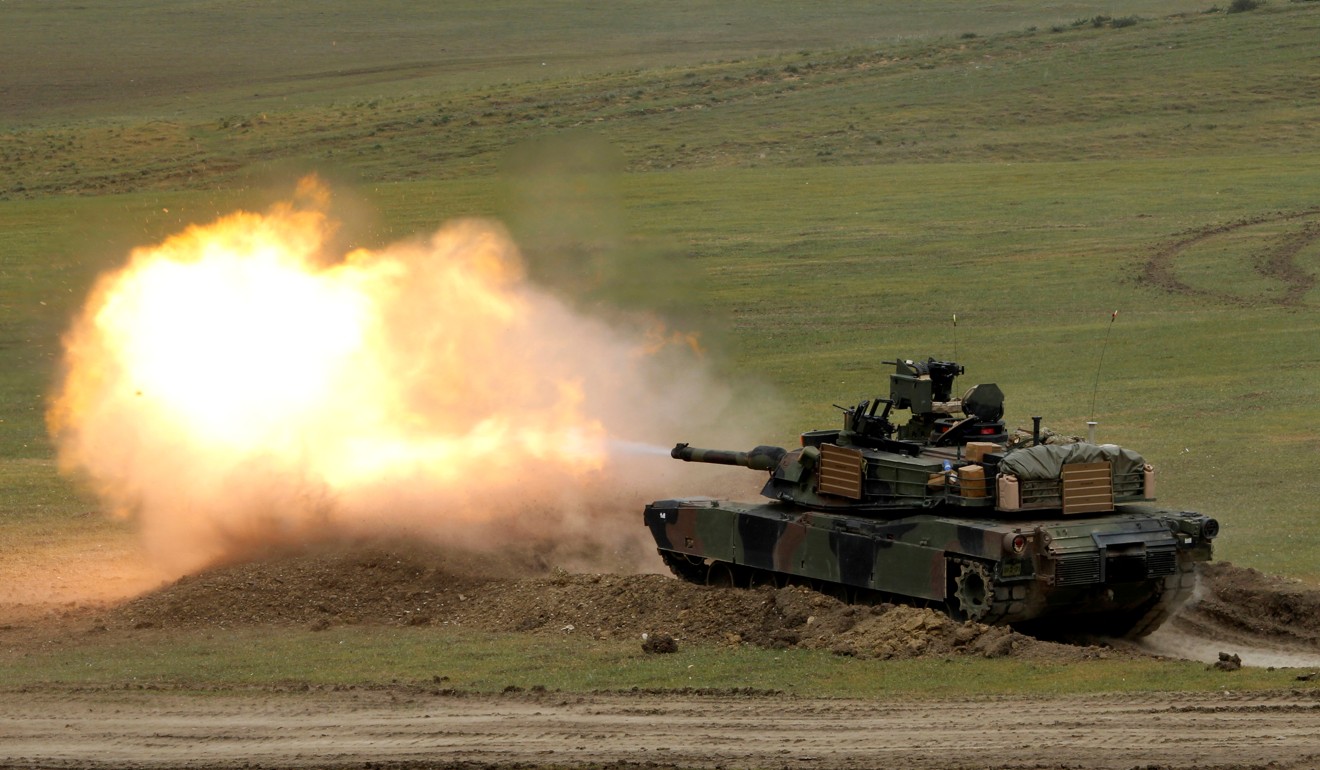 The tanks involved in the deal, the M-1A2T is a special configuration of the M-1A2C used by the US Army and has more electrical power, a new auxiliary power unit and an ammunition data link for "smart" shells.
But Chinese analysts questioned whether the weapons would boost Taiwan's defensive capabilities and said they may become a financial burden.
Zhou Chenming, a Beijing based military analyst, said: "If Taiwan buys warplanes or missiles from the US, then the threat [to mainland China] would be bigger, but as for tanks, they cannot elevate Taiwan's military capabilities."
Song Zhongping, a Hong Kong-based commentator, said the unspecified amount of ammunition associated with the tanks will hit Taipei financially.
"Ammunition are expensive consumable items that have an expiration date. And Taipei has to purchase more related ammunition in the future for military exercises as this one-off sale only includes a limited sum of ammunition," said Song.
This article appeared in the South China Morning Post print edition as: Beijing to cut ties with U.S. firms in arms sale