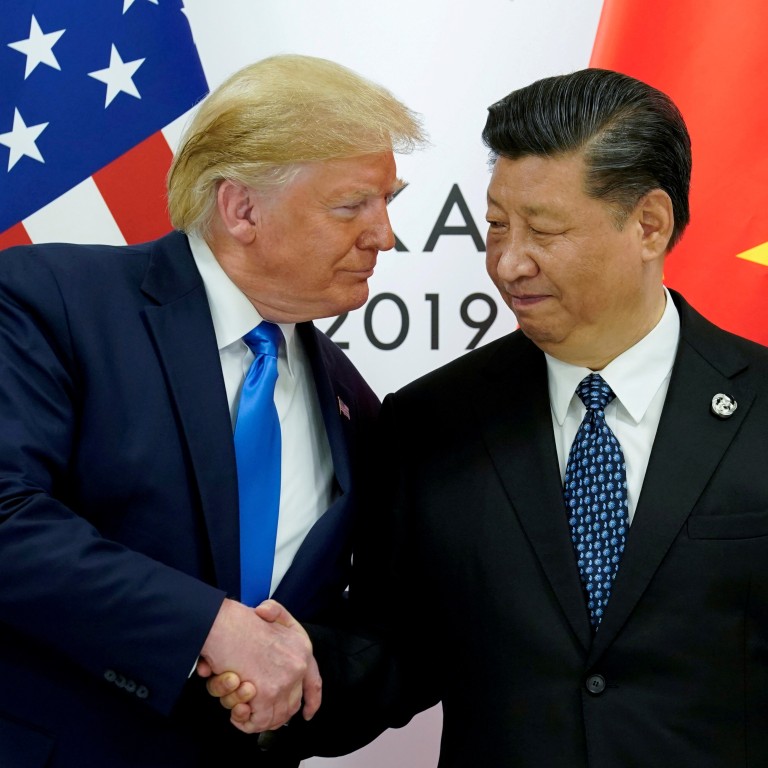 China tells Donald Trump: make up your mind whether you want a trade deal
Beijing warns that US president's fresh threat of extra tariffs will derail progress towards reaching a deal
Chinese side calls for clarity over what Washington wants after last month's meeting between Trump and Chinese counterpart Xi Jinping
China on Wednesday urged the Trump administration to "make up its mind" about reaching a trade deal with Beijing, warning that additional tariffs could send negotiations further off track.
Since the high-profile talks between Chinese President Xi Jinping and US counterpart Donald Trump at the G20 summit late last month in Osaka, Japan, there has been little sign that the two sides have made any progress towards ending their year-long trade war.
US Treasury Secretary Steven Mnuchin said this week that he and US Trade Representative Robert Lighthizer may travel to Beijing if talks by phone this week are productive.
Trump had promised to hold off on additional tariffs during his meeting with Xi last month, but on Tuesday he again raised the sceptre of fresh levies on Chinese goods.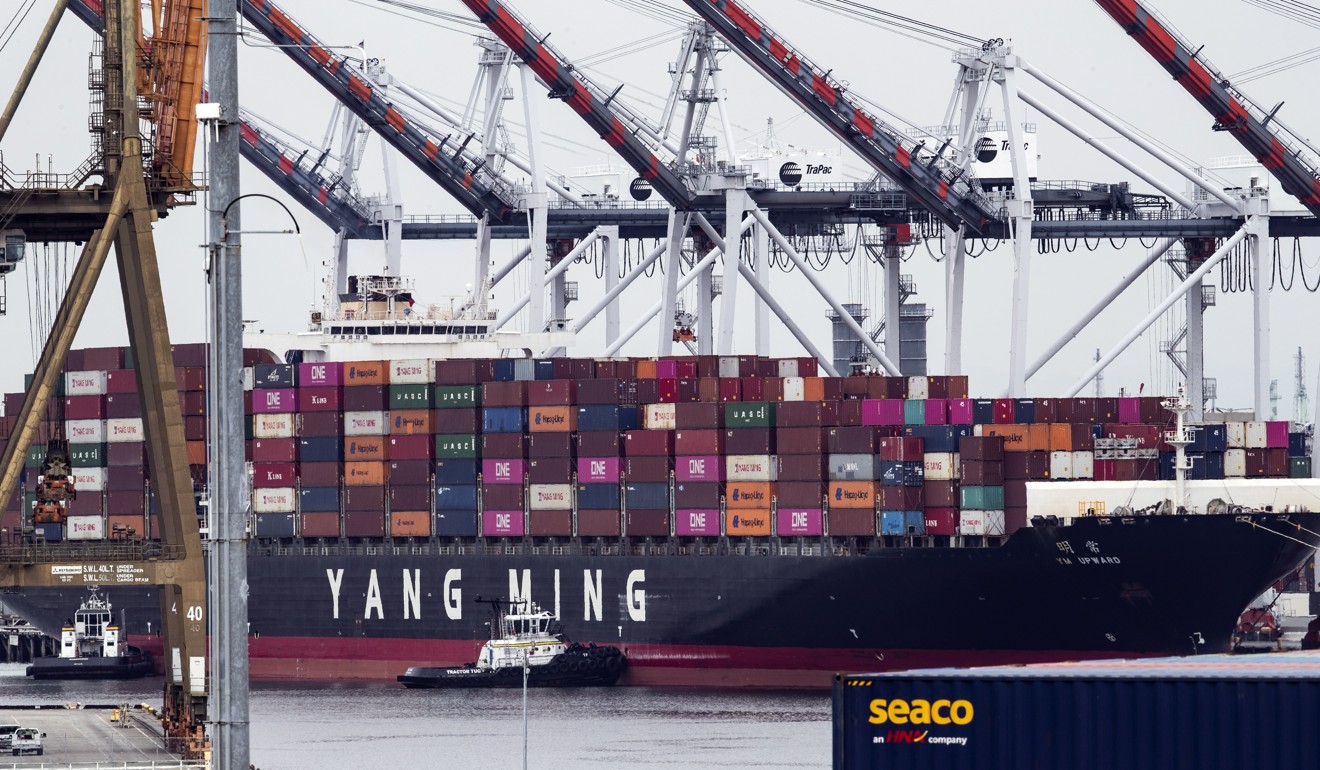 "We have a long way to go as far as tariffs where China is concerned, if we want. We have another US$325 billion [of goods] we can put a tariff on, if we want," Trump said.
"So, we're talking to China about a deal, but I wish they didn't break the deal that we had."
China's foreign ministry spokesperson Geng Shuang said on Wednesday that new tariffs would present "new obstacles" to any deal between the world's two largest economies.
"The Chinese side has always advocated that the trade conflicts should be resolved through dialogue, and we have been sincere about the trade negotiations," said Geng during a regular press conference in Beijing.
In response to Trump's remarks saying that there was still a long way to go before a deal is reached, Geng called for "determination and perseverance" from Washington.
"There is a Chinese saying that a journey of a thousand miles begins with a single step – no matter how long the journey is, we will reach our destination as long as we take the first step and forge ahead," he said.
"So we would like to urge the US side to make up its mind, show determination and perseverance and to work with the Chinese side … in reaching a mutually beneficial trade deal as soon as possible."
Geng also said Trump's threat of additional tariffs would amount to "putting up new obstacles for the trade negotiations and to make the road to reaching a trade deal even longer".
Beijing has reportedly been seeking concessions on Huawei, which has been frozen out of the US 5G networks because of security concerns, and tariffs in return for a deal that would in turn see it agreeing to significantly increase its purchases of US agricultural products.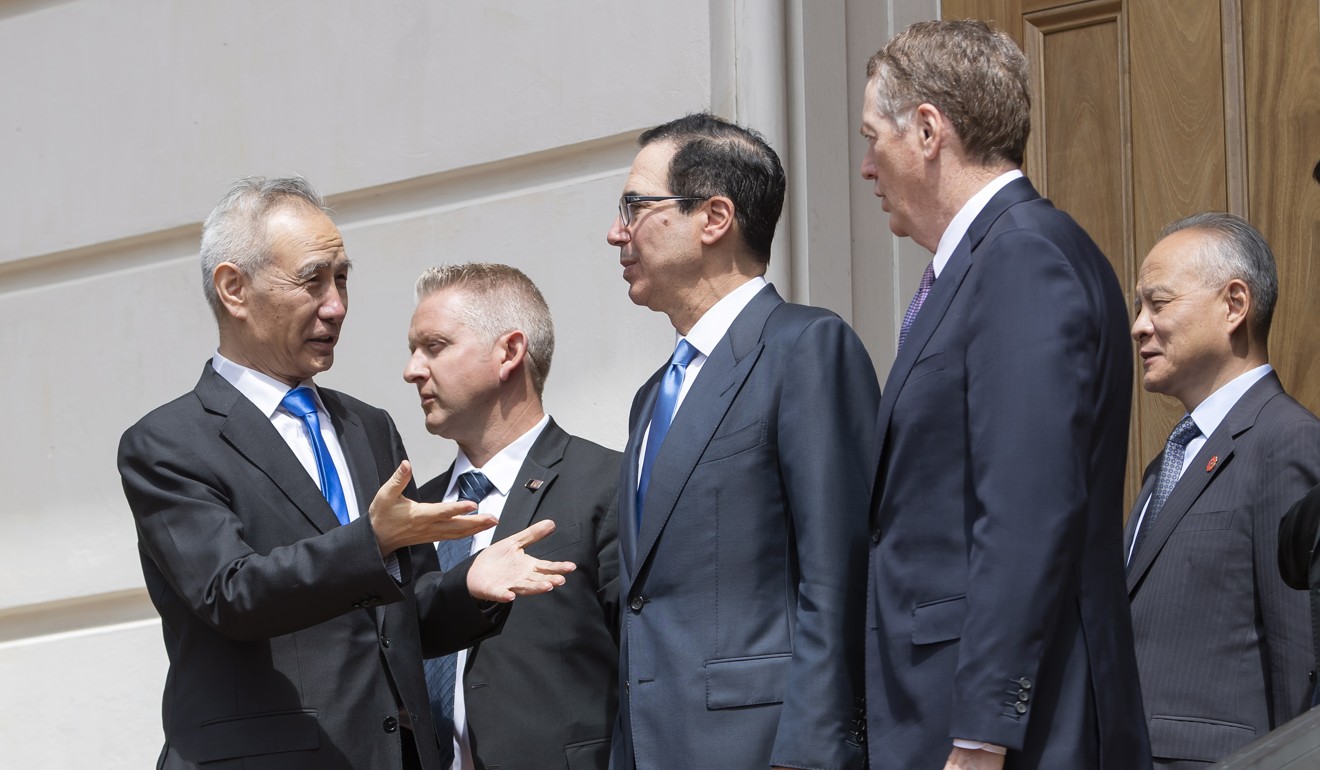 Trump has claimed that Beijing has already agreed to buy more US agriculture goods but Lu Xiang, a US specialist from the Chinese Academy of Social Sciences, said this was "wishful thinking" on the part of the president since China would only agree to the step if its own conditions were met.
Trump's ability to use Huawei as a bargaining chip may also be called into doubt after a bipartisan group of senators on Tuesday proposed legislation to prevent the tech giant from doing business with US companies without congressional approval.
Lu also said it was not clear what the US wanted from the trade talks, with its negotiating team reportedly unable to agree among themselves and Trump failing to provide a clear direction.
He also alluded to reports that Trump wanted to replace Commerce Secretary Wilbur Ross and said:
"Since May, the US administration has been on edge. Many issues – what the US wants, who will represent them in the talks and whether these officials can remain in their jobs – have become unclear.
"We are at the most incomprehensible moment. The US president does not have a clear policy direction, and he has not proven to be a person who makes sense, so we need to be patient until politics in US have been stabilised," he said.
A trade expert who advises the Chinese ministry of commerce said this was also a "delicate moment" because Beijing was trying to decide whether to strike a deal or let the trade war drag on.
"The current situation is very fluid and complicated with a lot of internal deliberations. Things will only be clearer after the negotiations resume," said the expert, who spoke on condition of anonymity because of the sensitivity of the matter in China.