Huawei
Get more with myNEWS
A personalised news feed of stories that matter to you
Learn more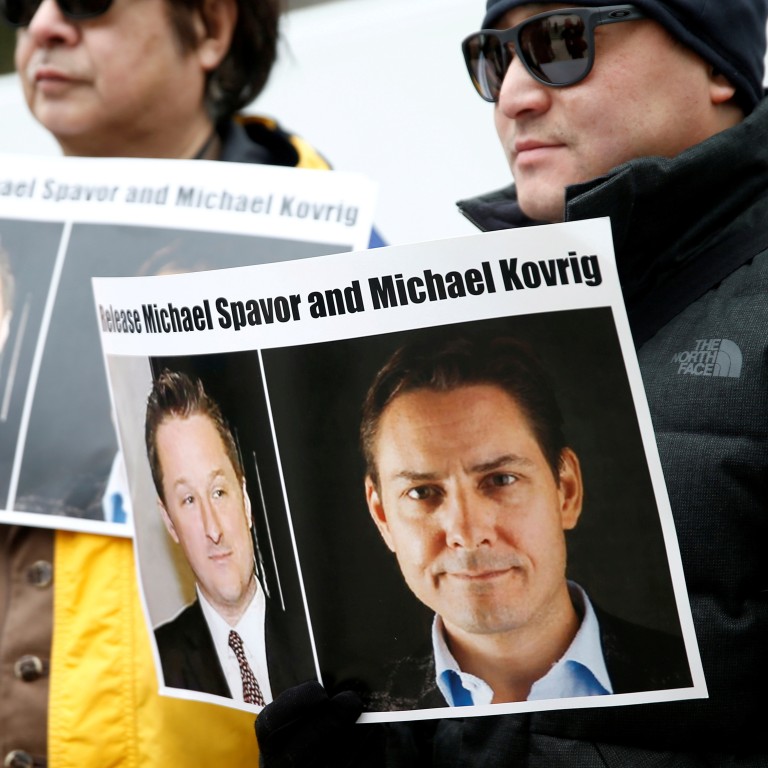 Two-thirds of Canadians reject closer ties to China and want Huawei banned from 5G networks, poll says
People's perceptions of China have 'deteriorated markedly', pollster says
Almost three-quarters of Canadians support government's handling of Meng Wanzhou case
Canadians' attitudes towards China and Huawei have worsened substantially in recent months, with more than two-thirds now rejecting closer ties with Beijing, and a similar proportion wanting Huawei banned from Canadian 5G networks, according to a survey.
The poll, conducted from July 6 to 9 by Research Co, also found increasing support for Canada's handling of the case of Meng Wanzhou, the Huawei executive whose arrest in December at Vancouver's airport sent Sino-Canadian relations plummeting.
Meng was detained at the request of US authorities, who are seeking her extradition on fraud and obstruction charges.
The poll was conducted among 1,000 adults in Canada, statistically weighted according to census figures for age, gender and region. It was not weighted for ethnicity.
Mario Canseco, president of Research Co, said Canadian perceptions of China had "deteriorated markedly over the past five months" and that the speed of deterioration "was really surprising".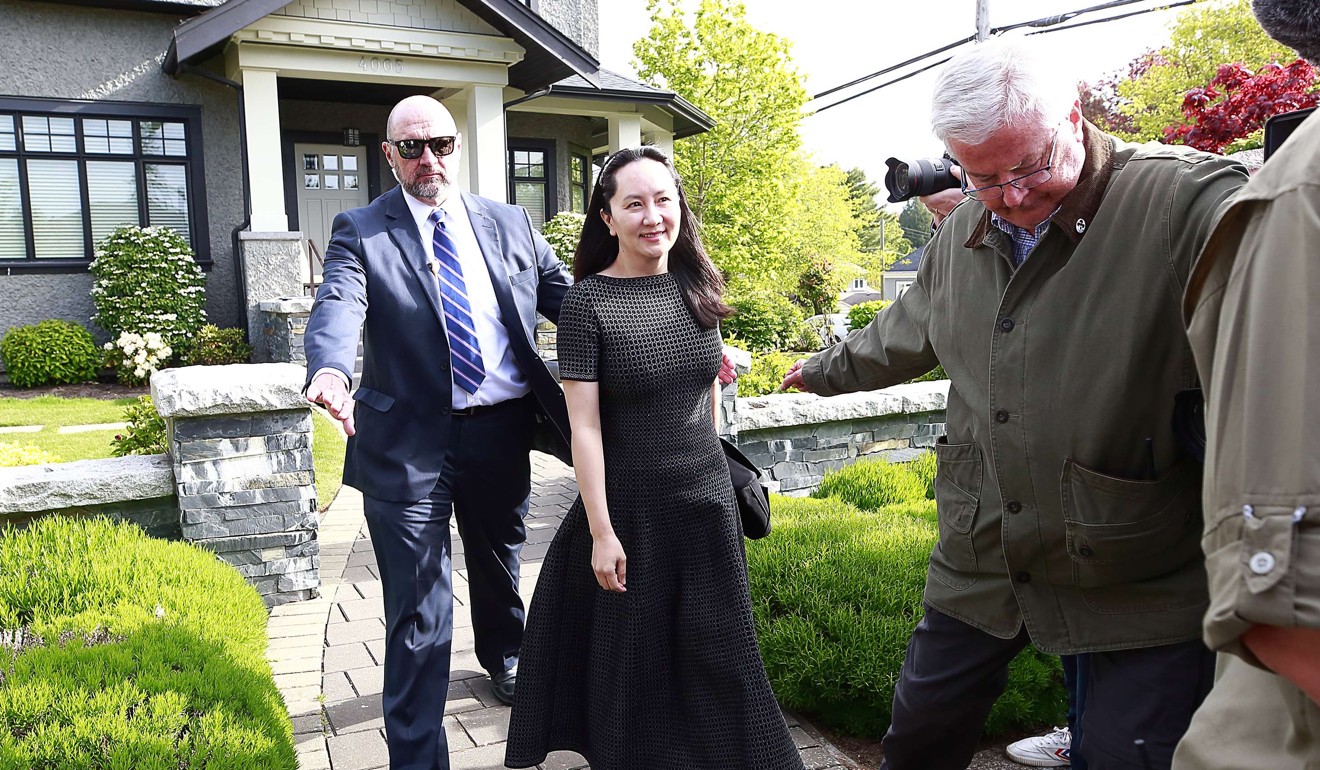 In polling conducted in the first week of February, 57 per cent of respondents did not support closer ties with China, and the same proportion wanted Huawei excluded from Canadian 5G networks.
By July, those figures had increased to 67 per cent and 68 per cent respectively. Only 18 per cent thought Canada should have closer ties with China, and 17 per cent thought Huawei should be allowed to participate in domestic 5G networks. In both instances, 15 per cent said they were unsure.
Approval for Canada's handling of Meng's case has also increased, to 72 per cent, compared with 63 per cent in February.
Since Meng's arrest, relations between Canada and China have sunk to their lowest point in years.
China has detained Canadians Michael Kovrig and Michael Spavor on espionage charges that are widely perceived as retaliation for Meng's arrest.
China has meanwhile banned all Canadian meat imports and restricted imports of Canadian canola.
Beijing denies that the arrests or trade restrictions are politically motivated.
Canada's Liberal government led by Prime Minister Justin Trudeau is currently considering whether to allow Huawei to supply 5G network equipment. Reuters, citing sources with knowledge of the situation, reported this week that a decision was likely to be postponed until after the October federal election.
The poll found that support for Canada's handling of Meng's case was strongest in British Columbia – the western province where she was detained and where she awaits her extradition hearing – at 79 per cent in July.
Residents of the province were also the strongest supporters of Huawei being excluded from 5G networks, at 81 per cent. British Columbia has the highest proportion of ethnic Chinese people in Canada, at 12 per cent, compared with 5.1 per cent nationally.
"Even though there are all these ties, and there is the Chinese community in BC, we don't see that translate into a lot of support for Chinese investment," Canseco said.
He said he noticed a similar phenomenon several years ago, when BC displayed the strongest opposition to the takeover of Canadian oil and gas firm Nexen, by Chinese state-owned CNOOC.
Although Huawei had been conducting an outreach campaign in Canada, "I don't think it has worked", he added.
Both the February and July polls' margin of error was plus or minus 3.1 percentage points.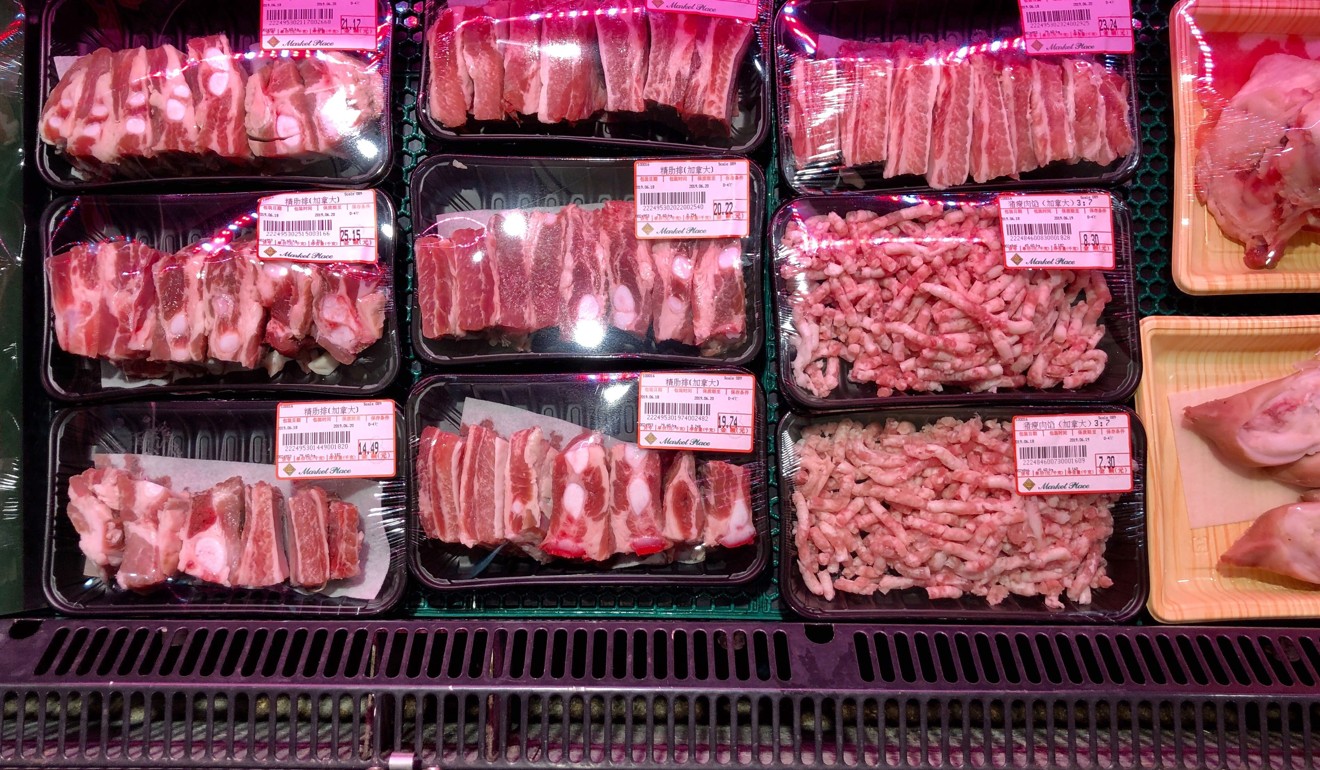 This article appeared in the South China Morning Post print edition as: Canadians souring on China, poll finds