Vietnam
Get more with myNEWS
A personalised news feed of stories that matter to you
Learn more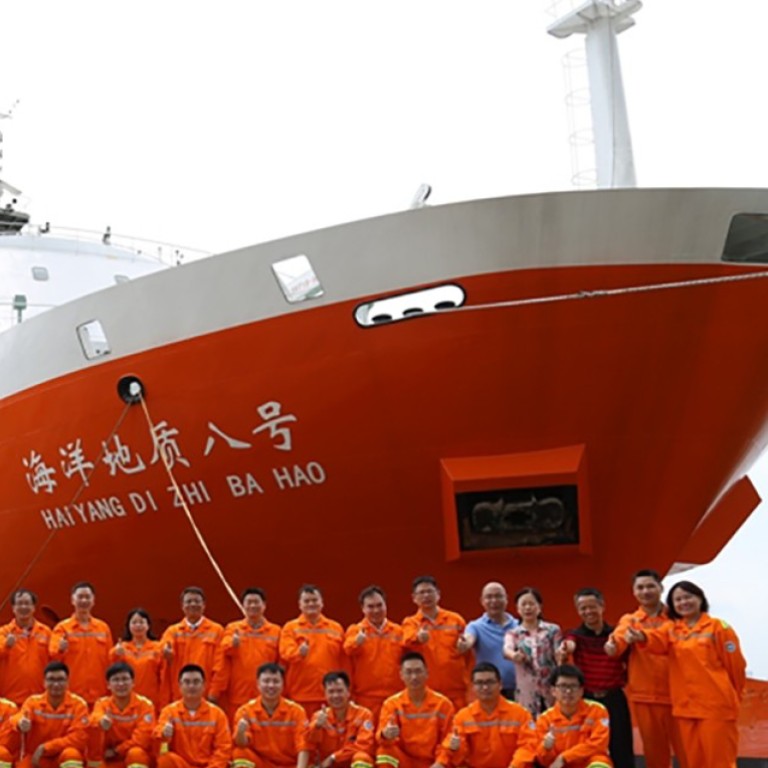 Vietnam calls for Chinese vessels to leave Vanguard Bank in South China Sea
It comes amid stand-off at reef in disputed Spratly Islands that began when survey vessel entered area with coastguard ships to conduct seismic research
Analysts say it's unlikely the incident will escalate into a conflict or hurt relations
Vietnam has called on China to remove a survey vessel and coastguard ships from disputed waters in the South China Sea, amid a tense stand-off between the two countries since early July.
The statement from Hanoi was the first clear demand for Chinese ships to leave Vanguard Bank – the westernmost reef in the resource-rich Spratly Islands – since the confrontation began after a Chinese vessel accompanied by coastguard ships entered the area on July 3 to conduct seismic research. The manoeuvre prompted a response from Vietnam, which sent its own coastguard vessels to the area.
But analysts said it was unlikely the incident would escalate into a conflict or damage relations.
On Friday, Vietnamese foreign ministry spokeswoman Le Thi Thu Hang said Chinese survey ship Haiyang Dizhi 8 and its escorts had, over the past few days, "conducted activities in the southern area of the East Sea that violated Vietnam's exclusive economic zone and continental shelf". The South China Sea is known as the East Sea in Vietnam.
"Vietnam has made contact with China on multiple occasions via different channels, delivered diplomatic notes to oppose China's violations, and staunchly demanded China to stop all unlawful activities and withdraw its ships from Vietnamese waters," the statement said.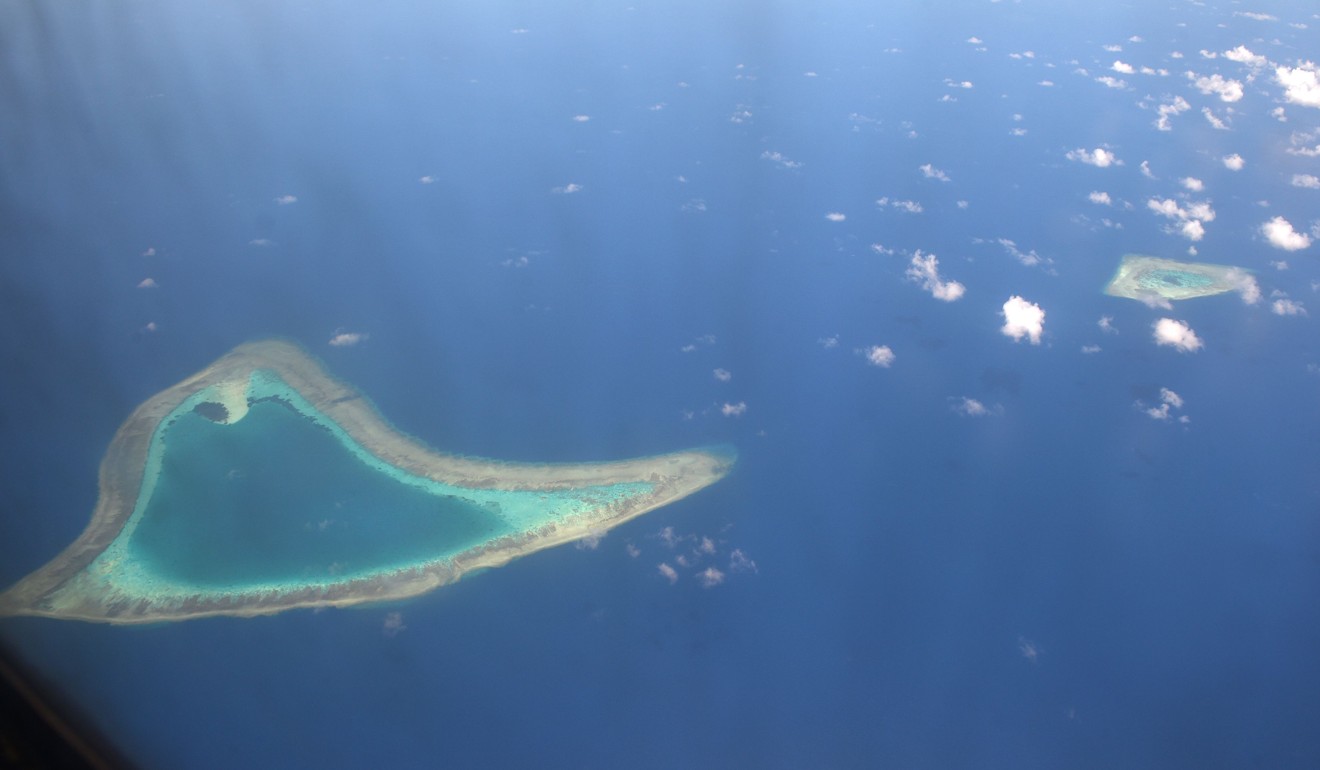 It came after Chinese foreign ministry spokesman Geng Shuang on Wednesday urged Vietnam to "respect China's sovereign rights and jurisdiction over the relevant waters, and not to take any move that may complicate matters".
Hanoi had earlier said that all activities undertaken by foreign parties in the country's waters must comply with international and Vietnamese law, without naming China.
The
South China Sea
, one of the world's busiest waterways, is subject to several overlapping territorial disputes involving China, Vietnam, the Philippines, Taiwan, Malaysia and Brunei. China claims more than 80 per cent, while Vietnam claims sovereignty over the Paracel Islands and the Spratlys.
The Vanguard Bank stand-off marks the worst confrontation between two countries since May 2014, when China National Offshore Oil Corporation moved the oil platform Hai Yang Shi You 981 into waters near the Paracels. Vietnam sent vessels to stop the rig fixing to the seabed, and they were met by Chinese escort ships.
Beijing and Hanoi accused each other of allowing ships to ram opposing vessels, and anti-China protests swept Vietnam. The tension eased in July that year, when China said the rig had finished its work and it was removed from the disputed waters.
Cao Yunhua, an international relations professor at Jinan University, said the overlapping territorial claims had long created tension in the relationship.
"Sovereignty claims over the South China Sea have always been an important factor affecting China-Vietnam relations, and both sides have been very restrained in handling territorial disputes. This incident doesn't change the basic facts," Cao said.
"However, there are more than just territorial disputes to bilateral relations, and there are no signs that [either side will try to] resolve this dispute with force. I don't think this incident will cause relations to go downhill."
Zhao Gancheng, a researcher with the Shanghai Institutes for International Studies, noted the two countries had resolved previous incidents peacefully, and said they could still find areas to cooperate. He gave the example of Beijing and Manila edging closer in recent years despite their rival claims in the South China Sea.
"Both sides value their growing trade relations and it's not in either country's interests to damage that," Zhao said.
This article appeared in the South China Morning Post print edition as: leave vanguard bank, vietnam tells china